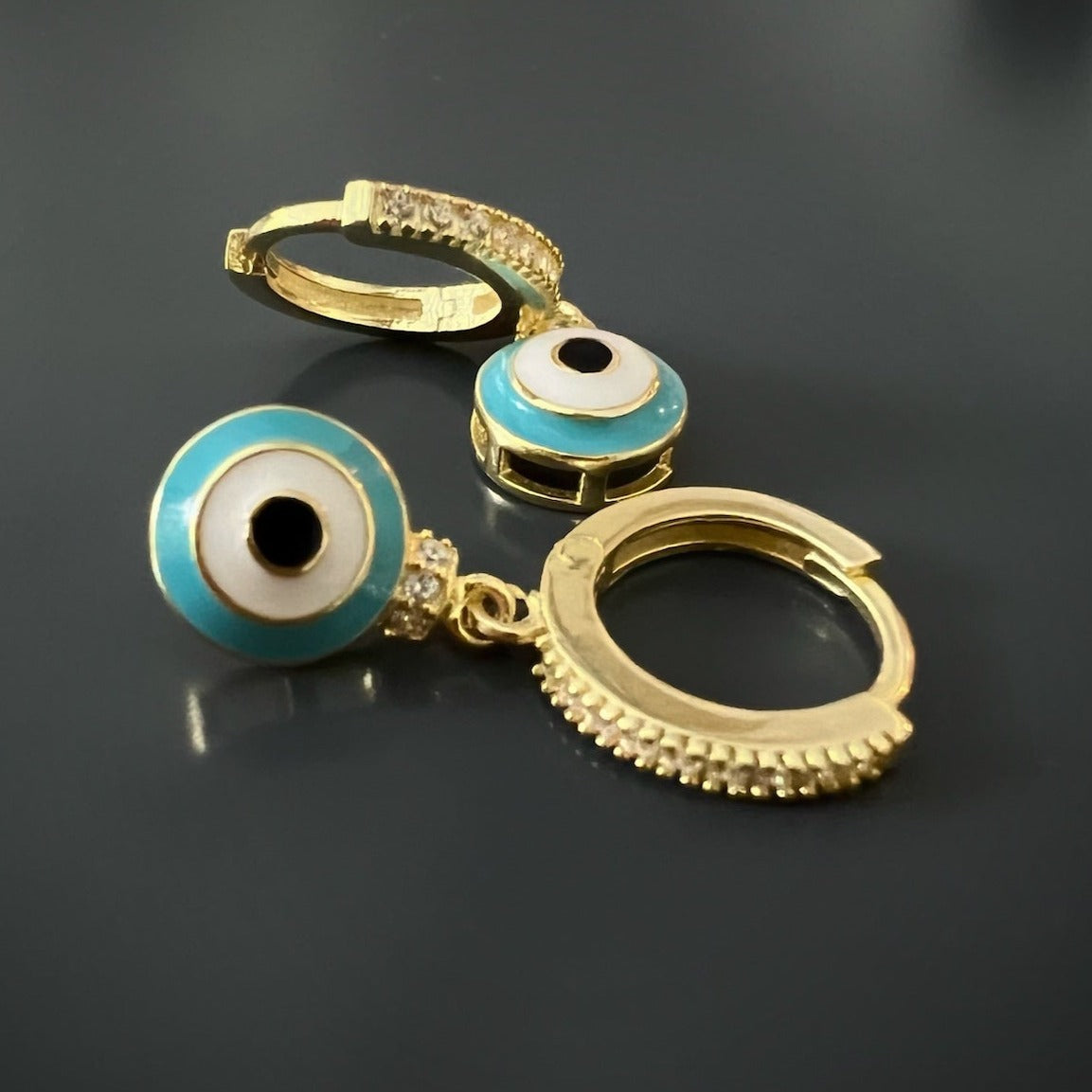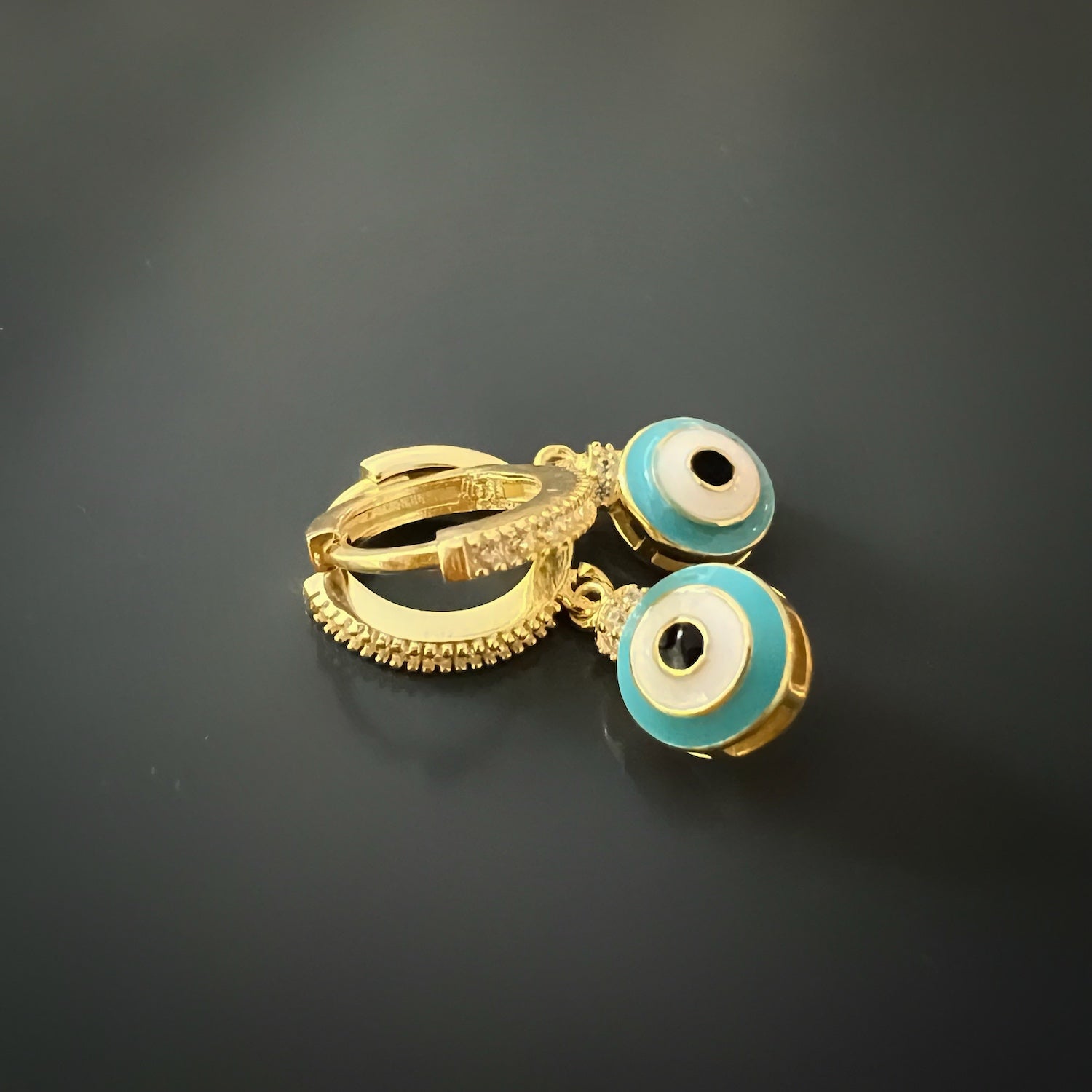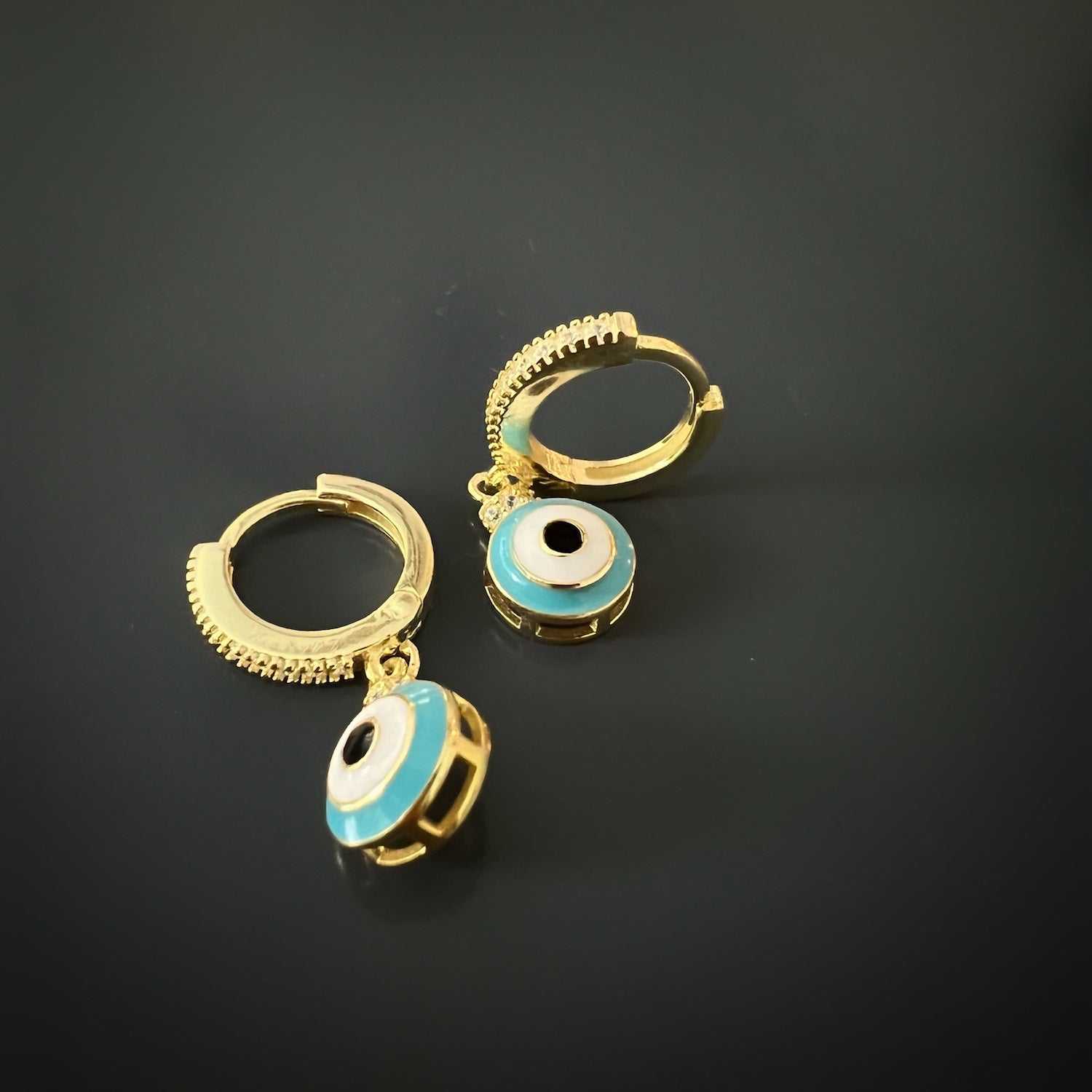 Turquoise Evil Eye Gold Earrings
The Turquoise  Evil Eye Gold Earrings are designed to be dainty and delicate, making them perfect for everyday wear or special occasions.The Evil Eye symbolizes protection against negative energies and serves as a talisman for good fortune. 
Crafted with meticulous attention to detail, these handmade earrings feature sterling silver delicately plated with 18k gold.The combination of the turquoise enamel, white accents, and glistening zircon stones creates a stunning visual display that is both eye-catching and elegant.
I personally hand craft each piece, making them one of a kind and meaningful...Each piece is unique like we all are...
Details;
925 Sterling silver on 18k gold plated
Zircon stones
Enamel evil eye charm
Handmade in USA
Every Ebru Jewelry purchase will arrive wrapped in a gift box
Share