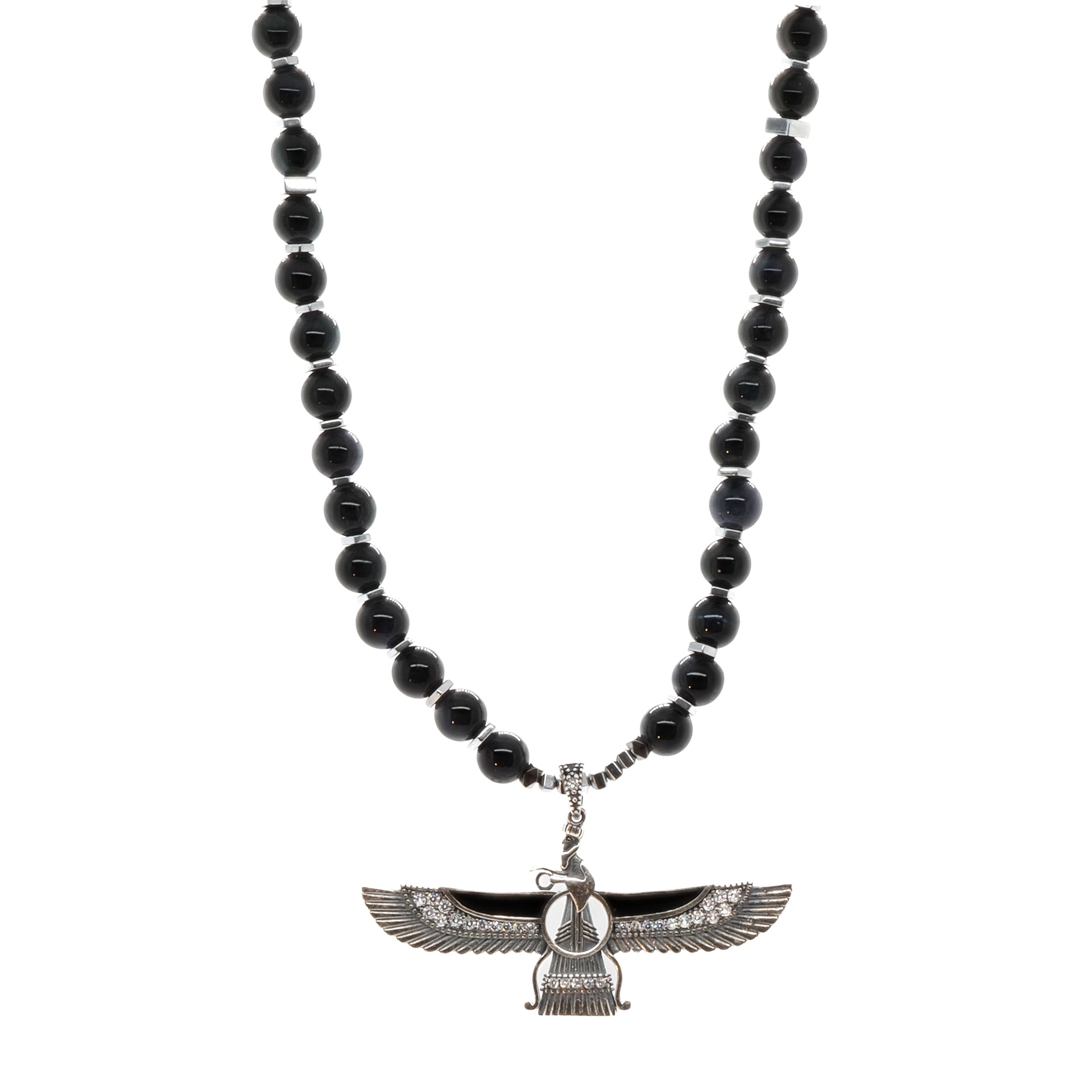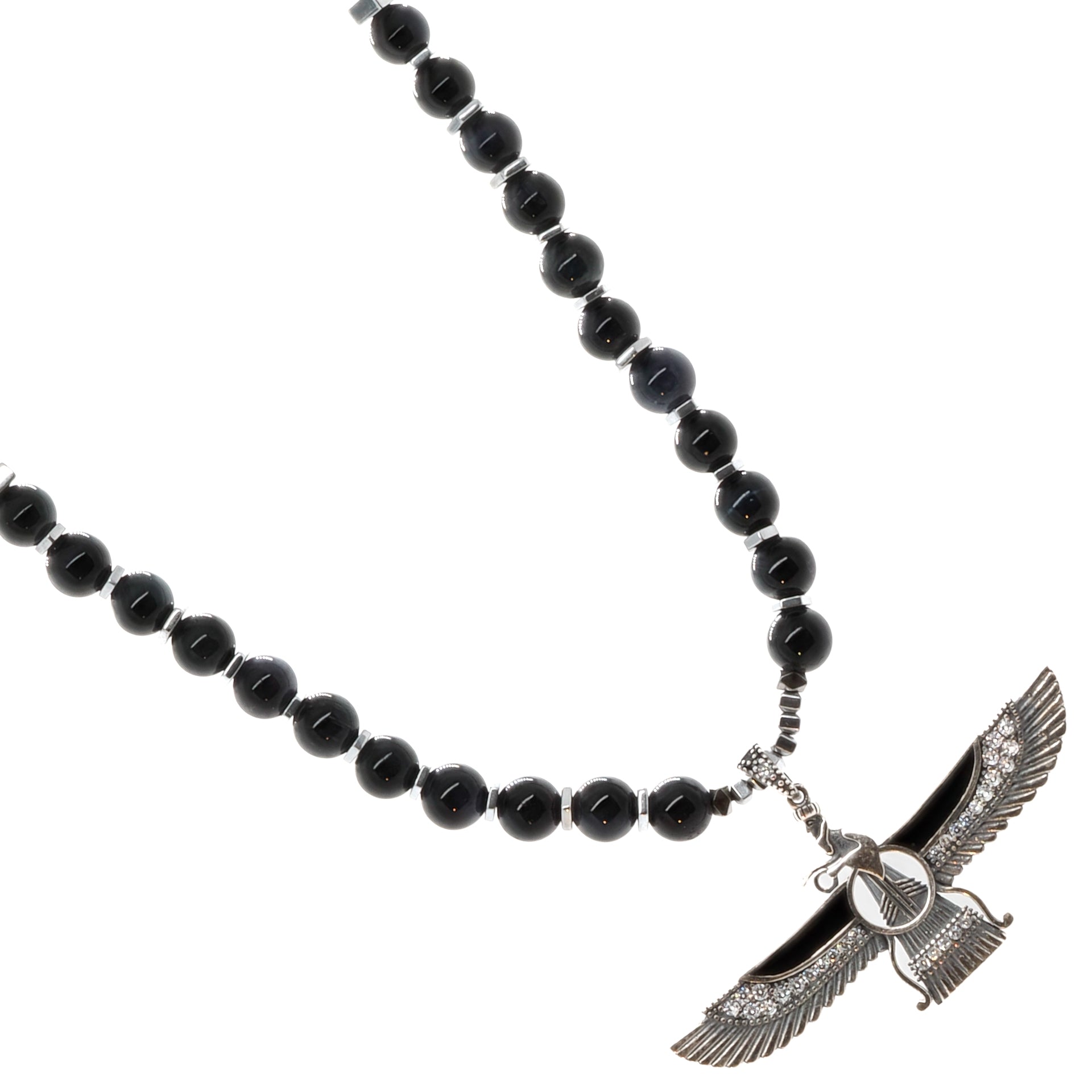 Tourmaline Faravahar Beaded Necklace
Tourmaline Faravahar Beaded Necklace is simple yet stylish with strong energy. I design all my handmade jewelry with different stones and symbols with the intention of bringing something positive to the owner's life .
This most powerful spiritual symbol old more than 4000 years. Faravahar Symbol found in Egypt and Mesopotamia and represent power.
There is three simple idea abut life'' Good thoughts, Good words, Good deeds",
Tourmaline is perfect gemstone for self confidence and fears.It calms negative energy that upset relationships and a broken heart.Tourmaline stone also very helpful to balancing all of the chakras.
I personally hand craft each piece, making them one of a kind and meaningful...Each piece is unique like we all are..
Details;
Tourmaline stone beads
Silver color hematite stone spacers
Silver color hematite stone plus beads
925 Sterling silver lobster lock
925 Sterling silver Faravahar pendant with zirconia and onyx stone.
Necklace length 19" with Pendant 1 ''
The pendant measures 1 inches from top to bottom by 2'' wide
Handmade in USA
Every Ebru Jewelry purchase will arrive wrapped in a gift box
Share