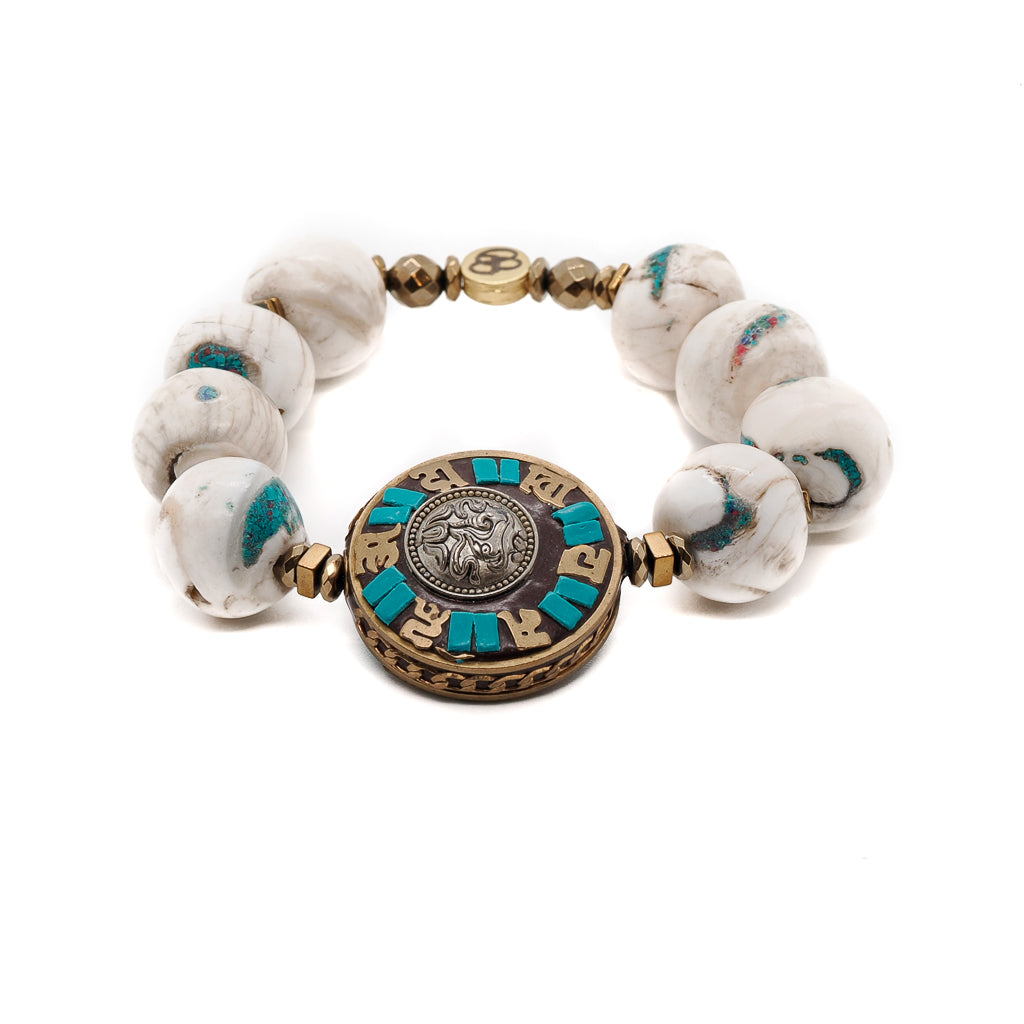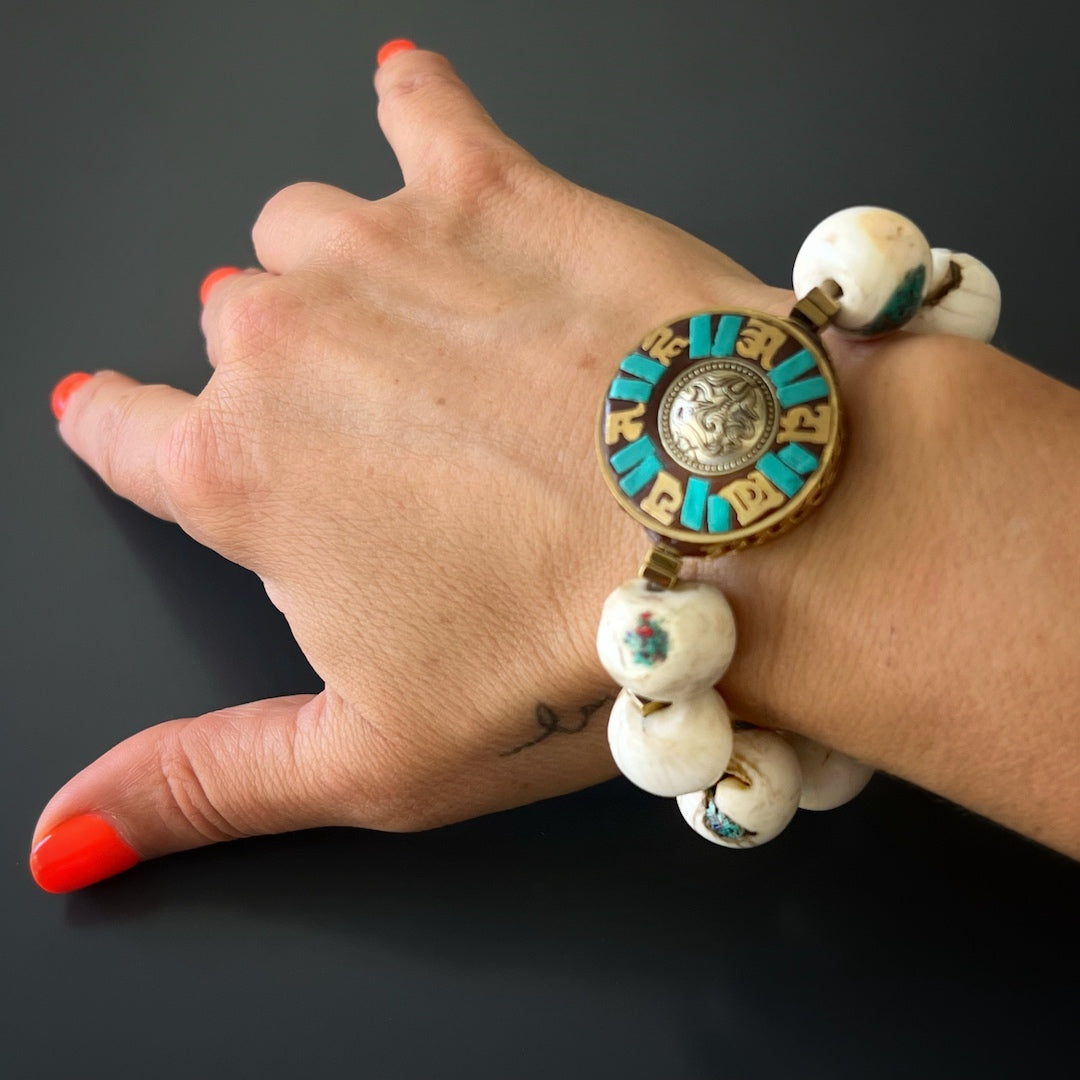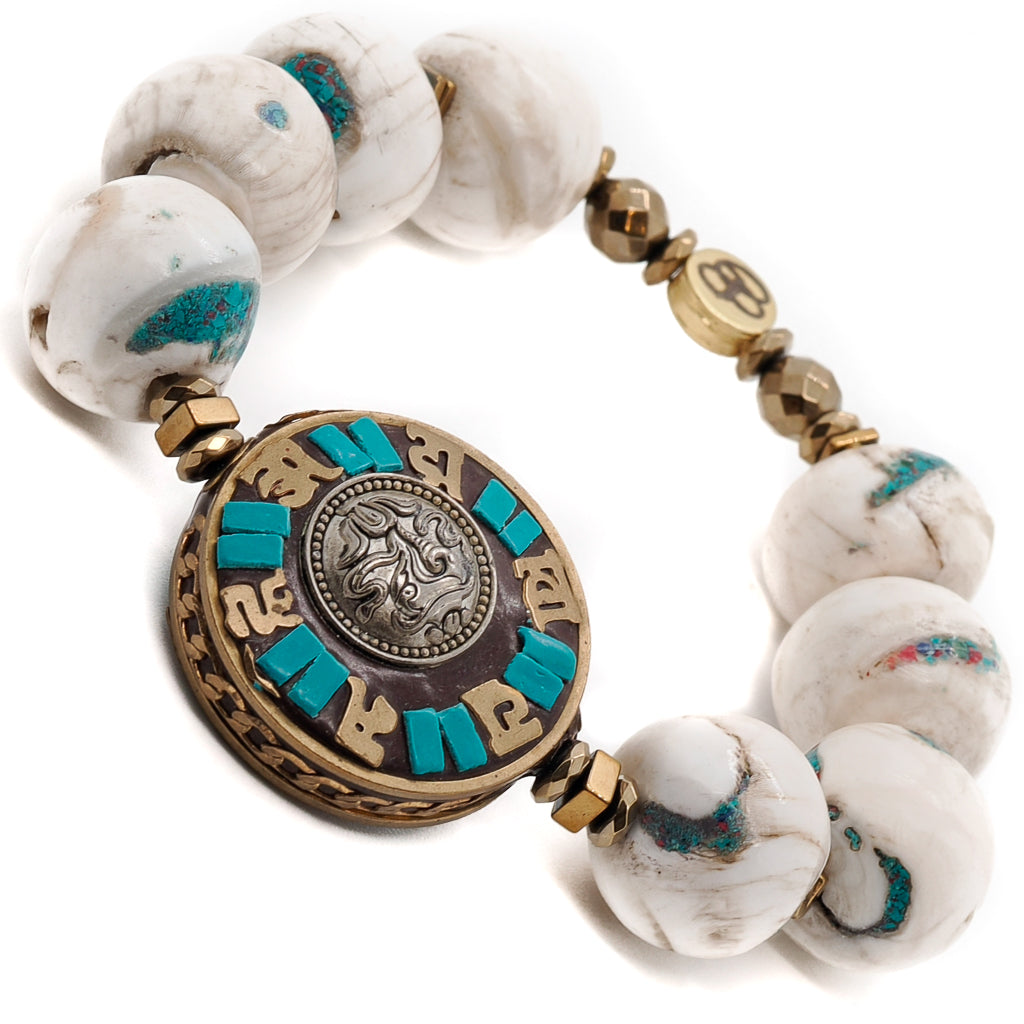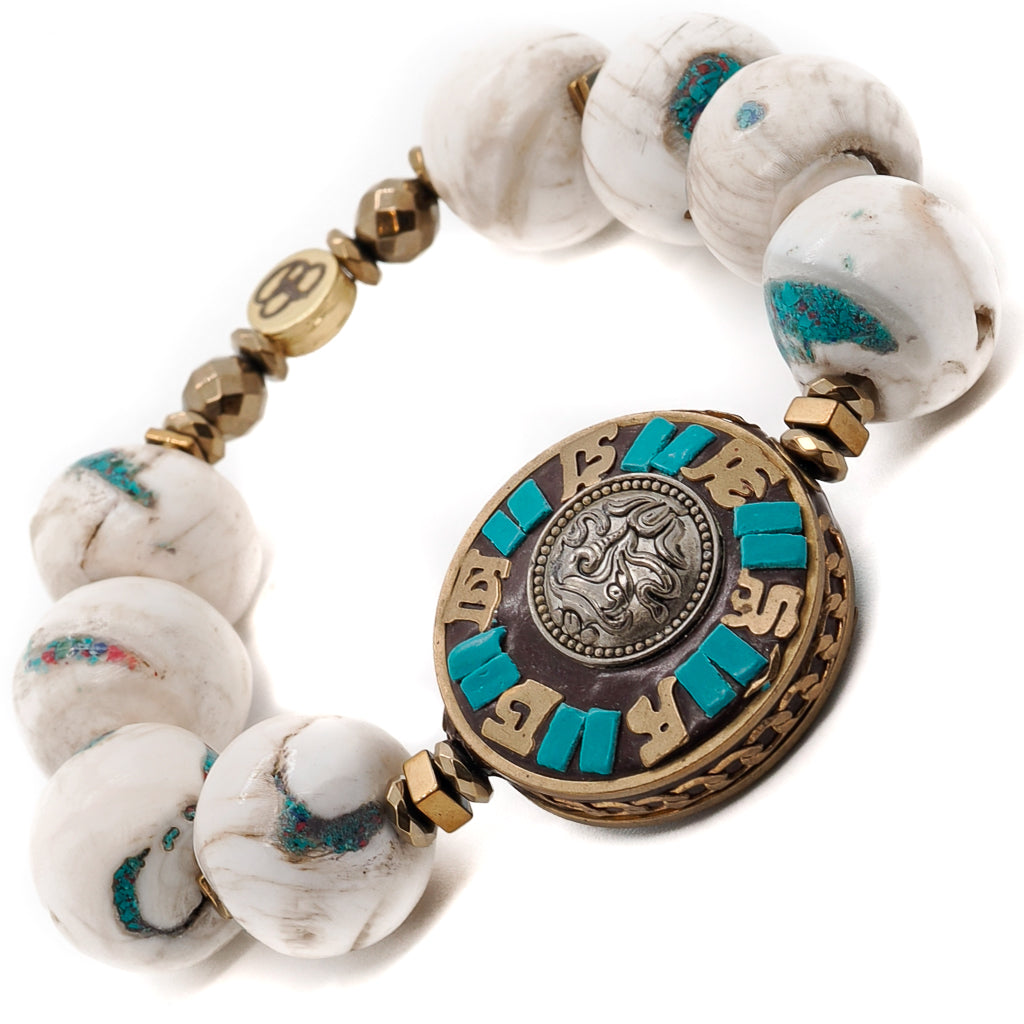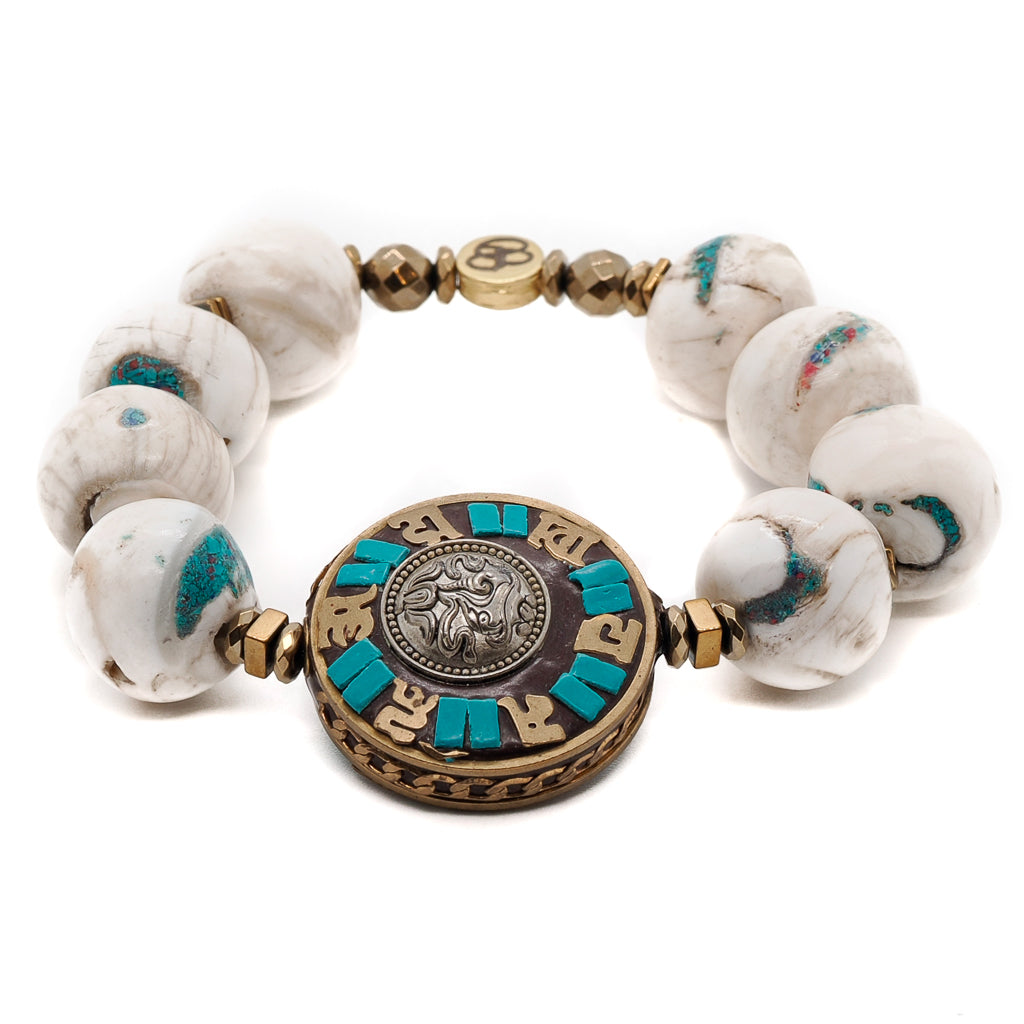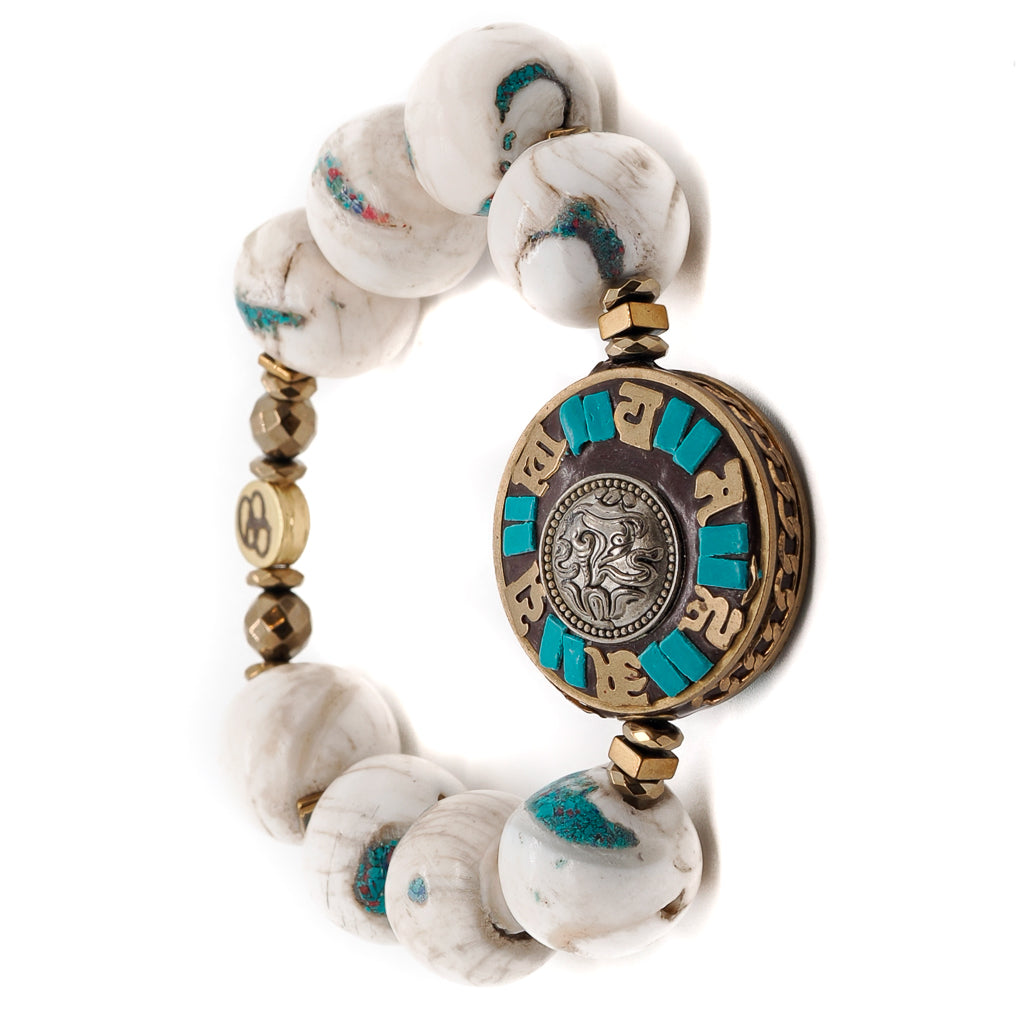 Tibetan Mantra Bracelet I believe the jewelry we wear should be meaningful and have a unique and positive vibe. When I design my pieces each with their own unique design, positive vibes and spiritual energy while adding a stylish and touch to your style. These handmade bracelet also perfect to wear during yoga and meditation.
Om Mani Padme Hum is a deeply meaningful mantra. Om, is a sacred sound that is said to be the sound of the universe itself. It connects all living beings directly to the universe. Mani, meaning jewel, symbolizes the intention to become enlightened, and achieve true compassion and love. Padme, meaning lotus, symbolizes wisdom, especially the wisdom of realizing and embracing impermanence. Hum, symbolizes purity and indivisibility, and represents the spirit of enlightenment. This mantra is seen as a condensed form of all Buddhist teachings.


I personally hand craft each piece, making them one of a kind and meaningful. Each piece is unique like we all are...
Details;
Nepalese White beads with turquoise inlayed
Nepal Om Mani Padme Hum Mantra Large reversible disc bead with Red coral and turquoise inlay
Hematite stone spacers
Bracelet size 6 1/2" on high quality stretchy jewelry cord. Contact me if you need any adjustments.
Handmade in USA
Every Ebru Jewelry purchase will arrive wrapped in a gift box
Share