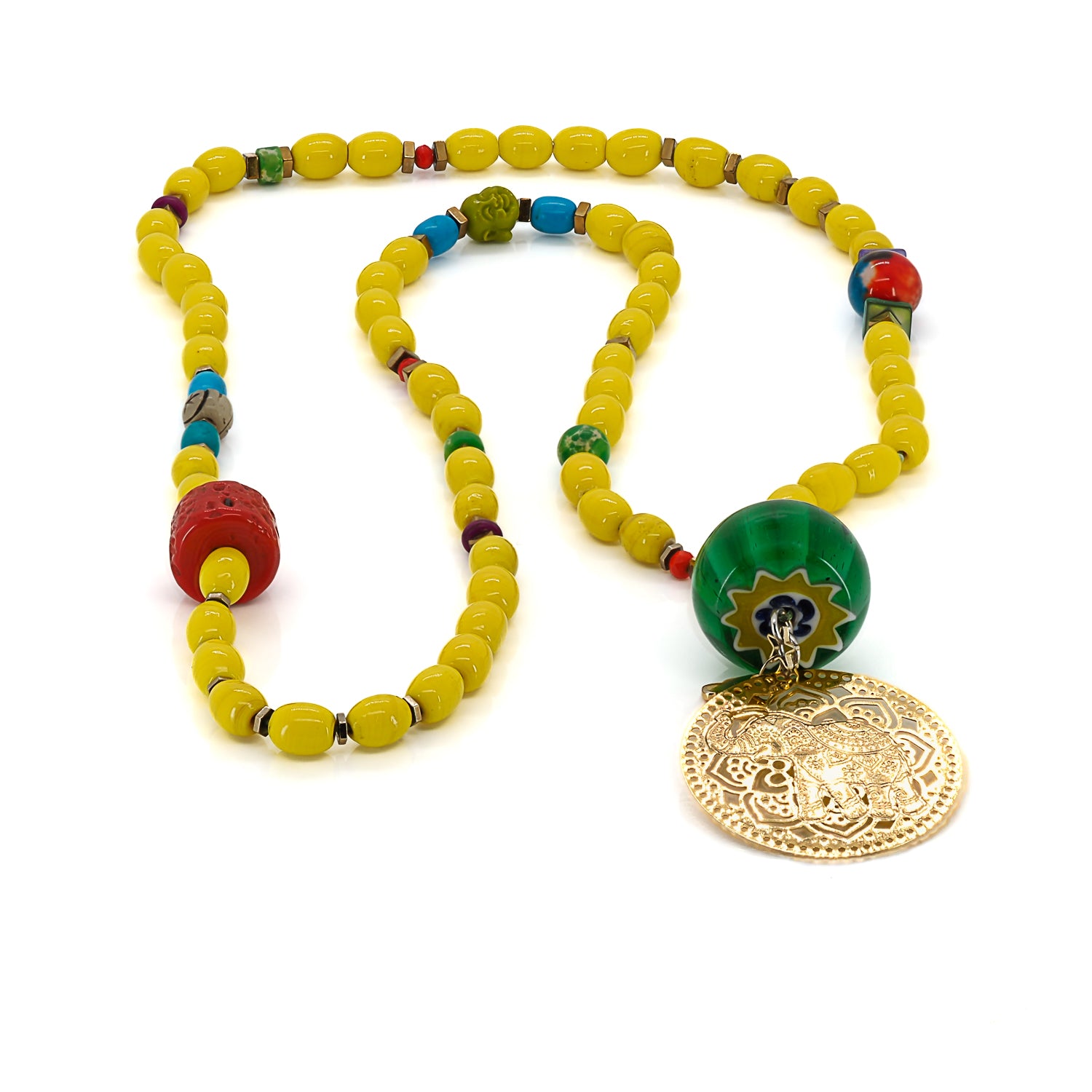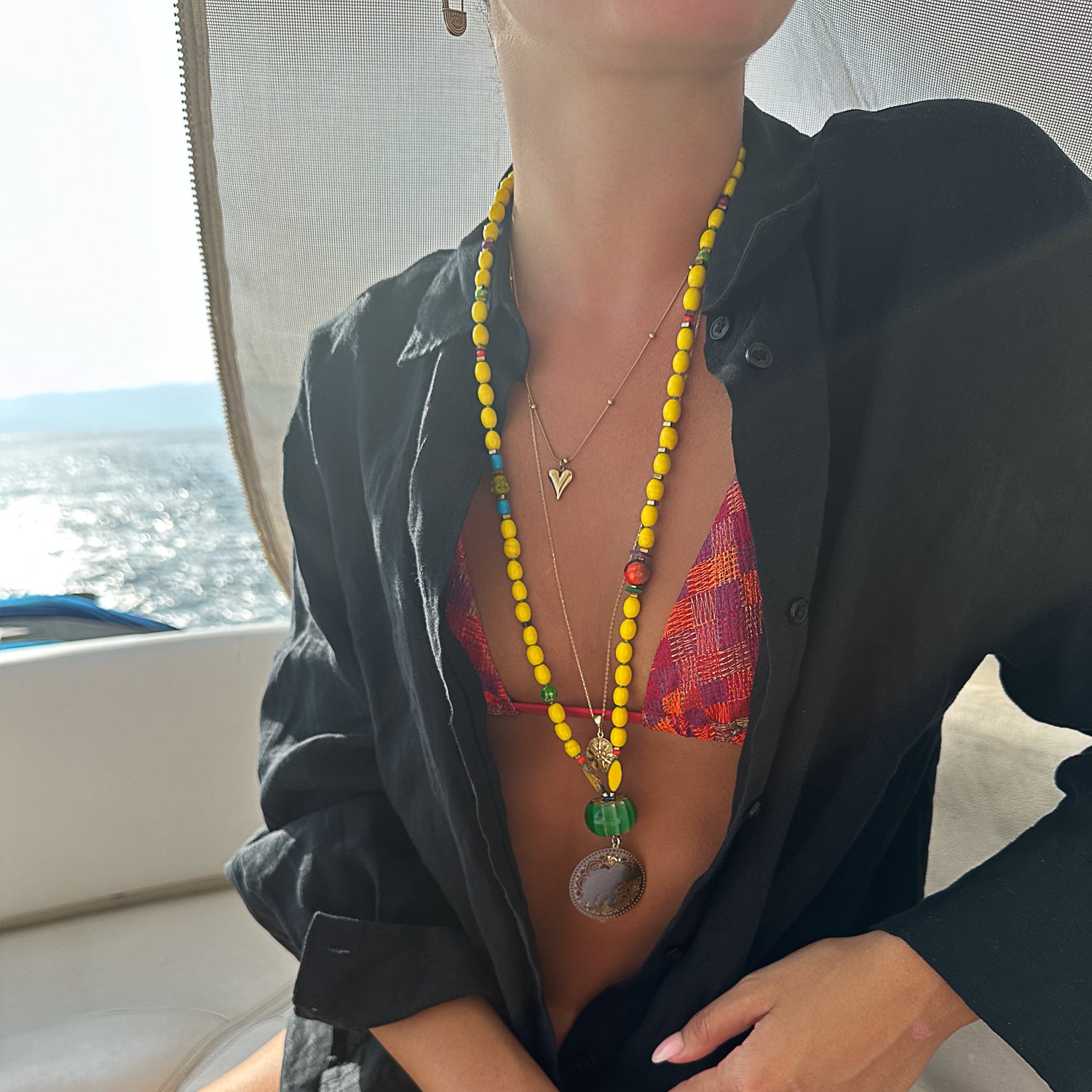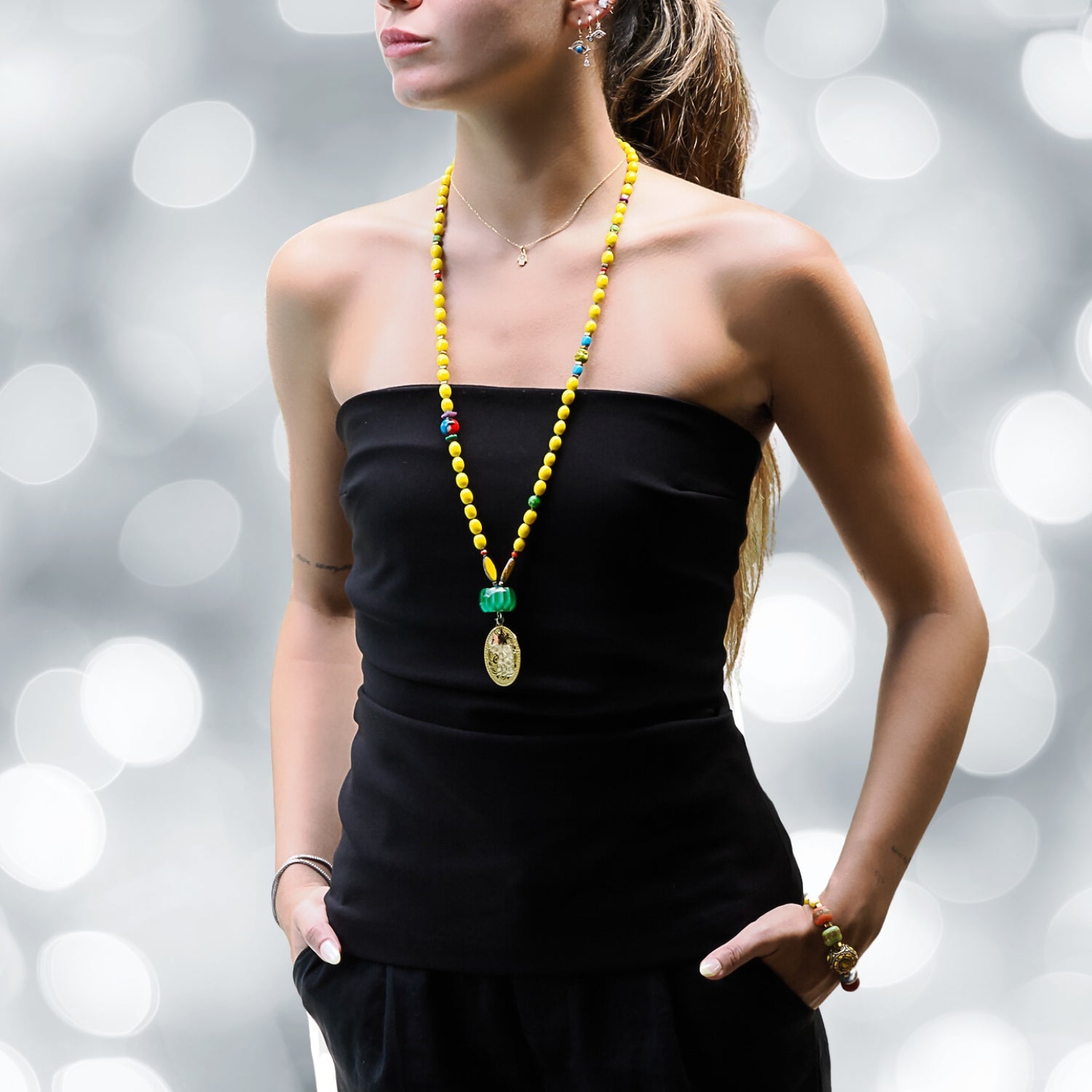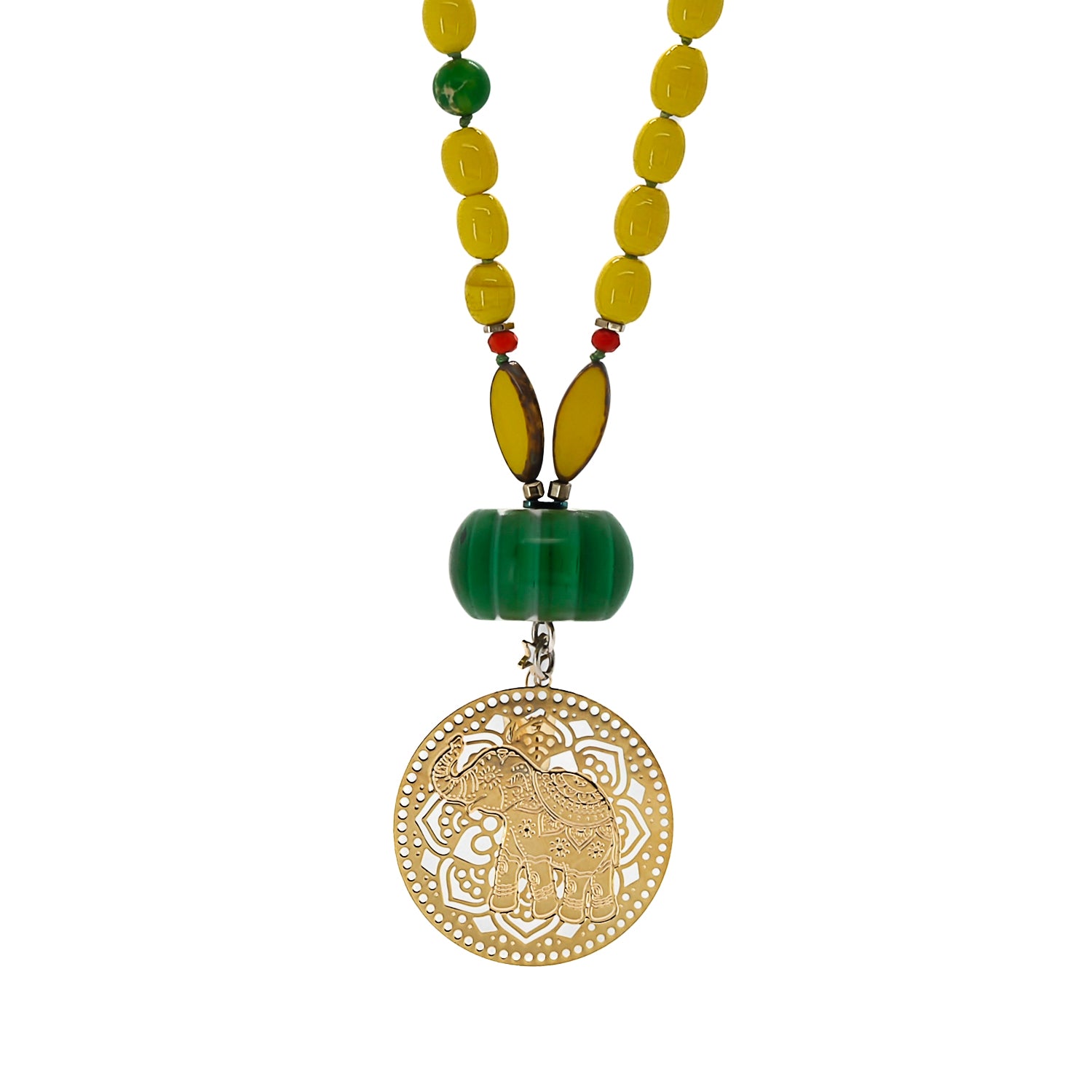 Sunshine Safari Elephant Beaded Necklace
The Sunshine Safari Elephant Beaded Necklace: A jubilant creation that encapsulates the spirit of Africa's vibrant landscapes and the majestic charm of elephants. This handmade piece combines a harmonious blend of African beads, turquoise accents, a serene green Buddha bead, a delicate glass bead, and a resplendent 18K gold-plated elephant pendant.
The necklace's cheerful combination of colors and elements serves as a reminder of life's joy and beauty. The elephant pendant, symbolizing both power and gentleness, exemplifies the wearer's unique qualities and strengths.
The highlight of this magnificent necklace is the exquisite 18K gold-plated elephant pendant. Crafted with intricate details, the pendant captures the regal allure of elephants, revered in African cultures as symbols of strength, wisdom, and grace. The golden hue reflects the sun's radiance, infusing the necklace with a warm and radiant glow.

I personally hand craft each piece, making them one of a kind and meaningful...Each piece is unique like we all are..
Details;
African yellow beads
Coral stone
Turquoise beads
Green Buddha bead
Large glass green bead
Orange 18K gold plated butterfly charm
18K gold plated evil eye pendant 
Pendant height 1.5'' width 1.5''
Necklace length 35" 
Handmade in USA
Every Ebru Jewelry purchase will arrive wrapped in a gift box
Share