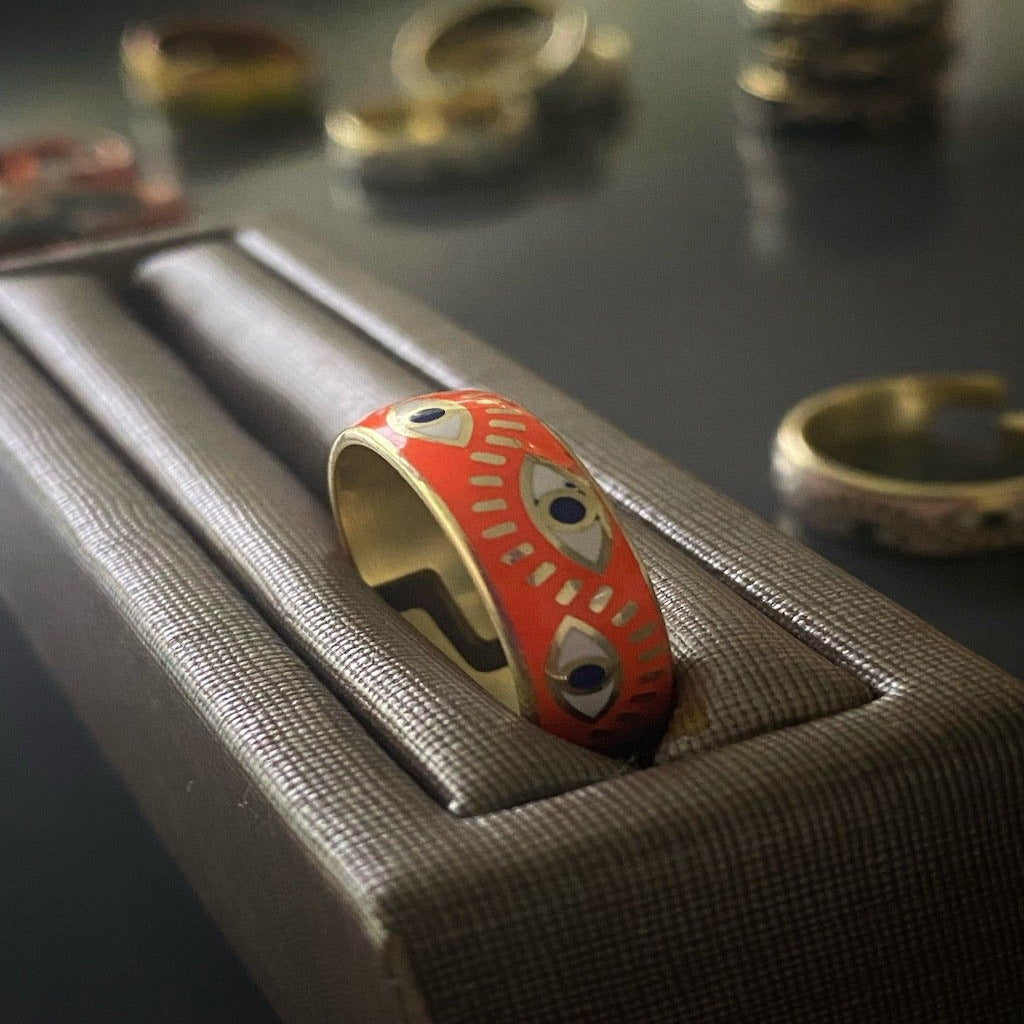 The Spiritual Evil Eye Ring is features a delicate and intricate handmade design, with an eye motif that is often associated with spiritual protection and good luck. The Spiritual Evil Eye Ring is designed to be stackable, making it easy to wear multiple rings at once for a stylish and trendy look. It is also a unique ring for the thumb, as it is both comfortable and fashionable.
In many cultures, the evil eye is considered a symbol of protection, warding off negative energies and bad luck. By wearing this ring, you can carry this symbol with you wherever you go, and enjoy the benefits of its spiritual significance.

I personally hand craft each piece, making them one of a kind and meaningful... Each piece is unique like we all are...
Details;
925 Sterling silver 18k gold plated
5 color enamel options
Adjustable ring size 7-8
Handmade in USA
Every Ebru Jewelry purchase will arrive wrapped in a gift box
Share