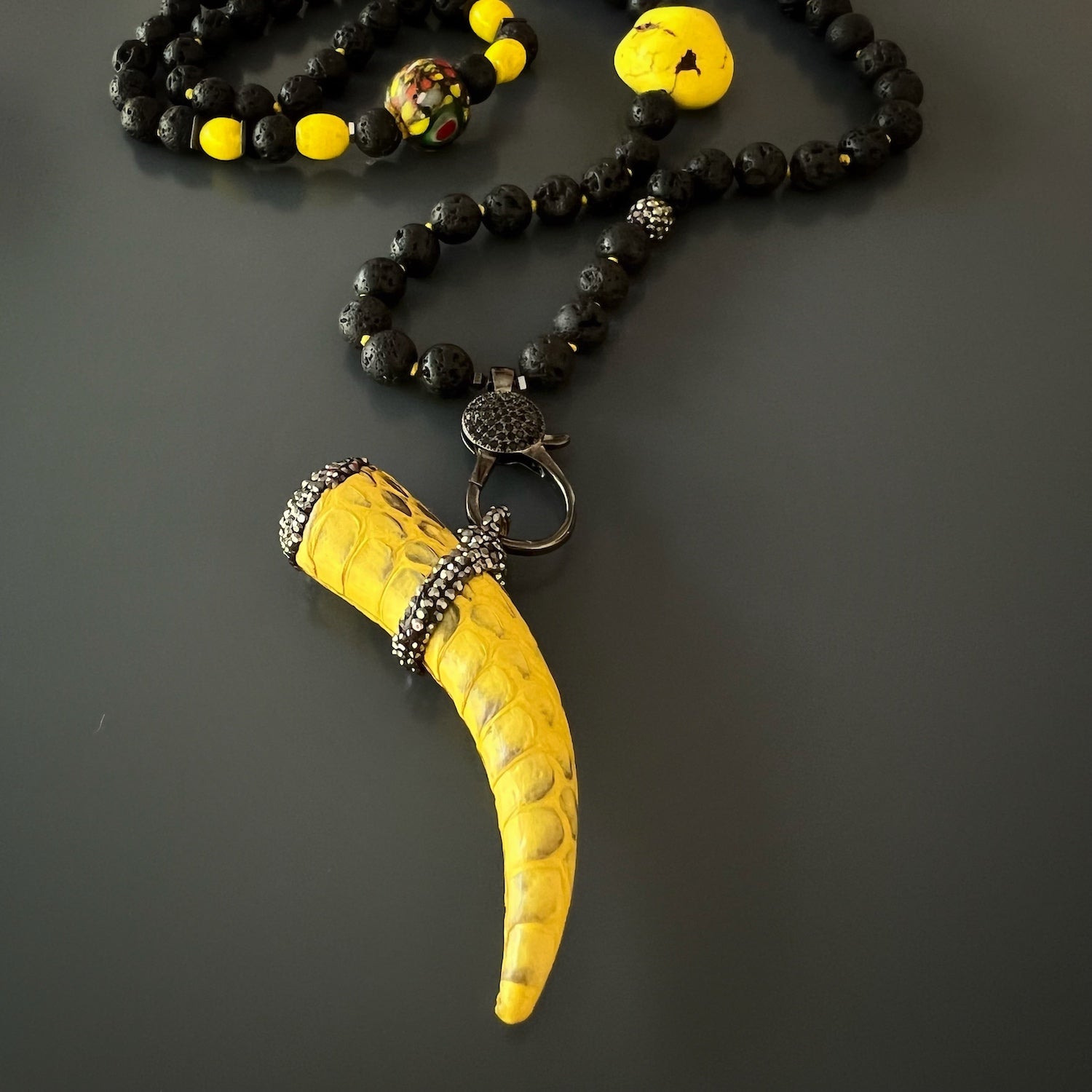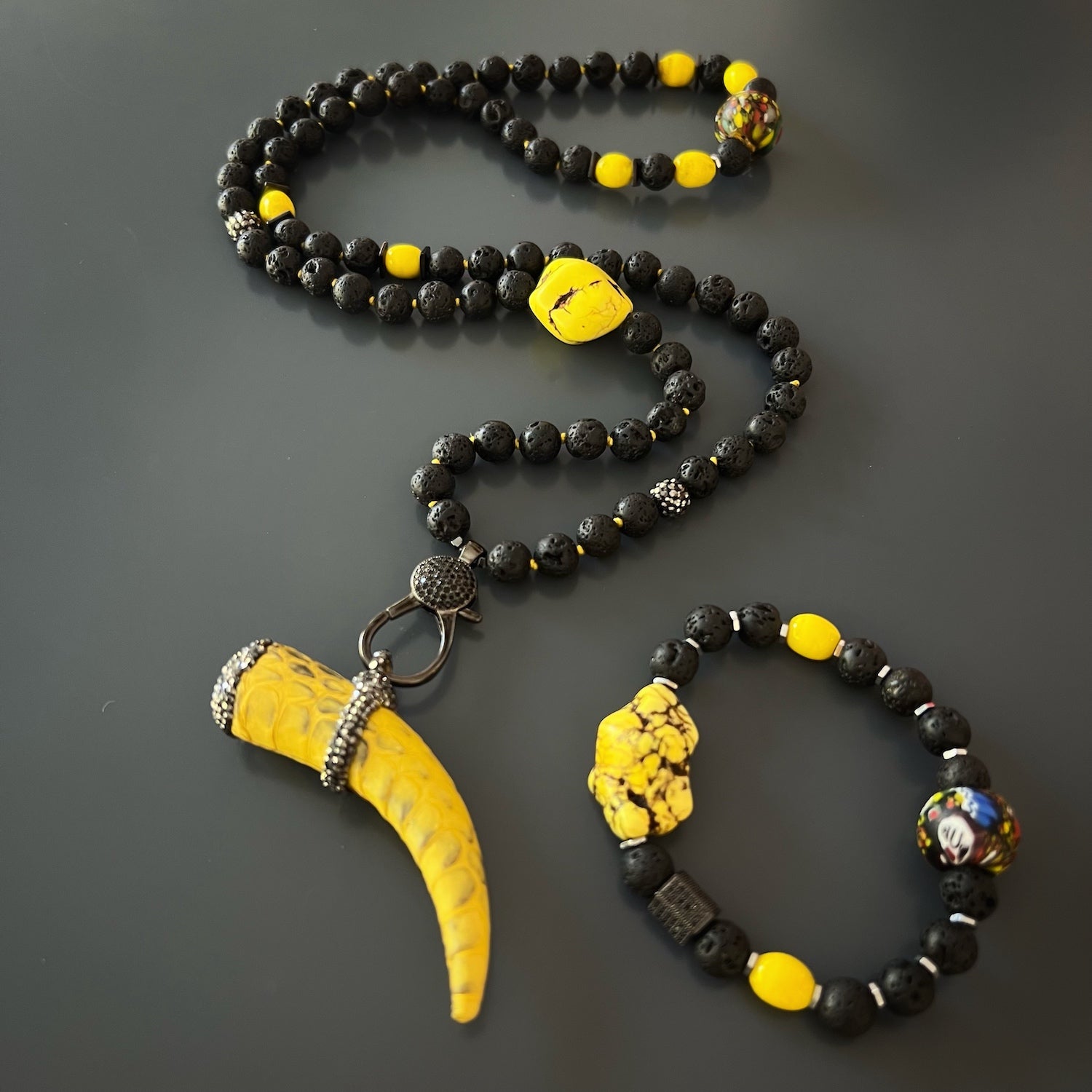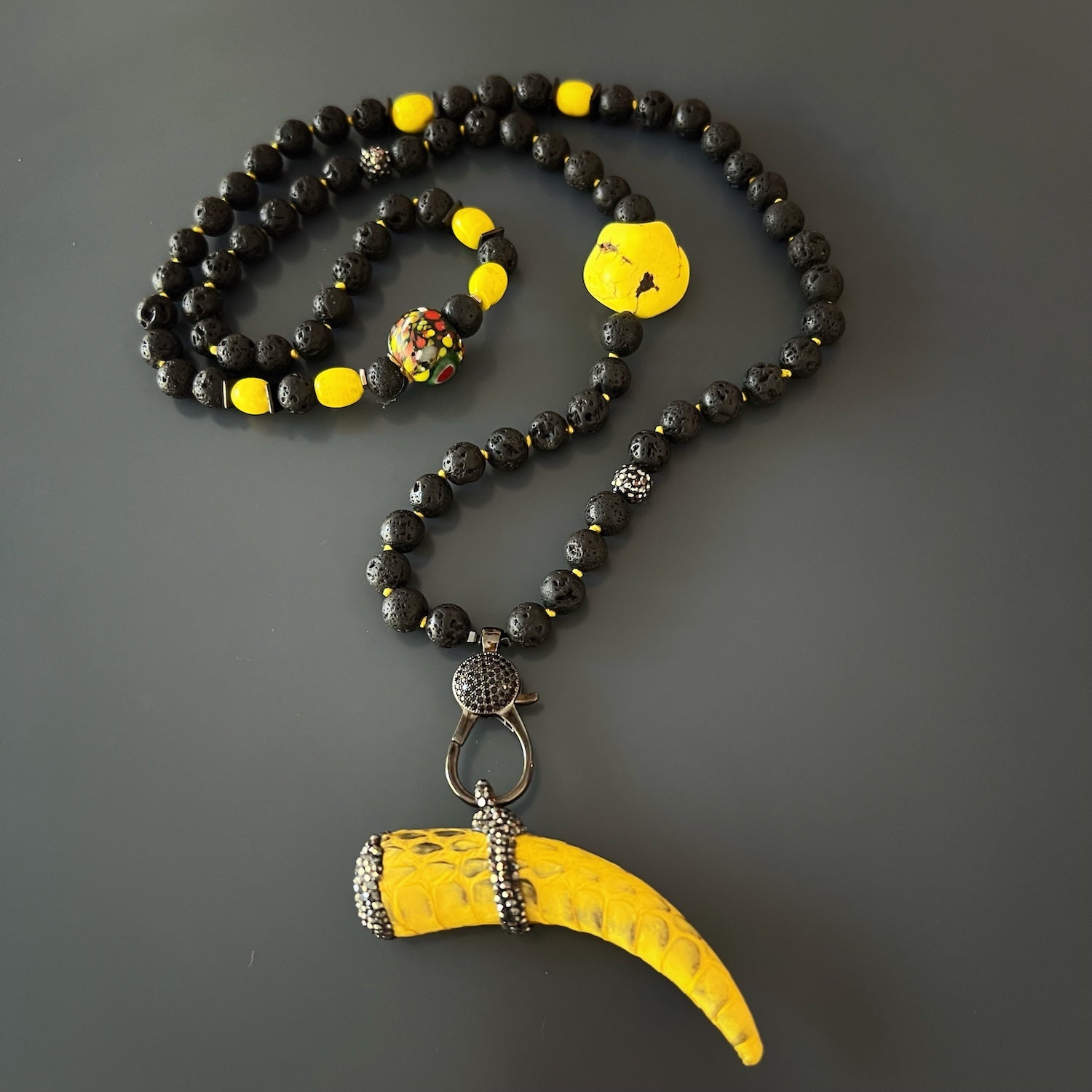 Spirit Yellow Cornicello Unique Beaded Necklace
The Spirit Yellow Cornicello Unique Beaded Necklace is a striking and meaningful piece of handmade jewelry that embodies a sense of spiritual significance and personal power. Designed with a thoughtful combination of elements, this unique necklace evokes a sense of strength, balance, and protection.
At the core of the necklace are lava rock stones, known for their grounding and calming properties. These natural stones are formed from volcanic eruptions and offer a connection to the earth's energy.
Black Swarovski crystal lobster clasp, which connects to a striking yellow and zircon Cornicello pendant. The Cornicello, or "little horn" in Italian, is a symbol of protection and good luck.
This handmade necklace serves as a reminder to stay grounded, protect yourself, and embrace the power of diversity and positivity. It is a piece that not only enhances your style but also empowers you to approach life with a sense of inner strength and clarity.
I personally hand craft each piece, making them one of a kind and meaningful...Each piece is unique like we all are..
Details;
8mm Lava rock stone
Zircon beads
Nepal yellow beads
African bead
Black Swarovski crystal lobster clasp 1''
Yellow and zircon Cornicello pendant
Necklace length 34"
Pendant height 0.7'' width 2.5''
Handmade in USA
Every Ebru Jewelry purchase will arrive wrapped in a gift box
Share