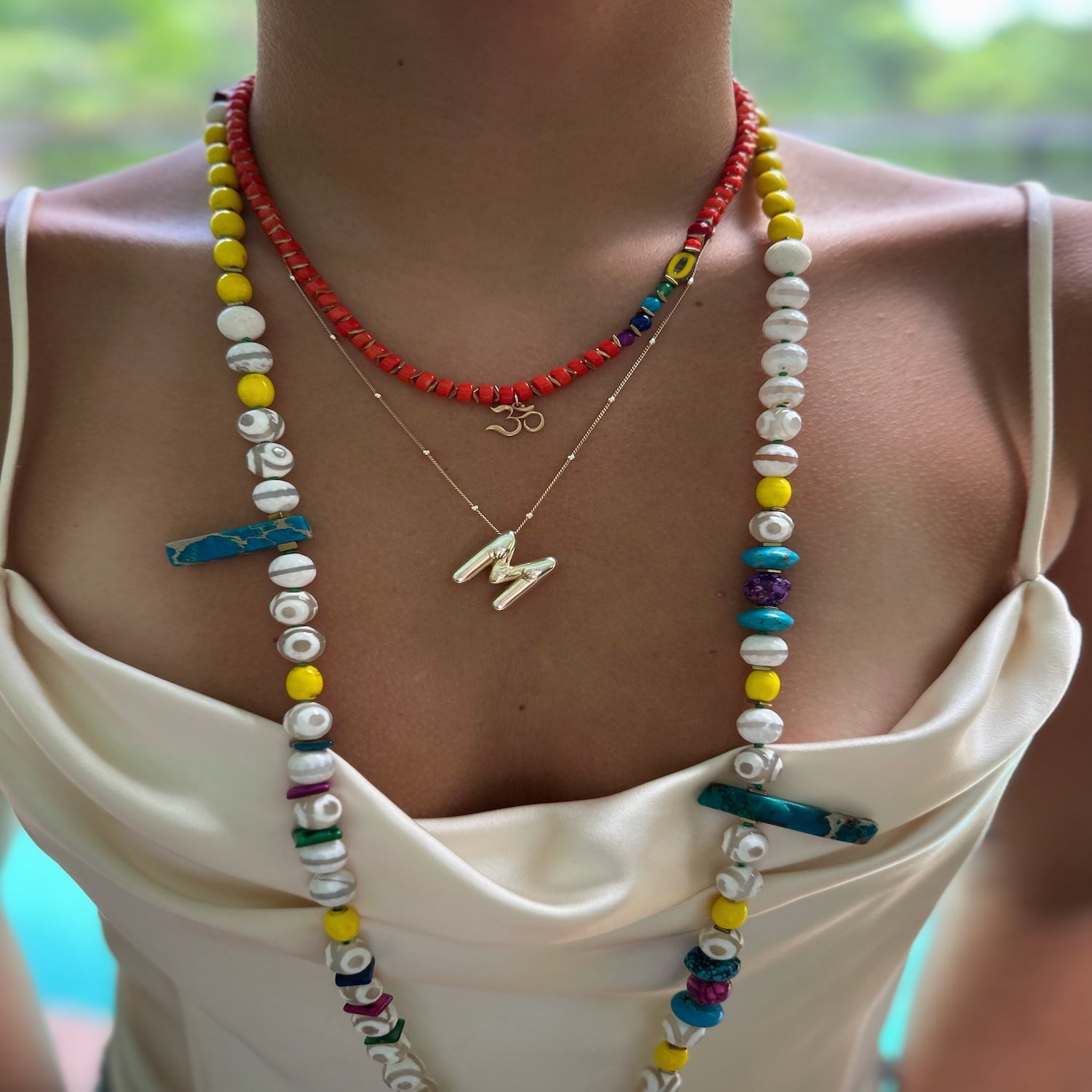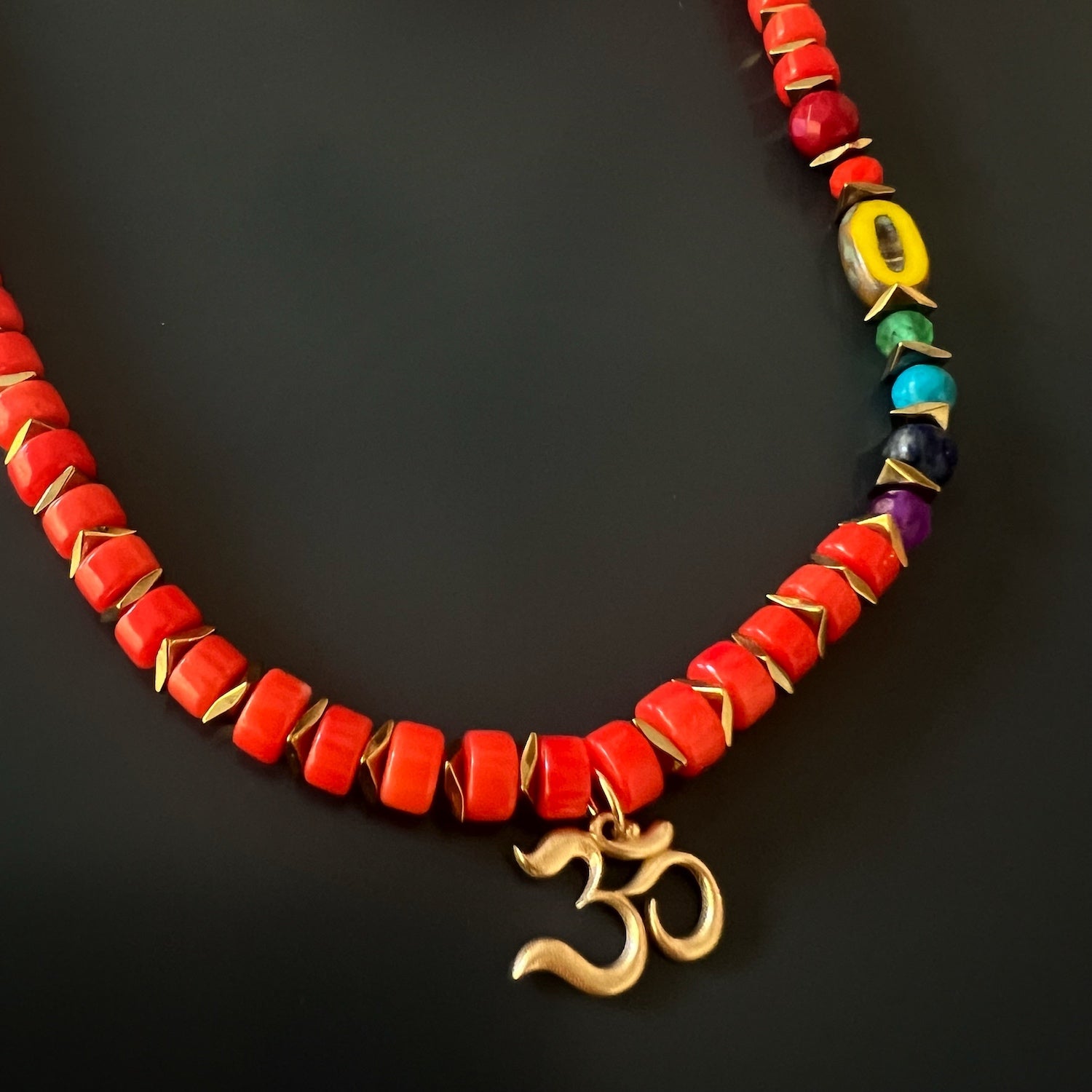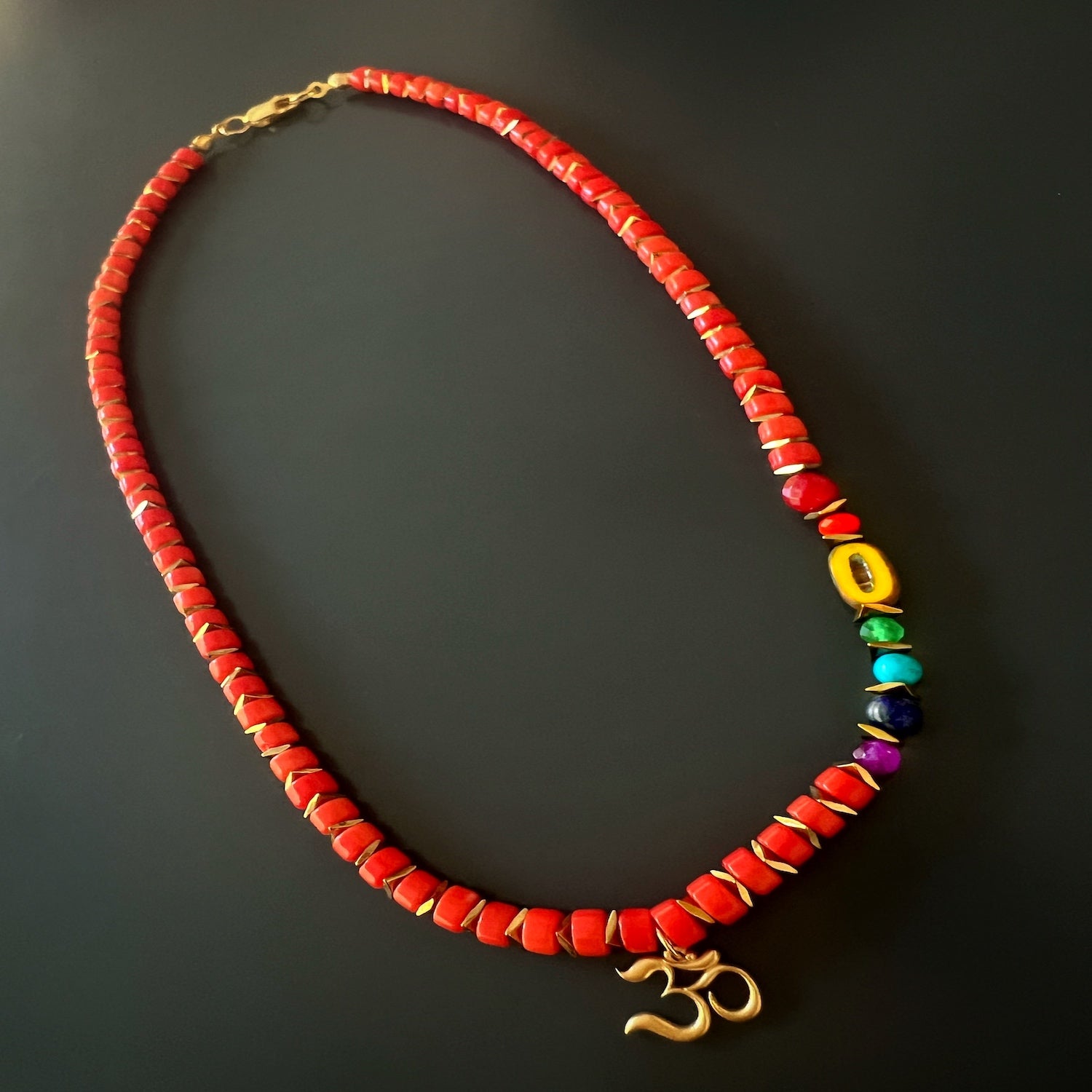 Solid Gold Om Pendant Chakra Coral Beaded Necklace
Introducing the exquisite  Solid Gold Om Pendant Chakra Coral Beaded Necklace, is a harmonious fusion of spirituality and elegance. This captivating handmade piece is meticulously crafted, showcasing a combination of coral beads, gold-colored hematite spacers, chakra-colored natural beads, and a beautifully handcrafted 14K yellow gold Om pendant.
The unique necklace also incorporates chakra-colored natural beads, representing the seven energy centers of the body. These beads are carefully chosen to reflect the vibrant colors associated with each chakra, creating a balanced and harmonious energy flow. The chakra colors infuse the necklace with a sense of vitality and spiritual significance.
At the heart of the necklace lies a handmade Om pendant, skillfully crafted from 14K yellow gold. The Om symbol holds deep meaning in various spiritual traditions, symbolizing the primordial sound and the essence of universal consciousness. The pendant serves as a focal point, reminding the wearer to seek inner peace and connection with the divine.
Embrace the power of the chakras and the timeless symbol of Om with this handmade exceptional necklace. It is not only a beautiful piece of jewelry but also a reminder to cultivate mindfulness, balance, and spiritual well-being in your life.
I personally hand craft each piece, making them one of a kind and meaningful...Each piece is unique like we all are..
Details;
Coral stone
Gold hematite stone spacers
14K Yellow Gold Om Pendant 
Necklace length 16''
Pendant height 0.5'' width 0.5''
Handmade in USA
Every Ebru Jewelry purchase will arrive wrapped in a gift box
Share