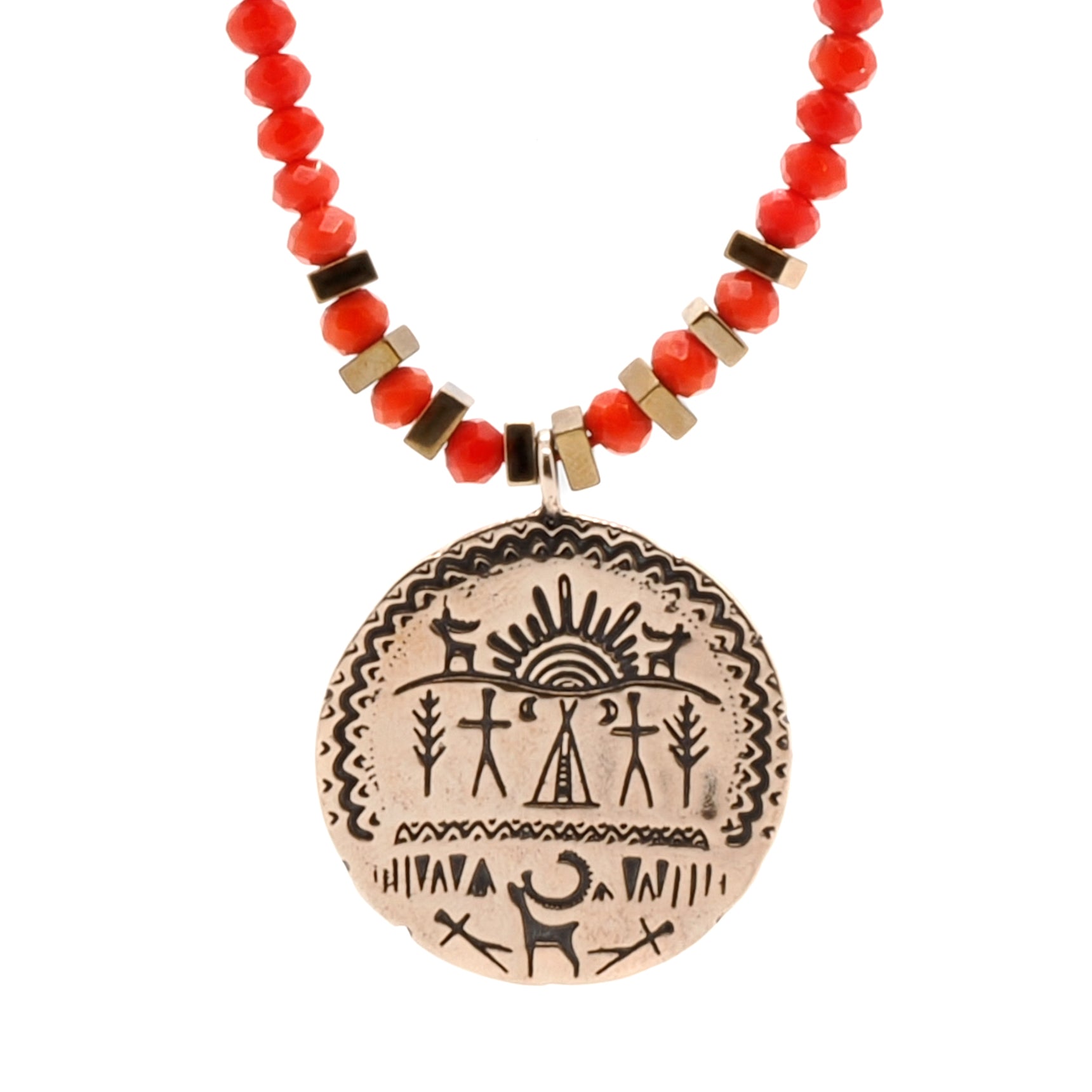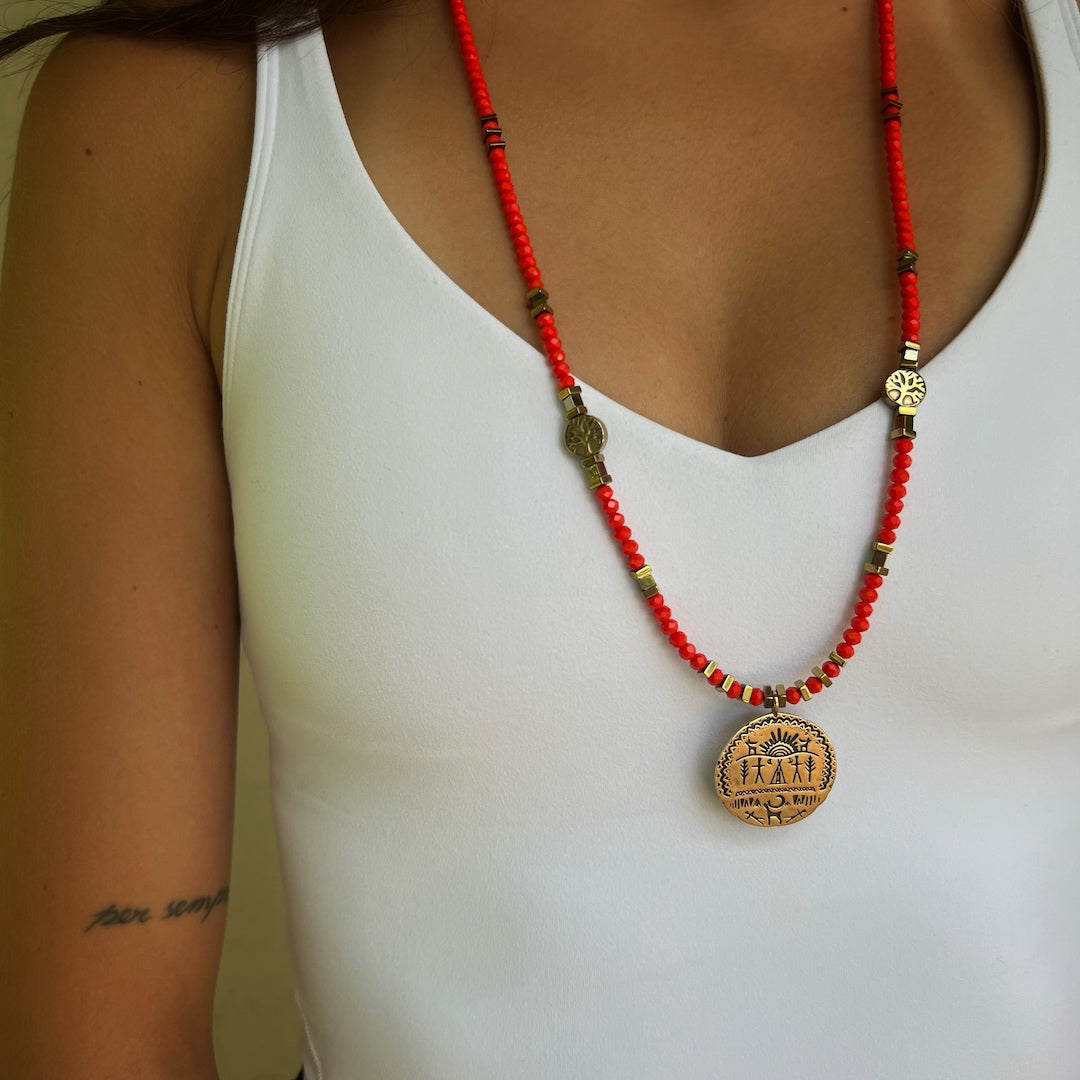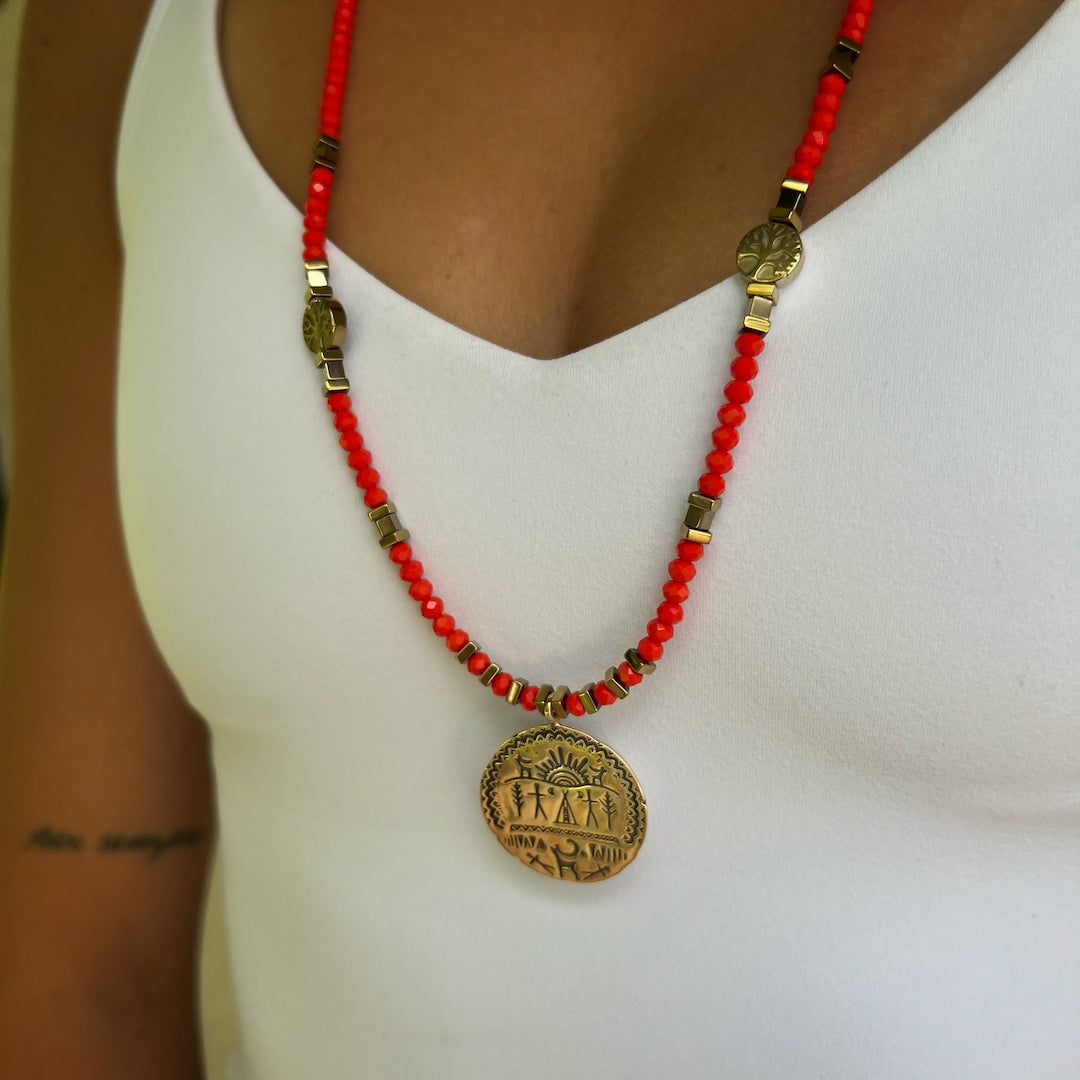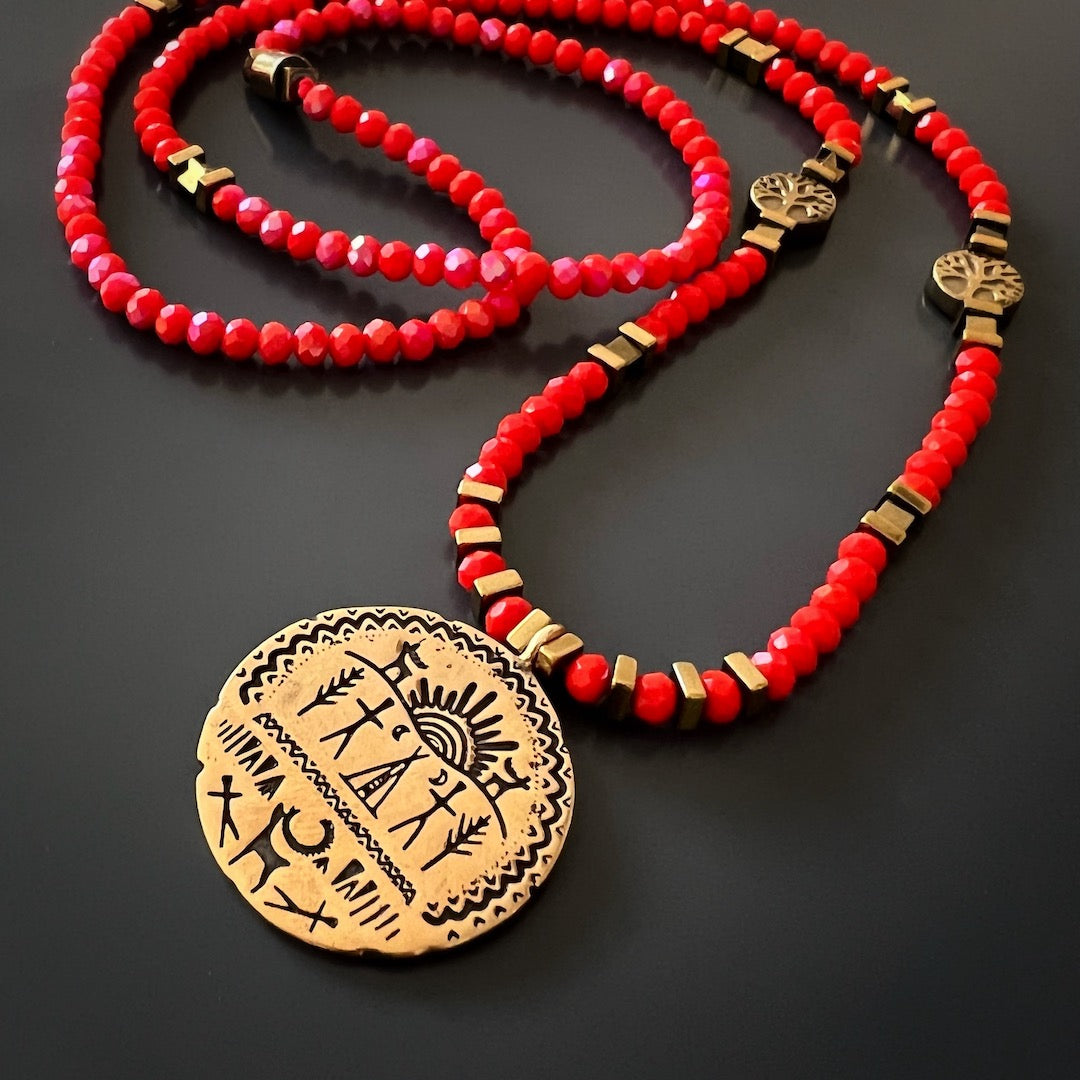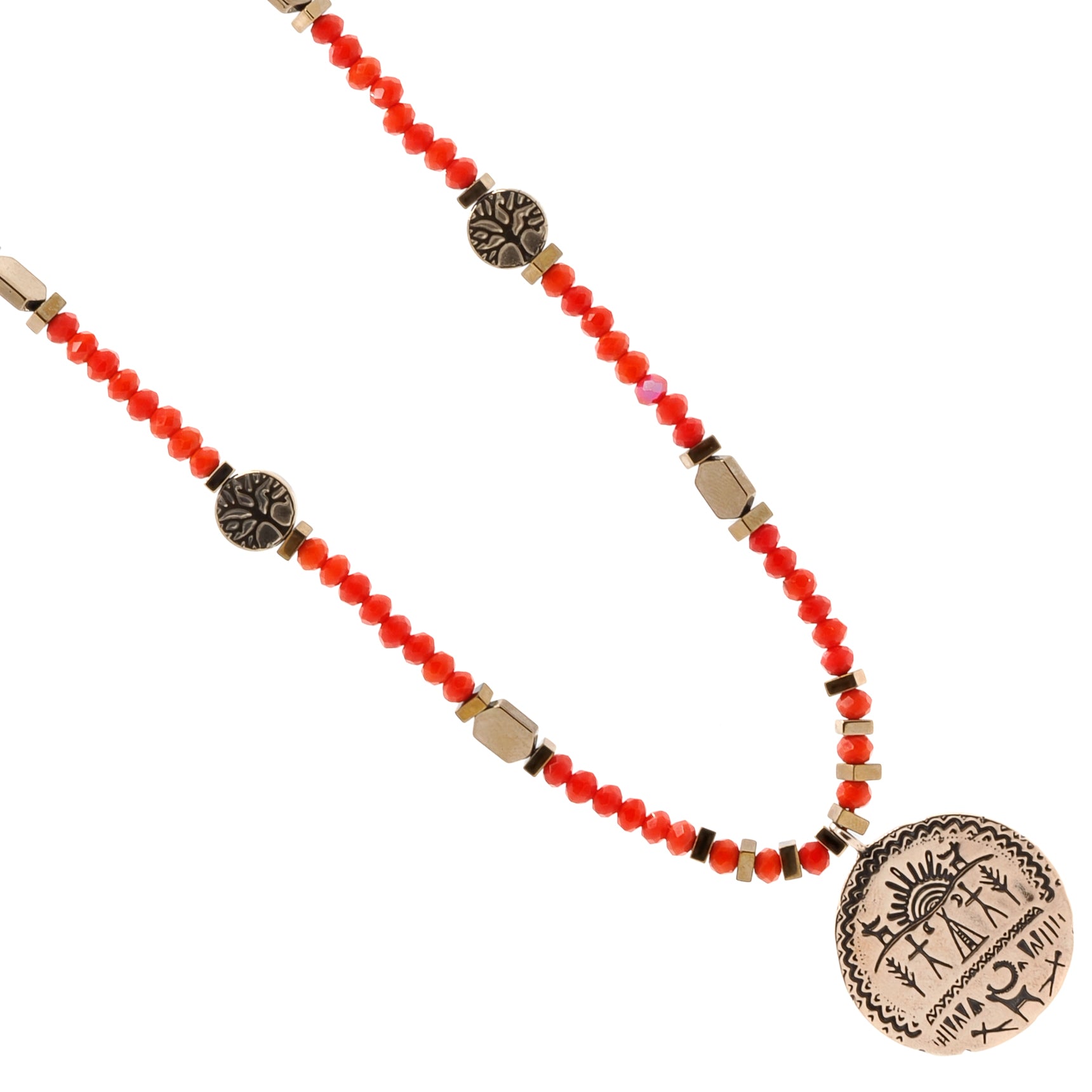 Shaman Talisman Red Beaded Necklace
The Shaman Talisman Red Beaded Necklace is a very special handmade piece that will invite divine energy and protection to your life. The pendant is full of shamanic protection symbols used by Native American shamans to guard you and your energy against any harm. Combined with beautiful energy orange color crystal beads and tree of life hematite beads, you will feel mystical power coursing through you every time you wear this unique one of a kind piece.
The Tree of Life symbolizes the bond between physical and spiritual realm and personal growth. Tree of Life reminds us of our connection to Mother Earth, and symbolizes fertility and rebirth like how all blooms anew from the earth in spring.
Hematite is a powerful, grounding stone. This powerful stone has strong protective properties and was even used to make war paint by Native Americans thanks to its protection powers. It resonates with the root chakra, and gives the wearer clarity and stability of mind.
I personally hand craft each piece, making them one of a kind and meaningful...Each piece is unique like we all are..
Details;
Hematite stone Tree Of Life beads
Hematite spacers
Bronze Native American Shaman symbols pendant
3.5 mm orange color crystal beads
Necklace size 32" with pendant 1" pendant
Handmade in USA
Every Ebru Jewelry purchase will arrive wrapped in a gift box
Share