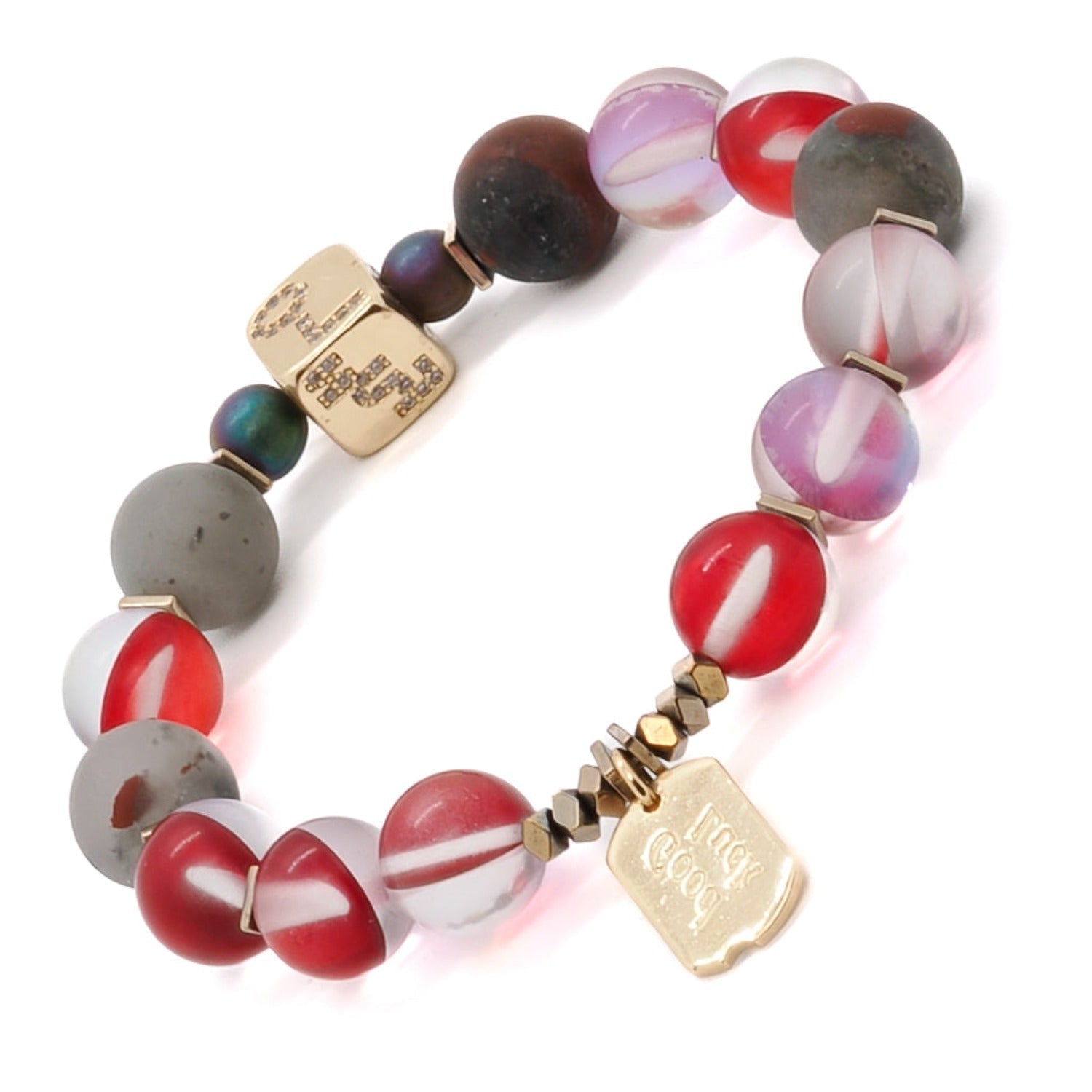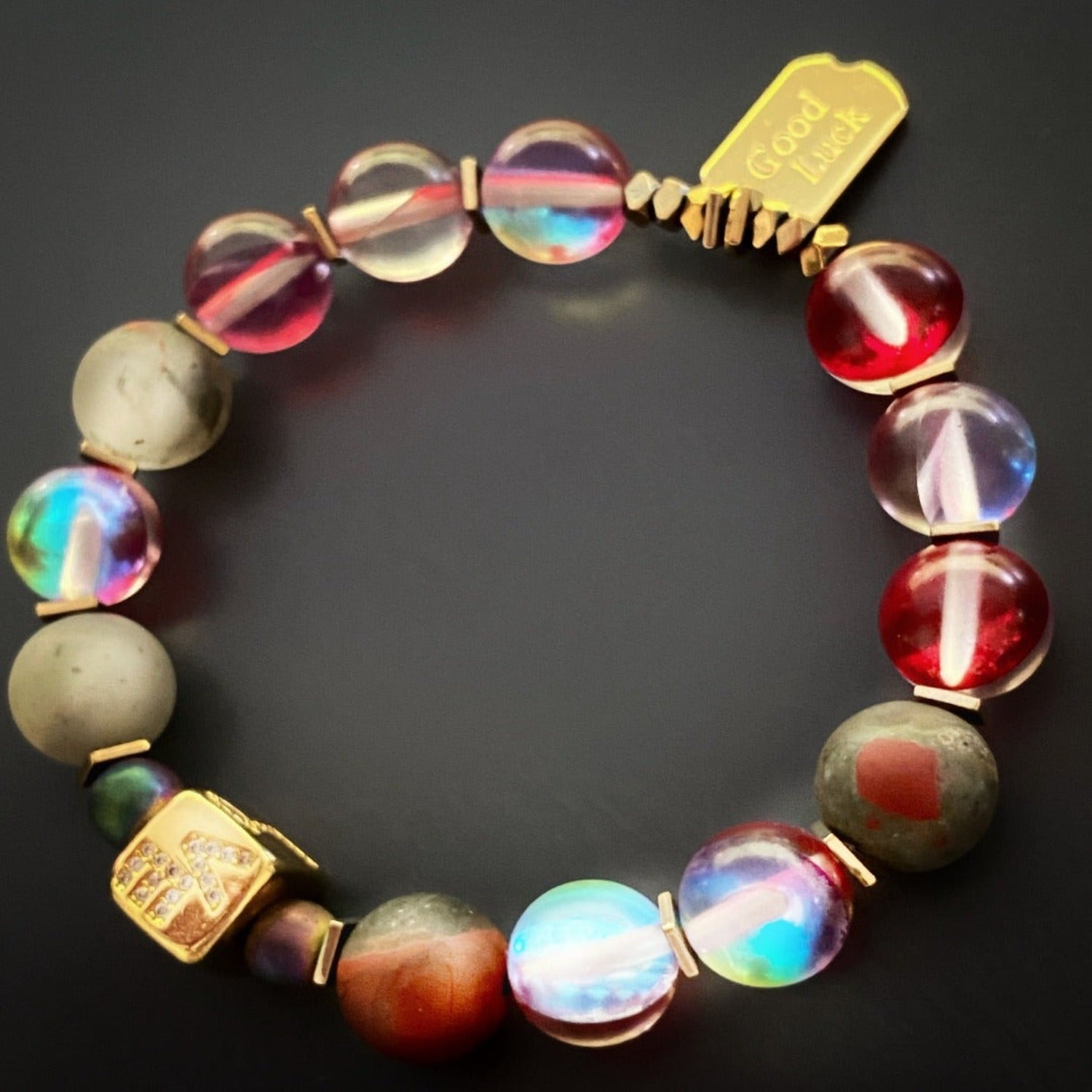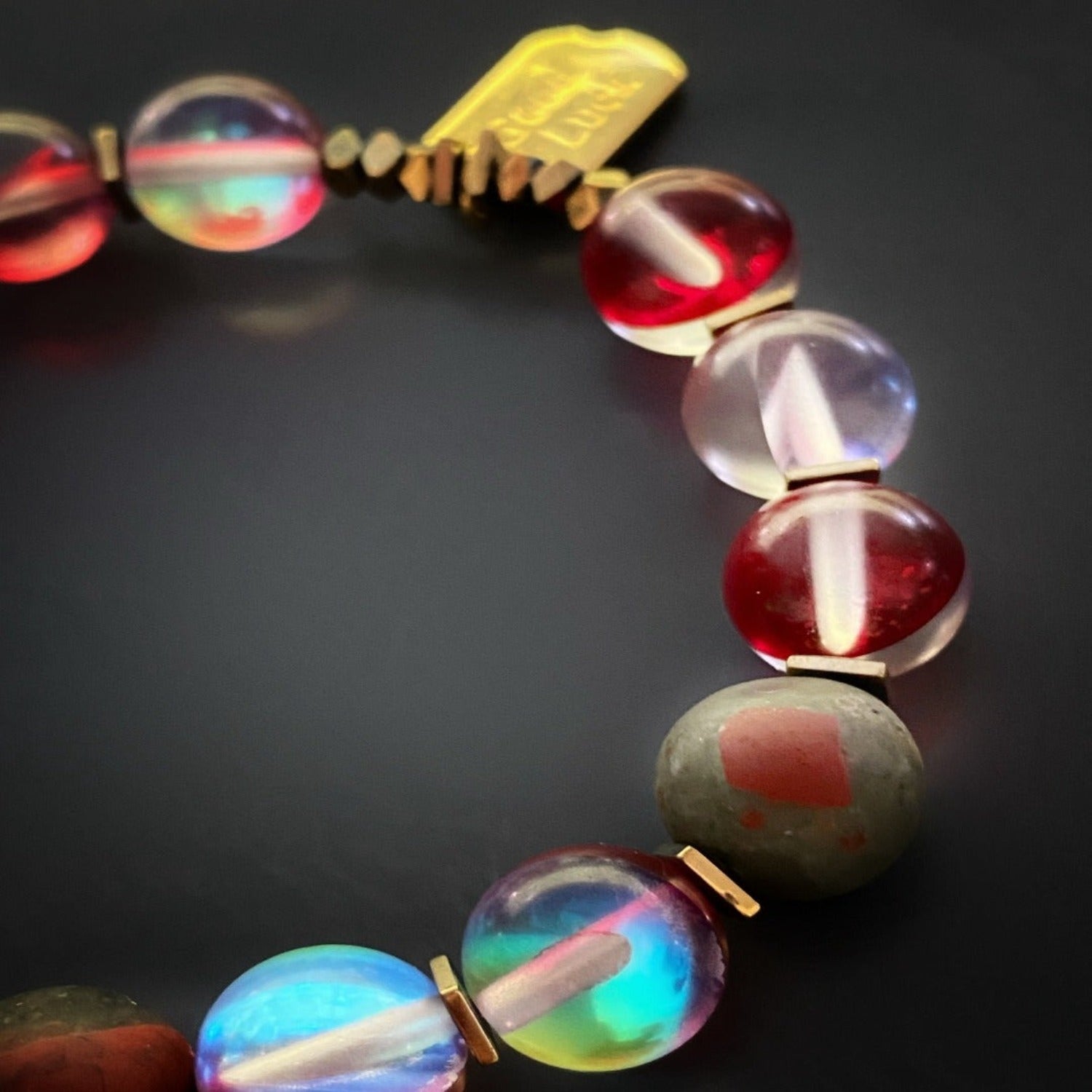 Red & Gold Good Luck Bracelet
The Red & Gold Good Luck Bracelet is an exquisite and unique accessory designed to attract positive energy and symbolize good fortune. With its combination of red color cat eye stone beads, grey and red matte blood stone beads, gold-colored flat hematite stone spacers, an 18K gold-plated bead with the inscription "Love & infinity" adorned with clear CZ diamonds, and 18K gold plated Good Luck charm, this handmade bracelet is a true treasure.
The highlight of the bracelet is the 18K gold-plated bead featuring the words "Love & infinity" and adorned with sparkling clear CZ diamonds. This bead serves as a powerful symbol of love, eternal connection, and limitless possibilities. The clear CZ diamonds add a touch of glamour and brilliance, catching the light and captivating attention.
Completing this handmade bracelet is a gold-filled Good Luck charm. This charm, intricately designed, represents good fortune and positive vibes.
I personally hand crafted each piece, making them one of a kind. Each piece is unique like we all are...
Details:
10mm Red color Cat Eye Stone Beads.
10 mm grey and red matte Blood Stone Beads.
Gold color flat hematite stone spacers.
18K Gold plated bead has the writing Love & infinity and decorating with clear CZ diamonds
Gold filled Good Luck Charm
Bracelet size 6.5" on high quality stretchy jewelry cord

Contact me if you need any adjustments
Handmade in USA
Every Ebru Jewelry purchase will arrive wrapped in a gift box
Share