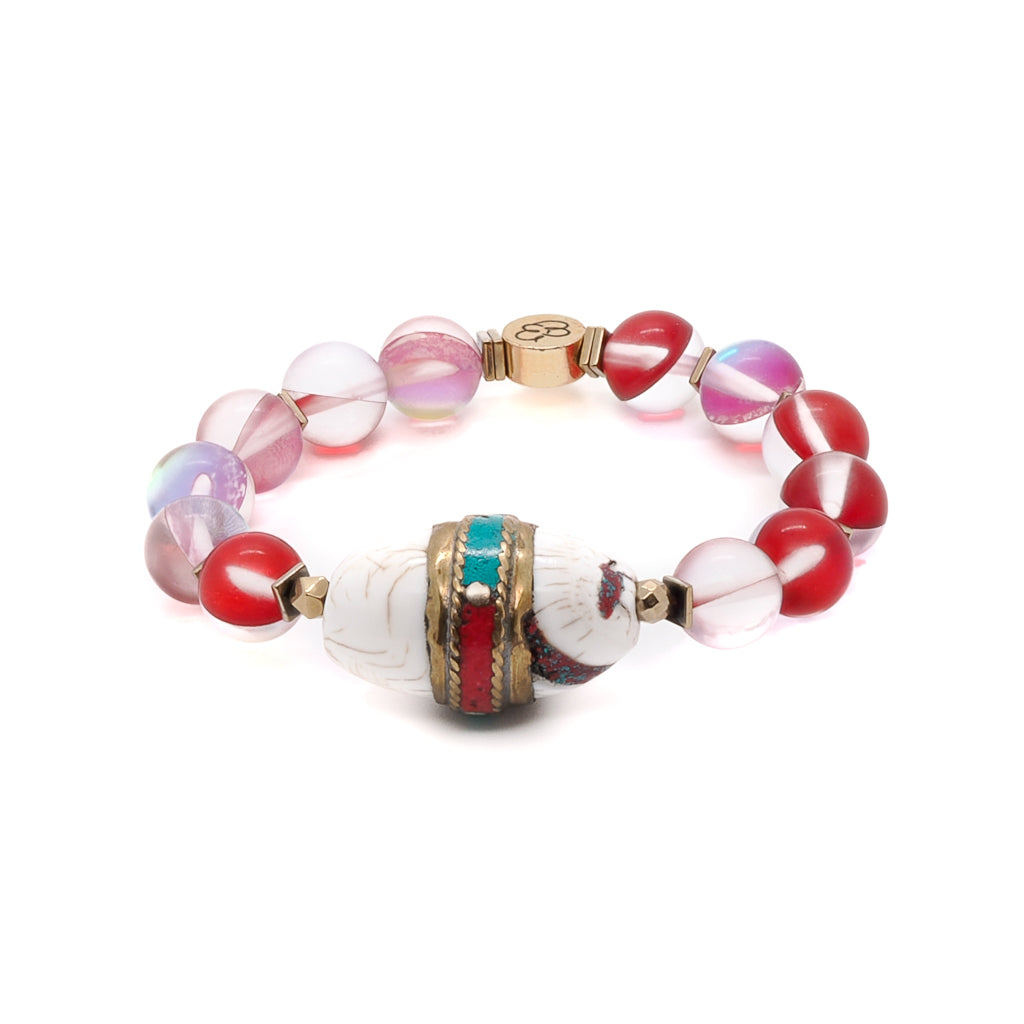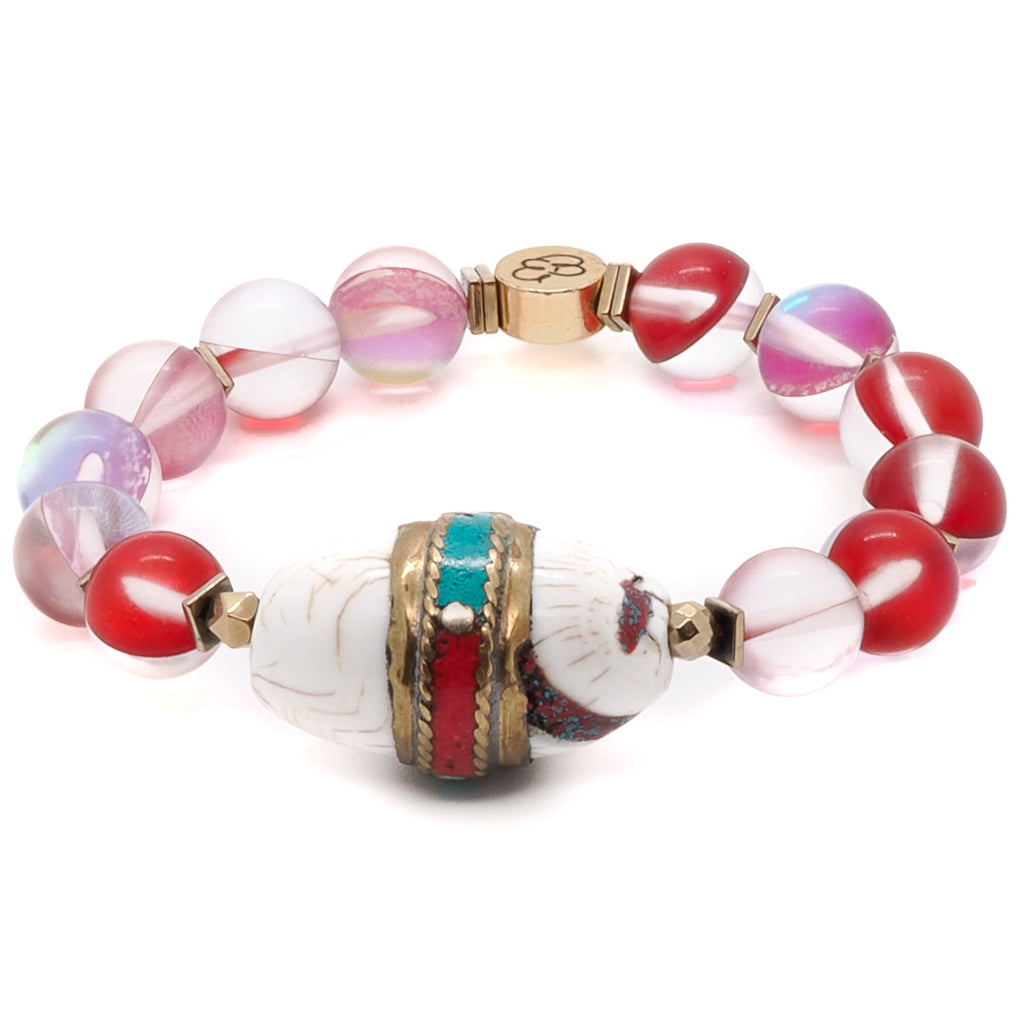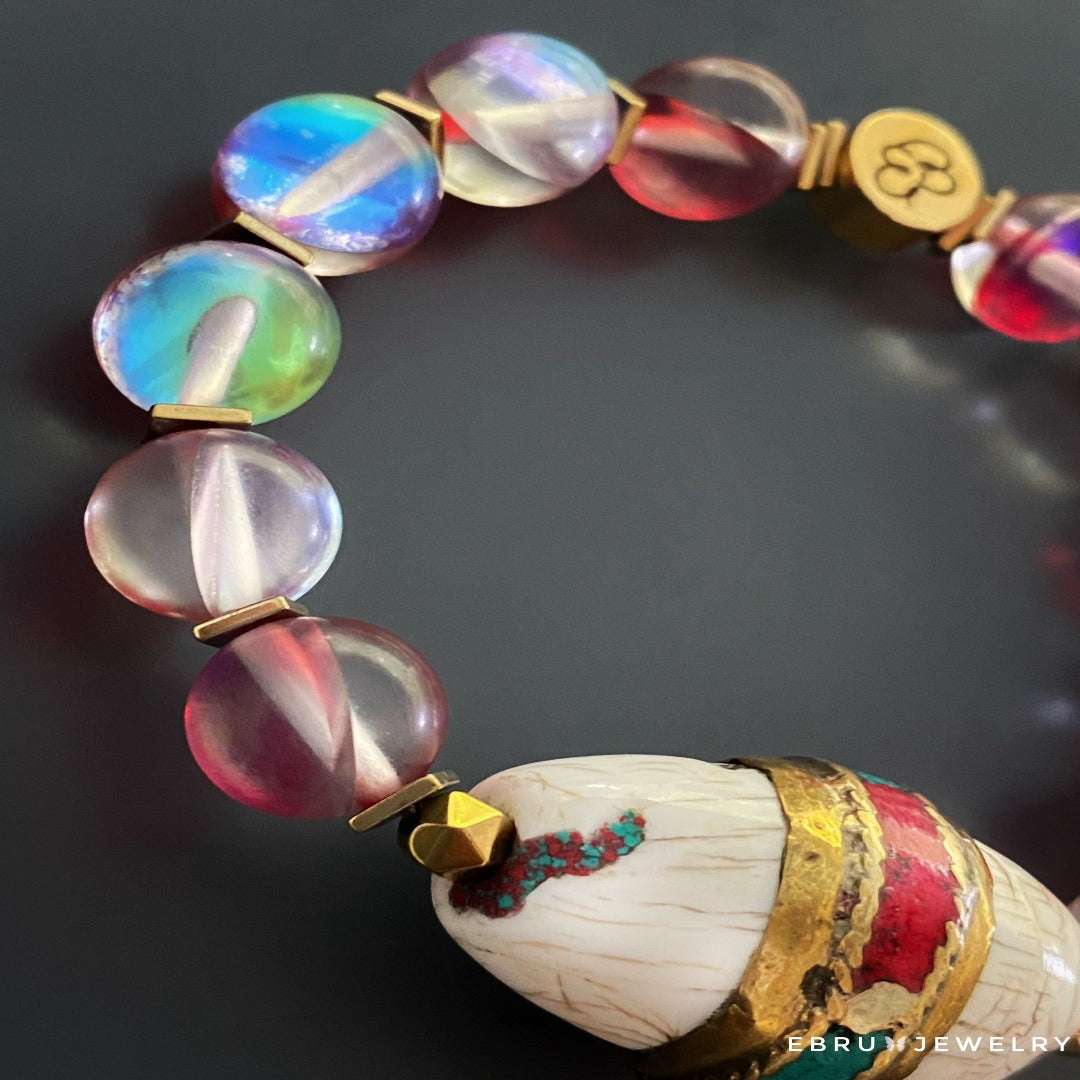 Red Cat Eye Ethnic Bracelet
The Red Cat Eye Ethnic Bracelet is combines the allure of the red eye stone with gold-colored hematite spacers and a focal Nepal bead in a brass band adorned with turquoise and coral inlay, creating a truly unique accessory. 

This handmade bracelet features red eye stone beads, which possess a mesmerizing depth and intensity. These beads are known for their enchanting red hue and their ability to catch and reflect light, creating a captivating play of colors.
Interspersed between the red eye stone beads are gold-colored hematite stone spacers. Hematite is known for its grounding and stabilizing properties, helping to balance emotions and promote a sense of calm.
I personally hand crafted each piece, making them one of a kind. Each piece is unique like we all are...
Details :
8mm Red Eye Stone Beads.
Gold color hematite stone spacers.
Gold plated Ebru jewelry logo bead.
Nepal bead in brass band with Turquoise and Coral Inlay.
Bracelet size 6.5" on high quality stretchy jewelry cord.

Contact me if you need any adjustments
 Handmade in USA
Every Ebru Jewelry purchase will arrive wrapped in a gift box
Share