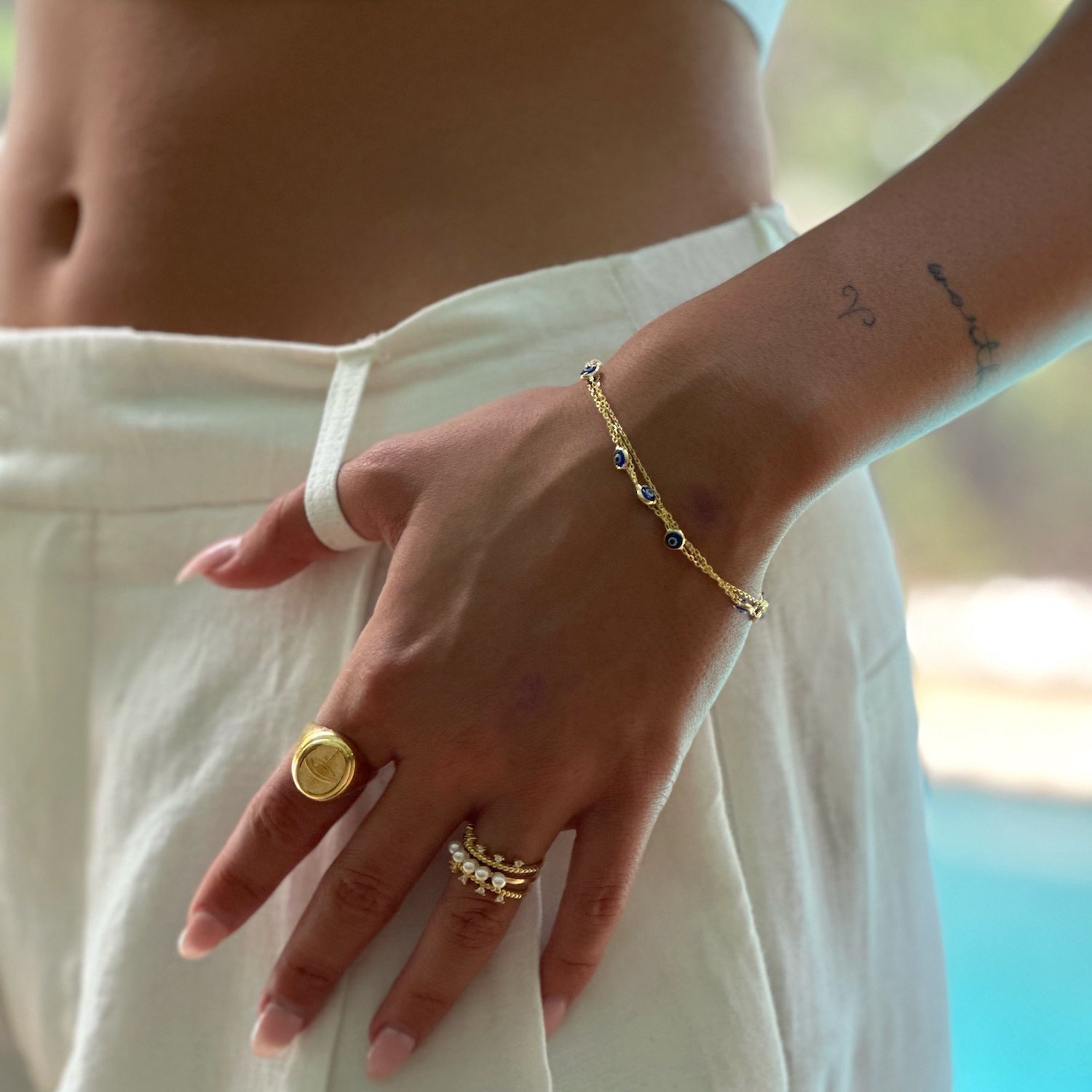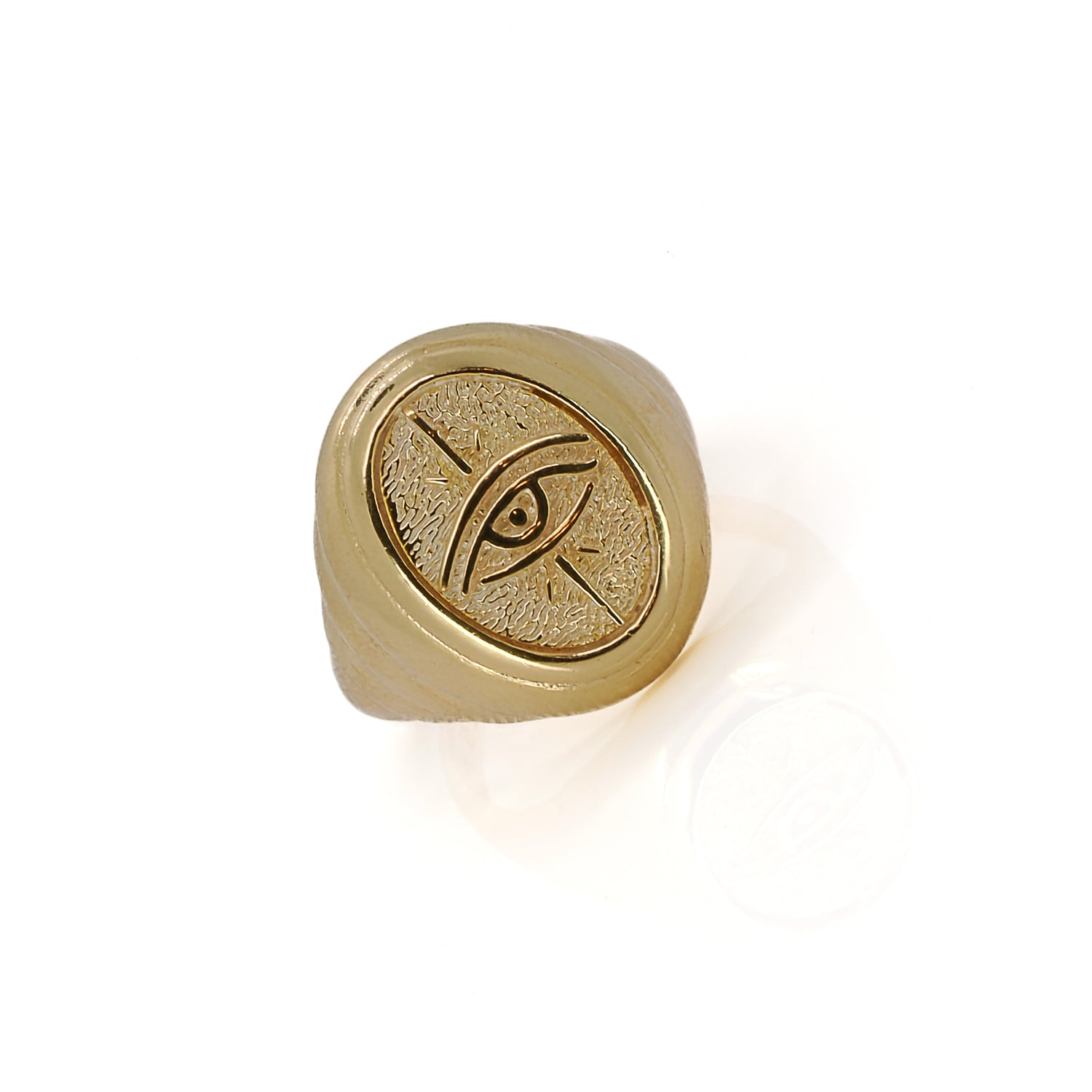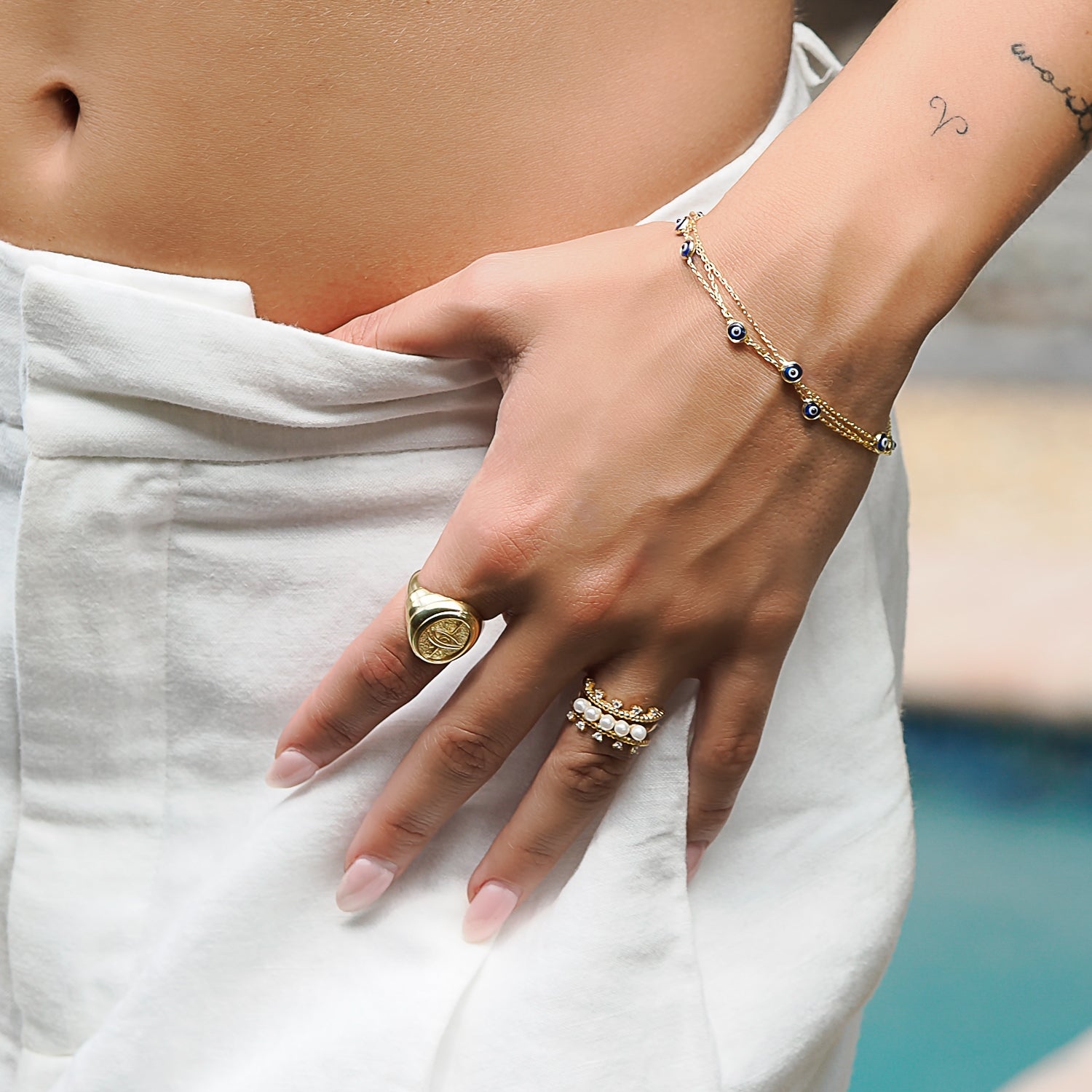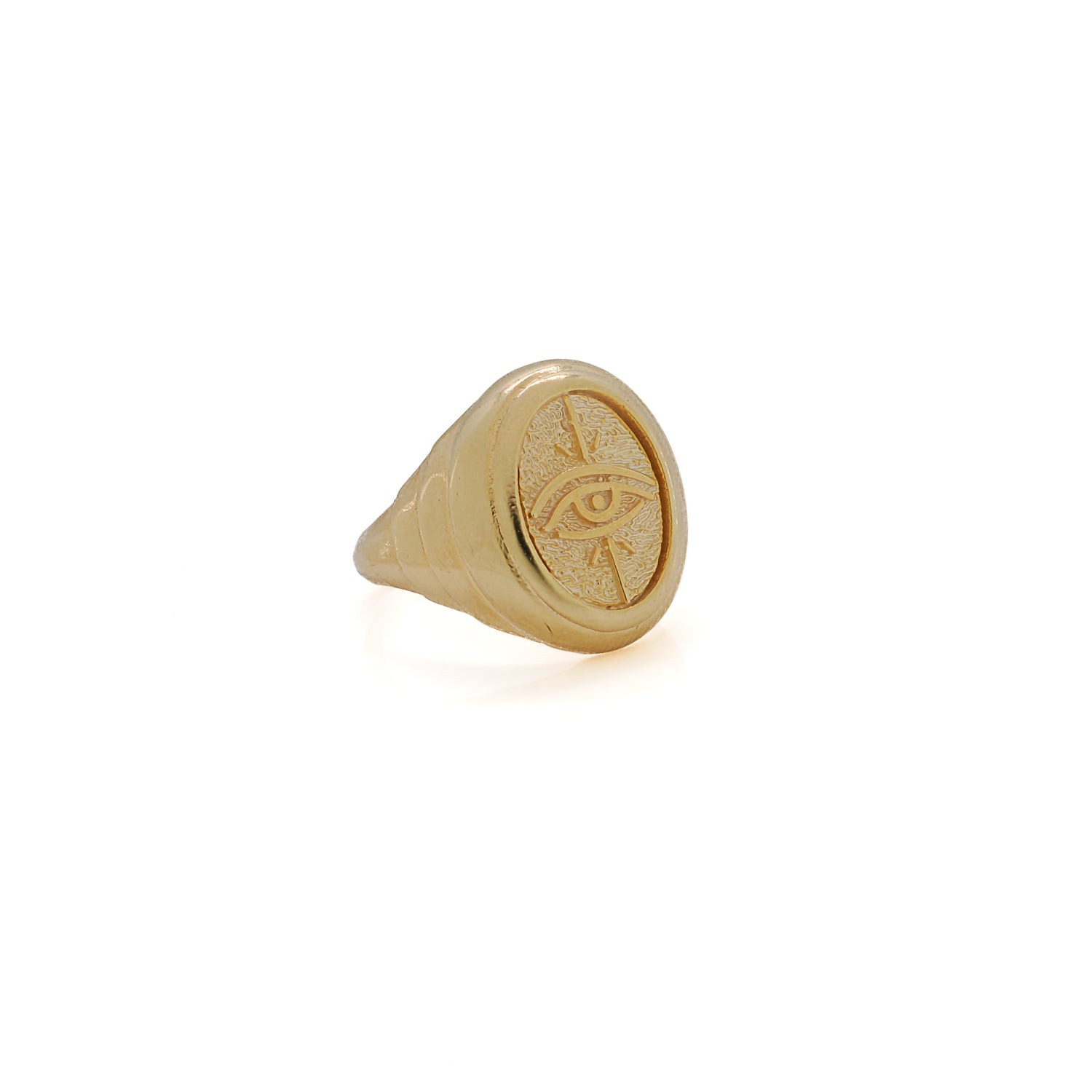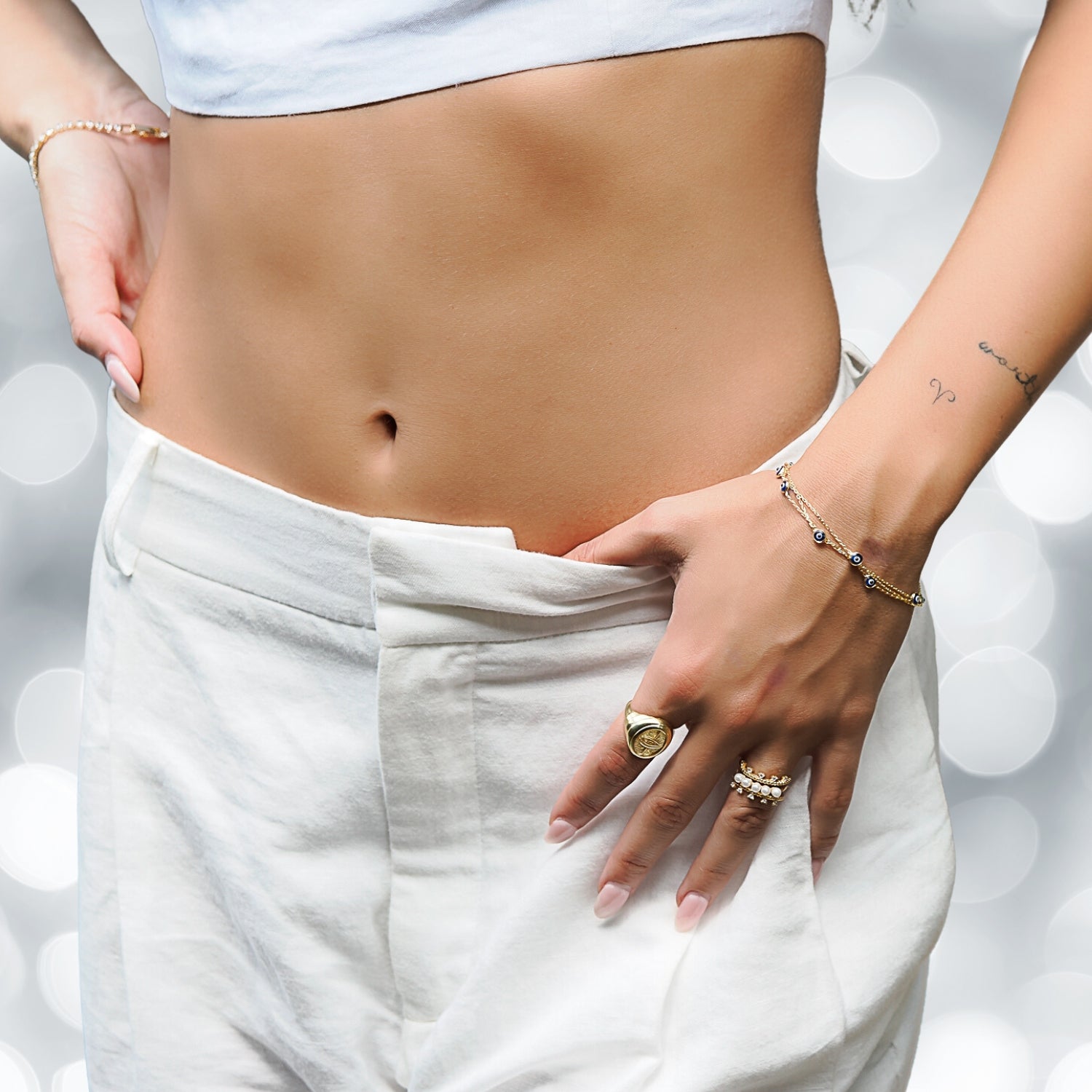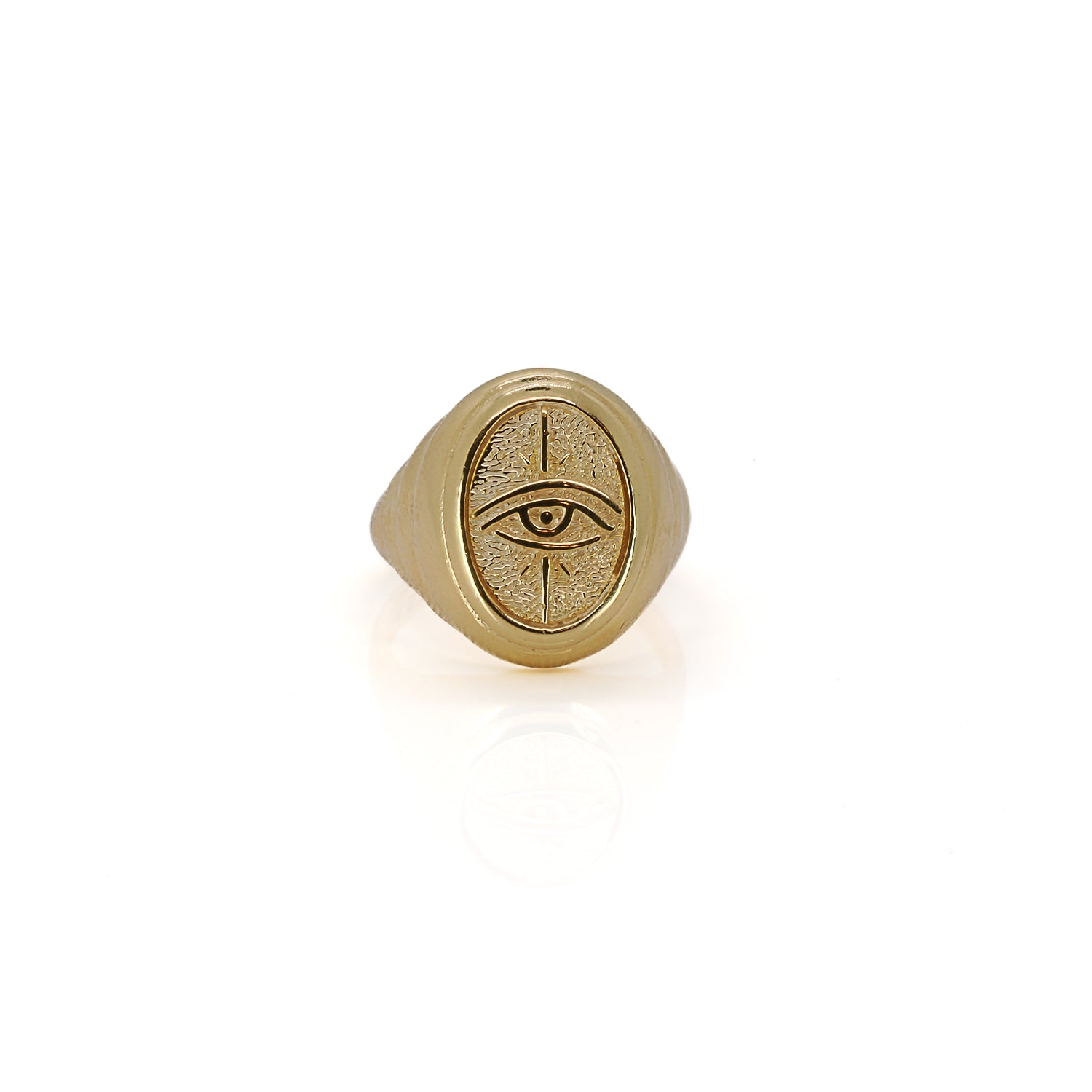 Protective Eye Gold Ring – a harmonious blend of timeless symbolism and modern elegance. Crafted with meticulous attention to detail, the Protective Eye Gold Ring showcases a sterling silver signet ring expertly adorned with a layer of 18K gold plating. This luxurious combination guarantees both durability and a radiant, polished finish.
At the heart of this handmade ring lies the protective eye, a symbol recognized across cultures for its ability to ward off negative energies and bring a sense of security. The symbol is thoughtfully etched onto the golden surface, creating a subtle yet impactful focal point. This minimalist interpretation preserves the charm and power of the evil eye while maintaining a modern aesthetic.
The adjustable size feature of the ring adds a layer of convenience and adaptability. 

I personally hand craft each piece, making them one of a kind and meaningful...Each piece is unique like we all are...

Details;
925 Sterling silver on 18K gold plated 
Ring size Adjustable 

Handmade in USA
Every Ebru Jewelry purchase will arrive wrapped in a gift box
Share