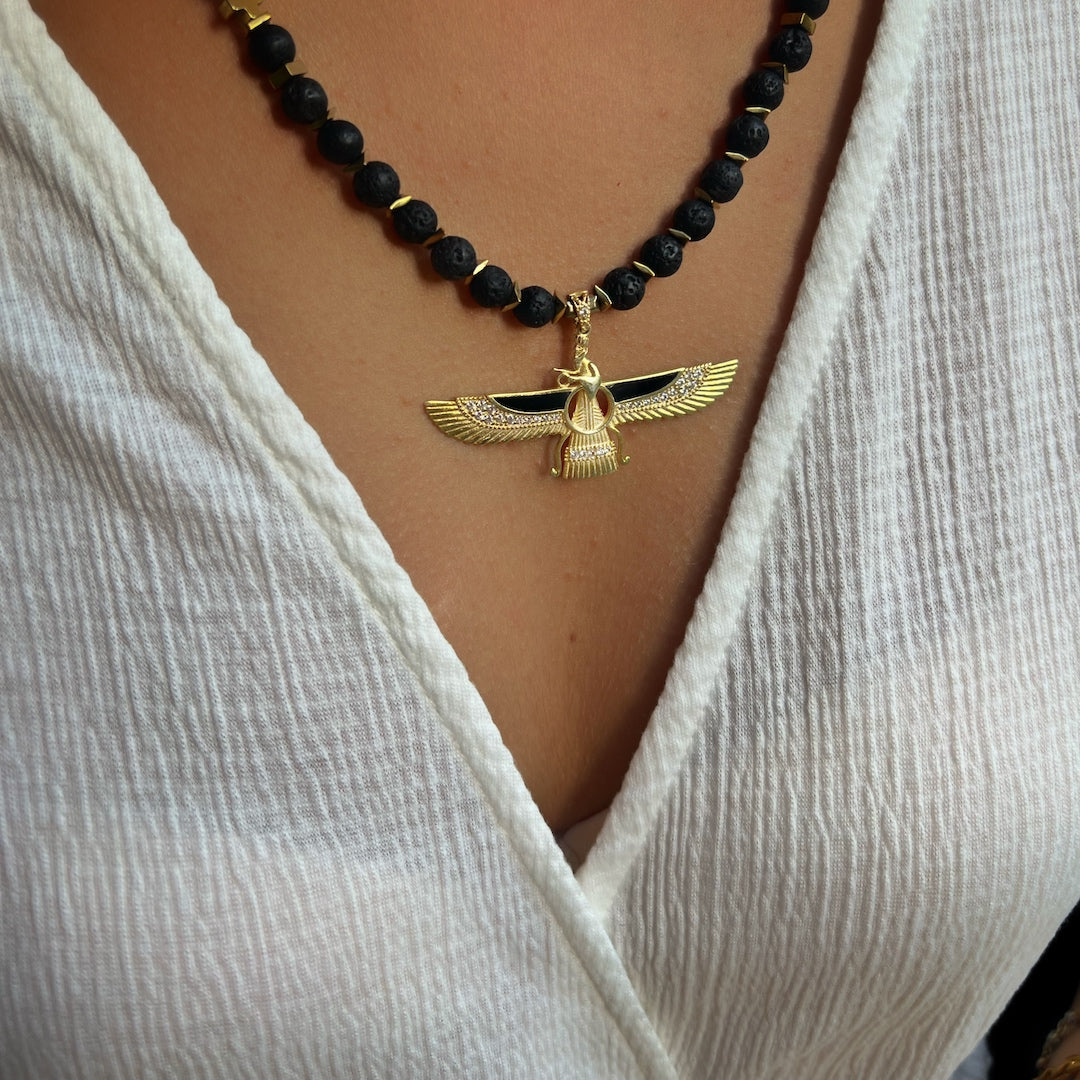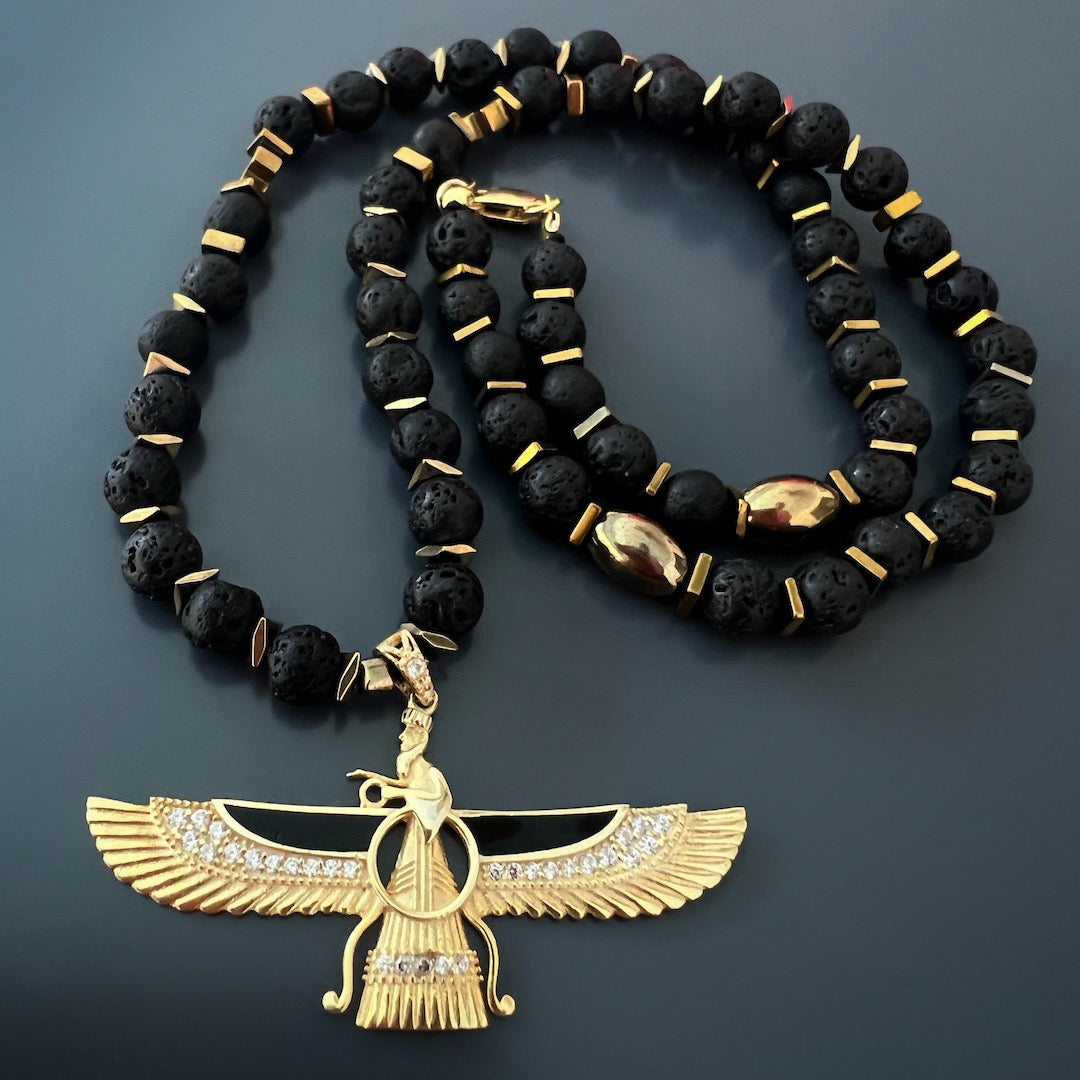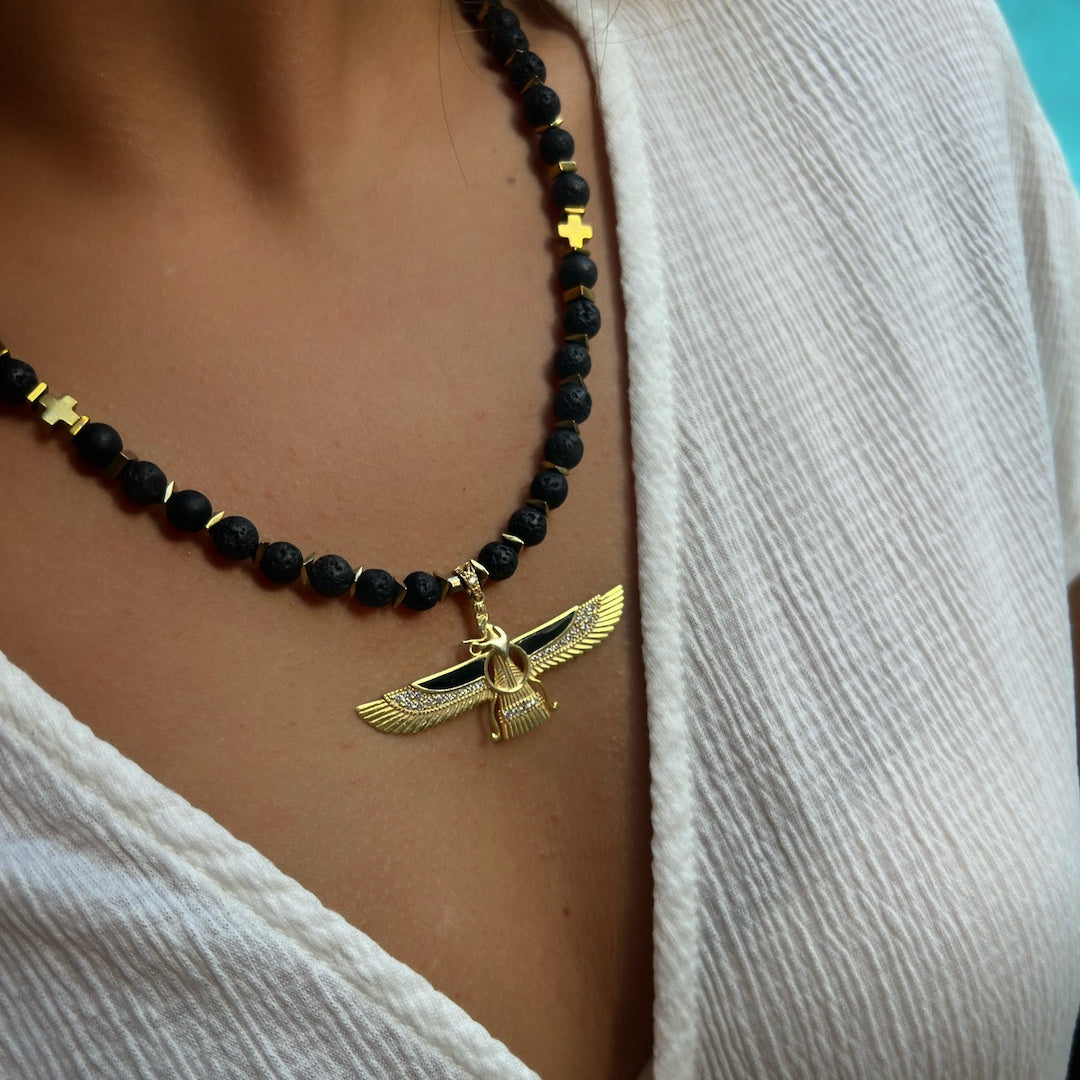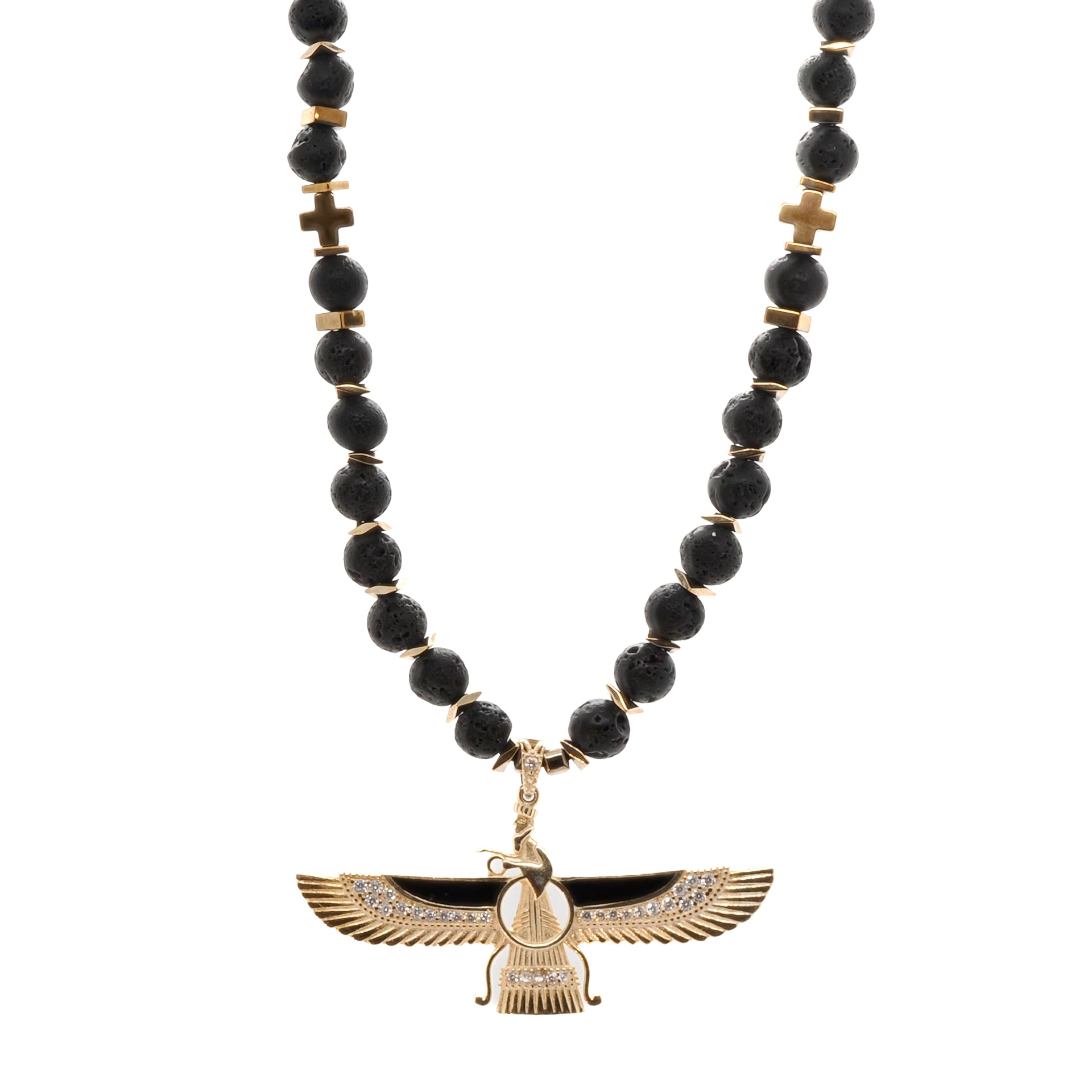 Powerful Faravahar Black Beaded Necklace
Powerful Faravahar Black Beaded Necklace is simple yet stylish with unique energy. I design all my handmade jewelry with different stones and symbols with the intention of bringing something positive to the owner's life .
This older Faravahar symbol,more than 4000 years old and found in both Egypt and Mesopotamia, was commonly associated with the sun and deities strongly connected with the sun. It also represented power, particularly divine power, and it was used to reinforce the concept of god-kings and divinely appointed rulers. There is three simple idea about life'' Good thoughts, Good words, Good deeds"...
I personally hand craft each piece, making them one of a kind and meaningful...Each piece is unique like we all are..
Details;
6mm Lava Rock Stone beads
Gold color hematite stone beds
Gold color hematite stone spacers
Gold color hematite stone plus beads
925 Sterling silver on 18K gold plated Faravahar pendant with zirconia and onyx stone.
Necklace length 20" with 1'' Pendant
Pendant height 1'' width 2''
Handmade in USA
Every Ebru Jewelry purchase will arrive wrapped in a gift box
Share