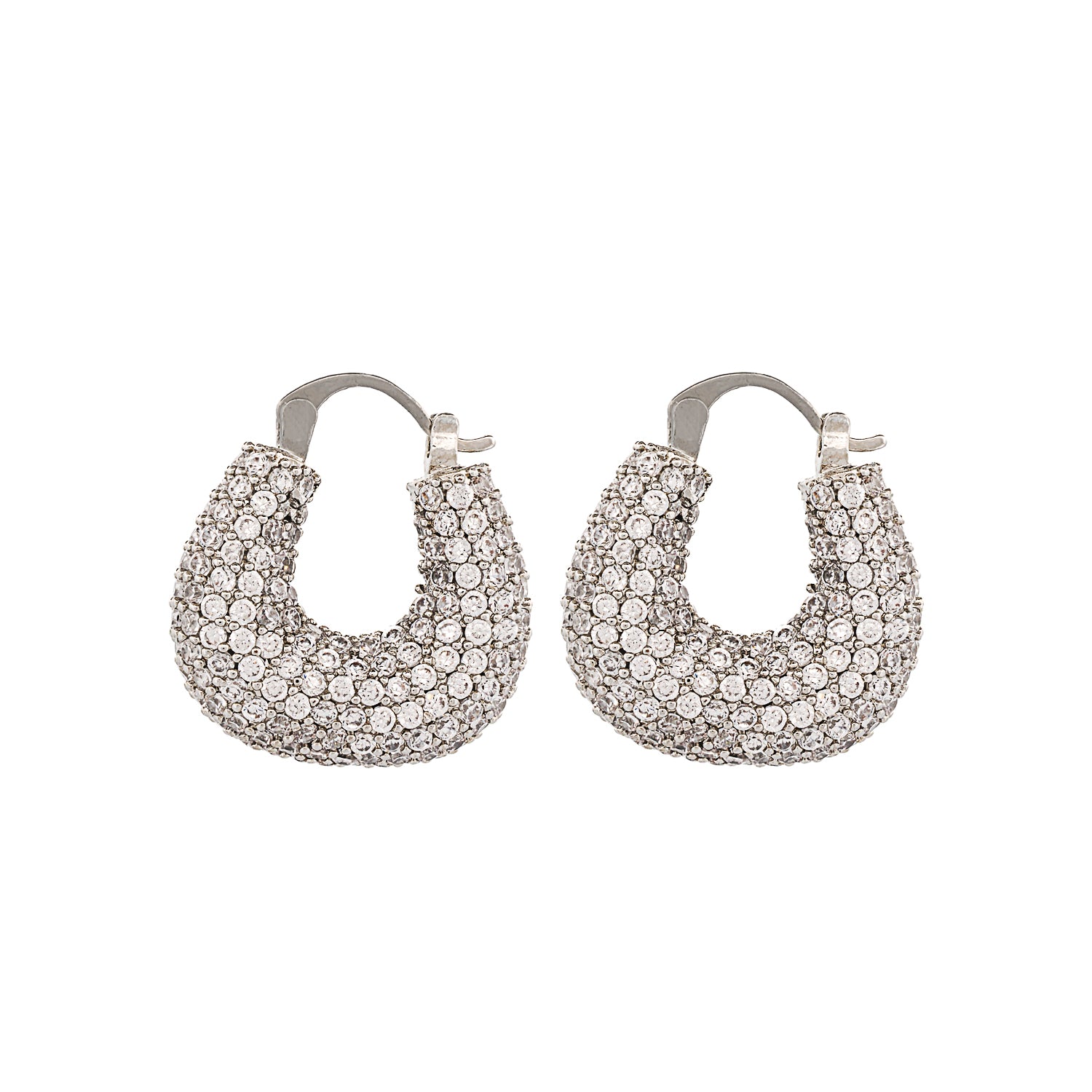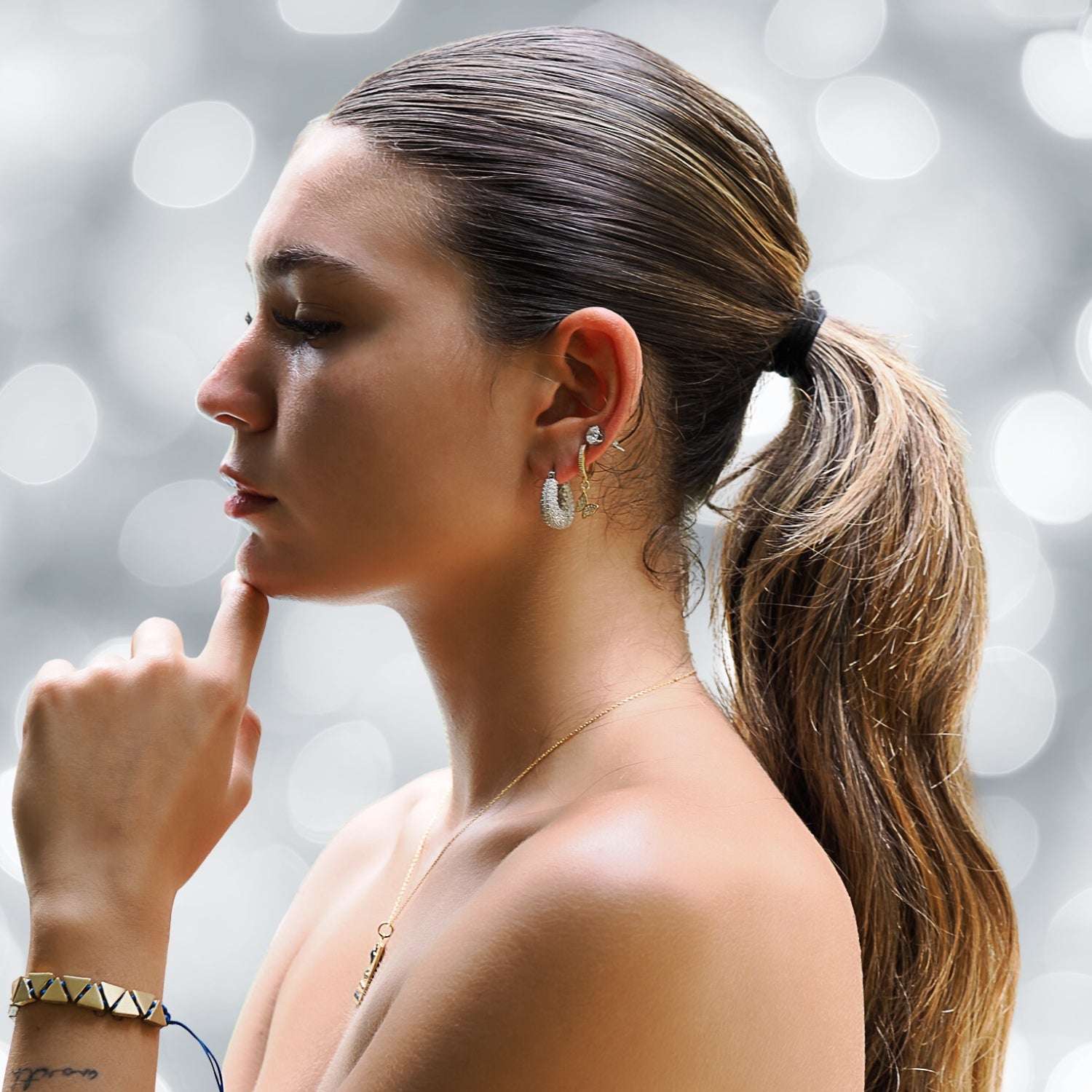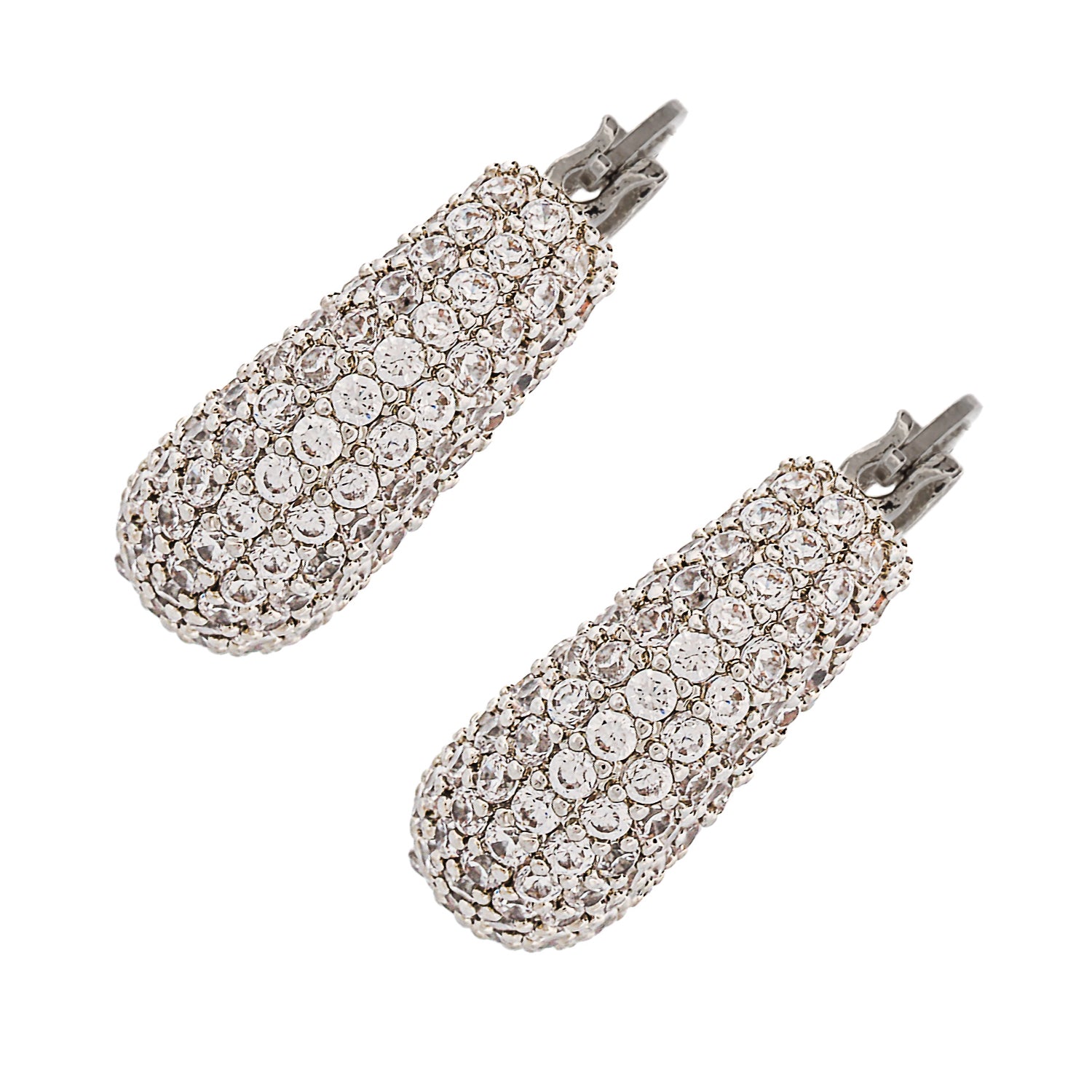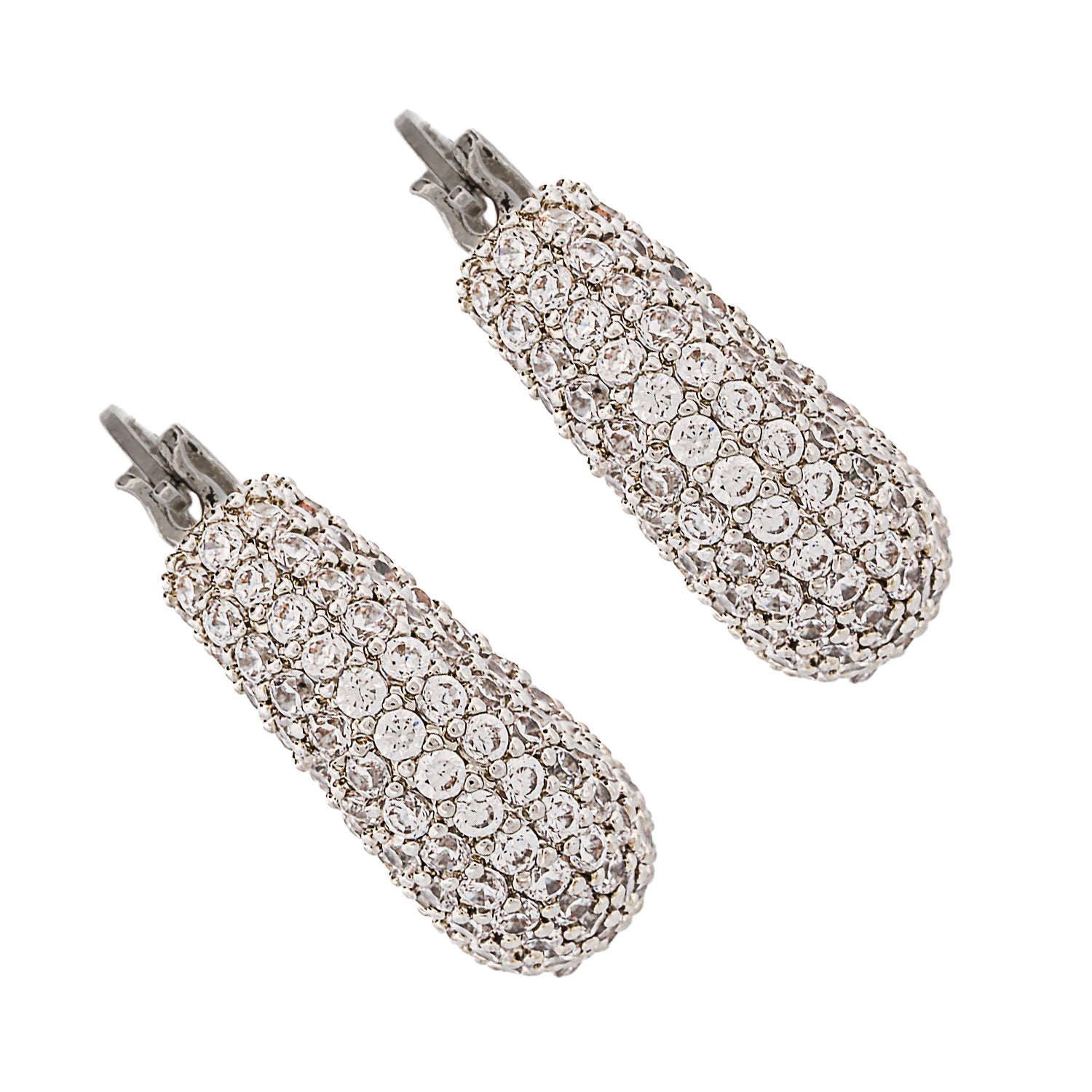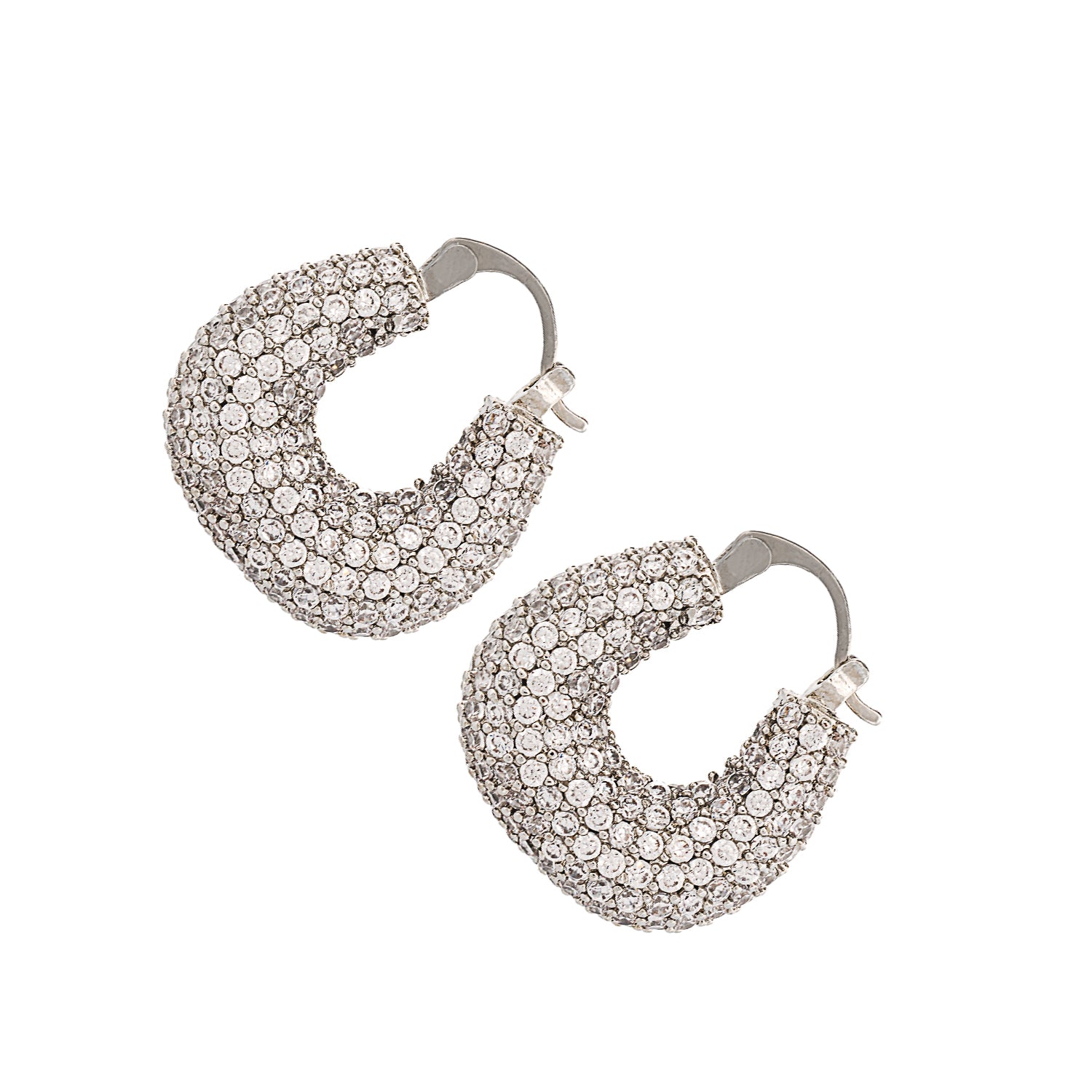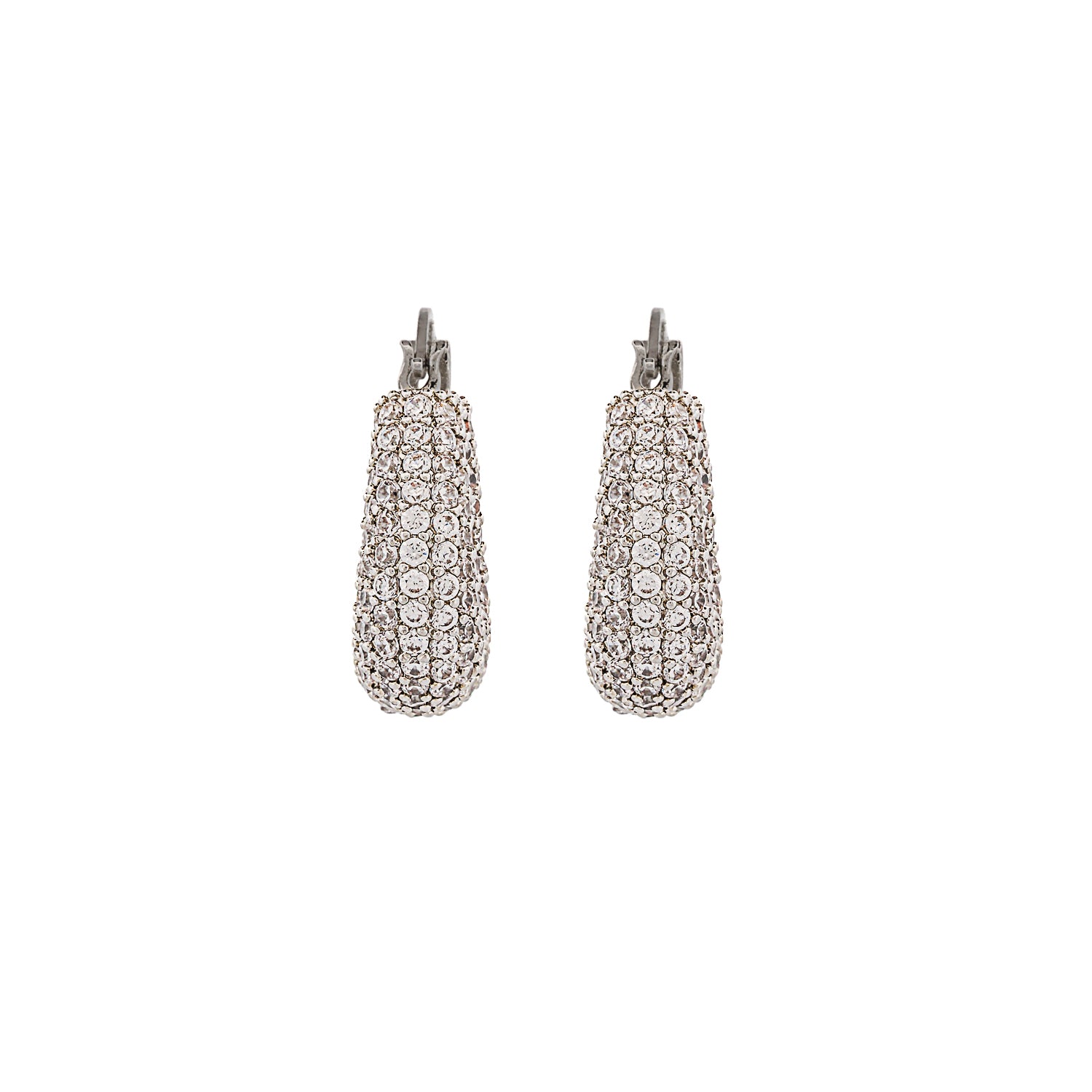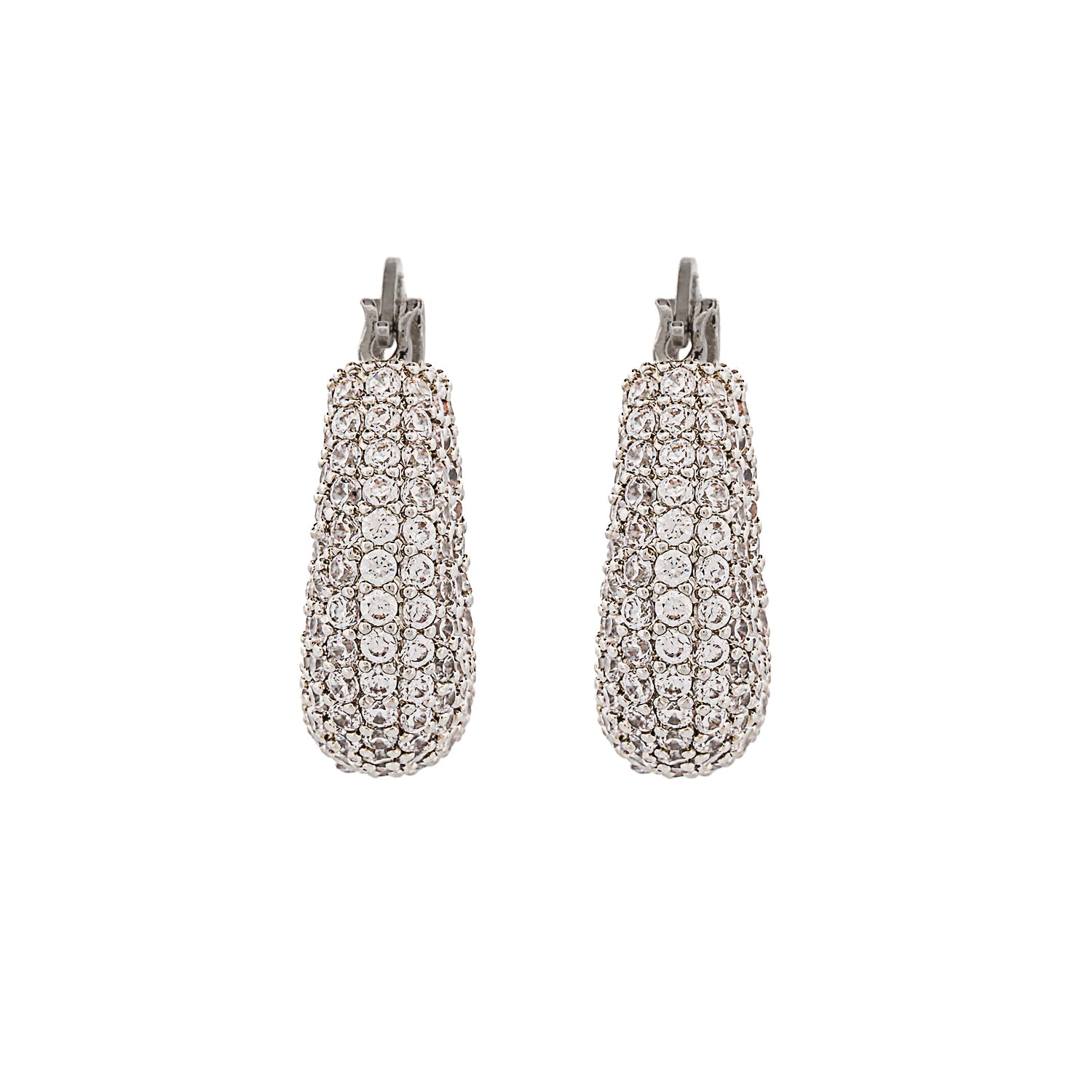 Pave Diamond Anunnaki Earrings
Whether you wear them to enhance a special outfit or as a daily reminder of your own inner radiance, the Pave Diamond Anunnaki Earrings are an embodiment of celestial beauty and timeless sophistication. They are more than just jewelry; they are an expression of your unique taste and appreciation for the finer things in life.
The pave diamonds, meticulously arranged in a stunning pattern, capture and reflect light in a mesmerizing dance of sparkle and brilliance. The word "Anunnaki" harks back to ancient Sumerian mythology, where it referred to a group of deities who were considered the divine beings responsible for creating and shaping humanity. In this context, the earrings evoke a sense of otherworldly beauty and power.
Details;
18K White Gold plated on brass
Cz Diamonds 
Handmade in USA
Every Ebru Jewelry purchase will arrive wrapped in a gift box
Share