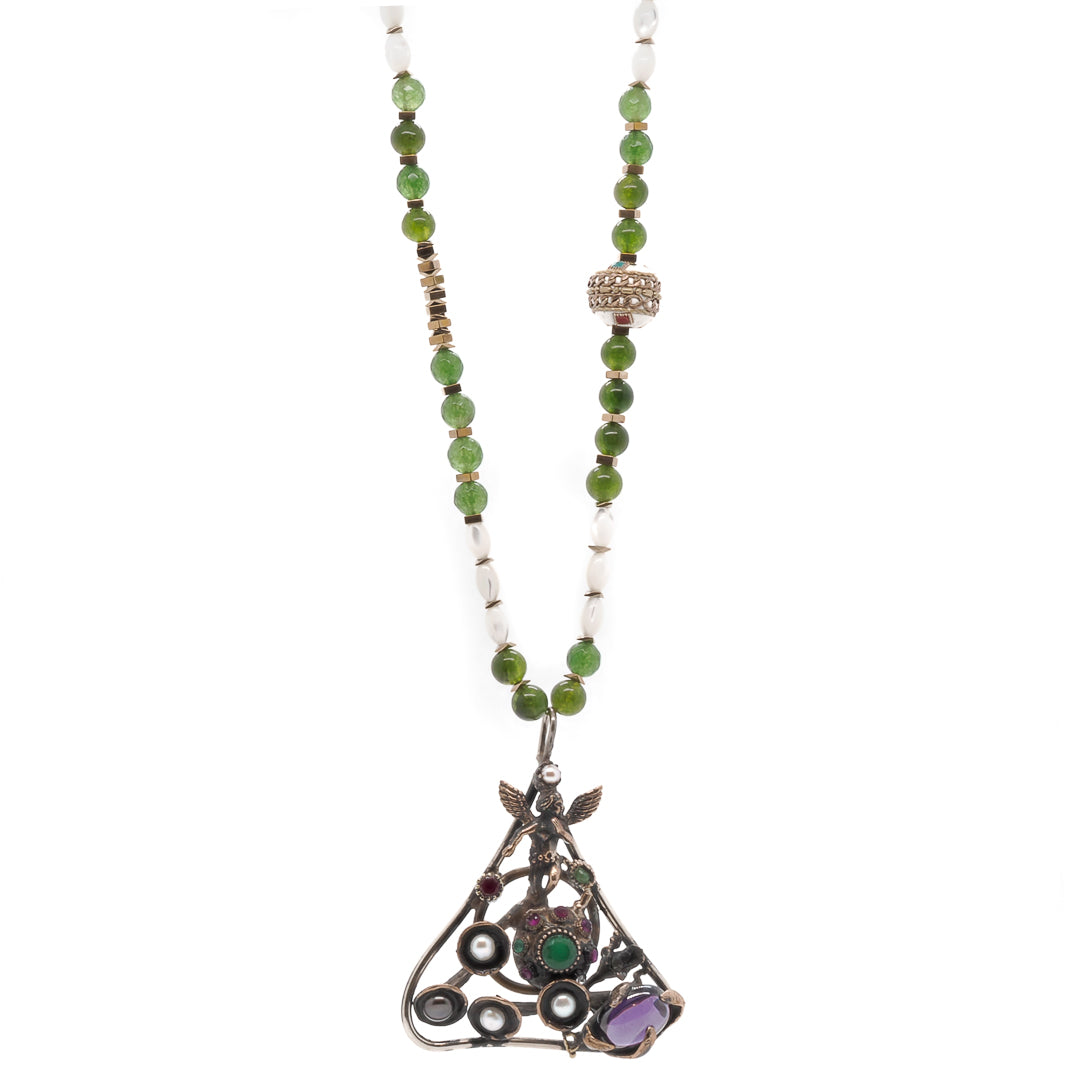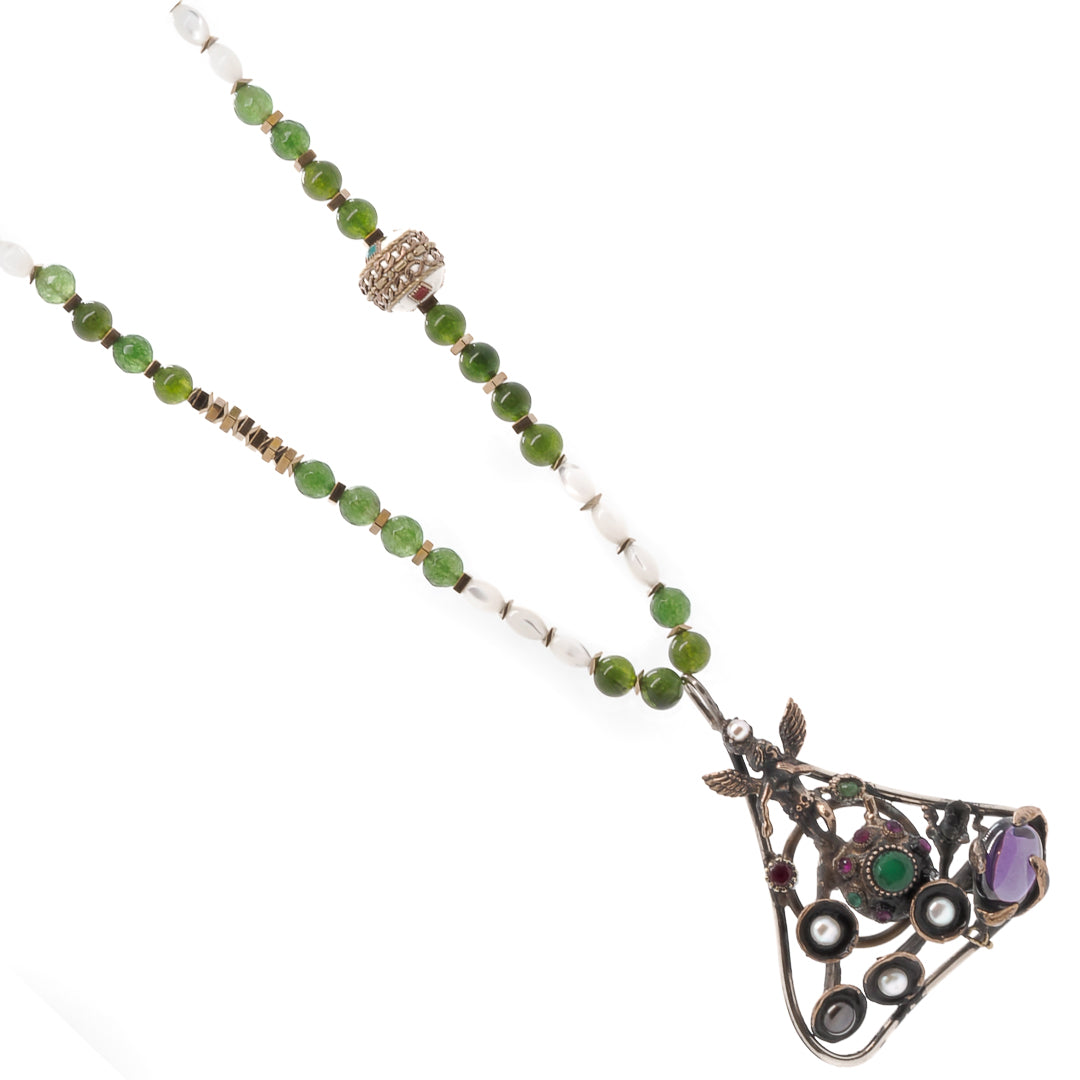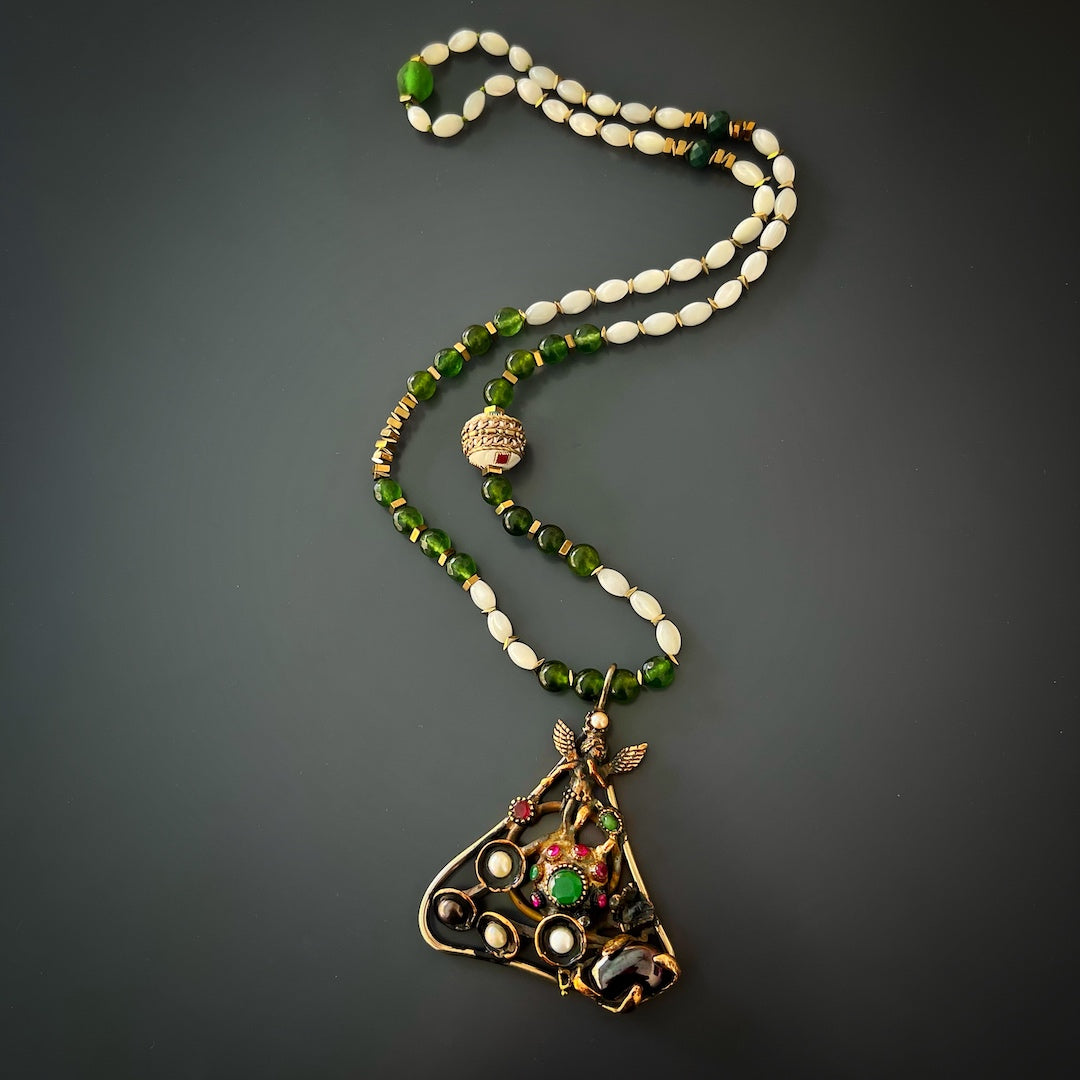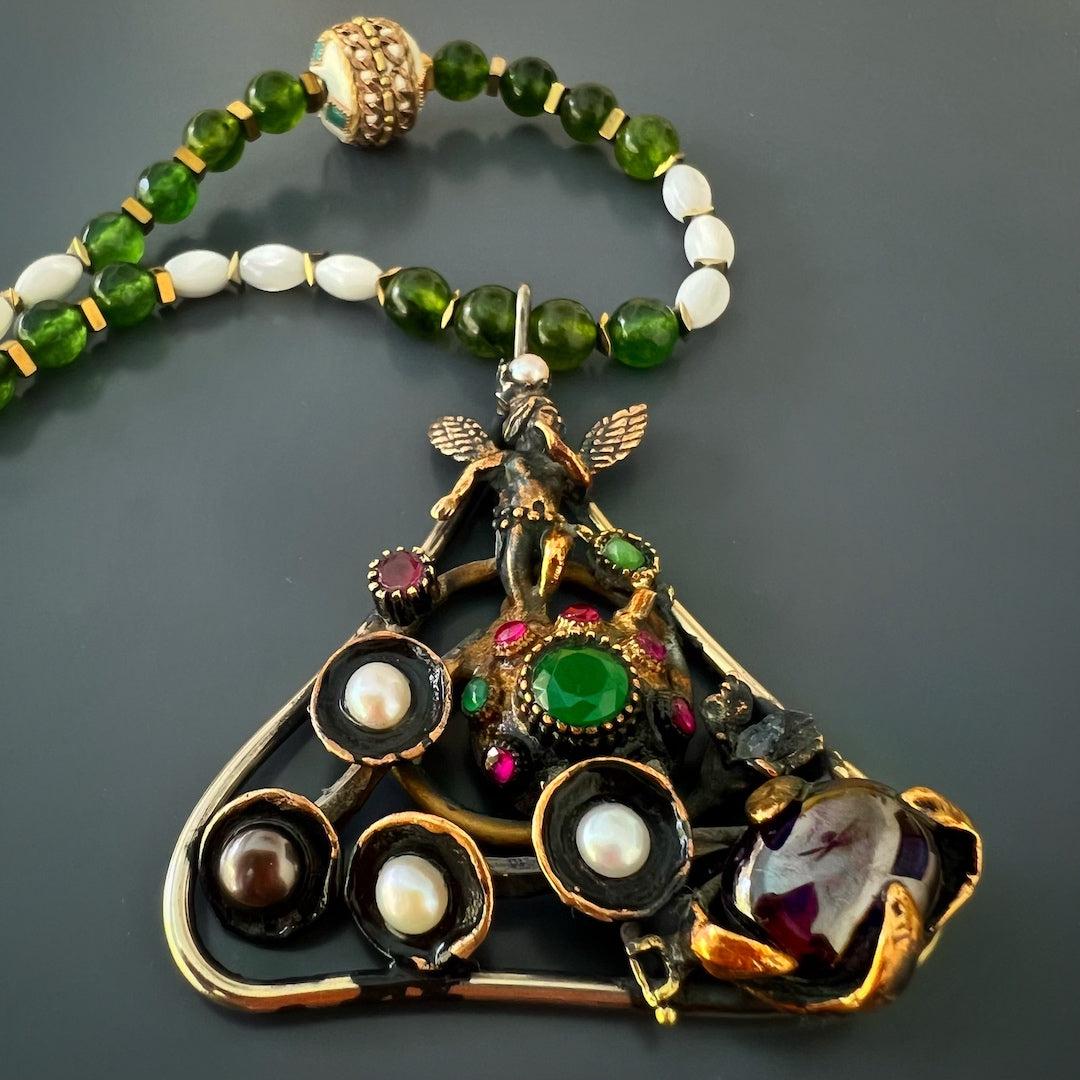 One Of A Kind Vintage Style Gemstone Angel Necklace
One Of a Kind Vintage Style Gemstone Angel Necklace is a gorgeous one of a kind handmade necklace designed to bring love and light in your life. I combined green jade and iridescent Mother-of-Pearl beads with natural amethyst, pearl, jade and ruby stones angel pendant to make this beautiful piece that will perfectly express your feminine energy. Your guardian angel is always with you so this unique necklace has the perfect combination of positive vibes.
Jade is a gentle and uplifting stone that's perfect for those who want to see the beauty around them and need a bit of cheering up. This stone resonates well with all energy centers of the body and brings inner harmony and much needed comfort.
I personally hand craft each piece, making them one of a kind and meaningful...Each piece is unique like we all are..
Details;
Mother-of-Pearl stone beads
Green Jade stone beads
Handmade Large Nepal bead
Gold color hematite stone spacers
Large triangle Amethyst,Pearl,Jade. and Ruby stone pendant with Angel engraving bronze frame
Necklace length 34"
2 1/2" pendant
Handmade in USA
Every Ebru Jewelry purchase will arrive wrapped in a gift box
Share