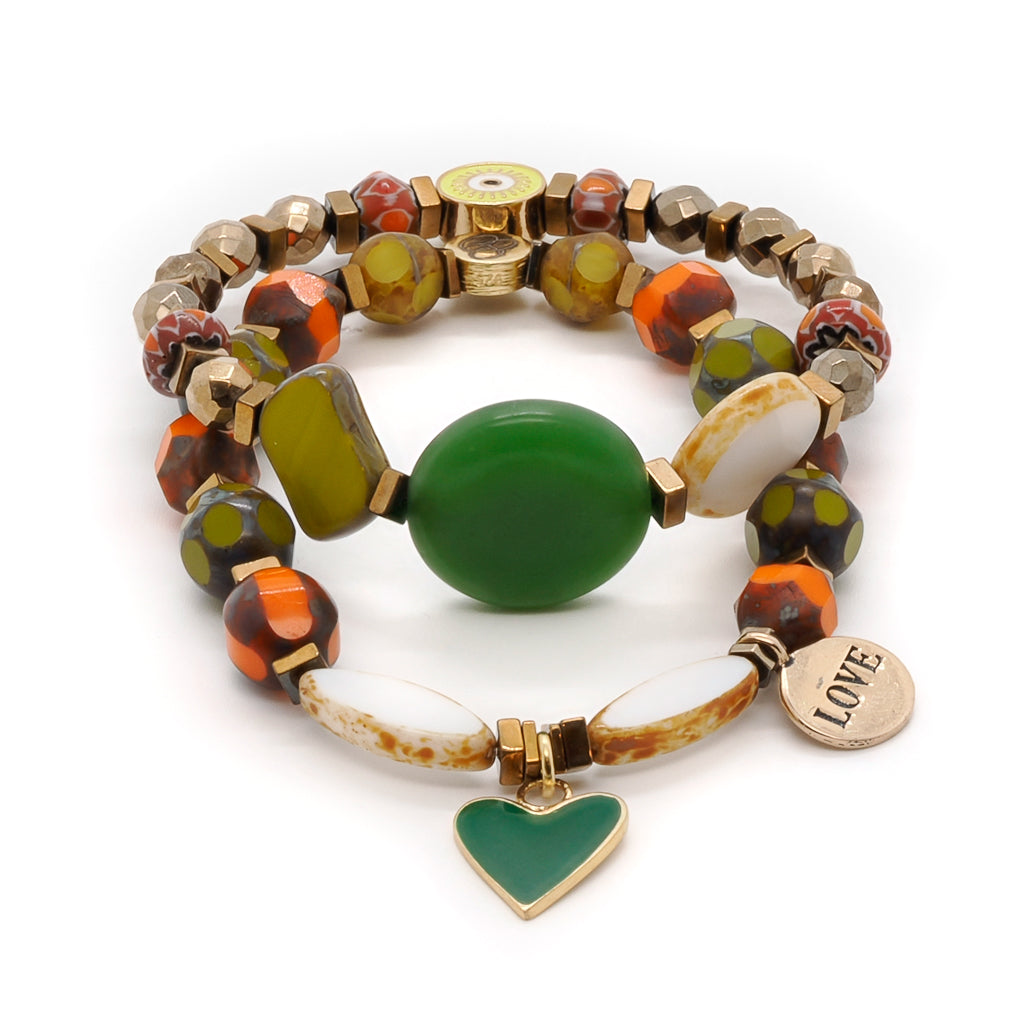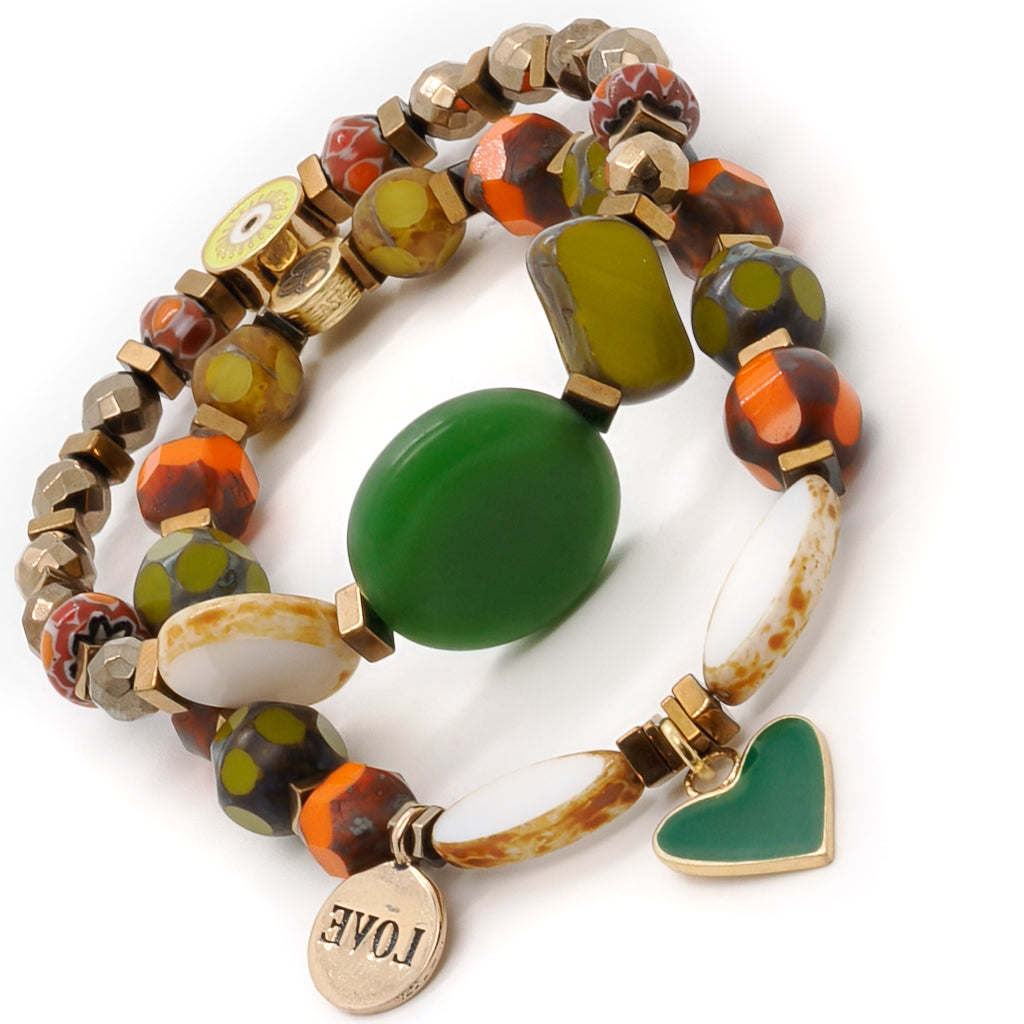 Love African Bracelet Set
The Love African Bracelet Set, a vibrant and captivating collection inspired by the rich colors. This handmade bracelet set is a celebration of love, unity, and style, featuring a variety of unique beads and charms that reflect the beauty of the continent.
Adding symbolic meaning to the set are two captivating charms. The first charm is an 18k Gold plated Evil eye bead with green enamel. The evil eye symbol has been revered in many cultures as a talisman for protection against negative energy and ill intentions. The vibrant green enamel adds a pop of color and amplifies the charm's significance.
The second charm is an 18k Gold plated Heart charm with green enamel. To complete the set, a Bronze Love charm is included. This charm serves as a reminder of the powerful force of love and its ability to bring people together. It adds a sentimental touch and acts as a focal point that highlights the theme of love within the bracelet set.
Wear it as a standalone piece or stack it with other bracelets to create a unique and eye-catching look. Whether as a personal accessory or a meaningful gift, this bracelet set embodies the spirit of love and cultural appreciation.
I personally hand craft each piece, making them one of a kind and meaningful...Each piece is unique like we all are..
Details;
Geometric shaped colorful African beads

8mm Orange and Green color African beads
Gold color hematite stone beads
18k Gold plated Evil eye bead with green enamel
18k Gold plated Heart charm with green enamel
Bronze Love charm
Bracelet size 6.5" on stretchy high quality jewelry cord. Contact me if you need any adjustments
Handmade in USA
Every Ebru Jewelry purchase will arrive wrapped in a gift box
Share