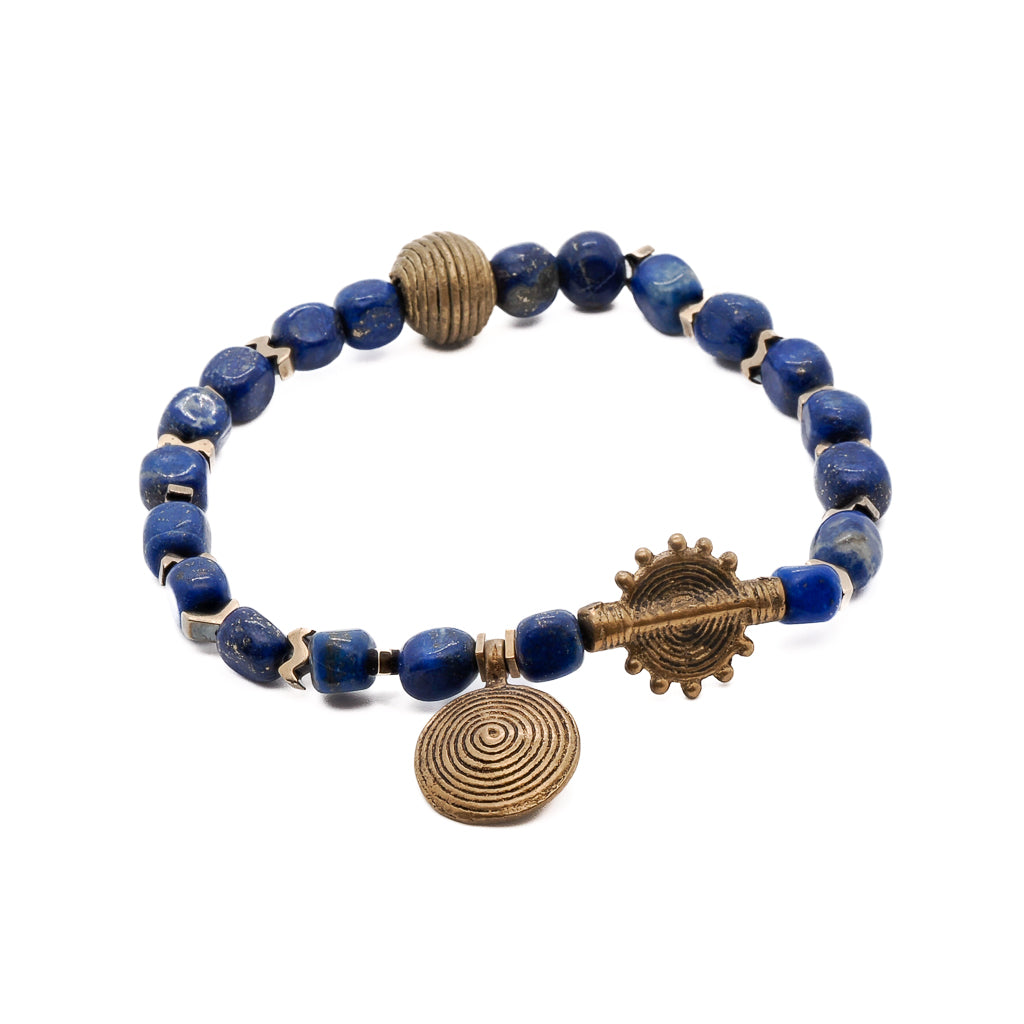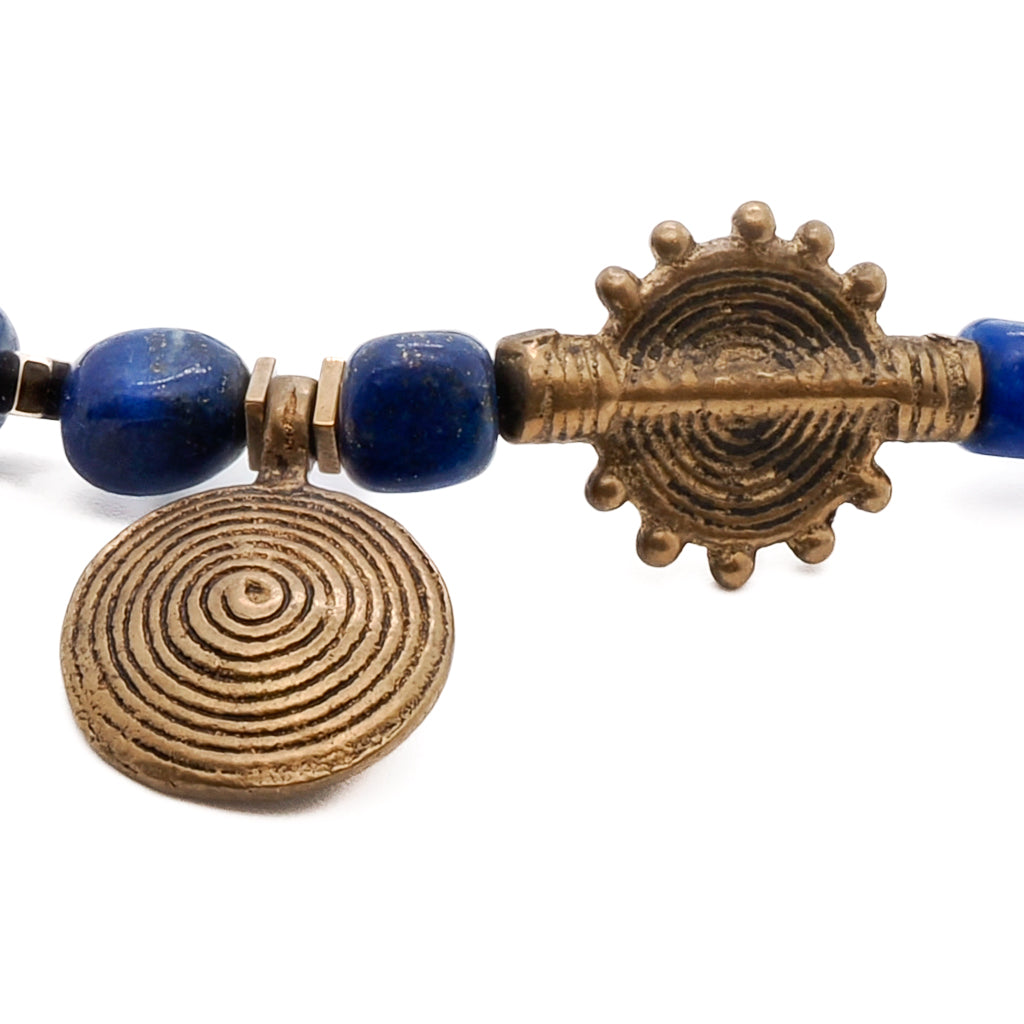 Lapis Lazuli Nepal Anklet
The Lapis Lazuli Nepal Anklet is stylish with lots of good energy. The centerpiece of this handmade anklet is the captivating spiral charm. Spirals are ancient symbols representing growth, transformation, and infinite energy.
This anklet is meticulously handcrafted using 8mm lapis lazuli beads, gold color zigzag hematite stone spacers, a Nepal brass bead, and a captivating spiral charm, creating a truly mesmerizing design.
Lapis lazuli is a gemstone that has been highly regarded for centuries, symbolizing wisdom, truth, and inner peace. Each bead is carefully selected for its rich color and unique patterns, making this anklet a true work of art.
This unique anklet is a perfect gift for someone who appreciates the beauty of gemstones, cultural craftsmanship, and spiritual symbolism. 
I personally hand craft each piece, making them one of a kind and meaningful...Each piece is unique like we all are..
Details;
8mm lapis lazuli beads
Gold color zigzag hematite stone spacers
Nepal brass bead and charms
Anklet size 9.5" on stretchy jewelry cord. Contact me if you need adjustments
Handmade in USA
Every Ebru Jewelry purchase will arrive wrapped in a gift box
Share