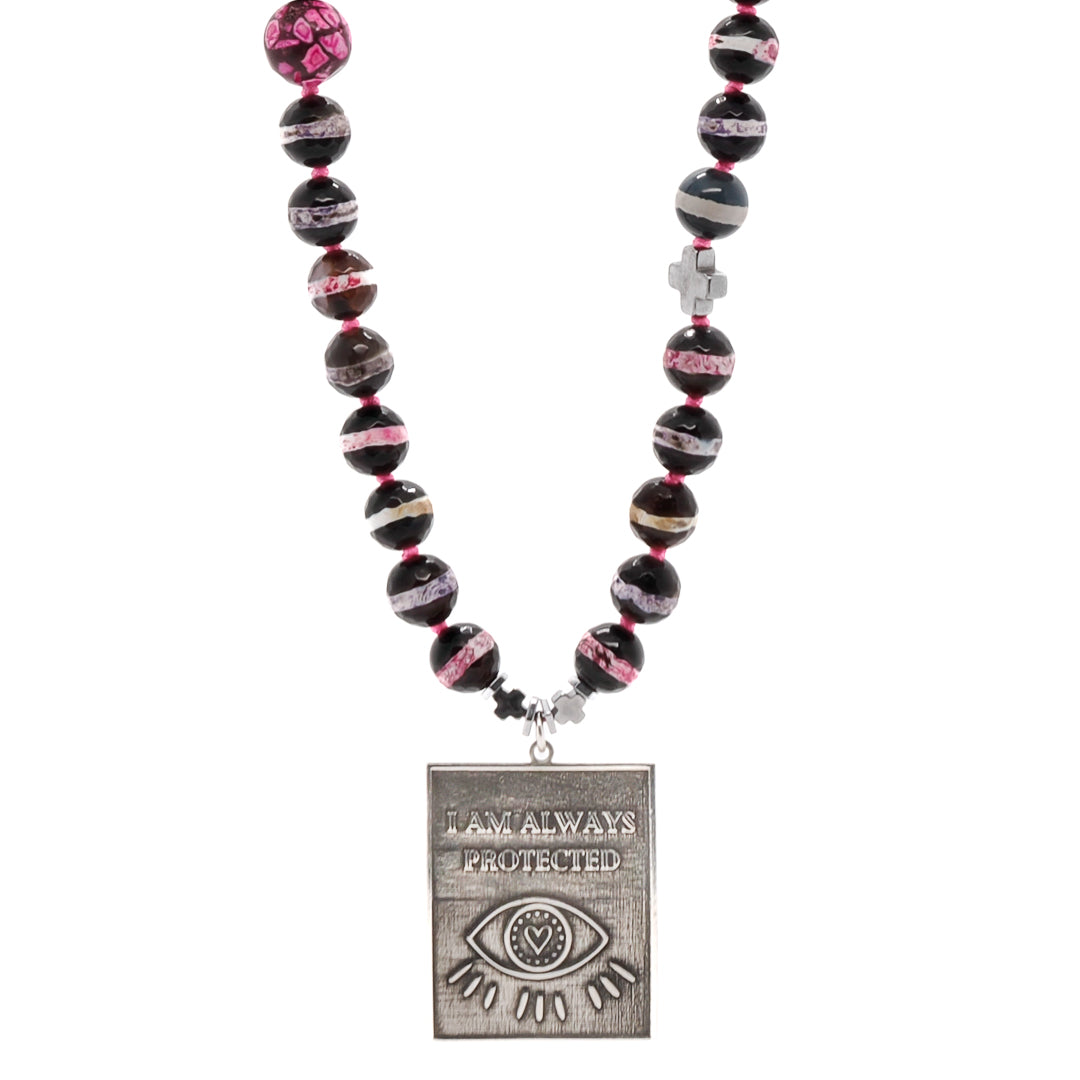 I AM ALWAYS PROTECTED NECKLACE
I Am Always Protected Necklace is the perfect handmade piece to wear if you want to invite a lifetime of fortune. Featuring an evil eye, and the messages this necklace is full of symbols to protect you and bring you good luck. The simple design and colors lets you wear this amazingly powerful piece anywhere you want and never take it off.
The Evil Eye is a prominent symbol in many cultures, and is highly protective. Evil Eye is also called nazar. Evil Eye reflect ill intent and jealousy from the 'evil eye' back to the person thinking of it, hence protecting the wearer.
I personally hand craft each piece, making them one of a kind and meaningful...Each piece is unique like we all are..
Details;
8mm Nepal Agate stone beads
Silver color hematite stone spacers
Silver color plus shape hematite stone beads
10 mm Colorful jasper beads
Blue color large African bead
Handmade Nepal silver flat bead Lapis Lazuli inlay
925 Sterling silver Evil Eye pendant
Necklace length 30'' with 1.2'' pendant
Handmade in USA
Every Ebru Jewelry purchase will arrive wrapped in a gift box
Share