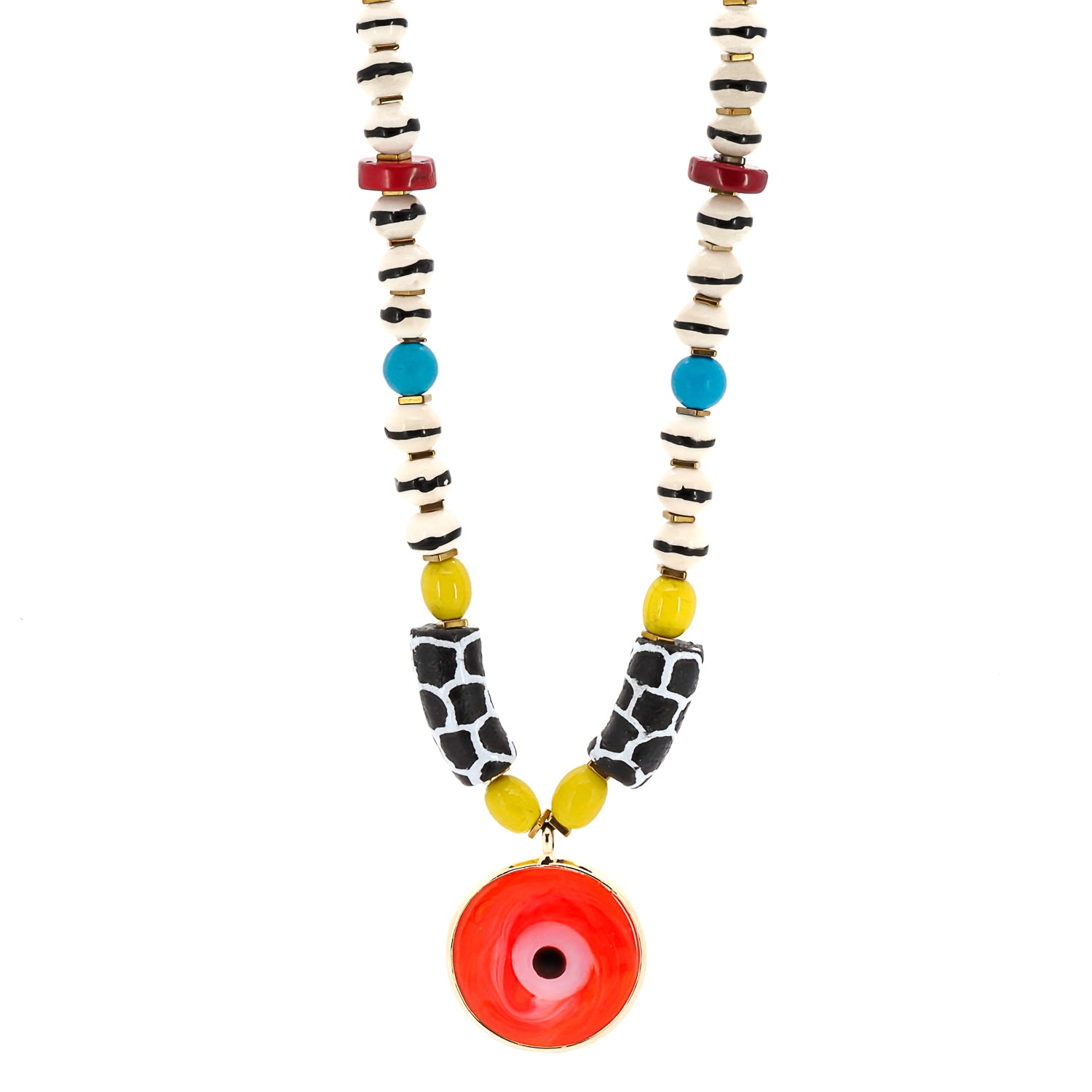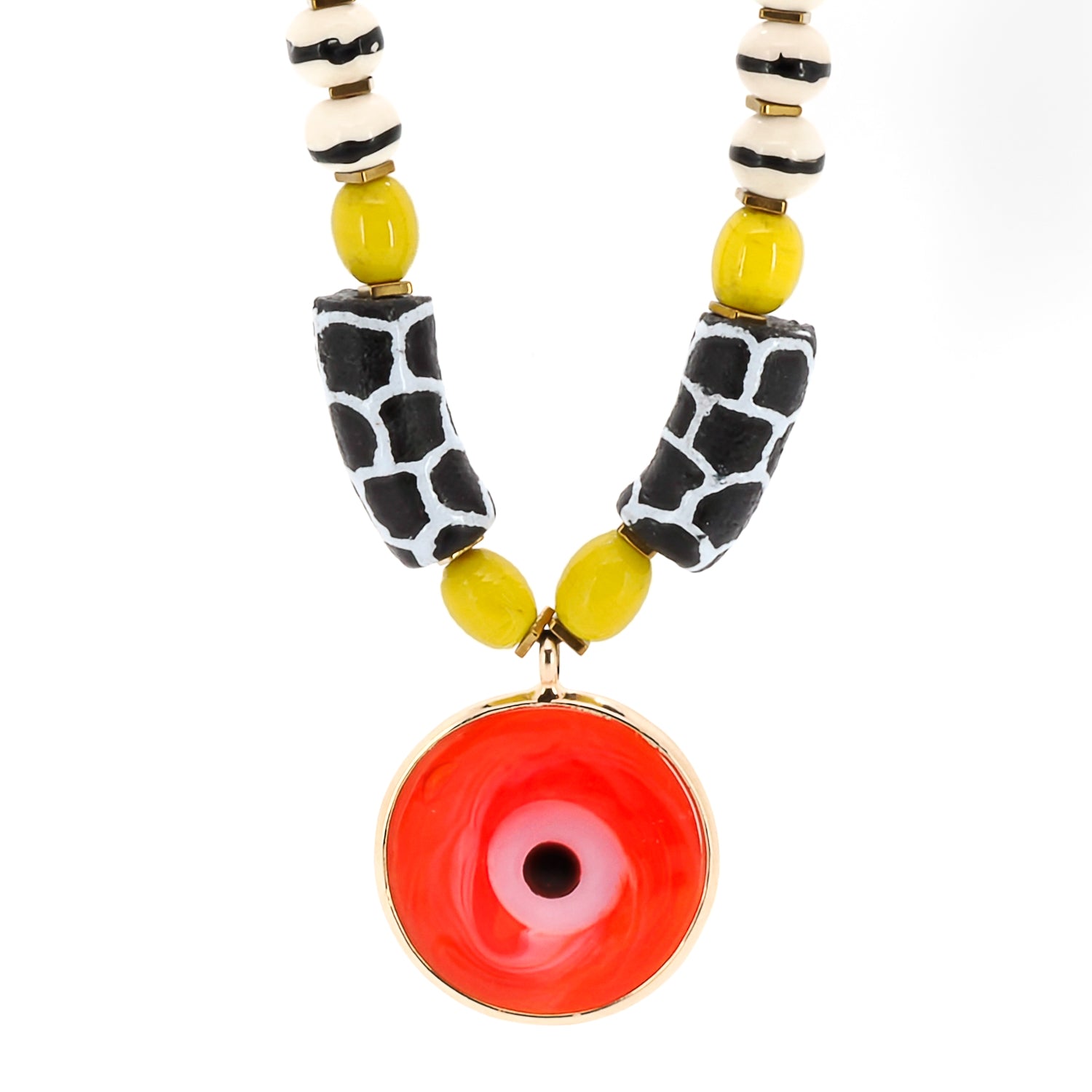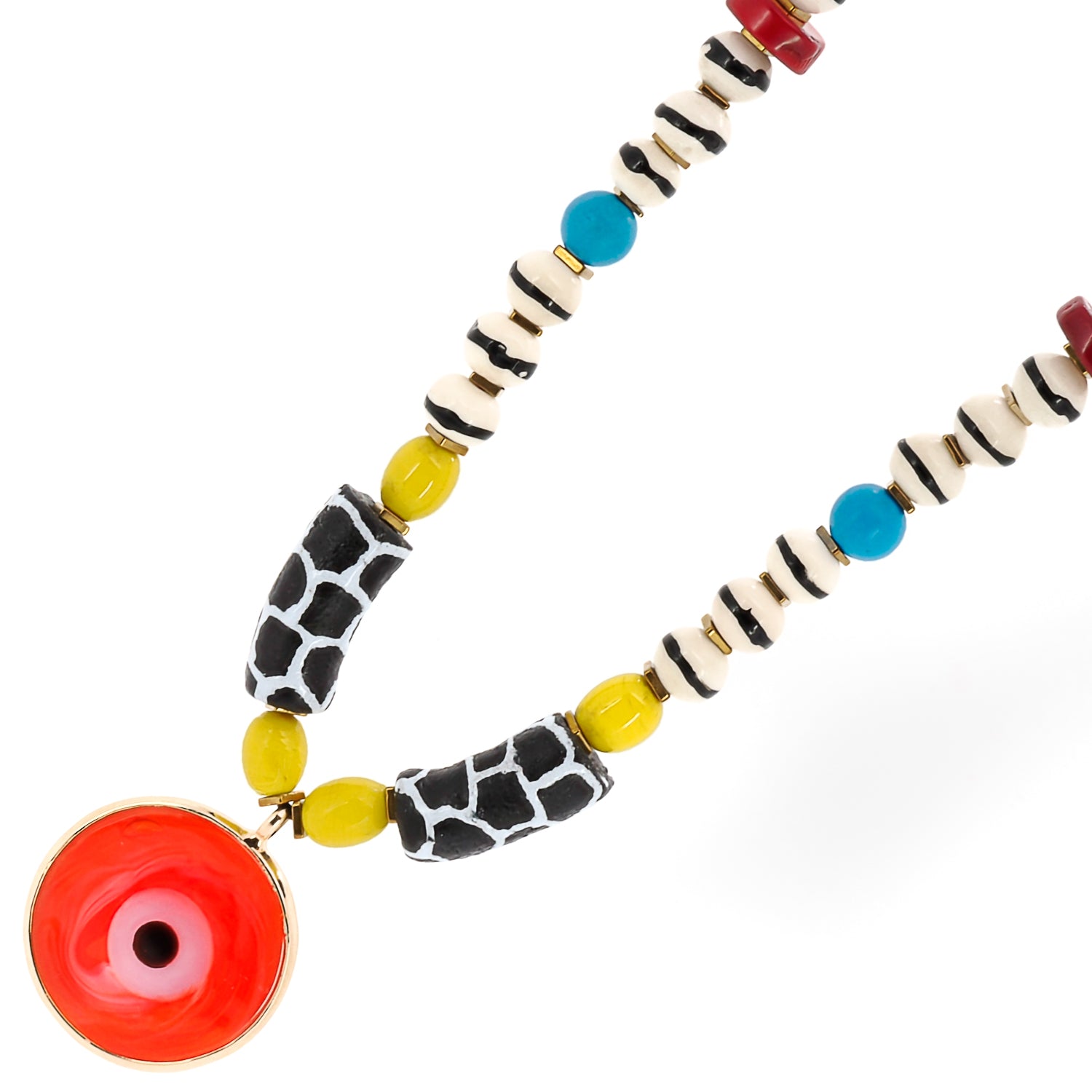 Happiness Evil Eye African Beaded Necklace
Happiness Evil Eye African Beaded Necklace is a celebration of joy, cultural diversity, and spiritual significance. With its Nepal yellow beads, handmade ceramic beads, coral stone and striking evil eye pendant, this handmade necklace is a powerful symbol of happiness, protection, and well-being. It is a piece that not only enhances your style but also uplifts your spirit and brings a sense of African-inspired beauty and positivity to your everyday life.
At the core of this unique necklace are Nepal yellow beads, which infuse the piece with a warm and sunny hue. These beads, known for their cheerful and lively nature, symbolize happiness and optimism.
The centerpiece of this necklace is a handmade 18K gold plated glass red evil eye pendant. The evil eye symbol is believed to ward off negative energy and bring good luck and protection to the wearer.
I personally hand craft each piece, making them one of a kind and meaningful...Each piece is unique like we all are..
Details;
Nepal yellow beads
Coral stone
Zebra Nepal beads
Large Ceramic black and white beads
18K gold plated glass evil eye pendant 
Pendant height 1'' width 1''
Necklace length 34" 
Handmade in USA
Every Ebru Jewelry purchase will arrive wrapped in a gift box
Share