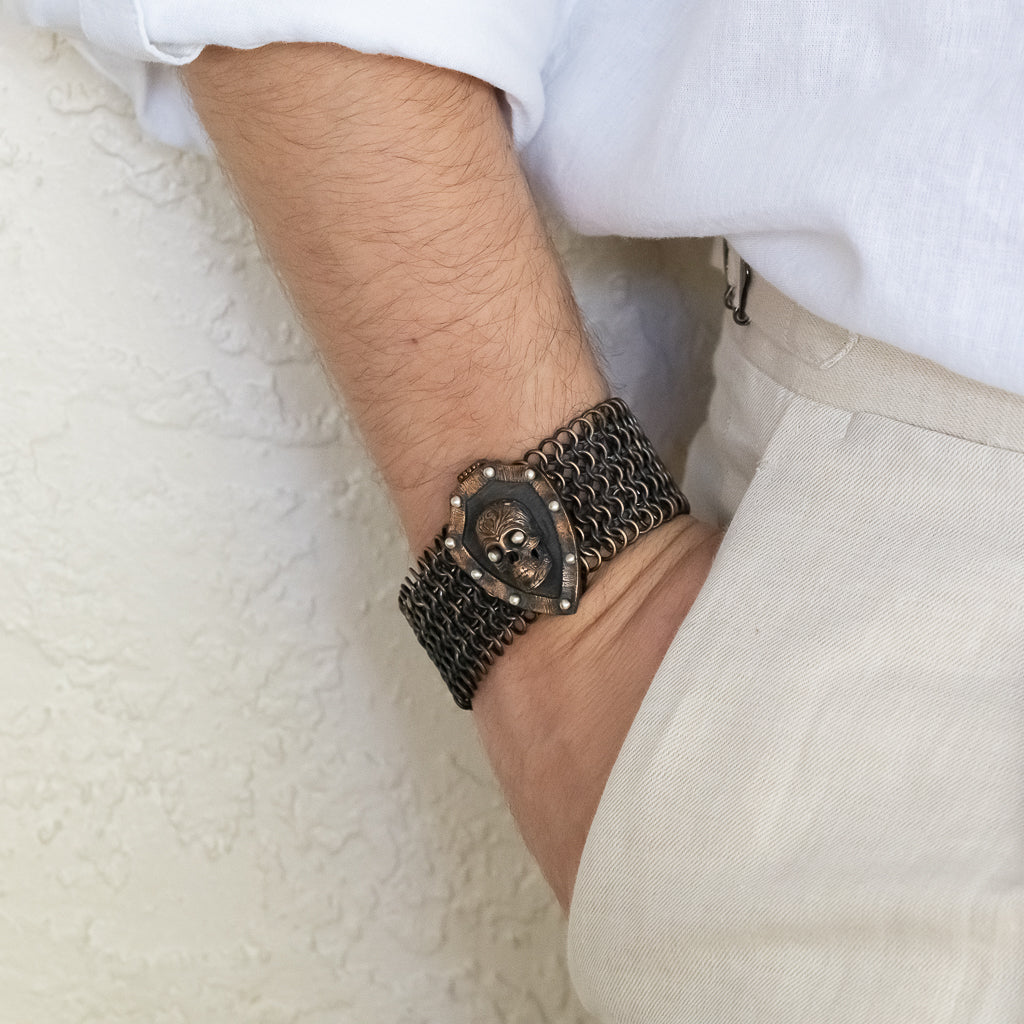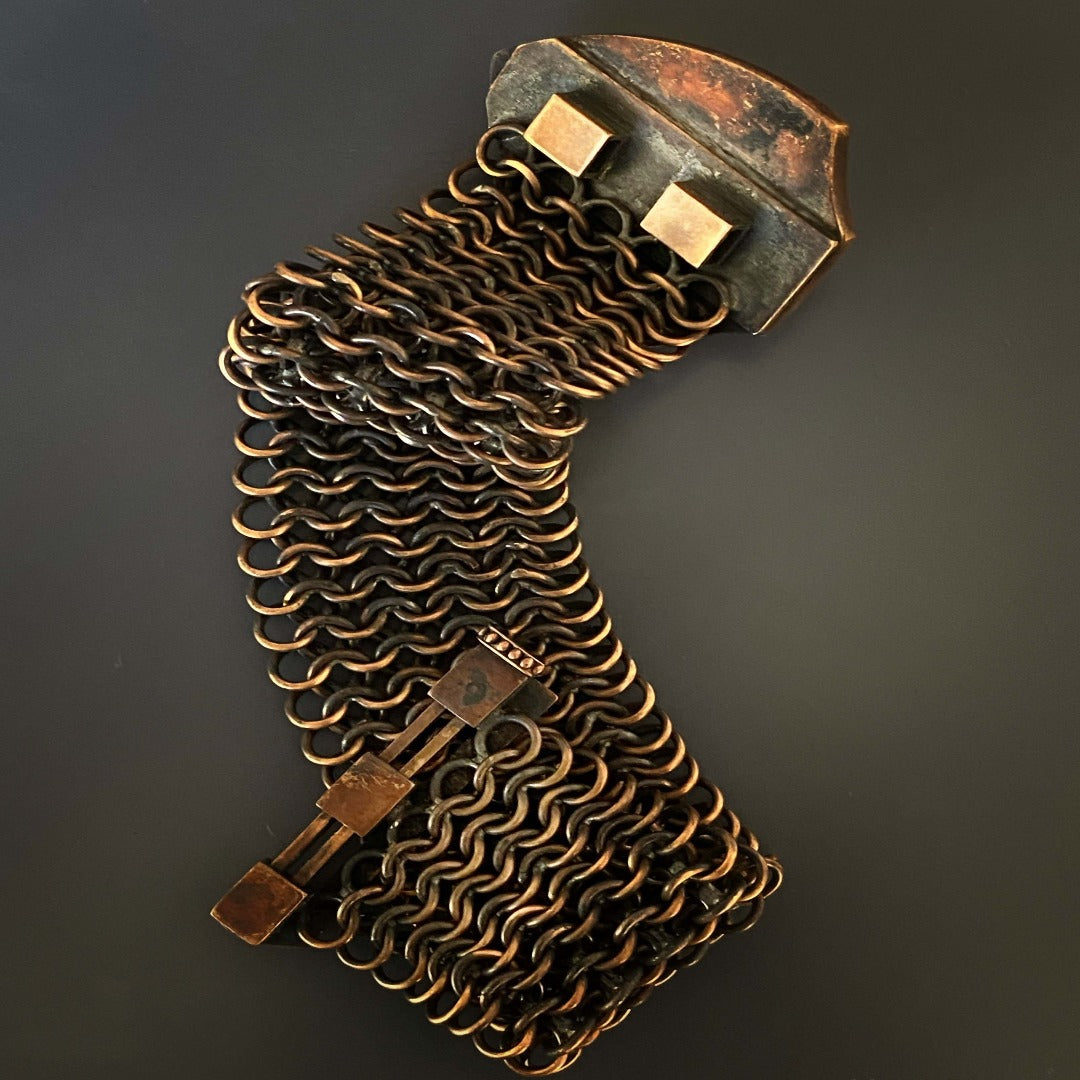 Handmade Brave Braided Skull Men Bracelet
Make a bold and daring statement with The Handmade Brave Skull Men Bracelet, a stylish and unique addition to any man's wardrobe. Handcrafted with meticulous attention to detail, this bracelet exudes a sense of edginess and individuality.

This handmade bracelet features a chain armor design, adding a touch of ruggedness and sophistication to your style. Each link is carefully crafted to create a strong and sturdy structure, symbolizing resilience and strength. The bronze material used in the bracelet enhances its bold and rustic appeal, making it a standout accessory.

At the center of the bracelet is a bold skull charm, adding a touch of attitude and rebelliousness. The skull has long been associated with concepts such as mortality, power, and individuality, making it a powerful symbol of self-expression. By wearing this bracelet, you showcase your unique personality and embrace your inner confidence.

I personally hand craft each piece, making them one of a kind and meaningful... Each piece is unique like we all are...

Details;
High quality braided Bronze 

Handmade Engraved Skull charm 
Bracelet size 7 1/2''
      Handmade in USA.
Every Ebru Jewelry purchase will arrive wrapped in a gift box
Share