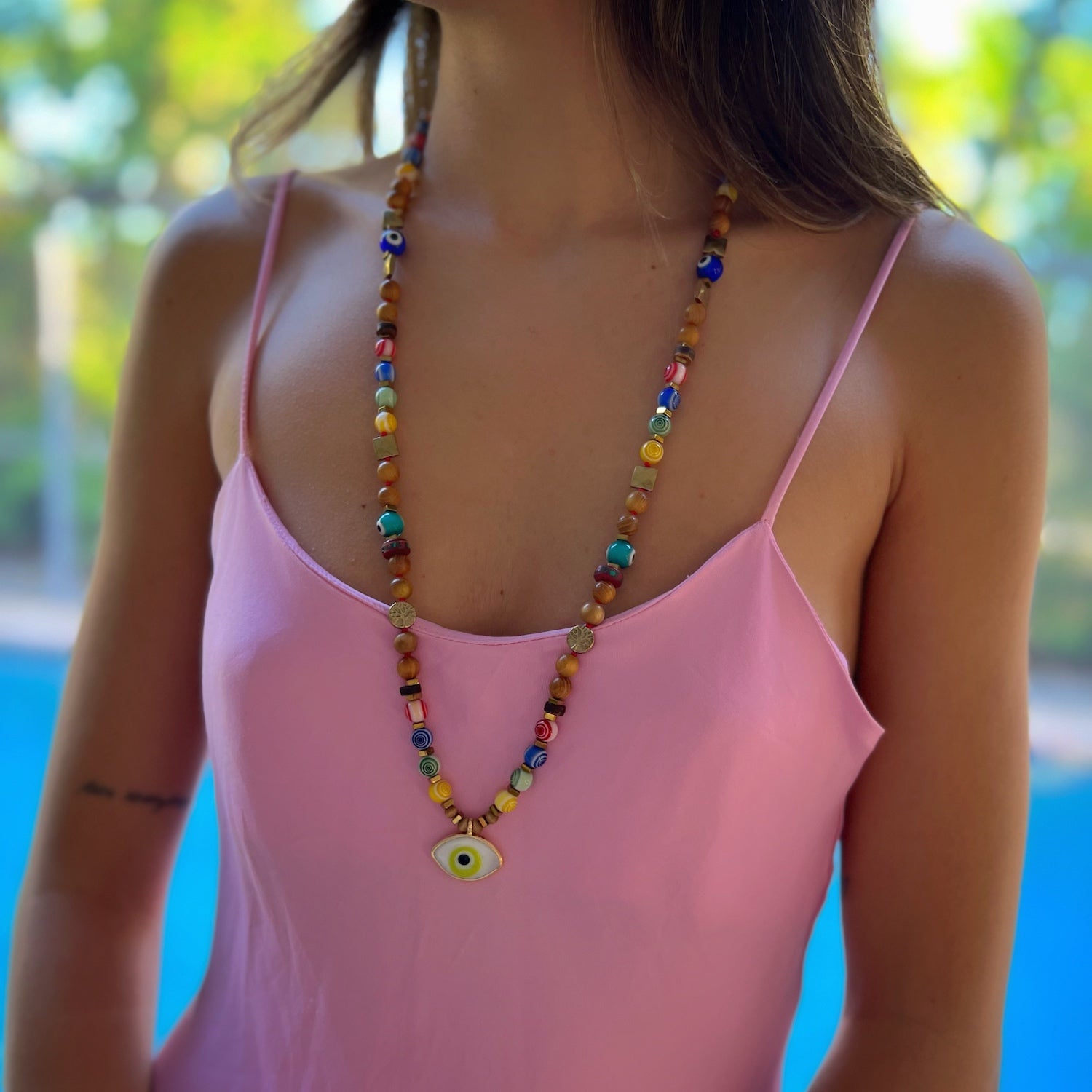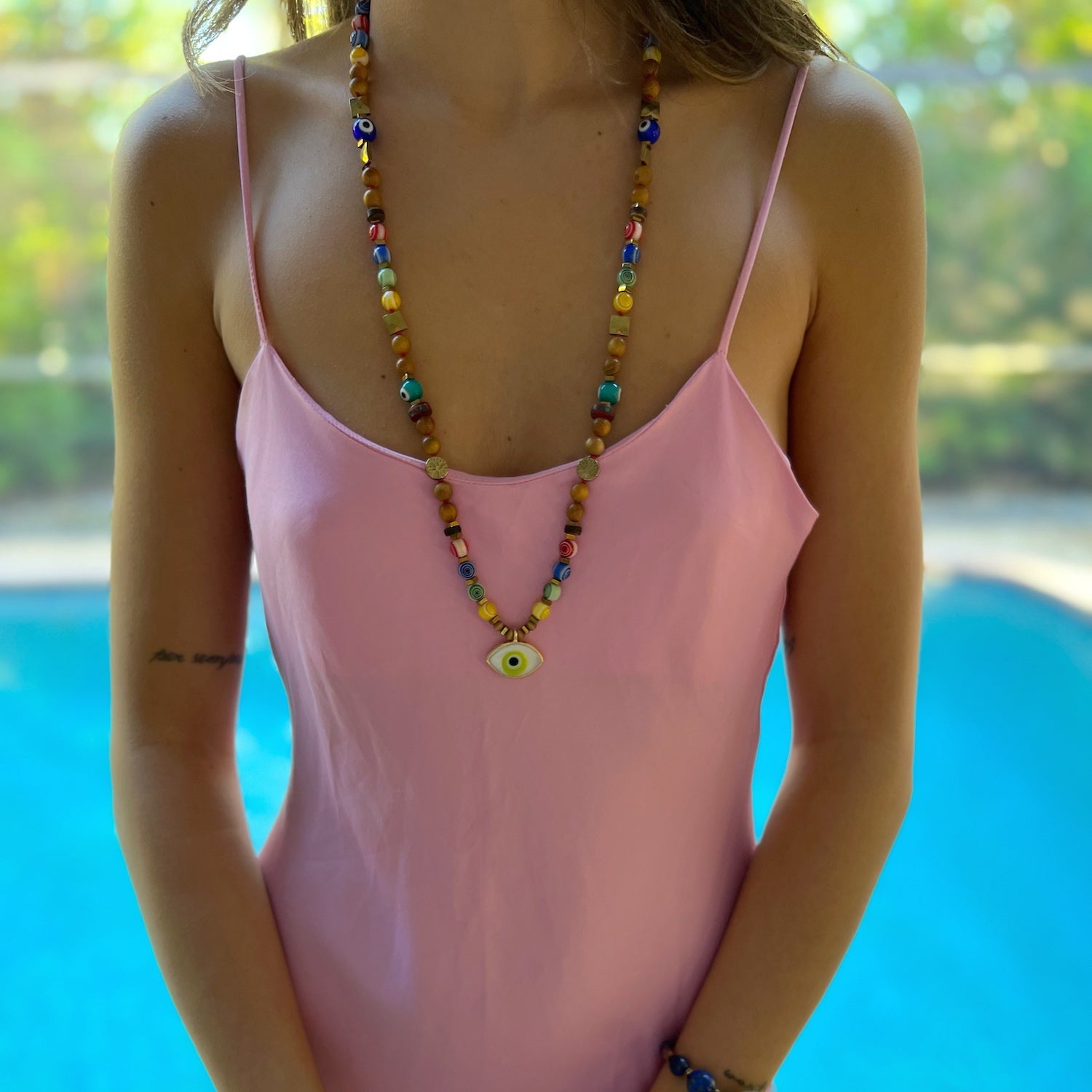 Green Eye Beaded Necklace
This Green Eye Beaded Necklace is a colorful and eye-catching piece of handmade jewelry that combines a variety of beads and charms. The necklace features a mix of blue, yellow, red, and green glass evil eye beads, which are believed to have protective powers and bring good luck to the wearer. The necklace is also adorned with Gold hematite stone beads, which add a touch of shine and sophistication. The gold hematite stone tree of life beads add a touch of natural beauty and symbolism, representing growth, strength, and connection. The handmade necklace is finished off with natural wood beads and an 18K Gold plated glass evil eye pendant, adding a touch of luxury and glamour.
This Green Eye Beaded Necklace is a unique and stylish accessory that is sure to catch the eye of anyone who sees it. Whether you're a fan of colorful jewelry or just looking for a piece with a bit of meaning and symbolism, this unique necklace is a great choice.
I personally hand craft each piece, making them one of a kind and meaningful...Each piece is unique like we all are..
Details;
Blue, yellow, red, green, color glass evil eye beads
Gold hematite stone beads
Gold hematite stone tree of life beads
Natural wood beads
18K Gold plated glass evil eye pendant
Necklace length 31''
Pendant height 0.6'' width 1''
Handmade in USA
Every Ebru Jewelry purchase will arrive wrapped in a gift box
Share