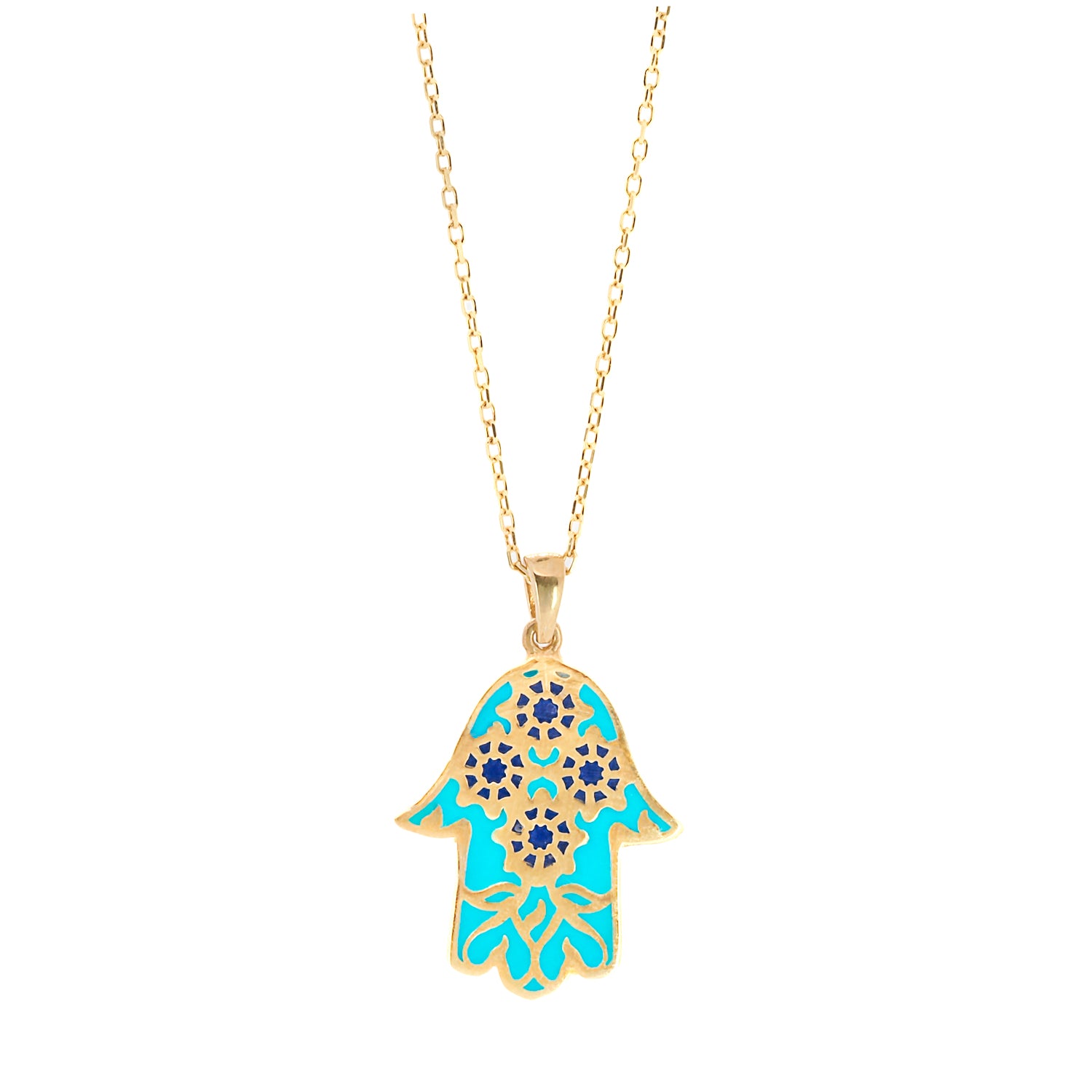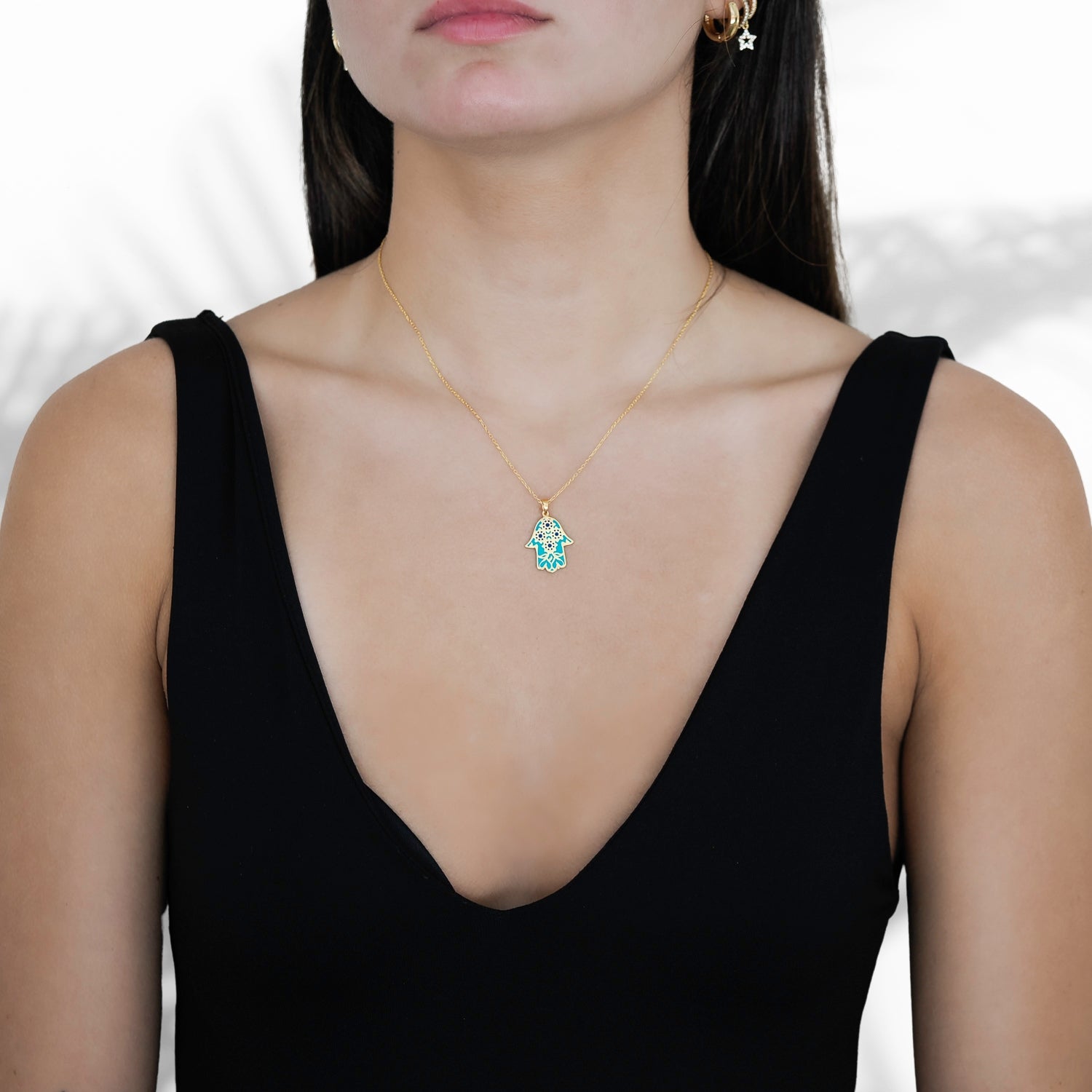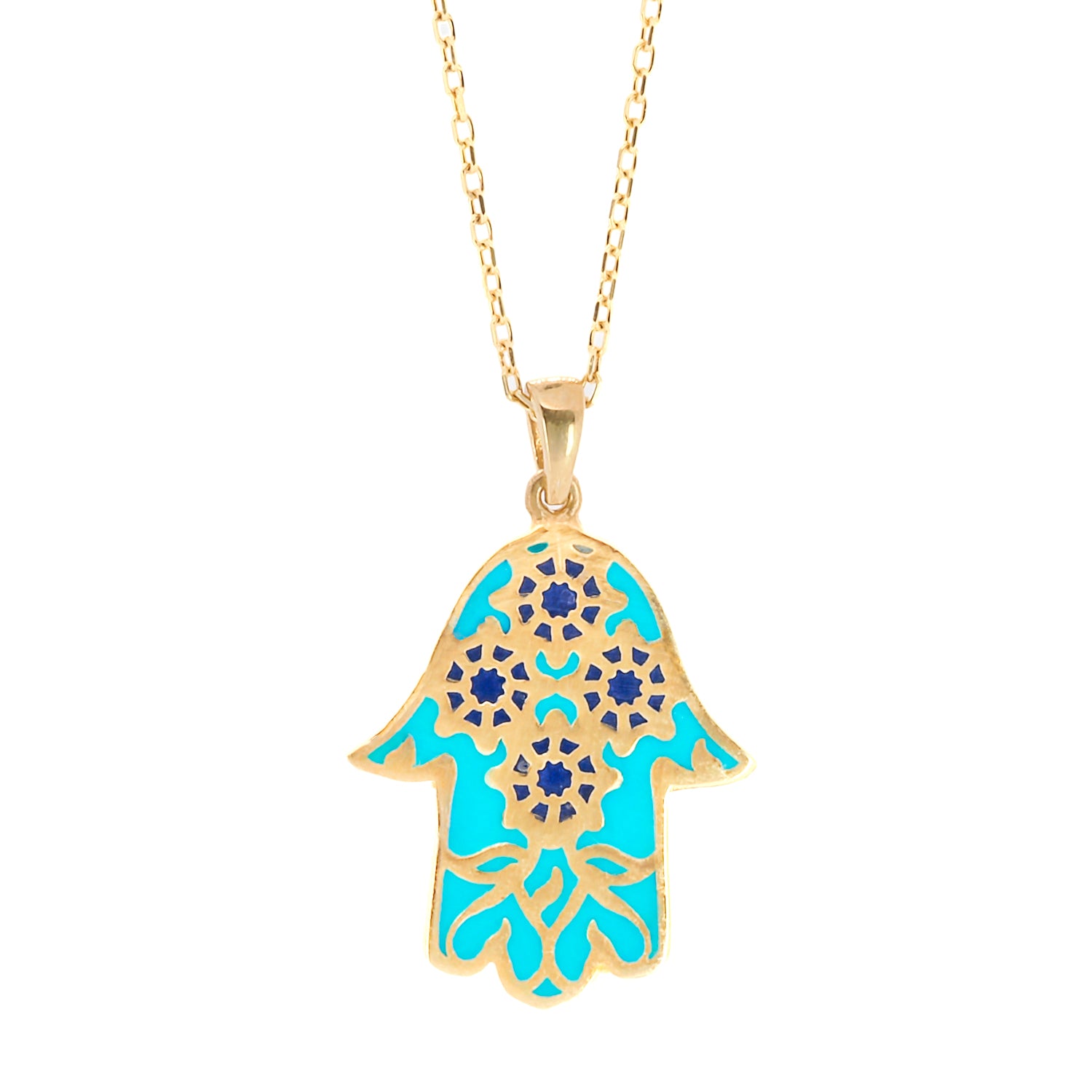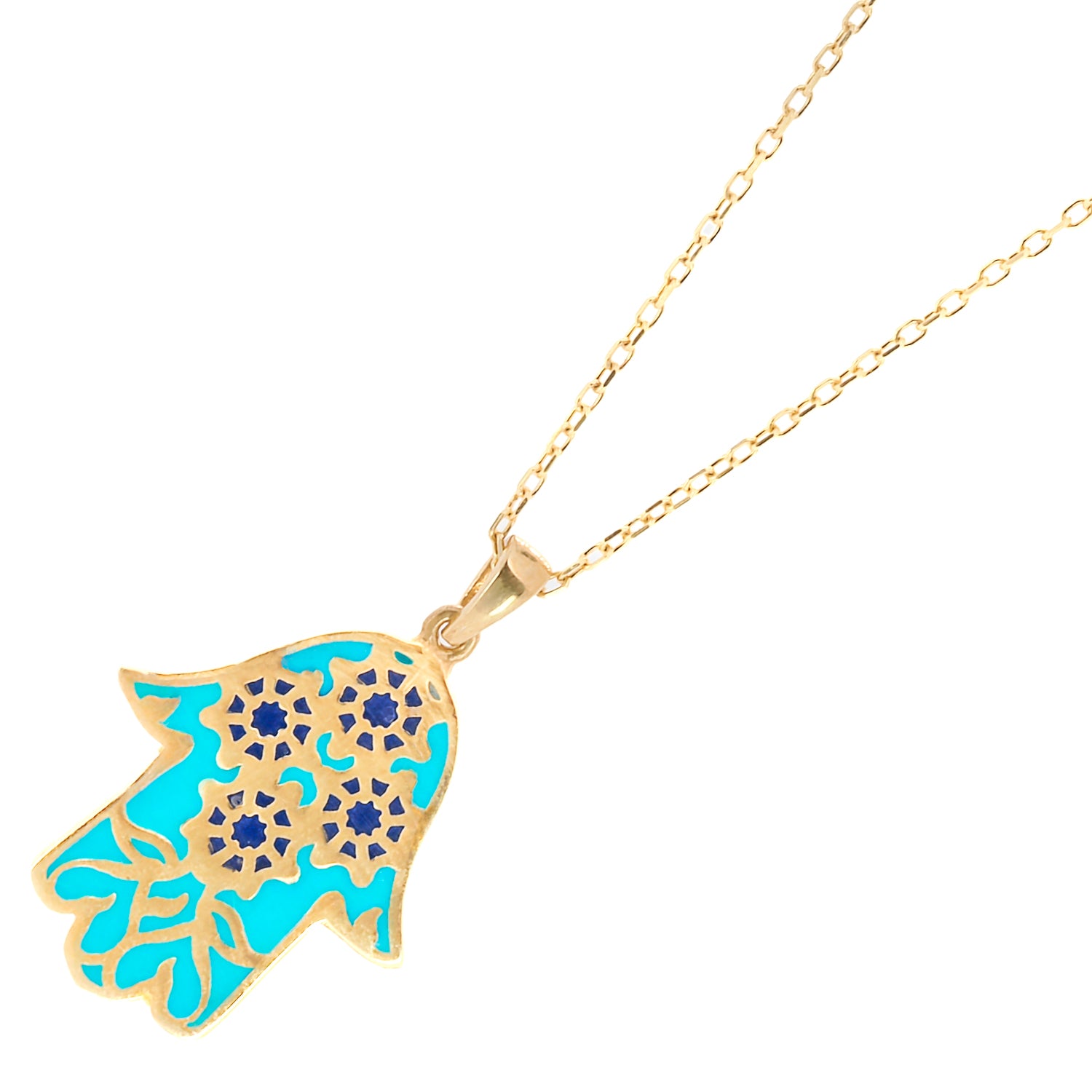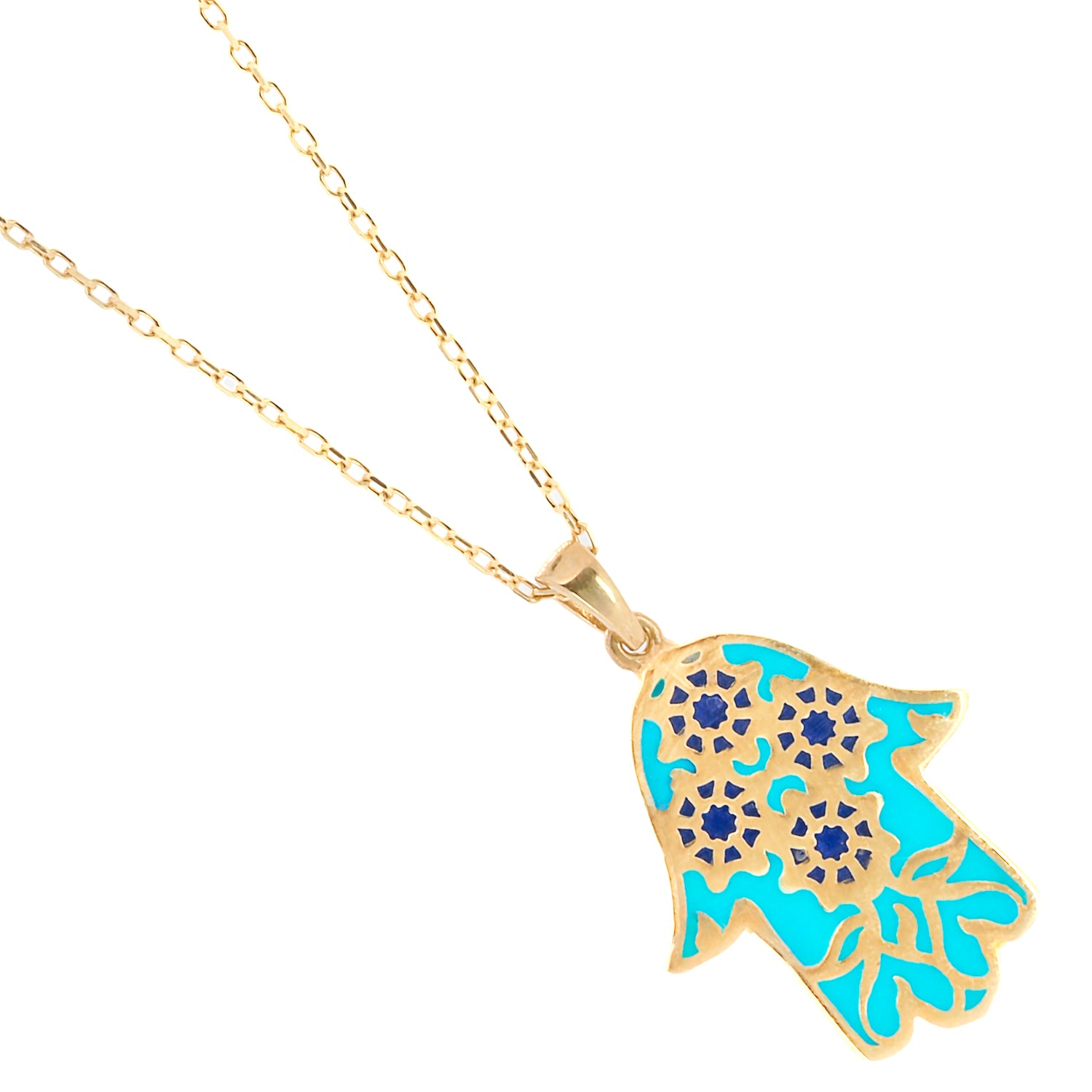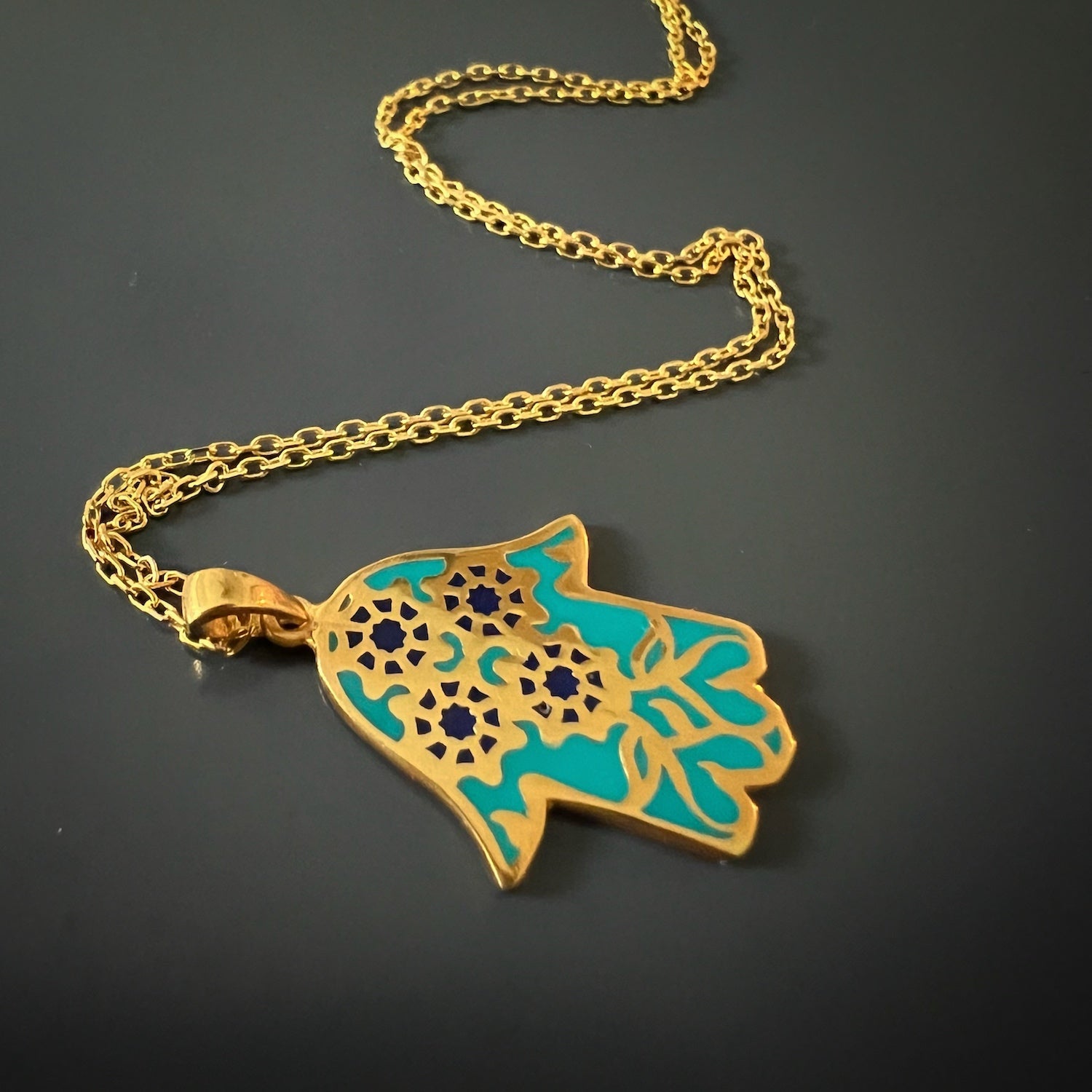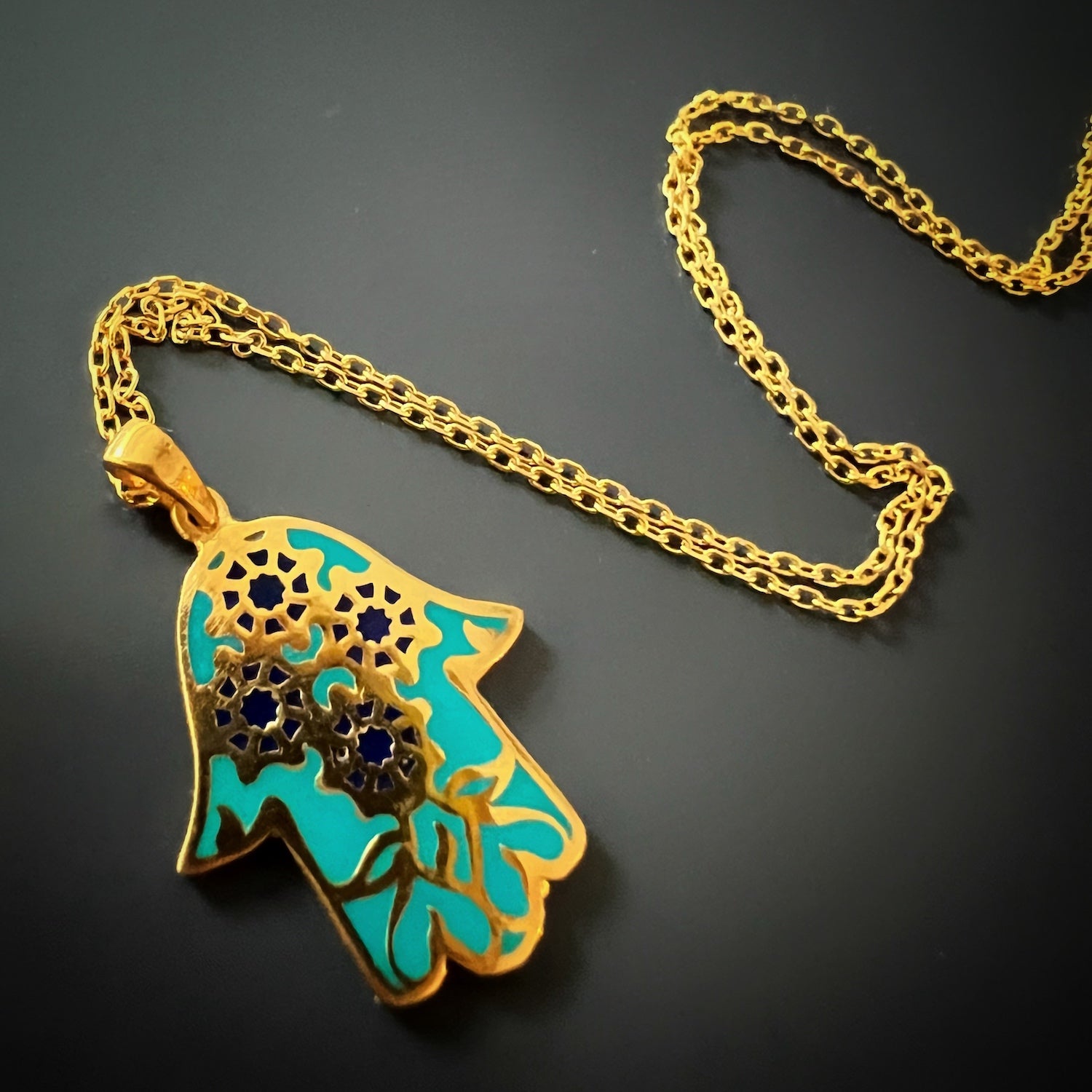 Good Vibes Enamel Hamsa Necklace Gold
The Good Vibes Enamel Hamsa Necklace Gold, a captivating piece of handmade jewelry that combines intricate design, spiritual symbolism, and positive energy. Crafted with utmost care, this necklace features a sterling silver chain, elegantly plated with 18k gold.The pendant is crafted with meticulous detail, adorned with gold plating and vibrant turquoise enamel.
The pendant is not only a symbol of protection but also carries the energy of "good vibes." Wearing this necklace becomes a personal statement, reflecting your commitment to spreading joy, love, and positivity wherever you go.

I personally hand craft each piece, making them one of a kind and meaningful...Each piece is unique like we all are...
Details;
925 Sterling silver on 18K gold plated
Turquoise enamel
Necklace length 15" and 3'' extender
Pendant height 1''
Pendant width 0.7''
Handmade in USA
Every Ebru Jewelry purchase will arrive wrapped in a gift box
Share