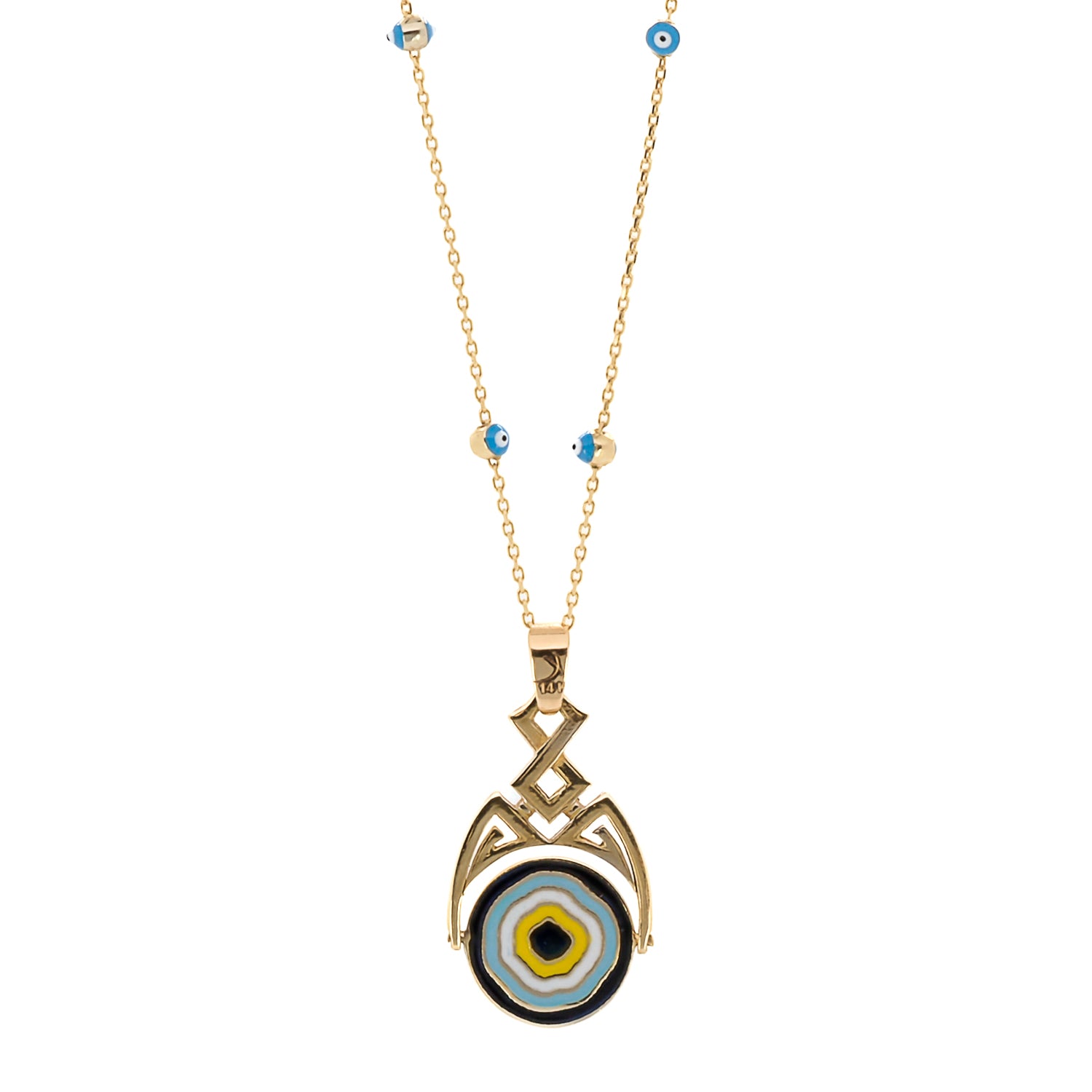 Gold And Diamond Lucky Evil Eye Necklace
The Gold And Diamond Lucky Evil Eye Necklace is a beautiful piece of jewelry that features a stunning 14k gold with blue and yellow enamel. The pendant is delicately adorned with sparkling diamonds, adding an extra layer of elegance and sophistication to the unique necklace. The pendant is designed to flip over, revealing a clover symbol on the back. The clover symbol is often associated with luck and good fortune, making this necklace a powerful talisman for those who wear it. It is a perfect accessory for anyone who values both style and symbolism.
The Evil Eye pendant symbolizes protection, good luck, and positive energy.
The gold chain is designed to complement the pendant's beauty, with a delicate and lightweight feel that sits comfortably on the wearer's neck. The chain is also adorned with blue enamel evil eye symbols, which complement the pendant, creating a cohesive look.

Details;
14K yellow gold App.4.3 gr. Diamonds and enamel pendant
14K Yellow gold (apr.1.99 gr.) enamel evil eye chain
Diamonds 0.05 cts.
Necklace length is 19'' 
Pendant height 1'' width 0.6''
Custom Orders are welcomed  if you contact us.
Handmade in USA
Every Ebru Jewelry purchase will arrive wrapped in a gift box
Share