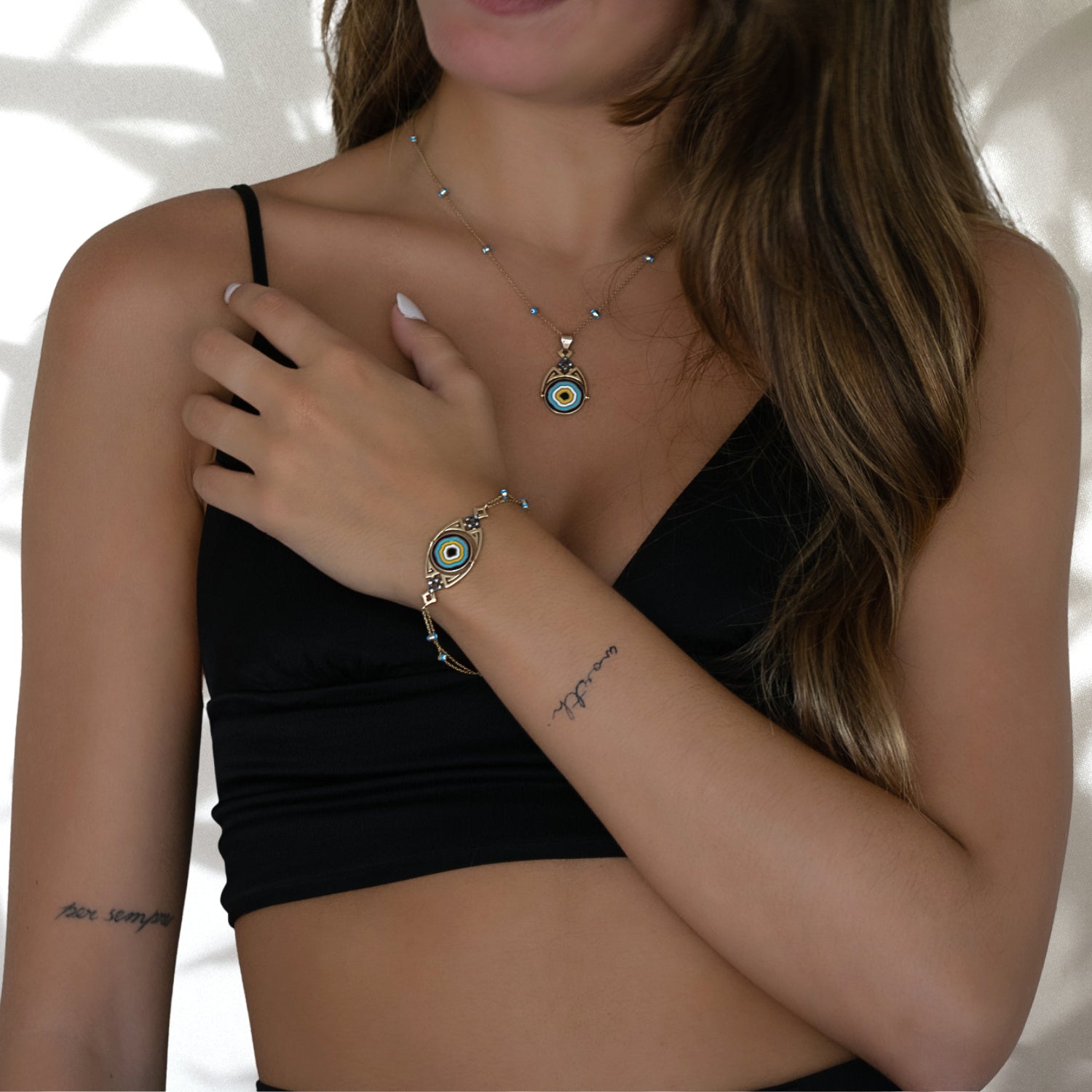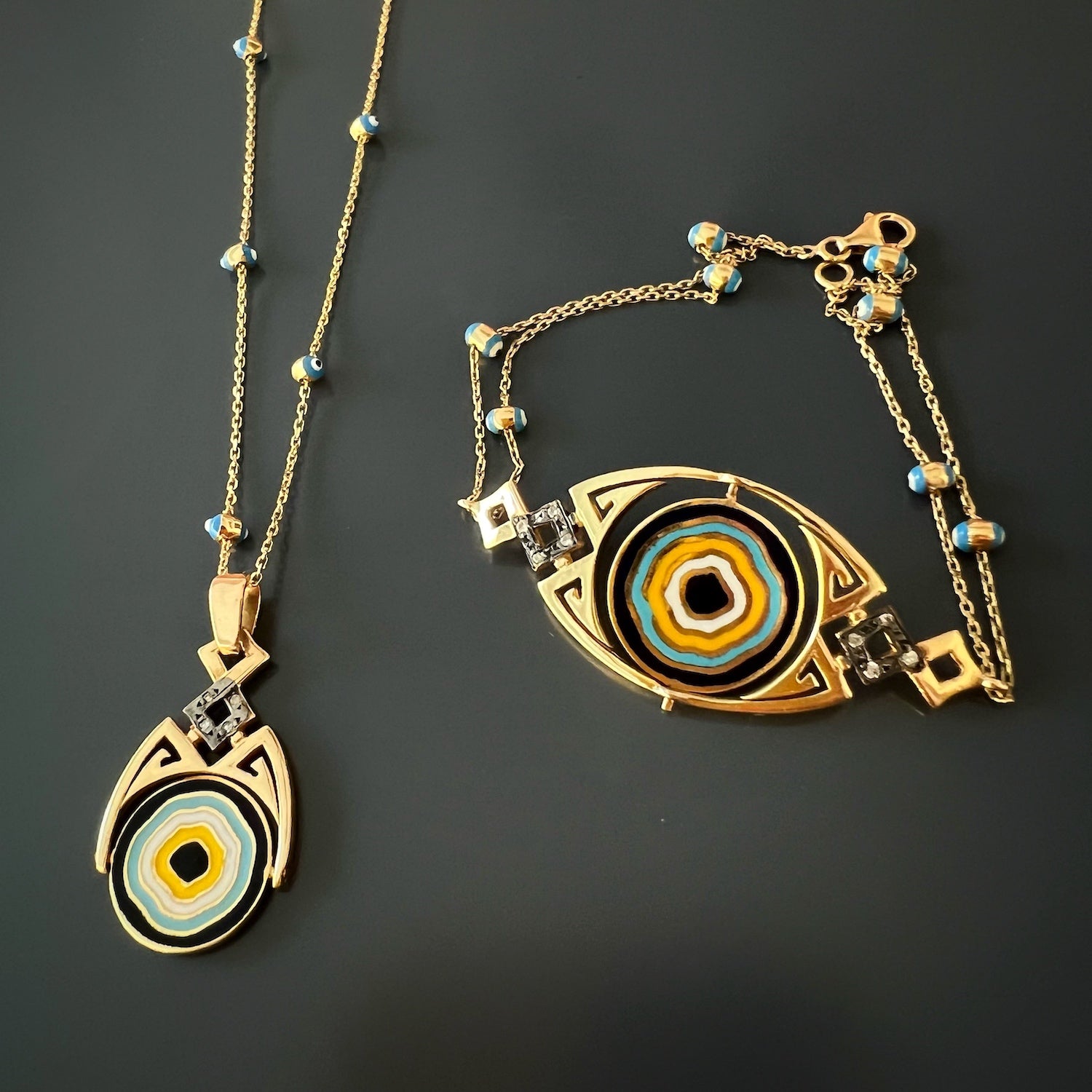 Gold And Diamond Lucky Evil Eye Bracelet
The Gold And Diamond Lucky Evil Eye Bracelet is a stunning piece of handmade jewelry crafted from 14k gold and adorned with diamonds and enamel Evil Eye. The bracelet features a double gold chain, which is durable and eye-catching. The gold chain is surrounded by blue enamel, which adds a pop of color and a unique design element to the piece. On the back of the flipping charm, there is a clover symbol, which is another traditional symbol of good luck.
The gold and diamond lucky evil eye bracelet is a stunning piece of jewelry that combines traditional symbols of protection and good luck with modern design elements. It is sure to catch the eye and make a statement when worn, and it is also a meaningful and thoughtful gift for someone special.

I personally hand craft each piece, making them one of a kind and meaningful...Each piece is unique like we all are...

Details;
14K Yellow gold (apr.7.43 gr.) 
Diamonds 0.09 cts.
Yellow and Blue enamel
Bracelet size is 6.5''
Custom Orders are welcomed  if you contact us.
Handmade in USA
Every Ebru Jewelry purchase will arrive wrapped in a gift box
Share