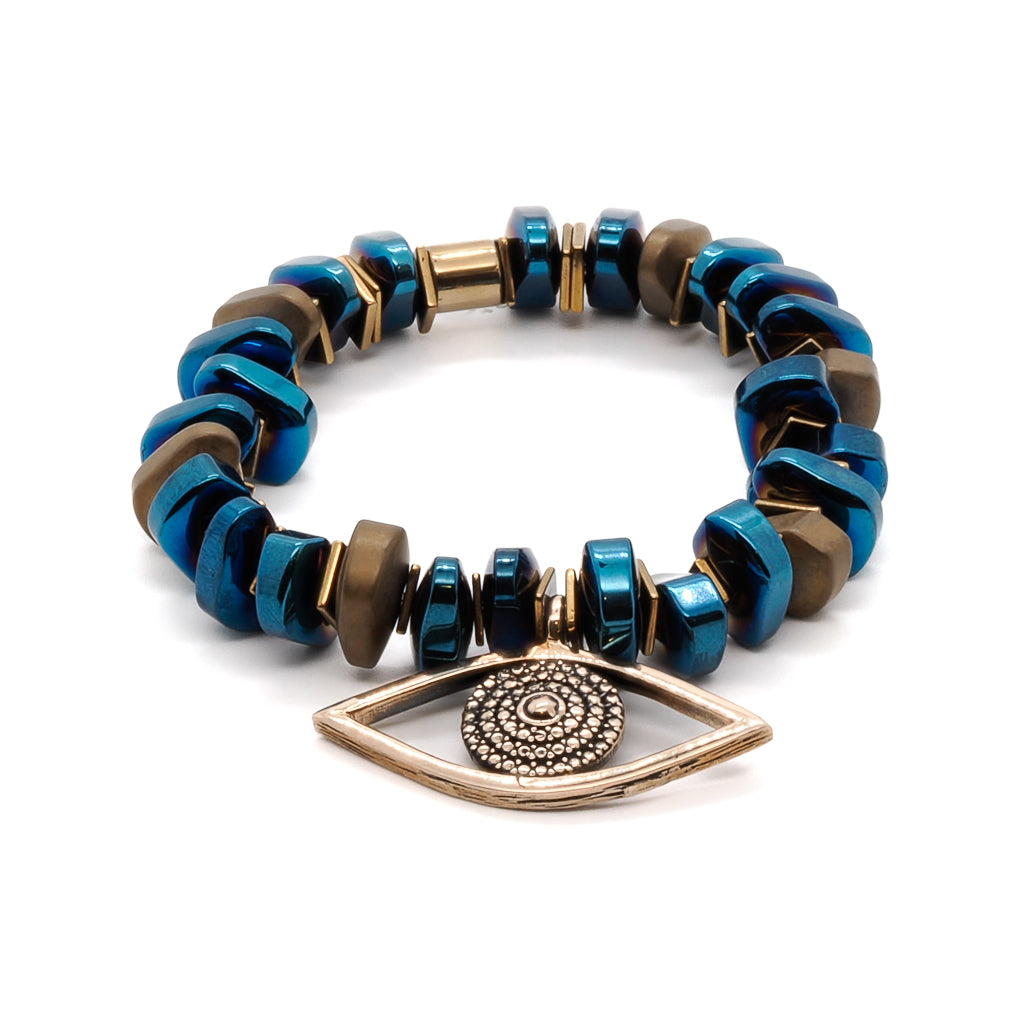 Evil Eye Protector Bracelet
Evil Eye Protector Bracelet, a powerful and stylish accessory that combines the mystical allure of the evil eye with exquisite craftsmanship. This handmade bracelet is designed to not only add a touch of elegance to your ensemble but also provide you with protection and positive energy.
Experience the allure and protective powers of the Evil Eye Protector Bracelet. With its gold-plated bronze evil eye charm, matte gold and blue hematite stone beads, this unique bracelet embodies both style and spiritual significance. Embrace the positive energy and elevate your style with this captivating accessory.
The evil eye symbol has long been revered for its ability to ward off negative energies and protect the wearer from harm.
I personally hand craft each piece, making them one of a kind and meaningful...Each piece is unique like we all are..
Details;
Gold plated bronze big size evil eye charm
Matte Gold color nugget hematite stone beads
Blue color nugget hematite stone beads
Gold color Hematite stone spacers
Bracelet size 6.5" on high quality stretchy jewelry cord. Contact me if you need any adjustments.
Handmade in USA
Every Ebru Jewelry purchase will arrive wrapped in a gift box
Share