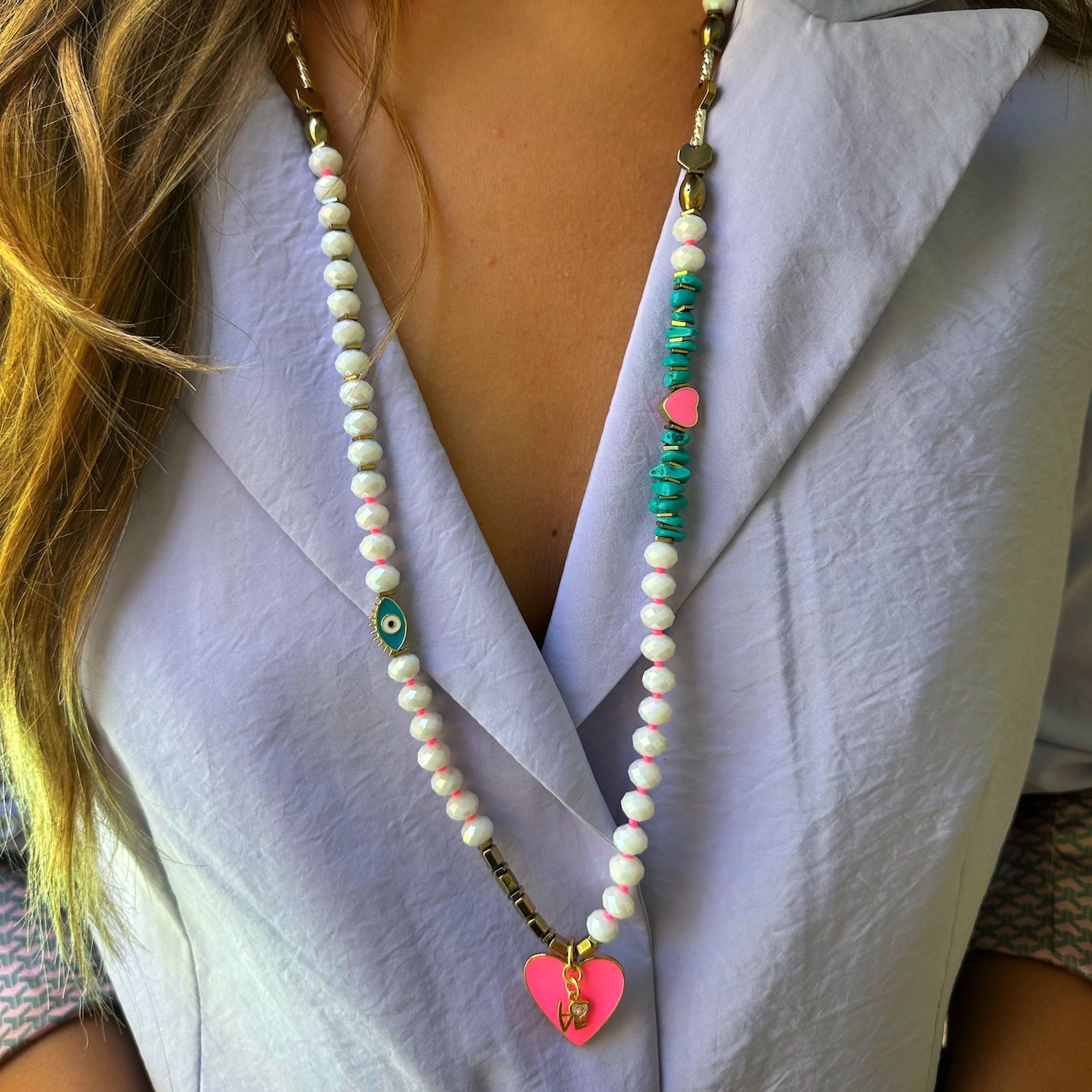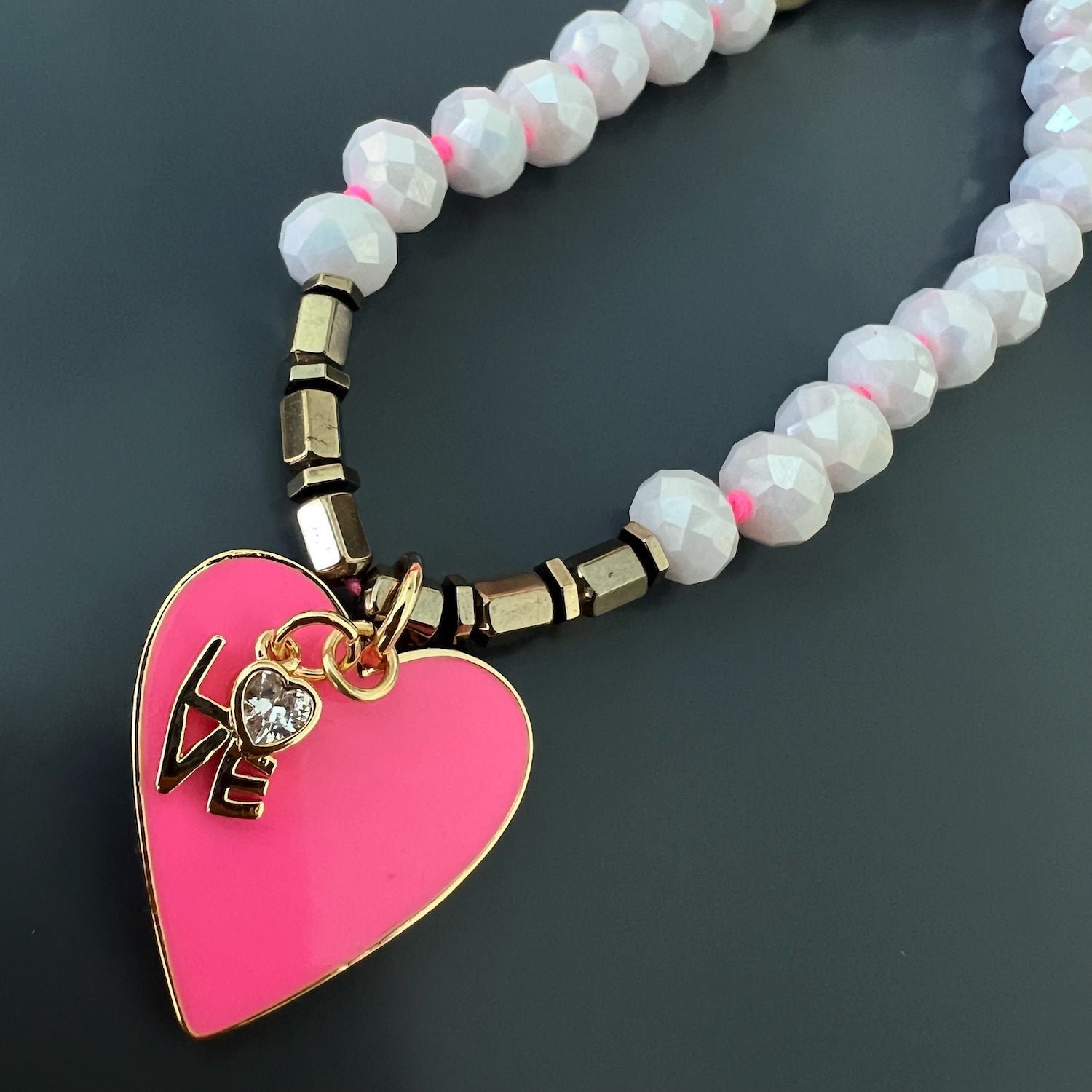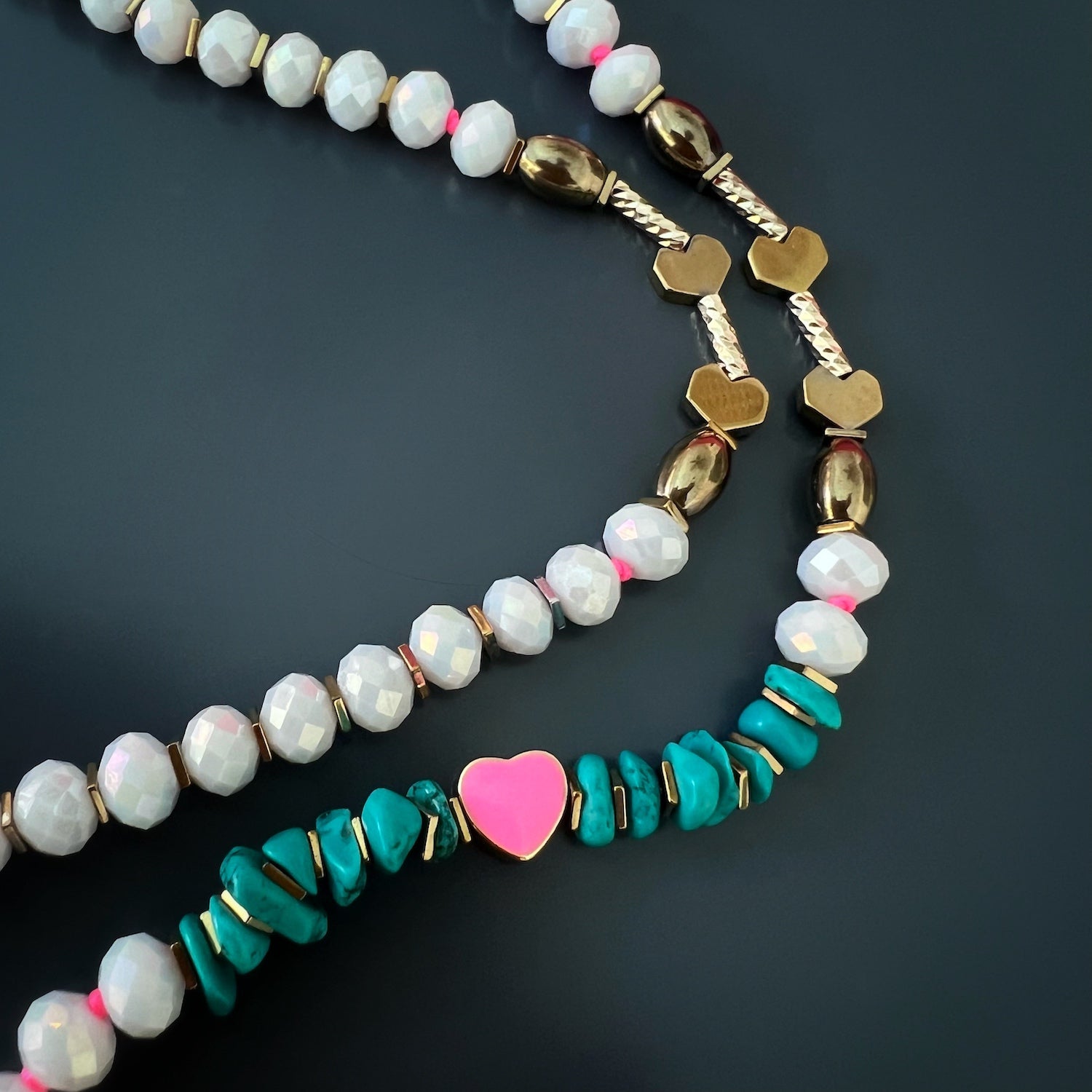 Eternal Love Beaded Necklace
The Eternal Love Necklace is a beautiful and unique piece of handmade jewelry that combines the themes of love, luck, and protection. It is perfect for anyone who wants to celebrate the power of love in their life and to wear a talisman that offers protection and good fortune.
The necklace is designed with a combination of white crystal beads, turquoise nugget beads, and gold hematite beads that add a touch of elegance and sophistication to the design.
Gold colored hematite stone beads and 18k gold plated pink heart and blue evil eye beads add a pop of color and create a visual interest to the design. The pink enamel 18k gold plated heart shape pendant with the word "love" on it and simulated diamond adds a romantic touch to the necklace, symbolizing the power of love.
Eternal Love Necklace features three different symbols: the elephant, hamsa, and evil eye. The elephant is a symbol of good luck and fortune, while the hamsa and evil eye are both symbols of protection against negative energies.
I personally hand craft each piece, making them one of a kind and meaningful... Each piece is unique like we all are..
Details;
Turquoise nugget beads
7.5mm White crystal beads
Gold color hematite stone beads
Gold color hematite stone heart beads
18K gold plated pink enamel heart bead
18K gold plated blue enamel evil eye bead
18K gold plated Pink enamel Heart pendant
18K gold plated Love charm with simulated diamond
Bronze symbol bead hamsa, evil eye and elephant 
Pendant height 1'' width 1''
Necklace length 33''with pendant

Handmade in USA
Every Ebru Jewelry purchase will arrive wrapped in a gift box
Share