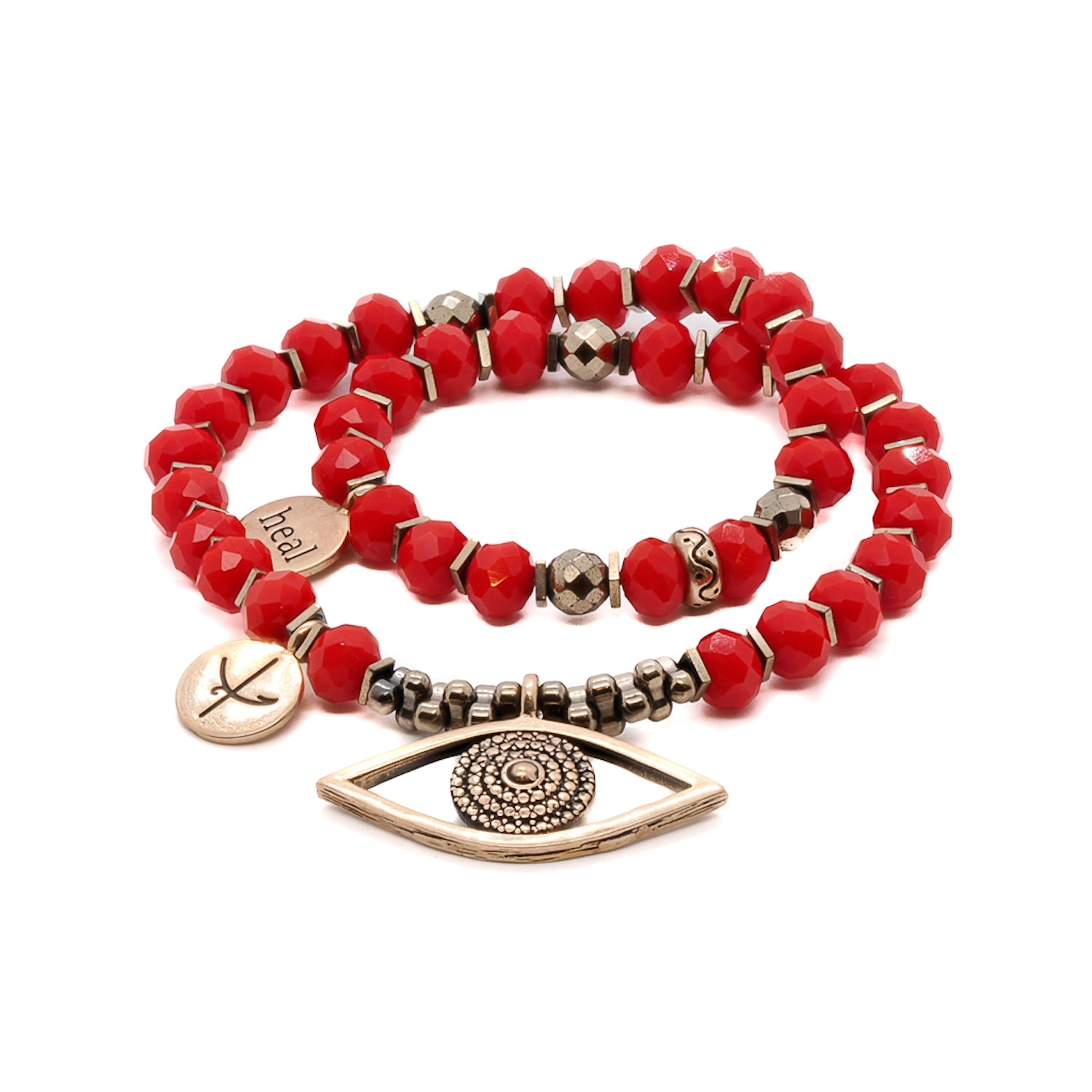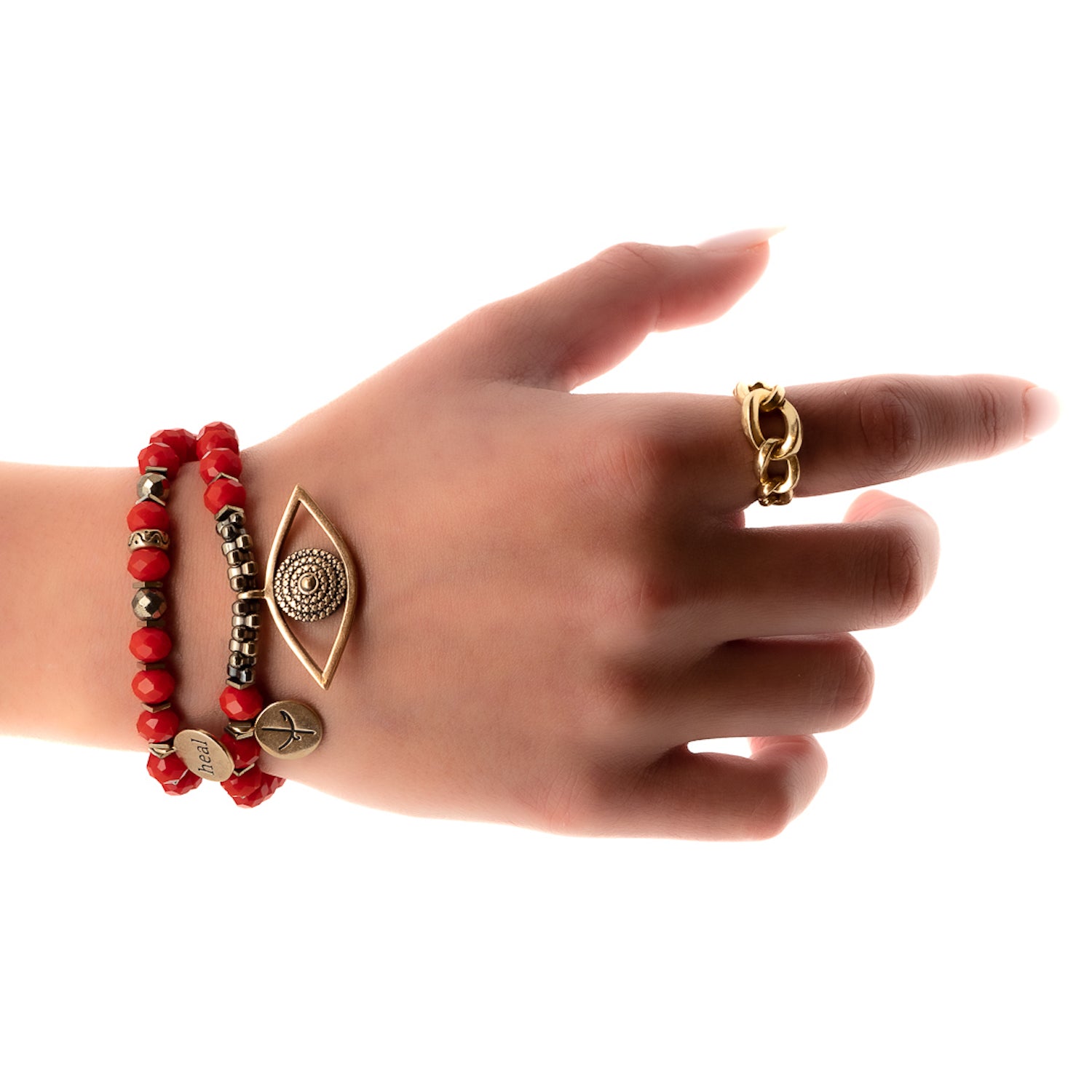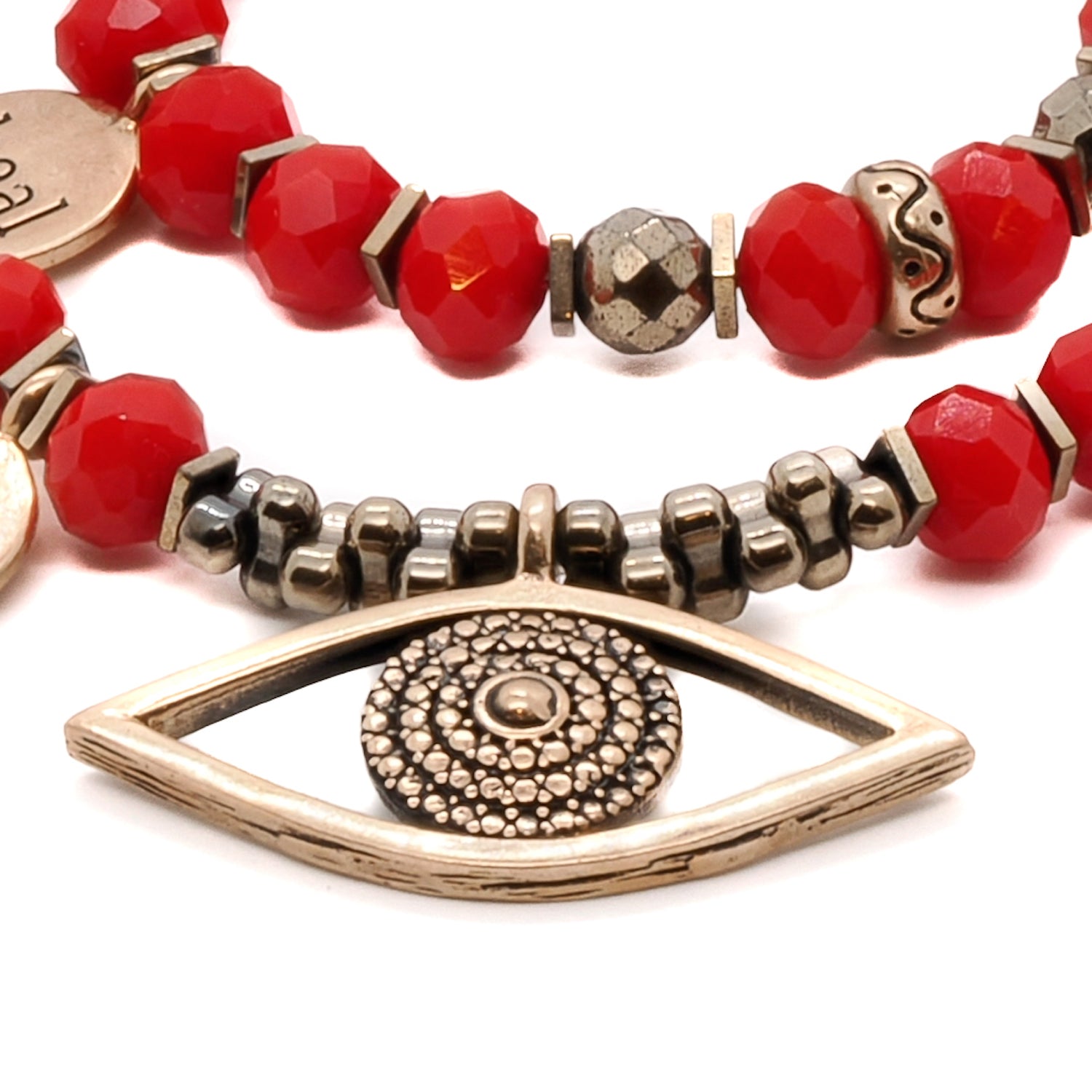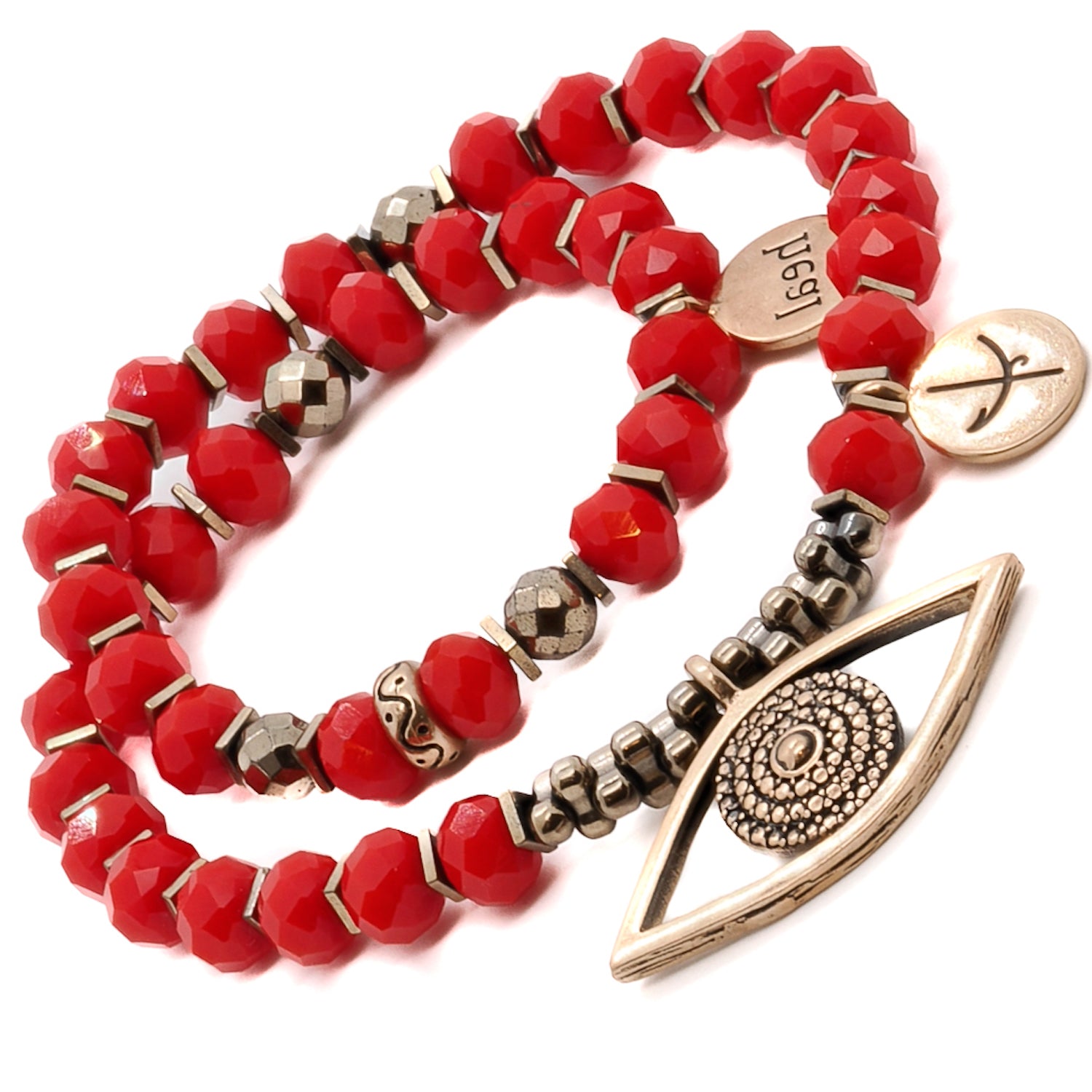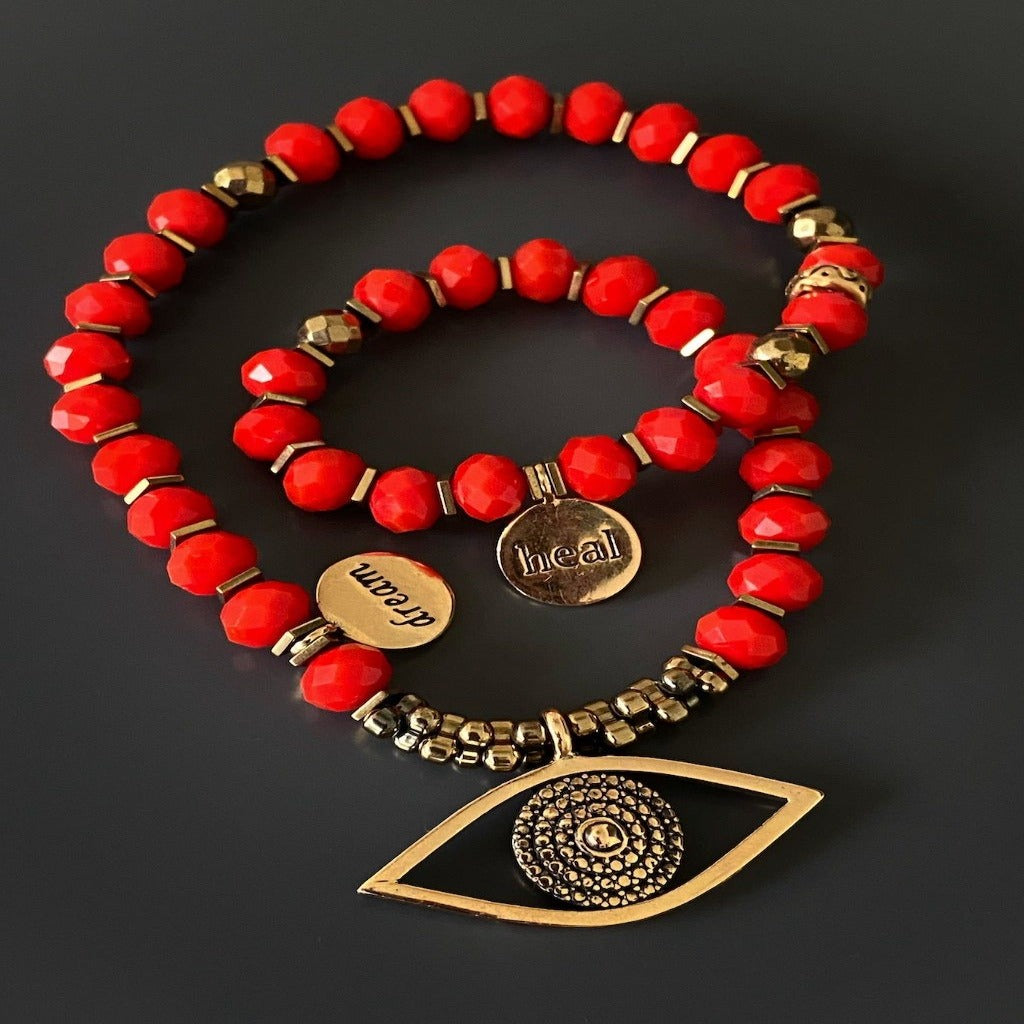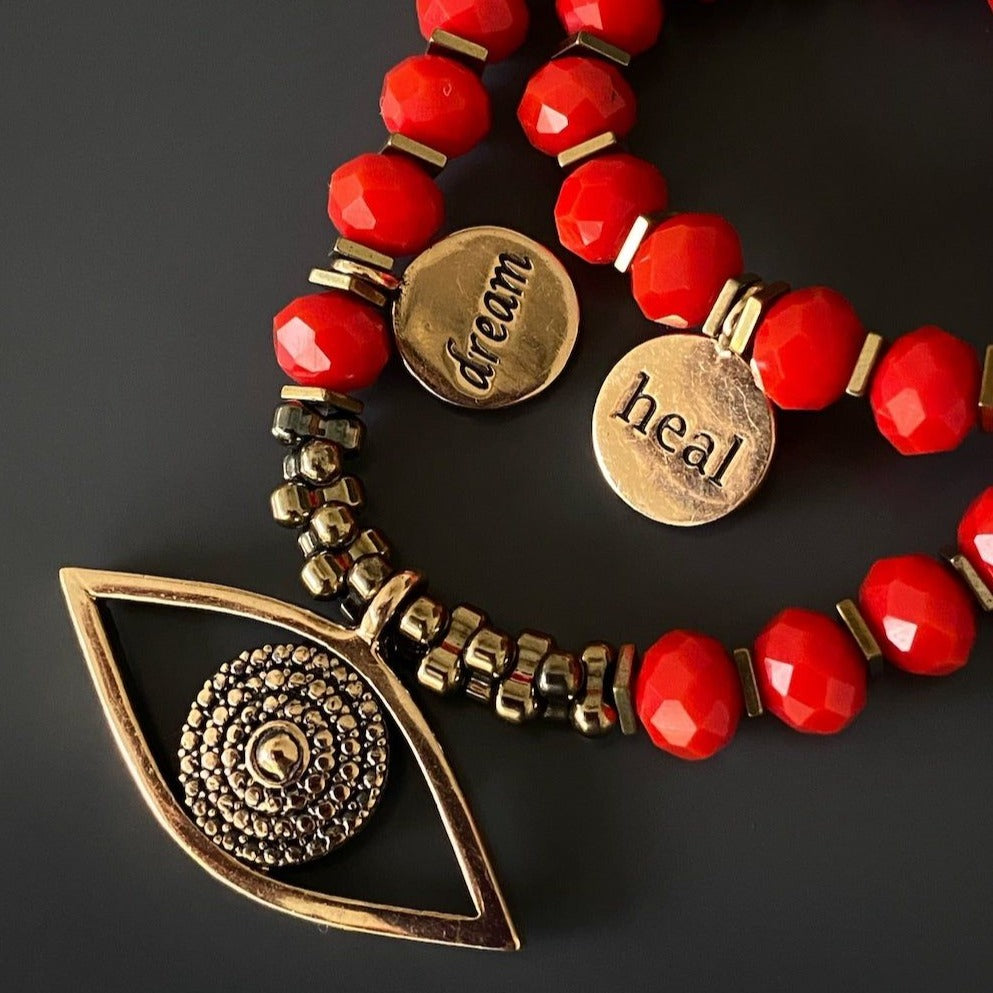 Christmas Evil Eye Bracelet
Christmas Evil Eye Bracelet is a handmade accessory. I believe every symbol and color has deep meaning and positive energy. Protective powers of the evil eye combined with powerful red color double bracelet.
The Evil Eye bead is a prominent symbol in Turkish and many other cultures, and is highly protective. Evil Eye is also called nazar. Evil Eye beads reflect ill intent and jealousy from the 'evil eye' back to the person thinking of it, hence protecting the wearer. They also bring good luck.
I personally hand craft each piece, making them one of a kind and meaningful...Each piece is unique like we all are..
Details;
7mm Red color crystal beads
Gold color hematite stone beads
Handmade bronze Evil Eye Pendant
Handmade bronze Heal Symbol charm
handmade bronze Dream Symbol charm
Bracelet size 6,5''
Handmade in USA.
Every Ebru Jewelry purchase will arrive wrapped in a gift box
Share