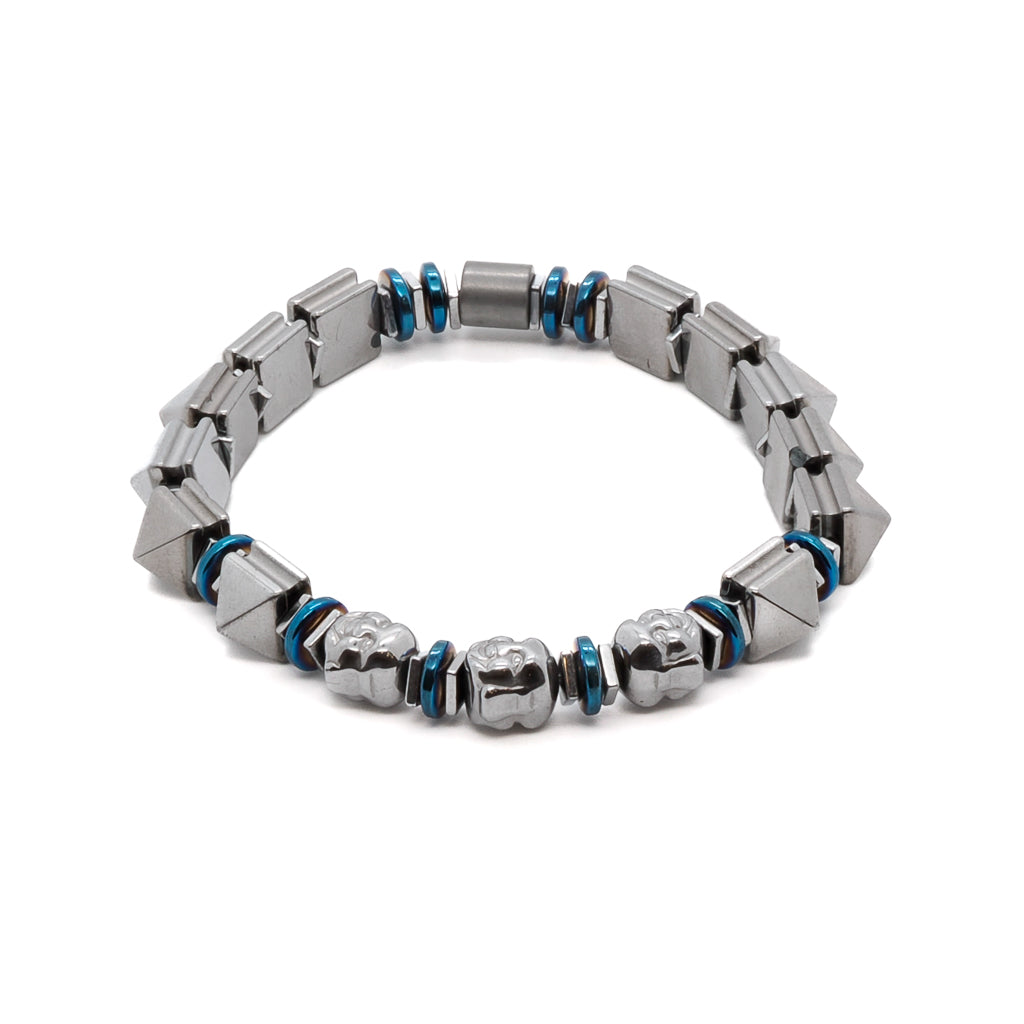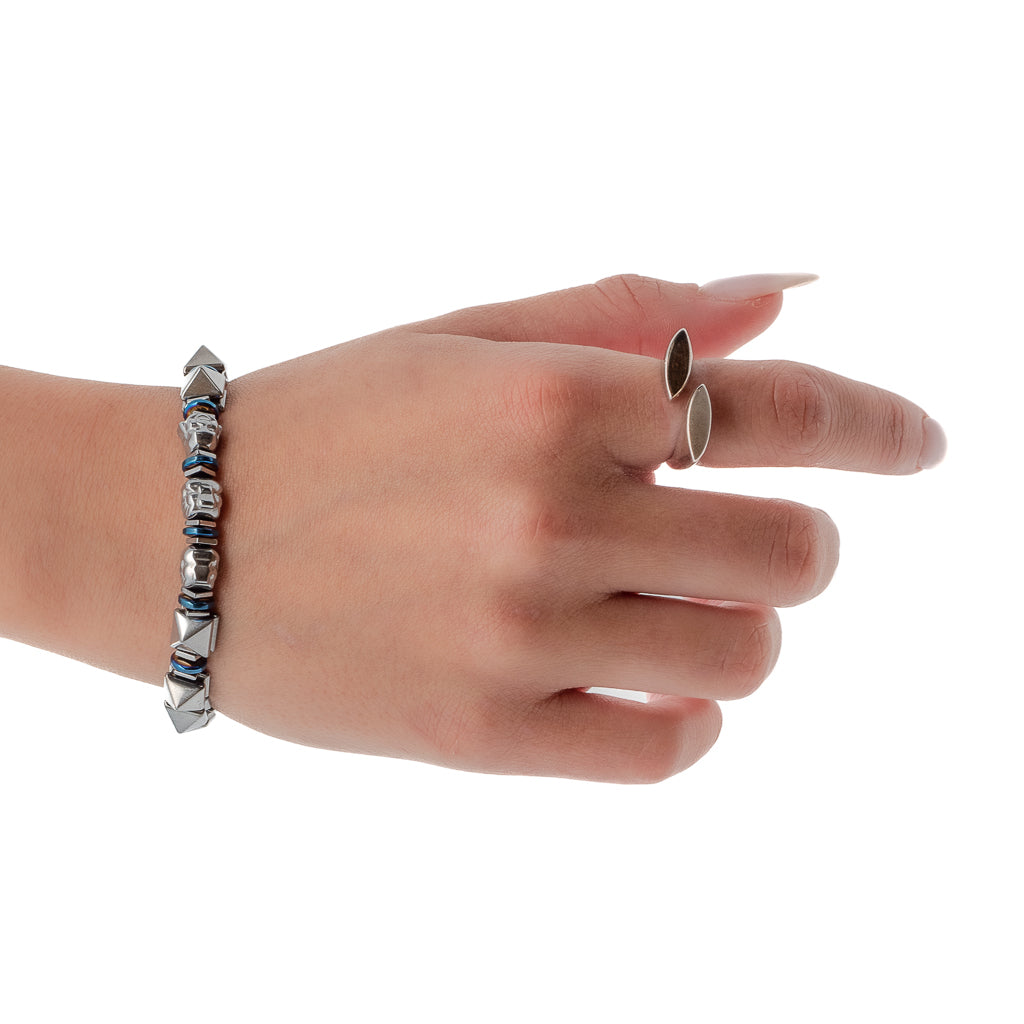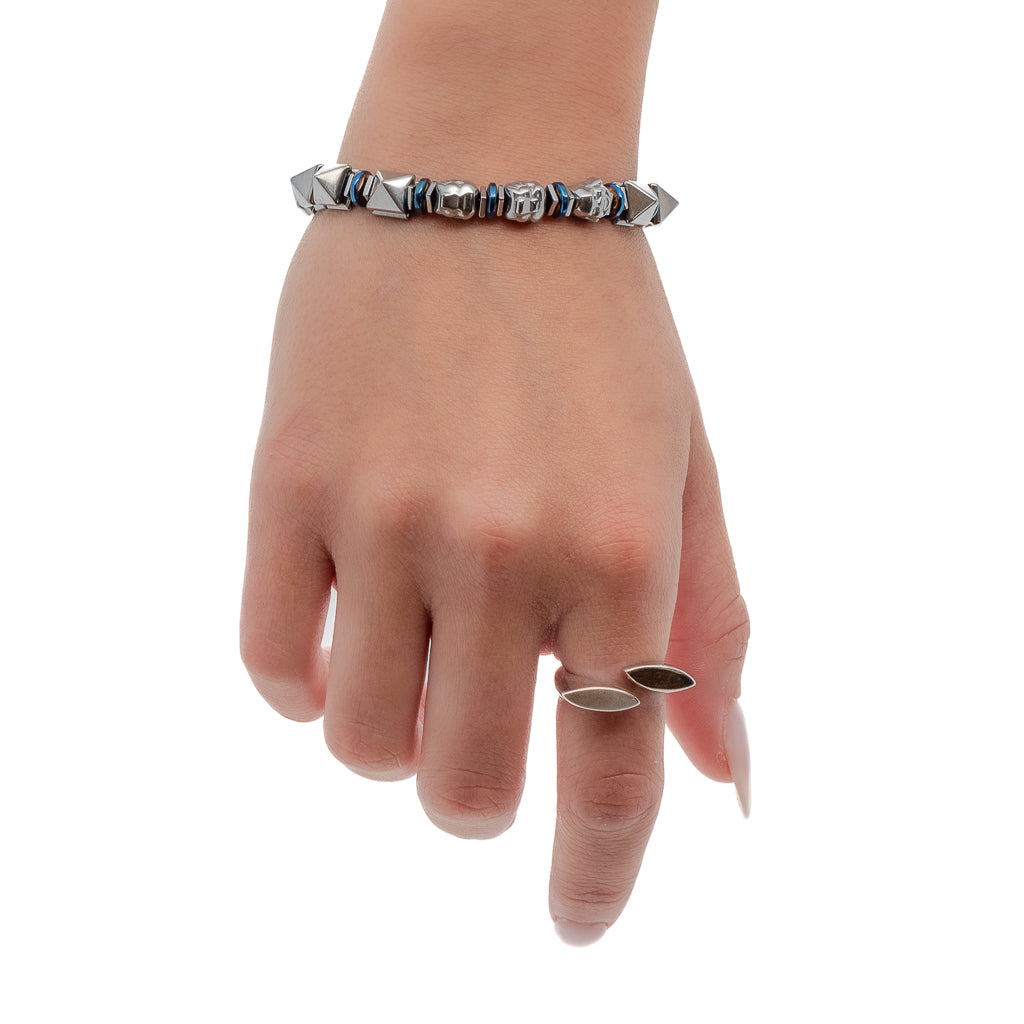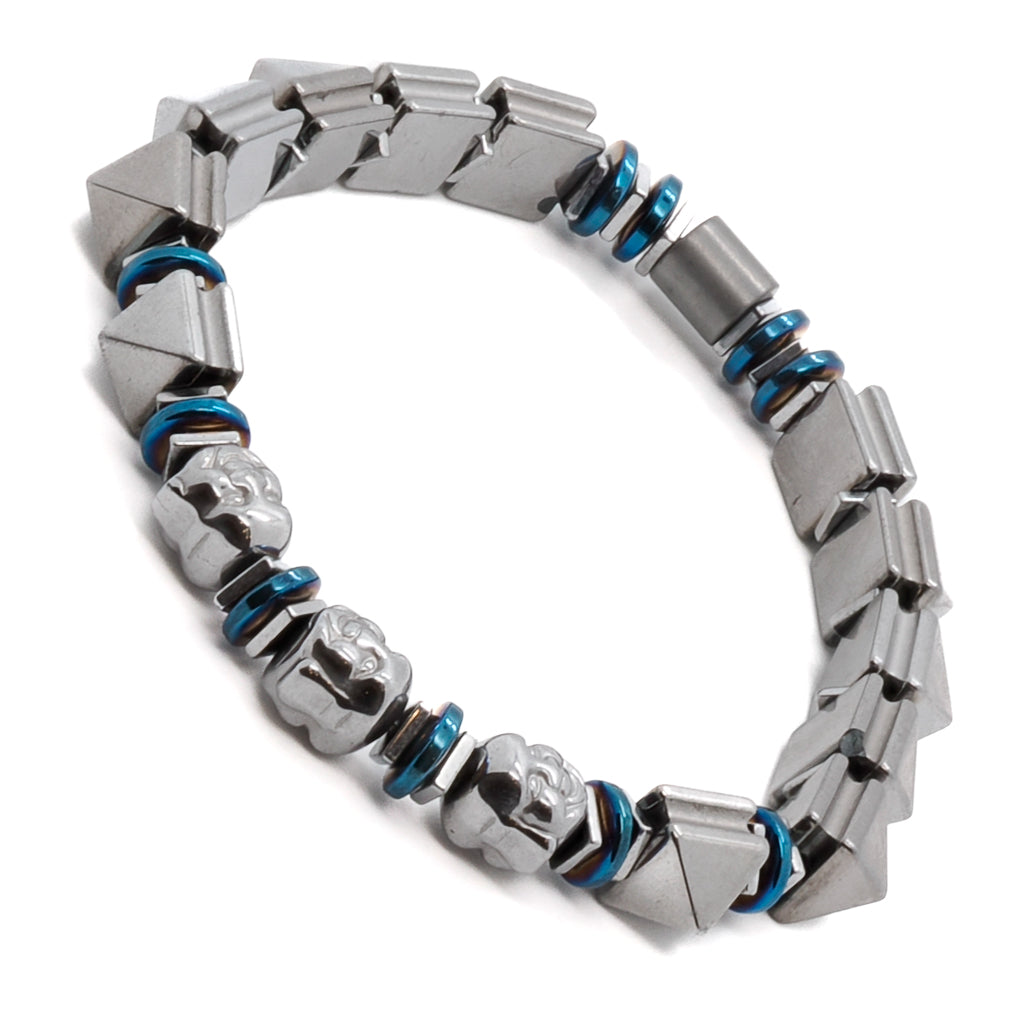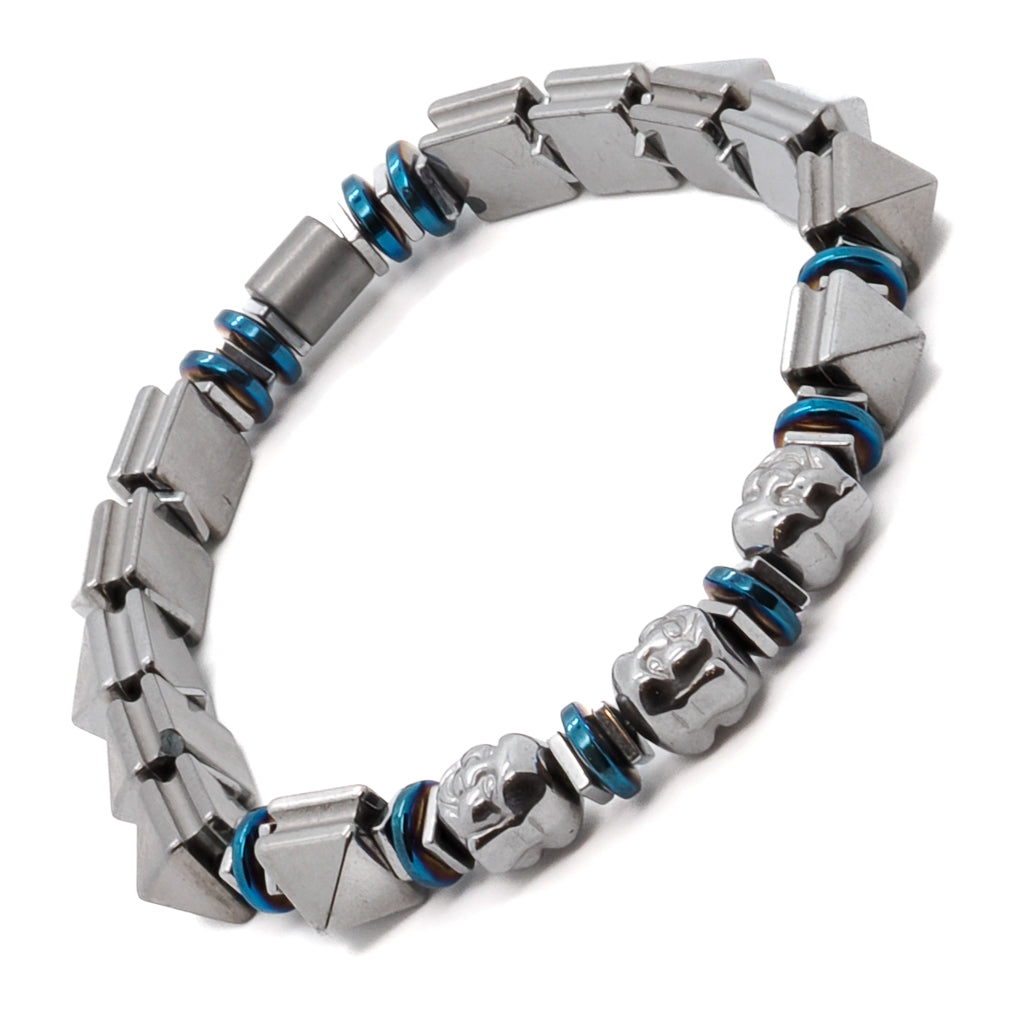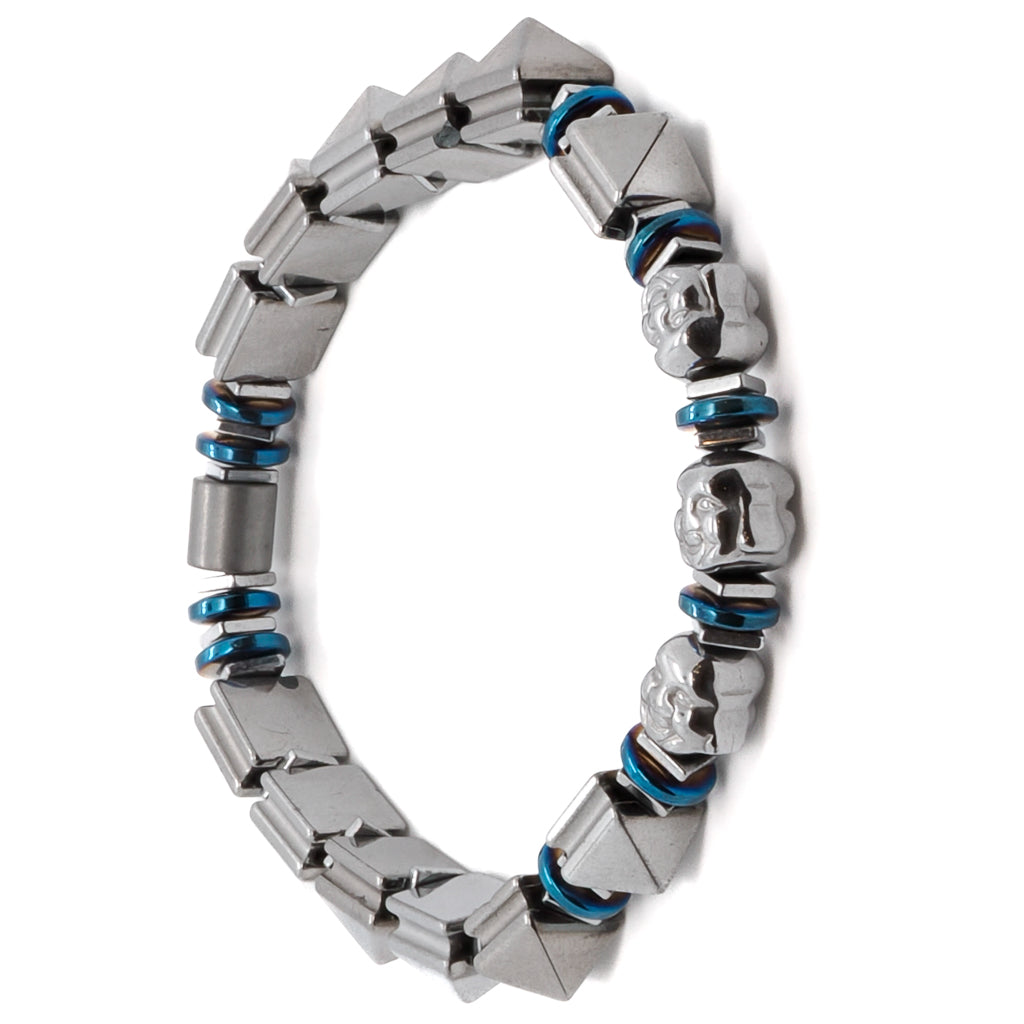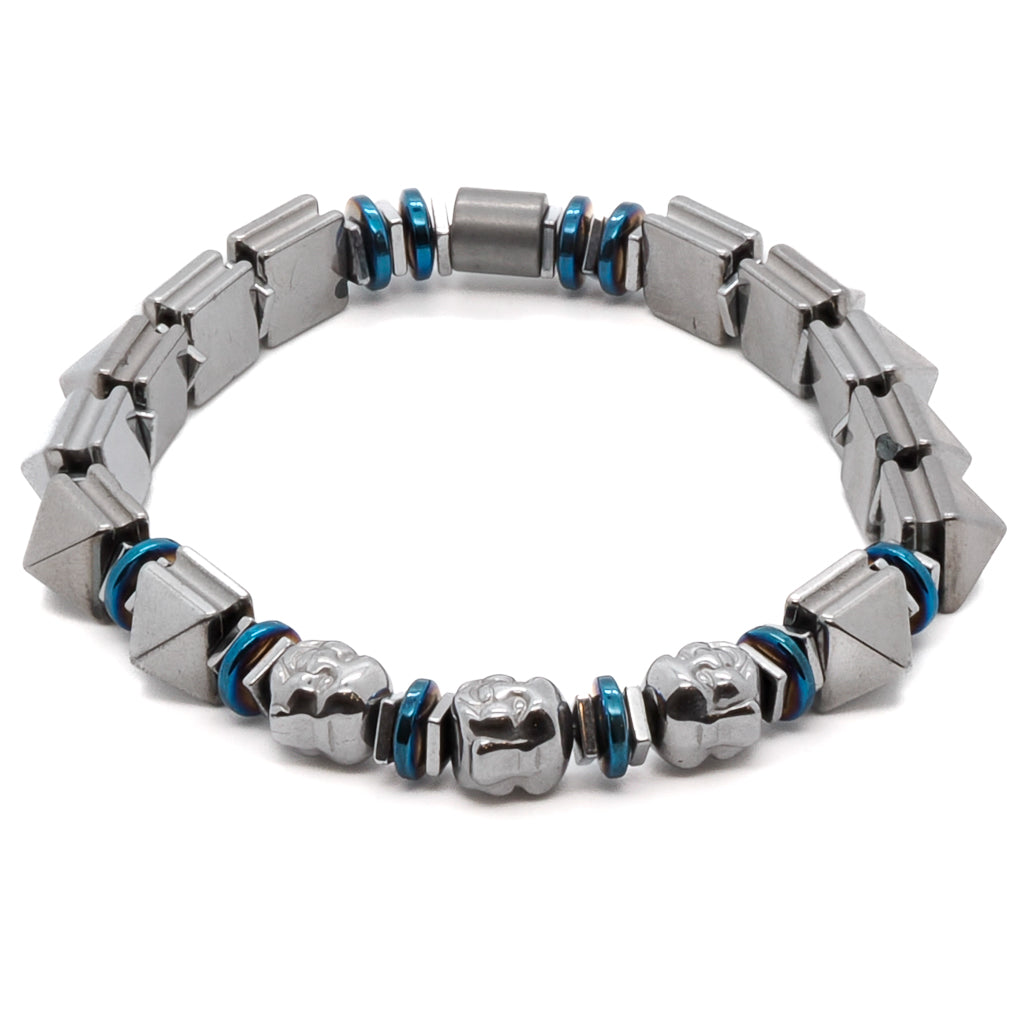 The Buddha Energy Bracelet is more than just a stylish accessory; it is a symbol of inner peace and balance. Crafted with high-quality silver hematite pyramid beads and hematite Buddha beads, this unique bracelet is designed to help you connect with your inner self and cultivate a sense of tranquility.

Hematite is a powerful grounding stone known for its ability to promote stability and balance in one's life. It is believed to assist in absorbing negative energies and transforming them into positive ones. By wearing the Buddha Energy Bracelet, you can experience the calming and centering effects of hematite, allowing you to navigate through life's challenges with greater ease and clarity.

The presence of the Buddha beads in the handmade bracelet adds an additional layer of significance. The Buddha is a revered figure in Buddhism, symbolizing enlightenment, wisdom, and compassion. By wearing the Buddha Energy Bracelet, you can carry with you the essence of these qualities, reminding yourself to approach life with mindfulness, kindness, and a sense of inner harmony.
I personally hand craft each piece, making them one of a kind and meaningful. Each piece is unique like we all are...
Details;
Silver Hematite pyramid beads
Silver Hematite Buddha bead
Blue Hematite stone spacers
Bracelet size 6.5" on high quality stretchy jewelry cord.
Contact me if you need any adjustments
Handmade in USA.
Every Ebru Jewelry purchase will arrive wrapped in a gift box
Share