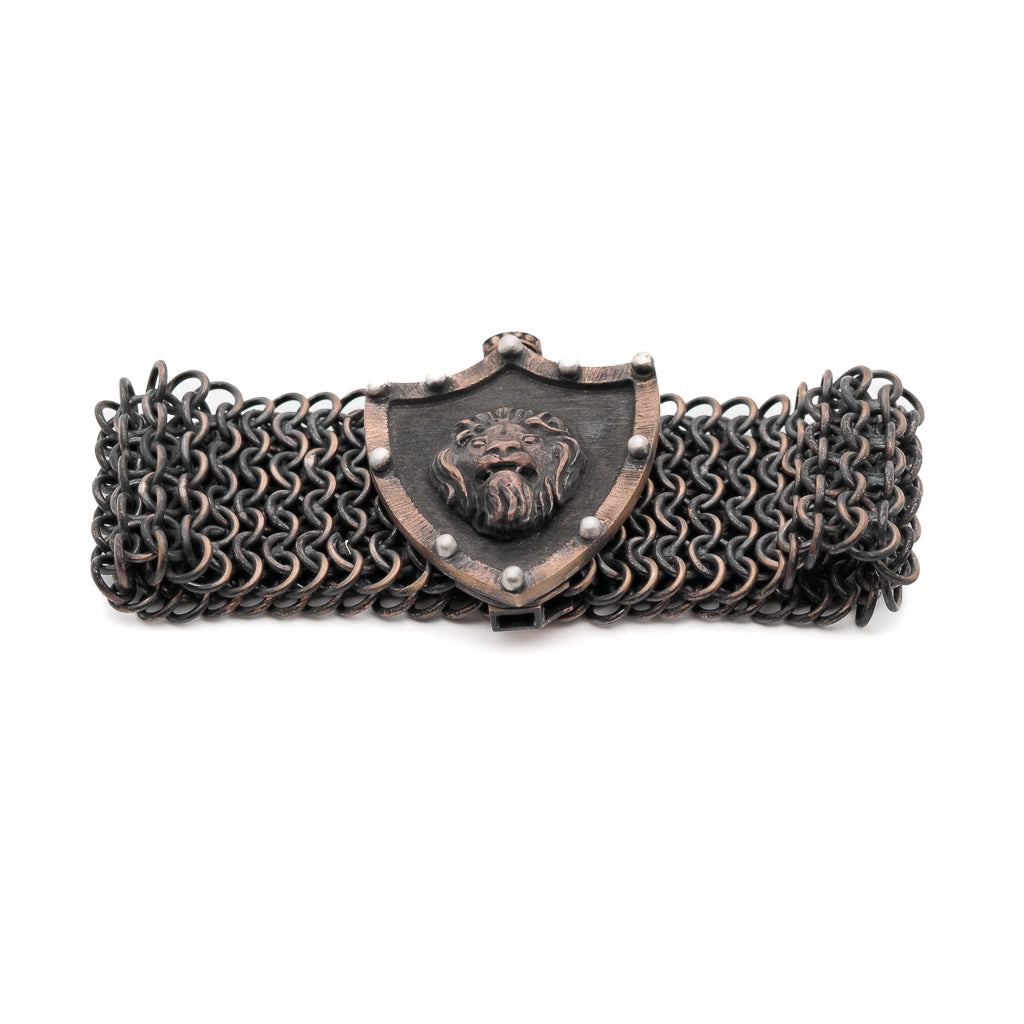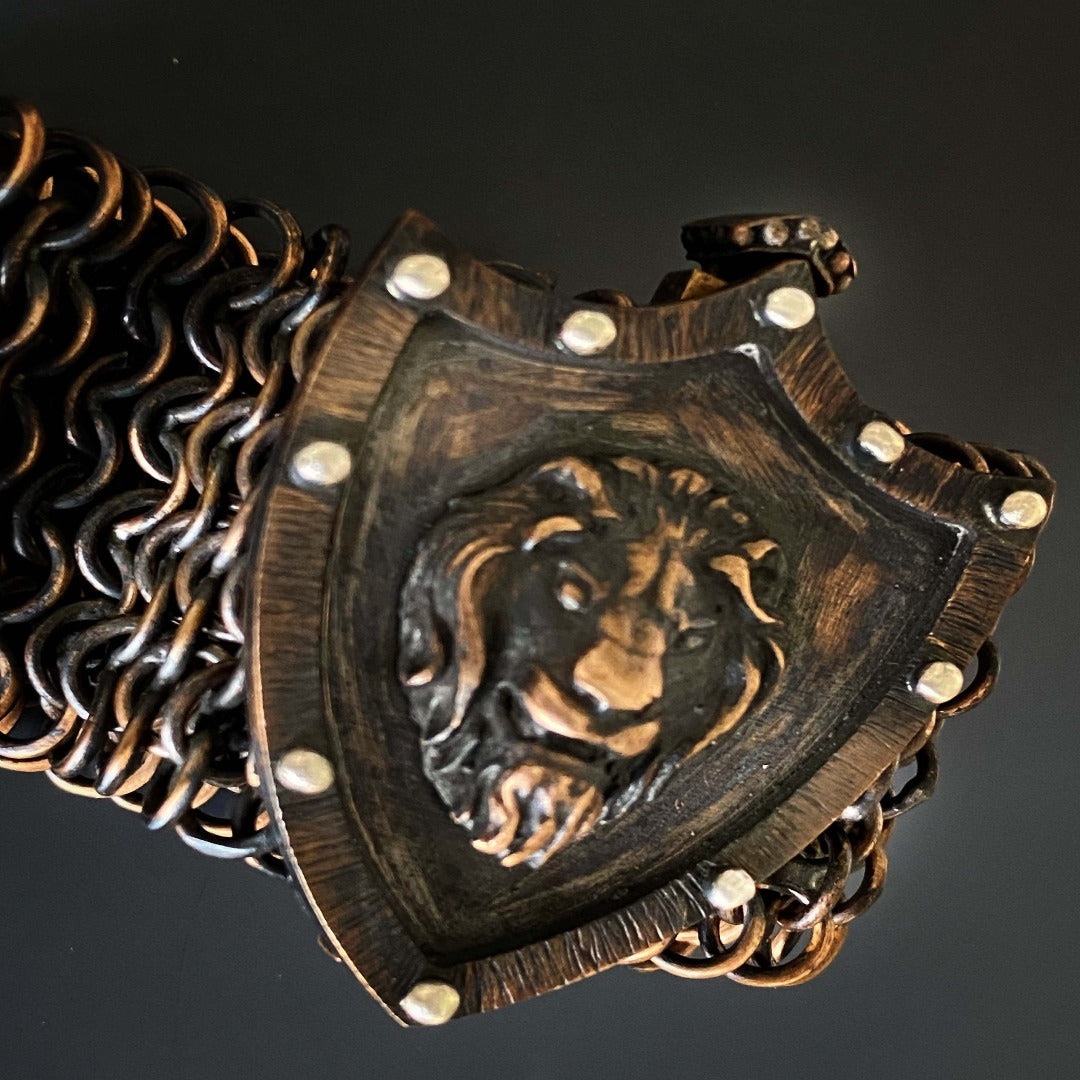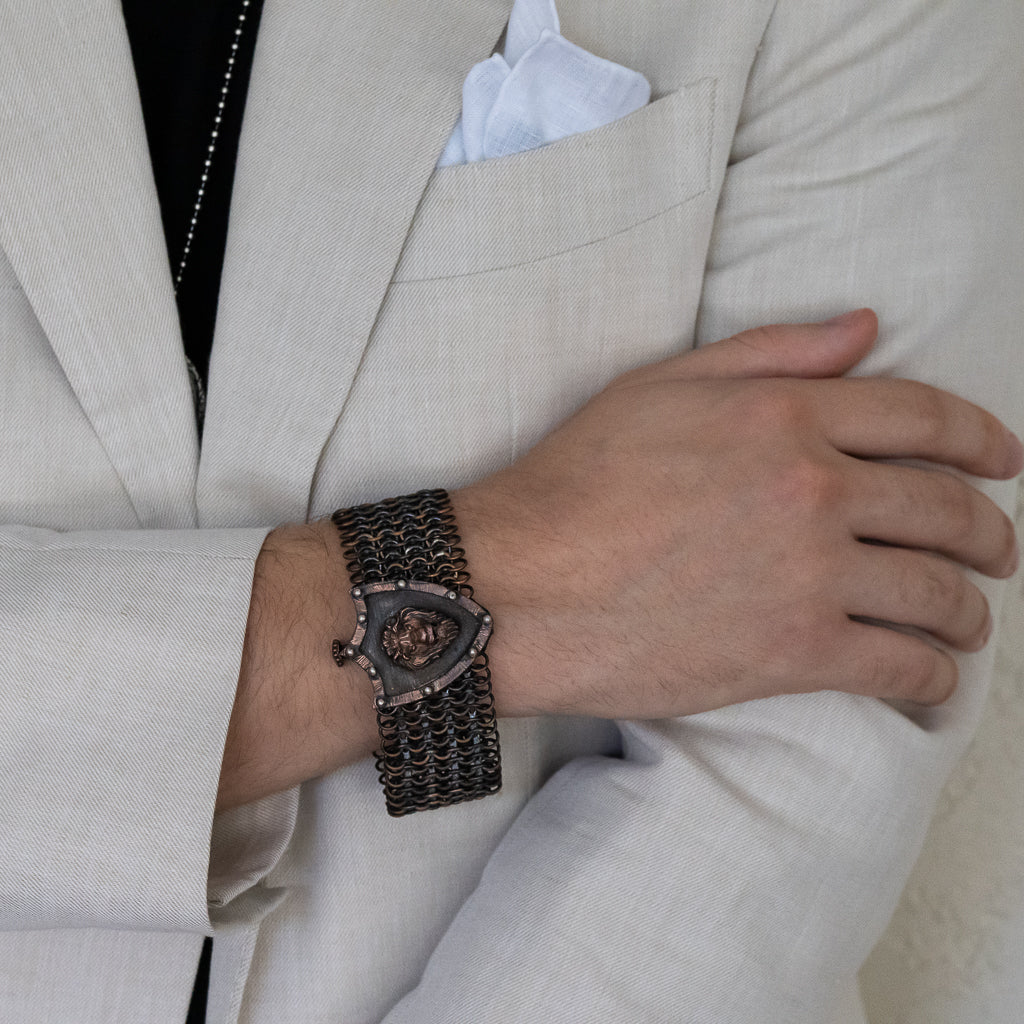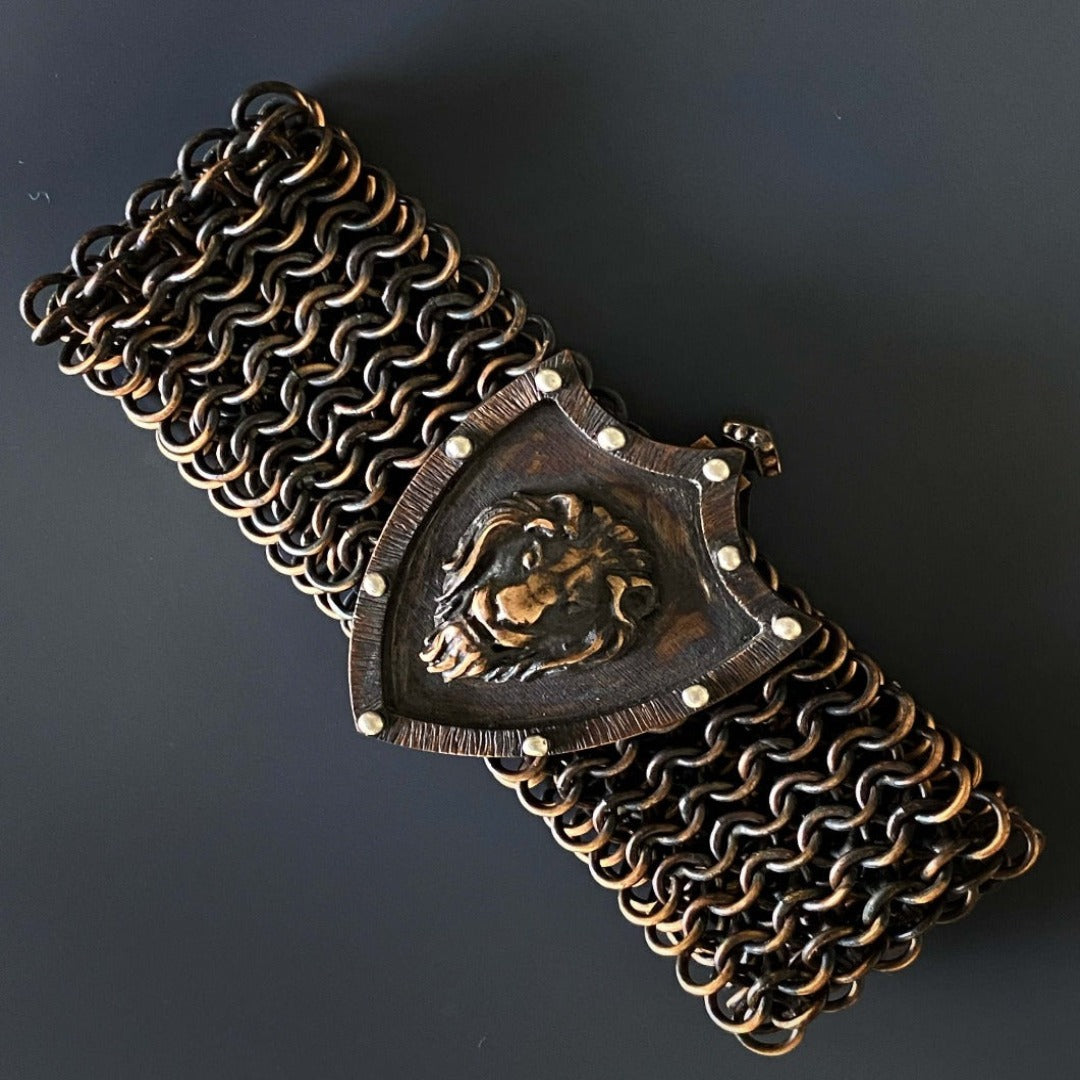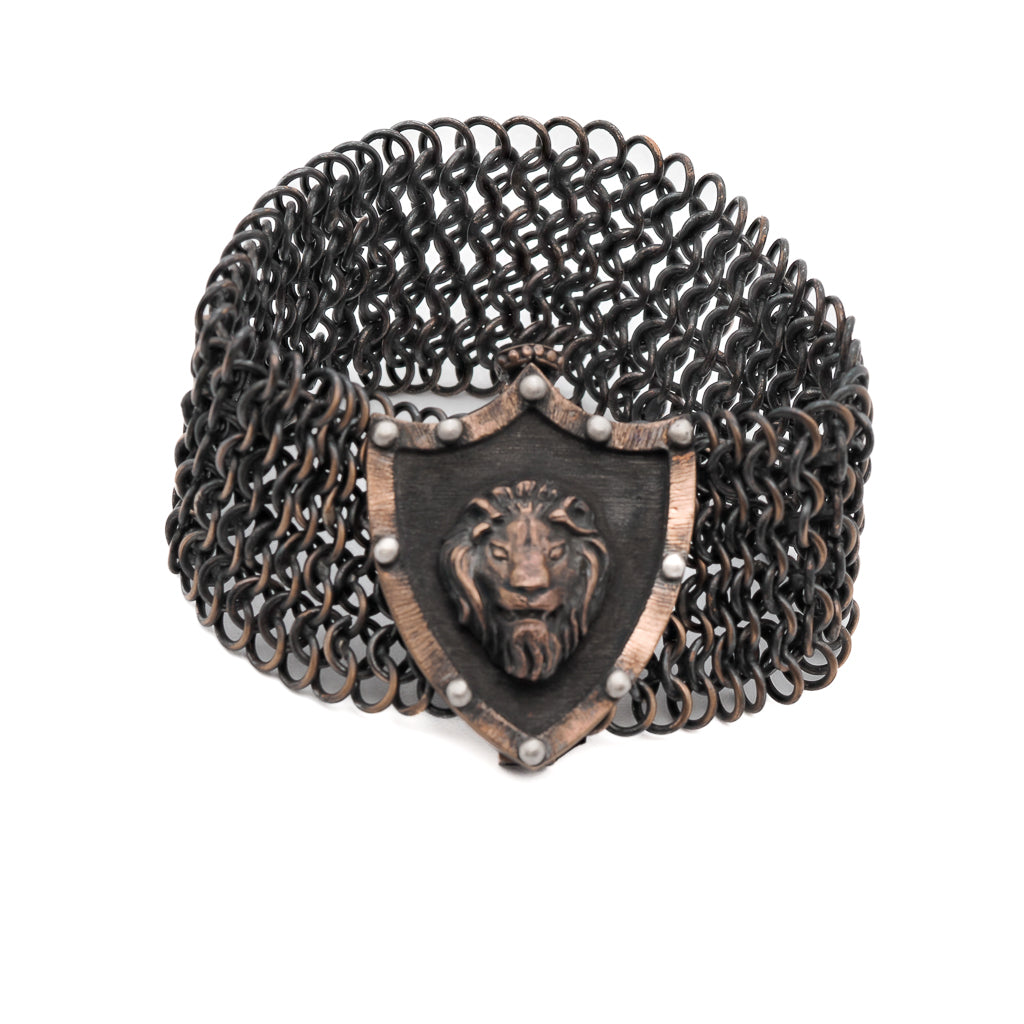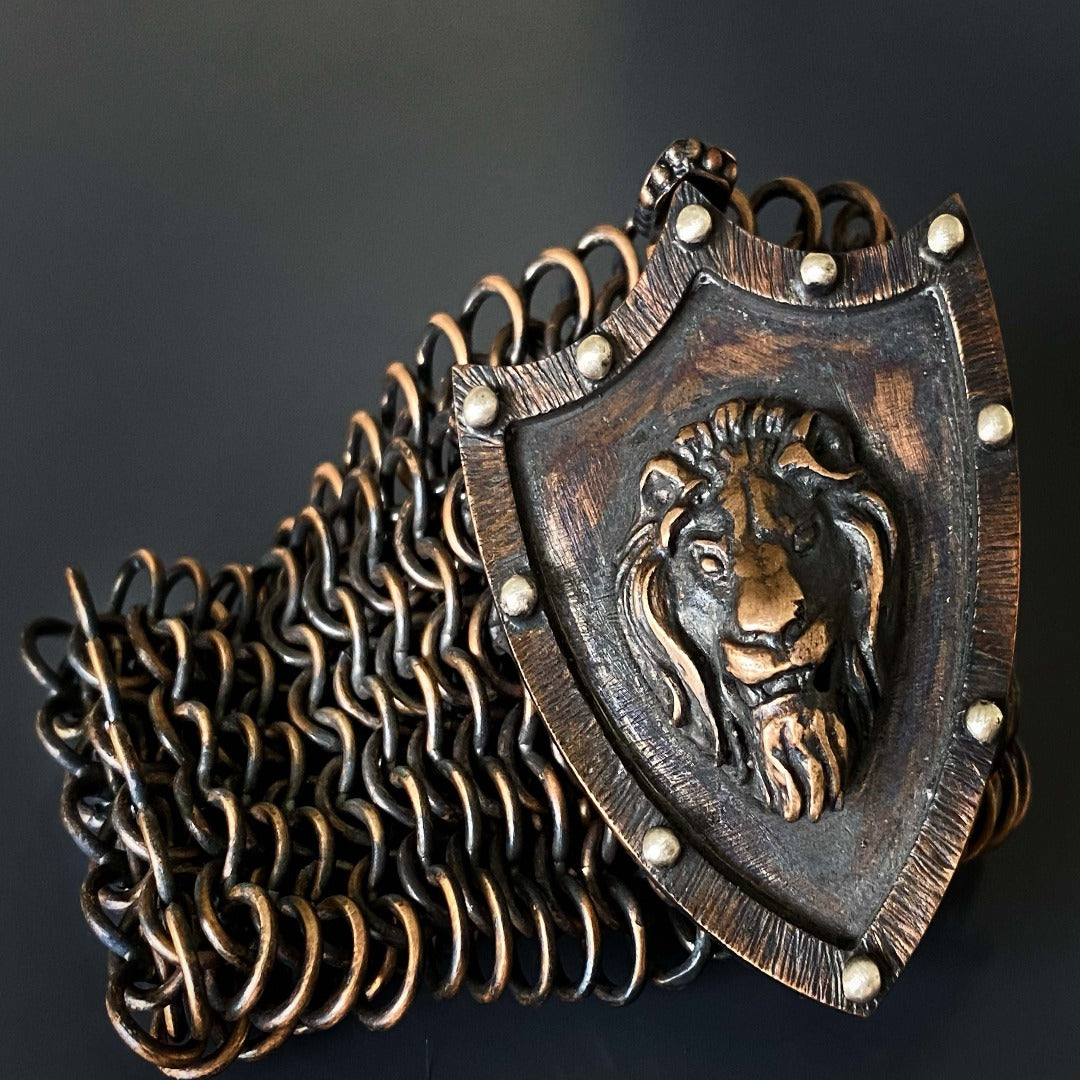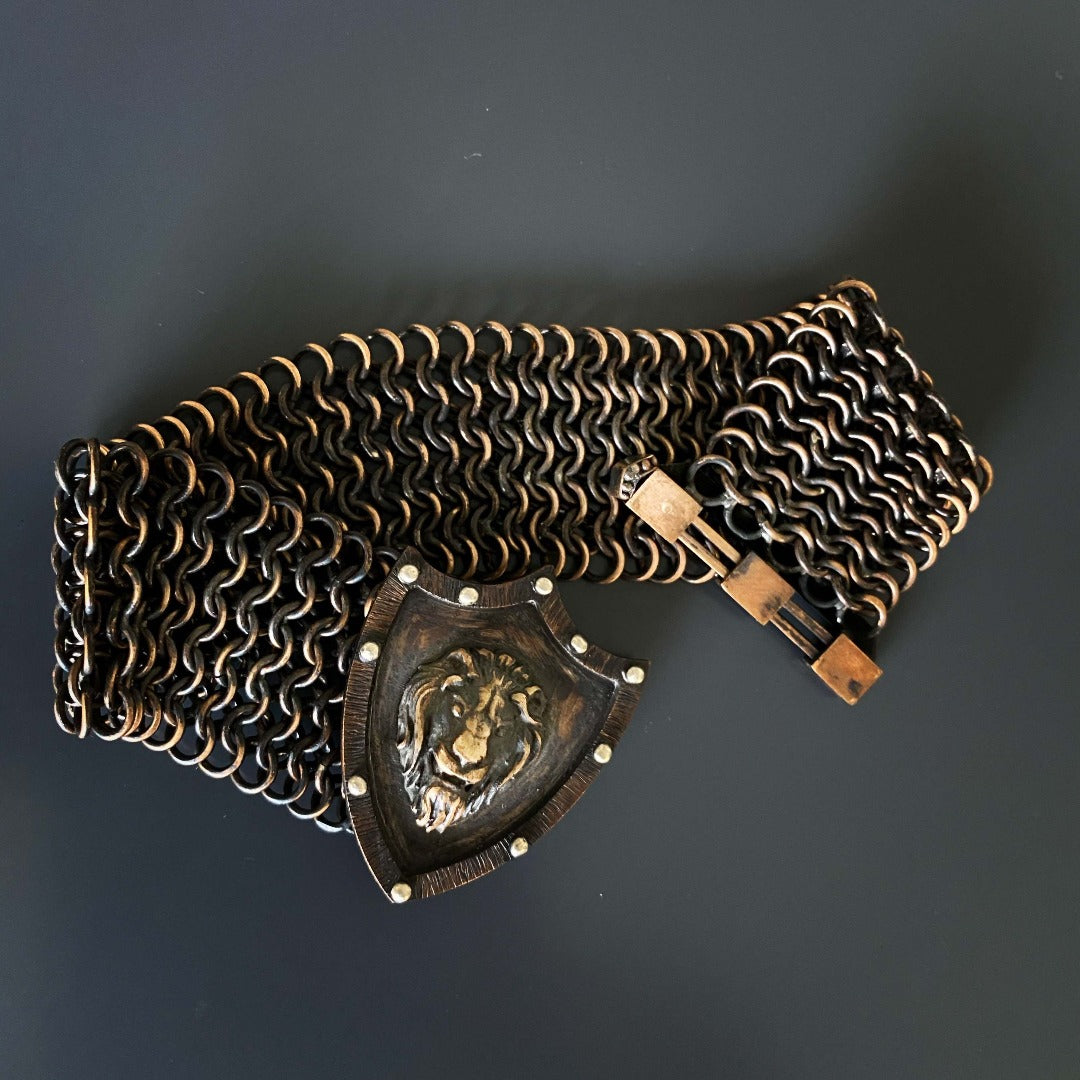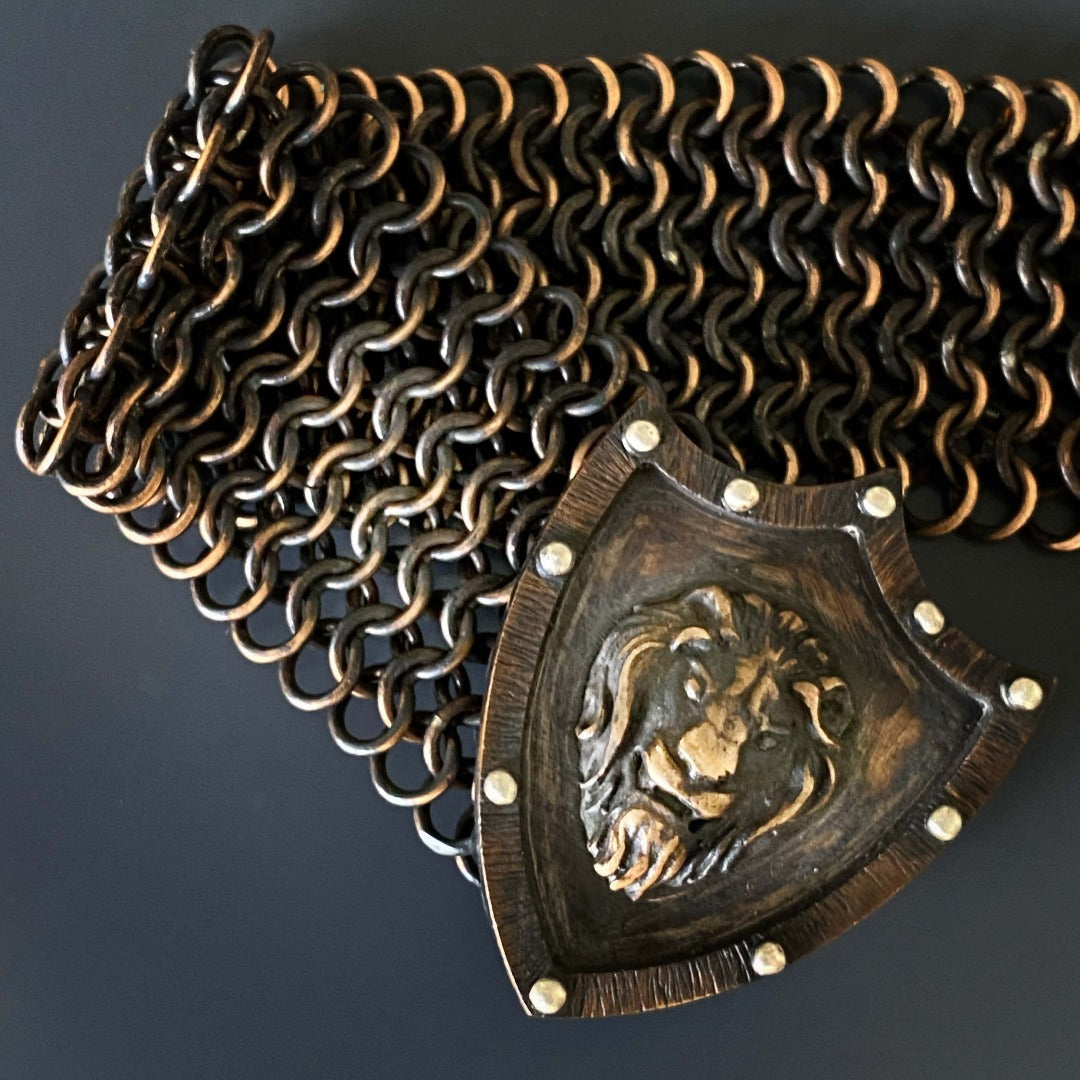 Bronze Lion Unique Bold Braided Men's Bracelet
Embrace your regal and strong nature with the Bronze Lion Unique Bold Braided Men's Bracelet, a remarkable handmade piece from our men's collection. Crafted entirely from bronze, this bracelet exudes a sense of power and elegance. The chain mail wristband adds a touch of sophistication and masculinity, making it the perfect accessory for the modern man.

At the center of the handmade bracelet is a striking lion charm, symbolizing the majestic qualities of the King of the Beasts. Lions are renowned for their strength, courage, and leadership, embodying qualities such as justice and military might. By wearing this handmade bracelet, you carry with you the spirit of the lion, embracing your own inner strength and regality.

The choice of bronze as the primary material adds a rustic charm to the bracelet. Bronze has a rich history and has been associated with strength and durability for centuries. Its warm, earthy tones complement the lion charm and the overall design, creating a harmonious and captivating piece of jewelry.

I personally hand craft each piece, making them one of a kind and meaningful... Each piece is unique like we all are...

Details;
High quality Bronze chain mail band

Handmade Engraved lion charm 
Bracelet sizes 8''
Handmade in USA.
Every Ebru Jewelry purchase will arrive wrapped in a gift box
Share