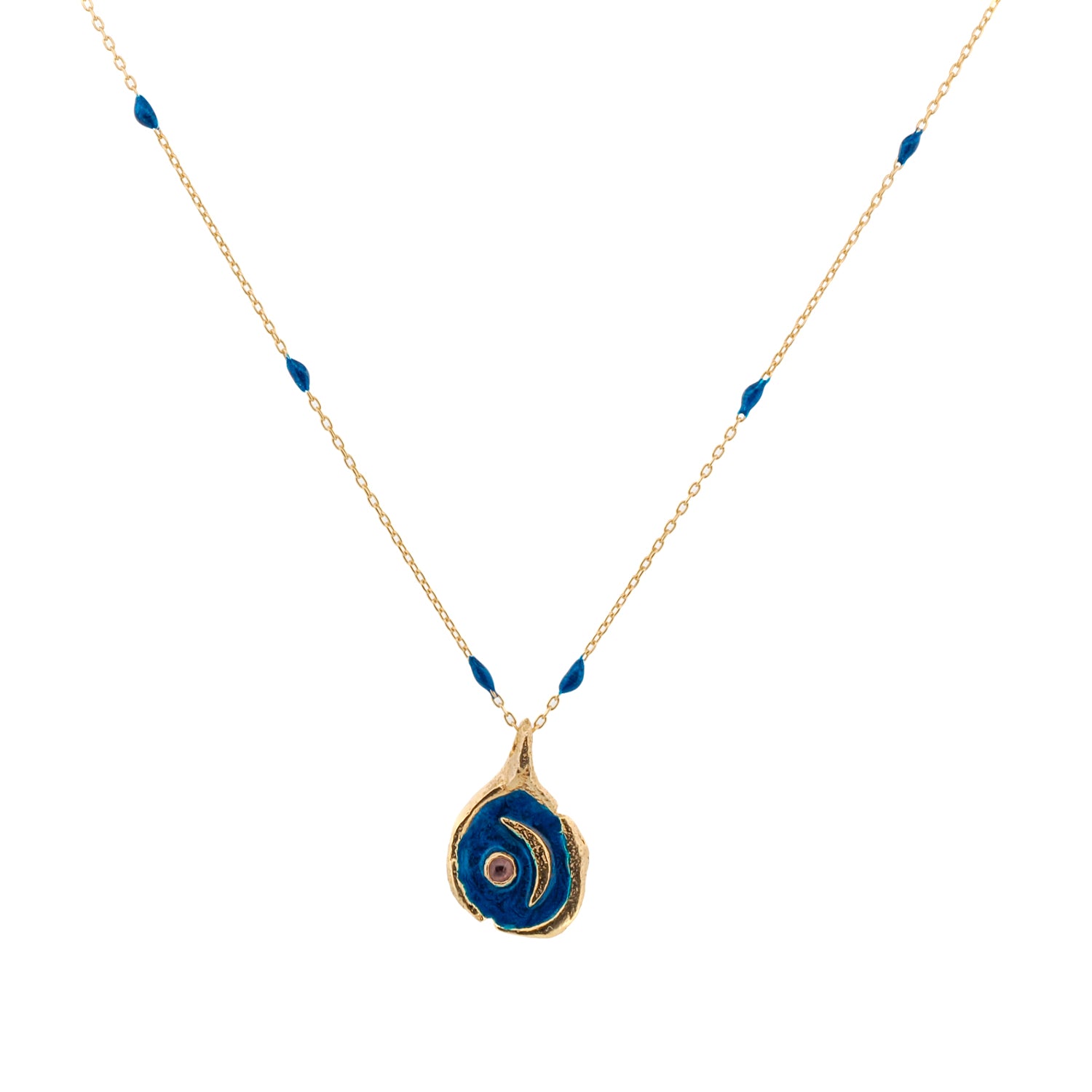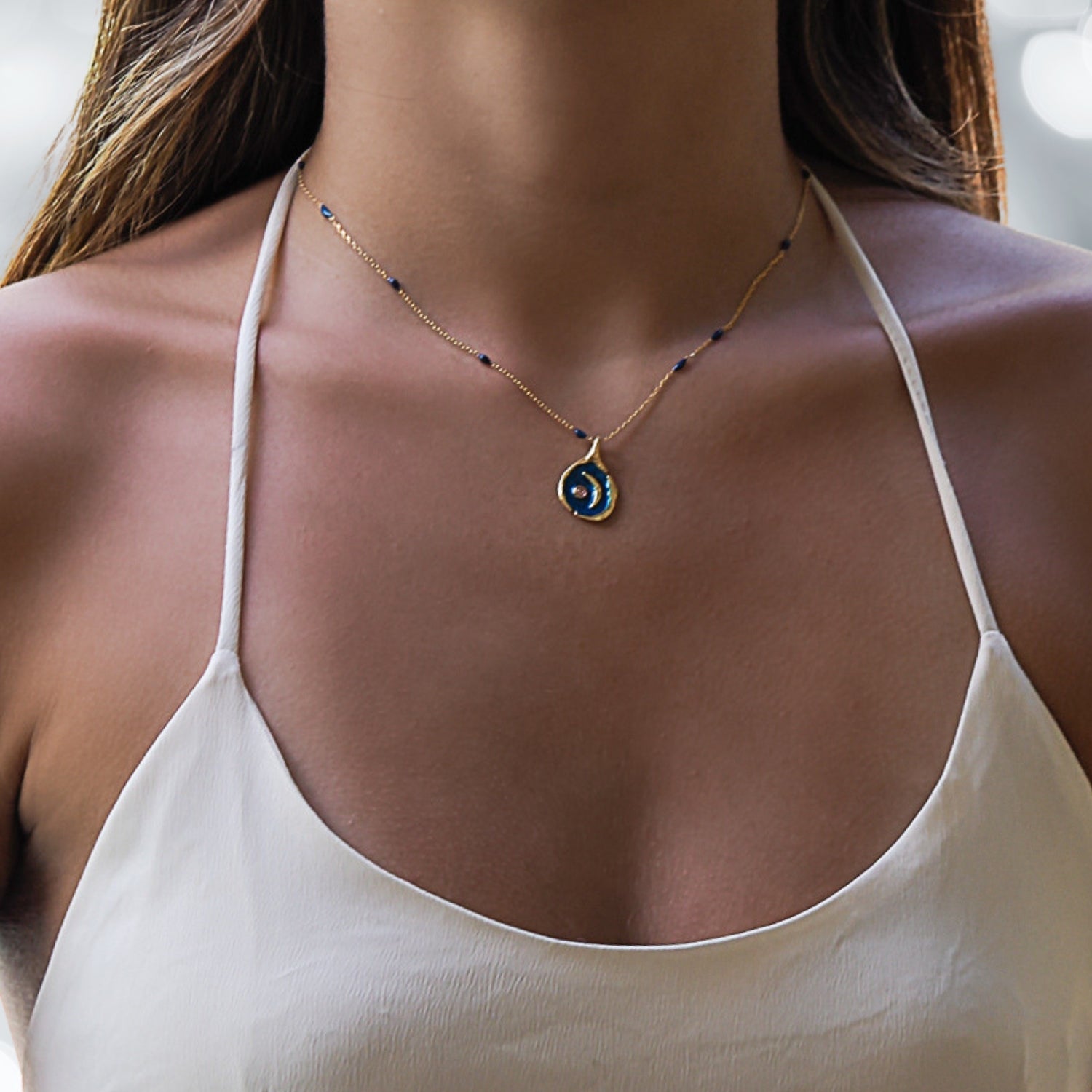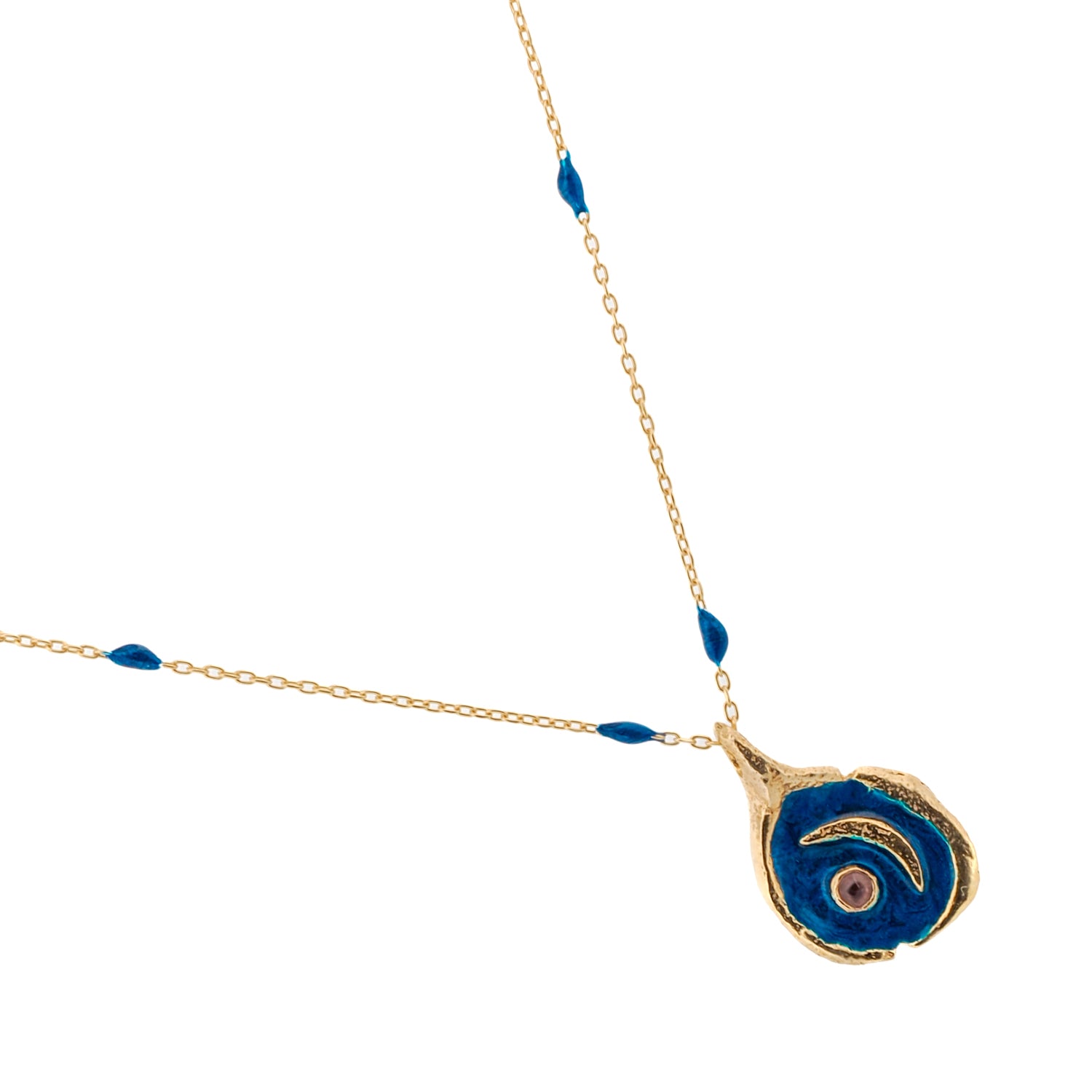 Blue Moon Gold & Enamel Necklace
Blue Moon Gold & Enamel Necklace is a celestial masterpiece that effortlessly combines sophistication with a touch of whimsy. This unique necklace is crafted with meticulous attention to detail, featuring a Sterling silver chain plated with 18k gold, adorned with a distinctive blue enamel design. The focal point of this chic accessory is the stunning blue enamel and gold Blue Moon pendant, adding an extra layer of charm and elegance.
The star of the show is the Blue Moon pendant, featuring a captivating blend of blue enamel and gold detailing. The celestial-inspired design adds an element of enchantment to the necklace, making it a perfect accessory for both day and night. The combination of the deep blue enamel and radiant gold creates a chic and sophisticated look, ensuring that this necklace stands out as a unique and versatile piece for everyday wear.
Details;
Sterling silver on 18K gold plated
Blue enamel
Necklace length 16" and 2'' extender
Pendant height 0.5''
Pendant width 0.5''
Handmade in USA
Every Ebru Jewelry purchase will arrive wrapped in a gift box
Share