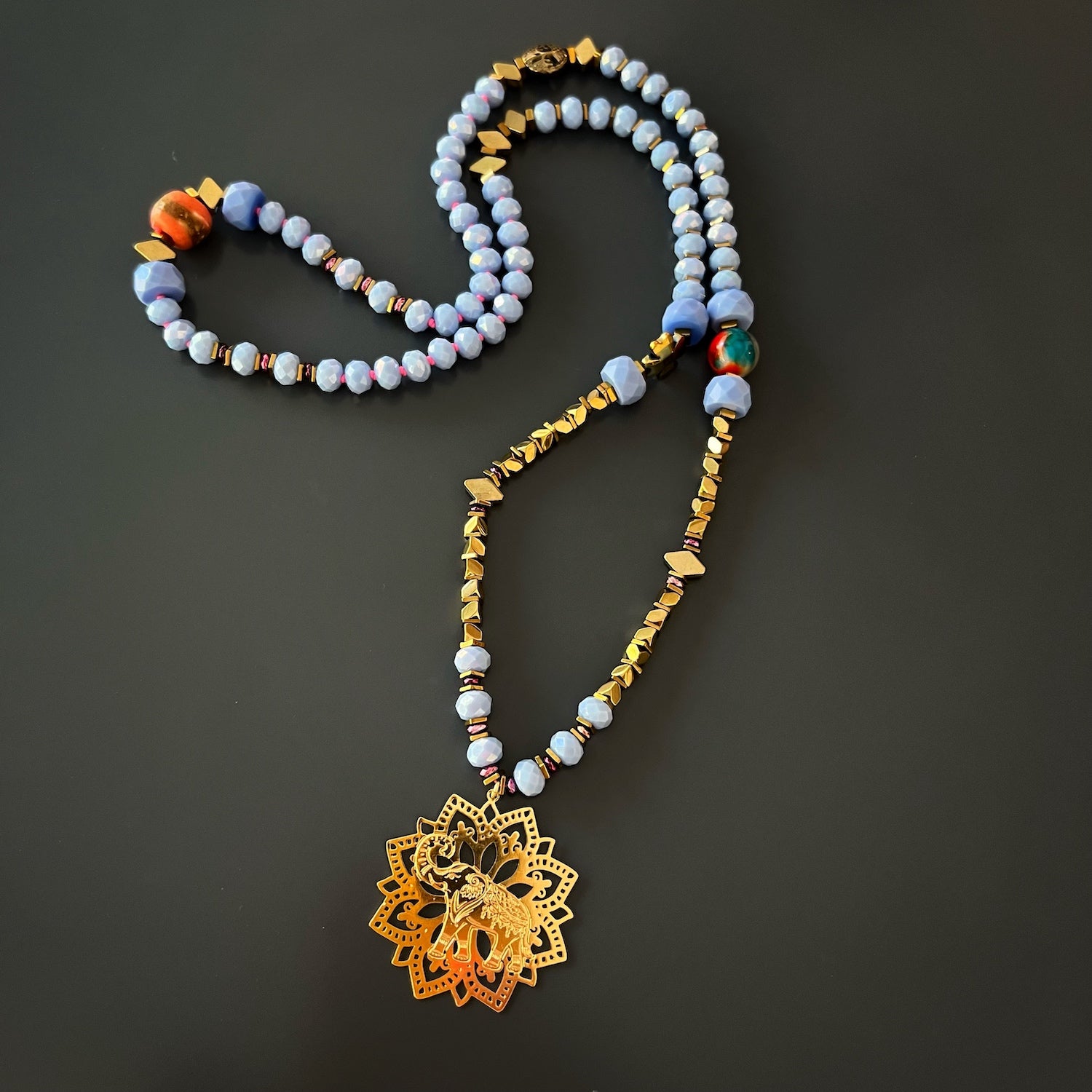 Blue Magic Gold Elephant Necklace
The Blue Magic Gold Elephant Necklace is an unique piece of jewelry that exudes elegance and charm. Crafted with meticulous attention to detail, this handmade necklace features a stunning combination of blue crystal beads, hematite flower and tree of life beads, and gold-colored hematite stone beads.
The necklace's centerpiece is an intricately designed elephant pendant, delicately plated with 18k gold. The elephant symbolizes wisdom, strength, and good fortune, making it a meaningful and symbolic addition to the necklace.
The Blue Magic Gold Elephant Necklace is a handmade and meaningful accessory that can be cherished for its beauty and symbolic significance. 
I personally hand craft each piece, making them one of a kind and meaningful...Each piece is unique like we all are..
Details;
8mm Faceted blue crystal beads
Gold color hematite stone beads
Gold color Hematite flower bead
Gold color hematite stone Tree Of Life bead
18K gold plated elephant pendant
Necklace length 35" with Pendant
Pendant height 1.7'' width 1.7''
Handmade in USA
Every Ebru Jewelry purchase will arrive wrapped in a gift box
Share