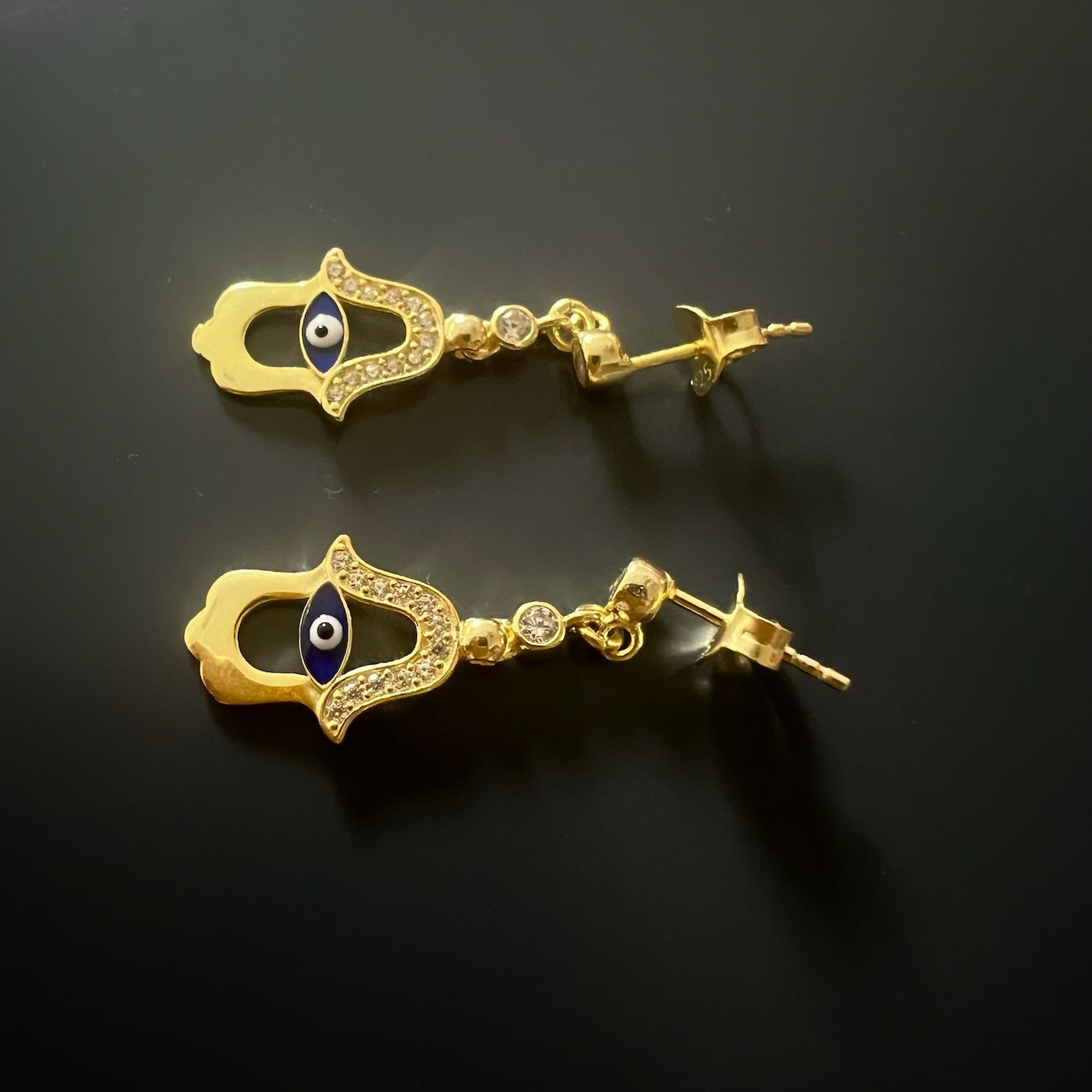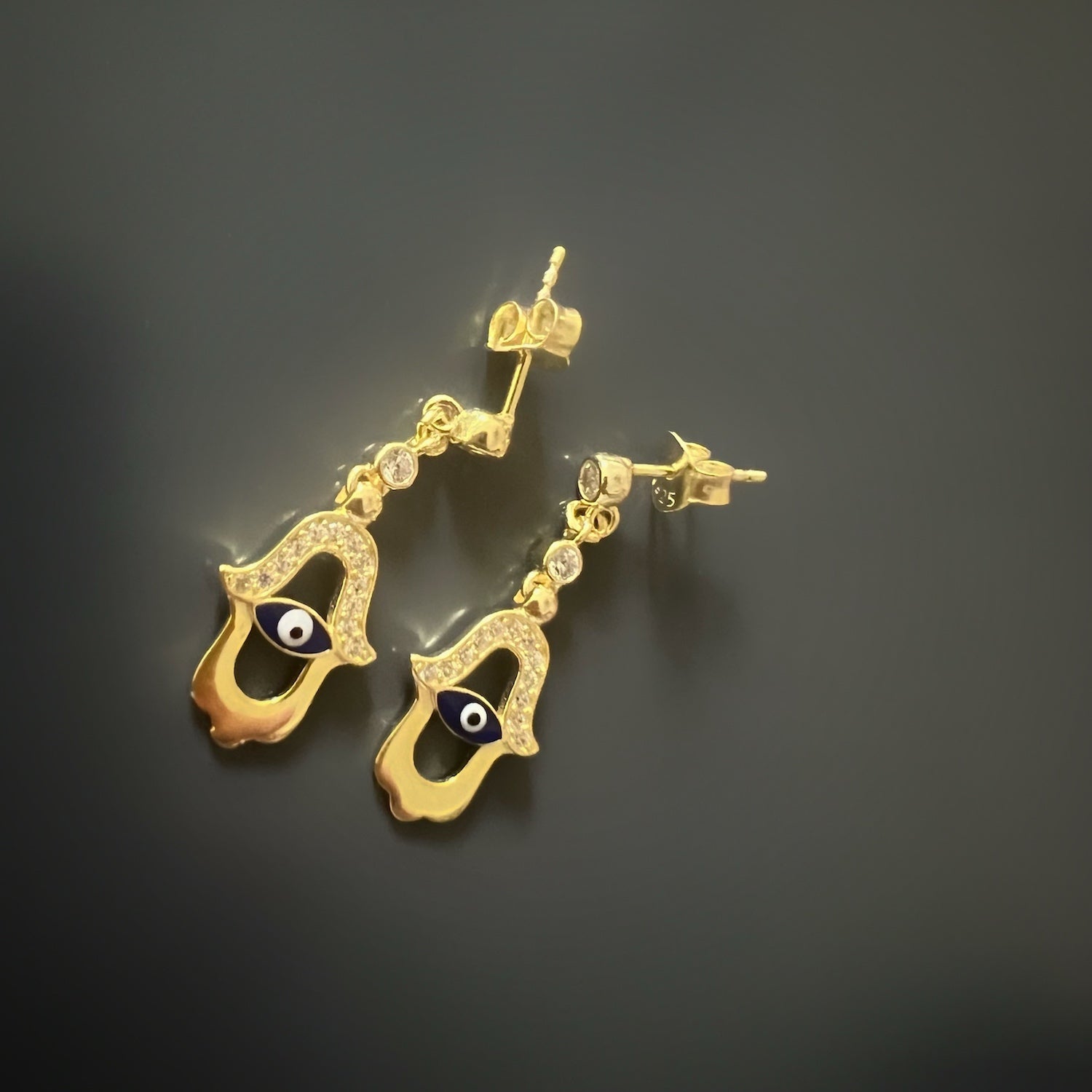 Blue Evil Eye Gold Hamsa Earrings
The Blue Evil Eye Gold Hamsa Earrings are a stunning and meaningful piece of handmade jewelry that combines elements of protection and beauty. These earrings are made of sterling silver and plated with 18k gold, giving them a luxurious and radiant appearance.
The centerpiece of these earrings is the blue enamel Evil Eye symbol and Hamsa symbol. The Hamsa, a hand-shaped symbol, is believed to bring protection and ward off negative energy, while the evil eye represents protection from envious or harmful gazes. 
With their exquisite craftsmanship and symbolic meaning, these earrings unique style and spirituality, making them a cherished addition to any jewelry collection.

I personally hand craft each piece, making them one of a kind and meaningful...Each piece is unique like we all are...
Details;
925 Sterling silver on 18K gold plated
Blue enamel
CZ Diamonds 
Handmade in USA
Every Ebru Jewelry purchase will arrive wrapped in a gift box
Share