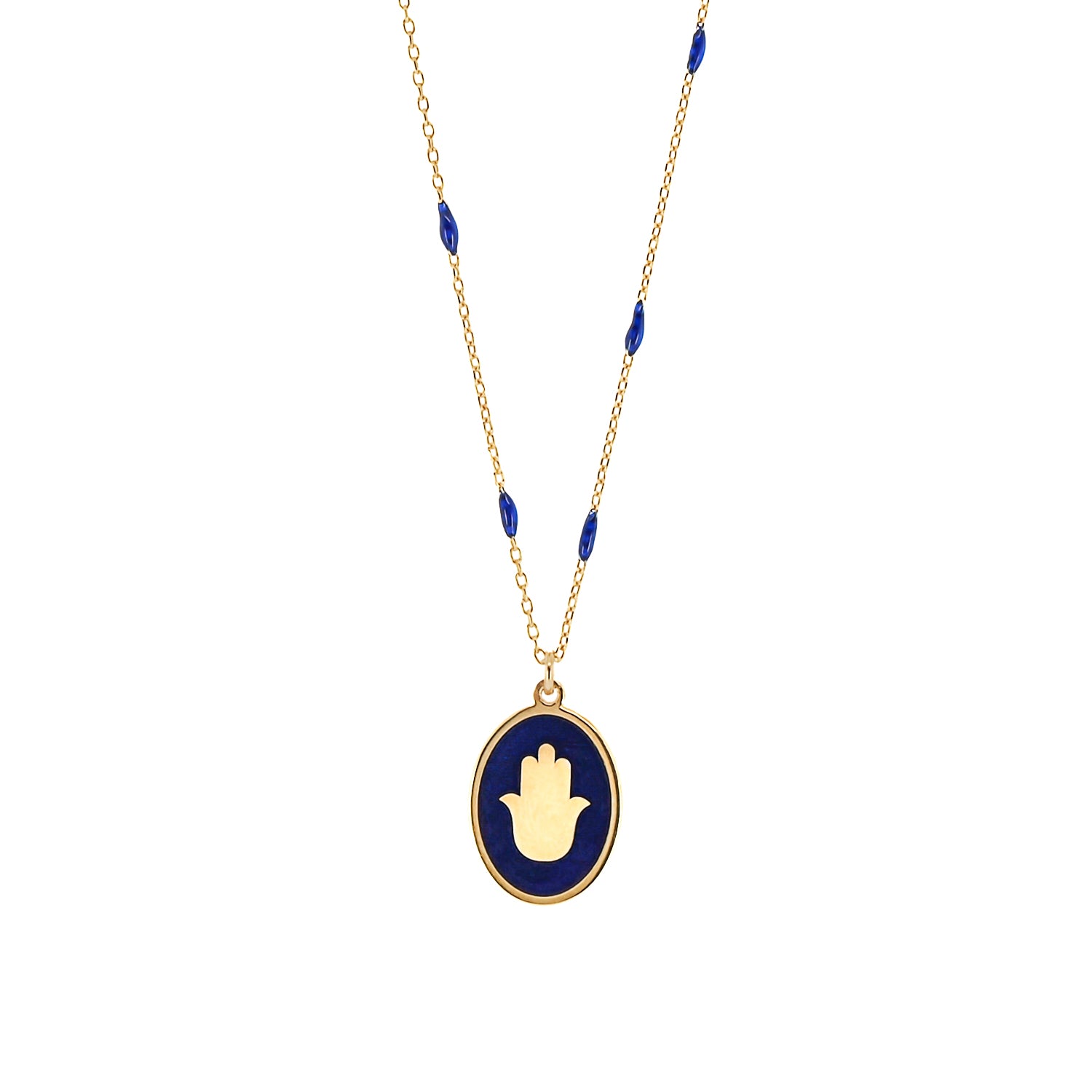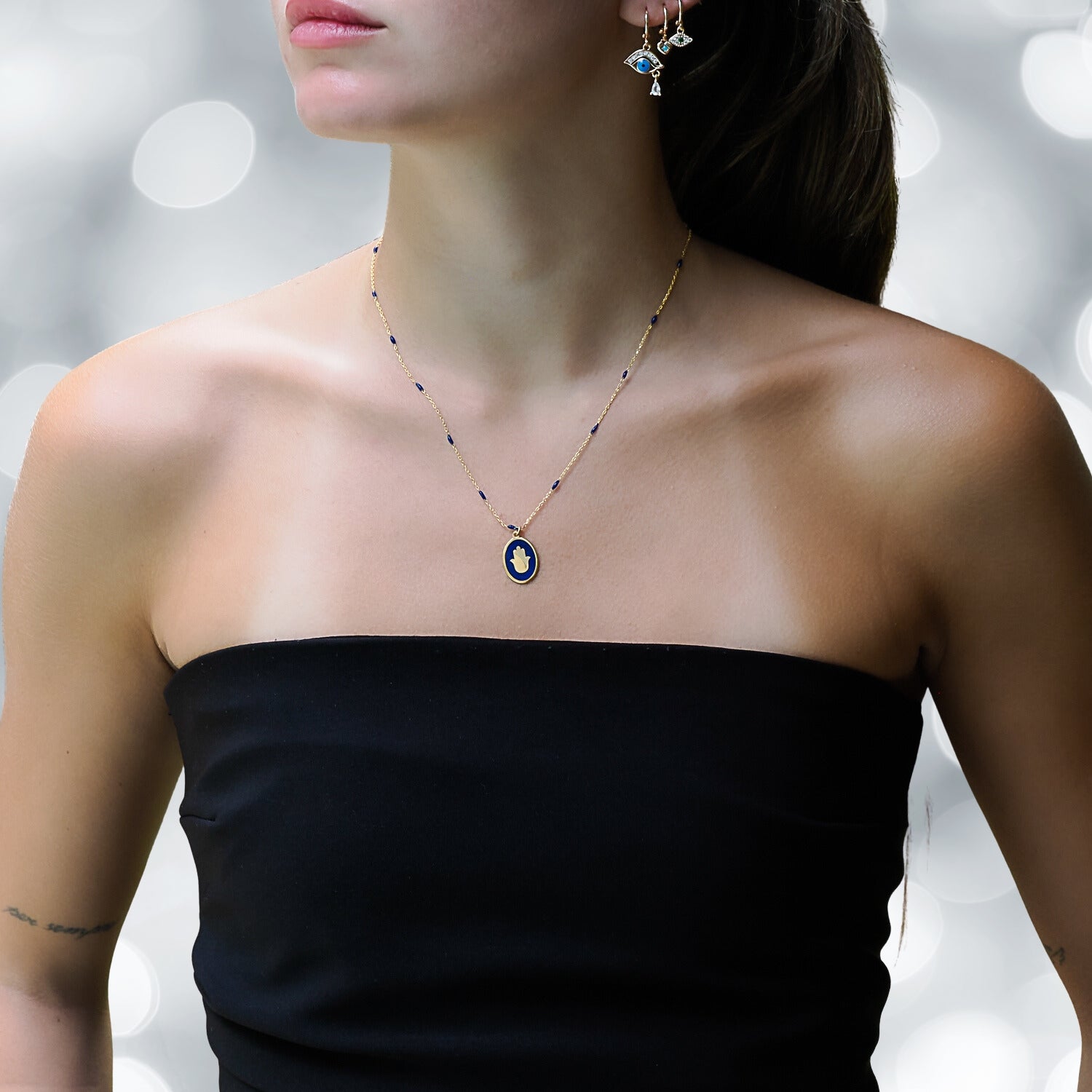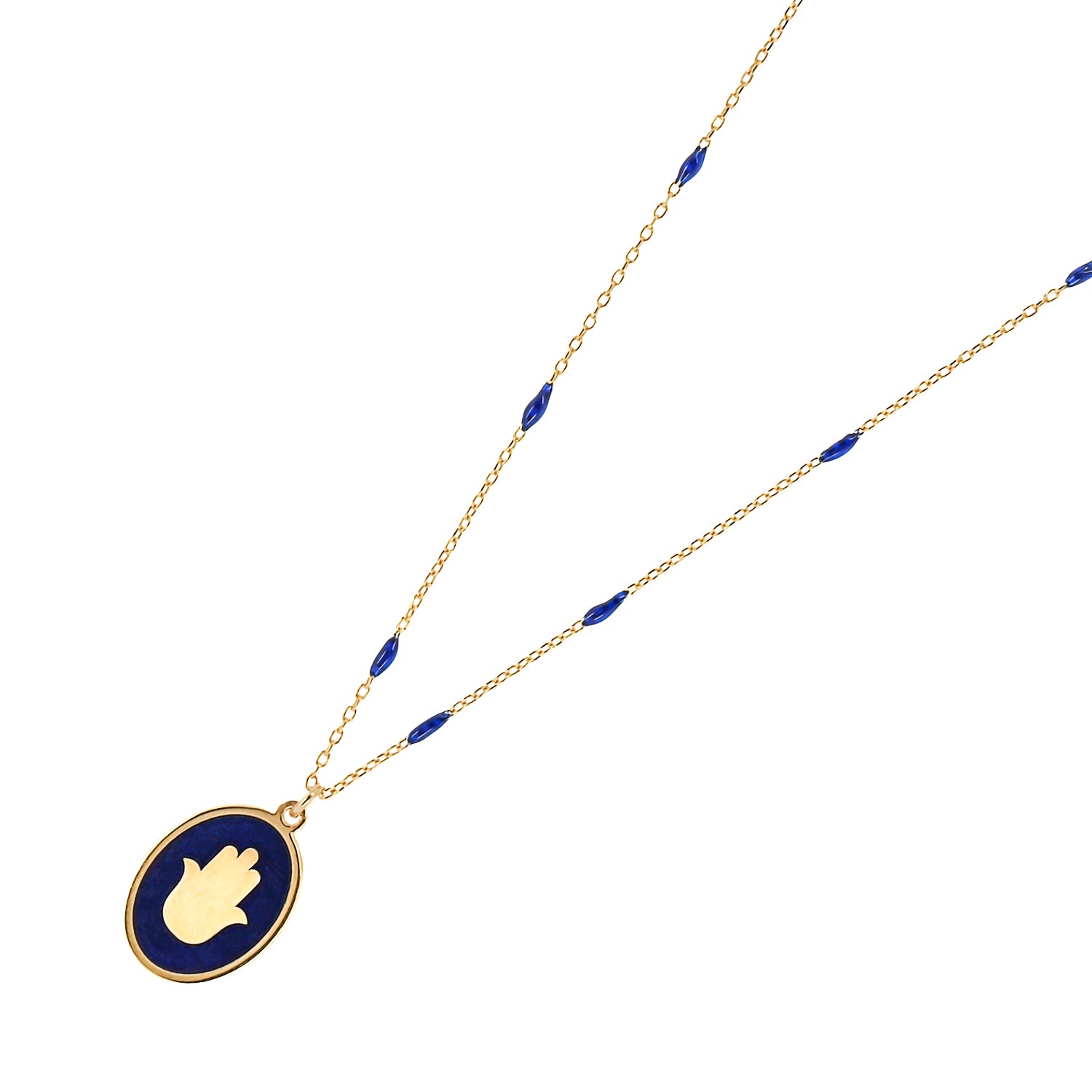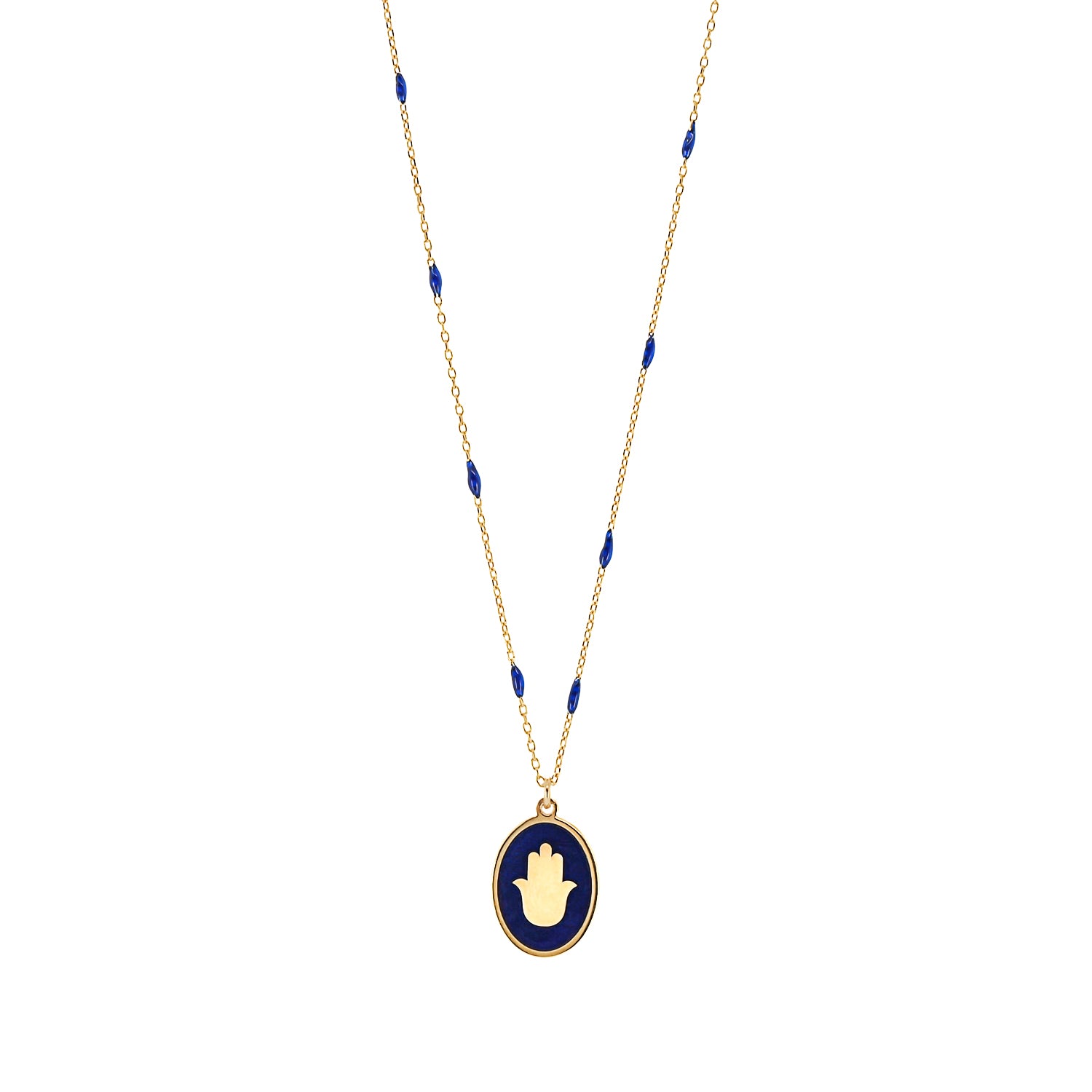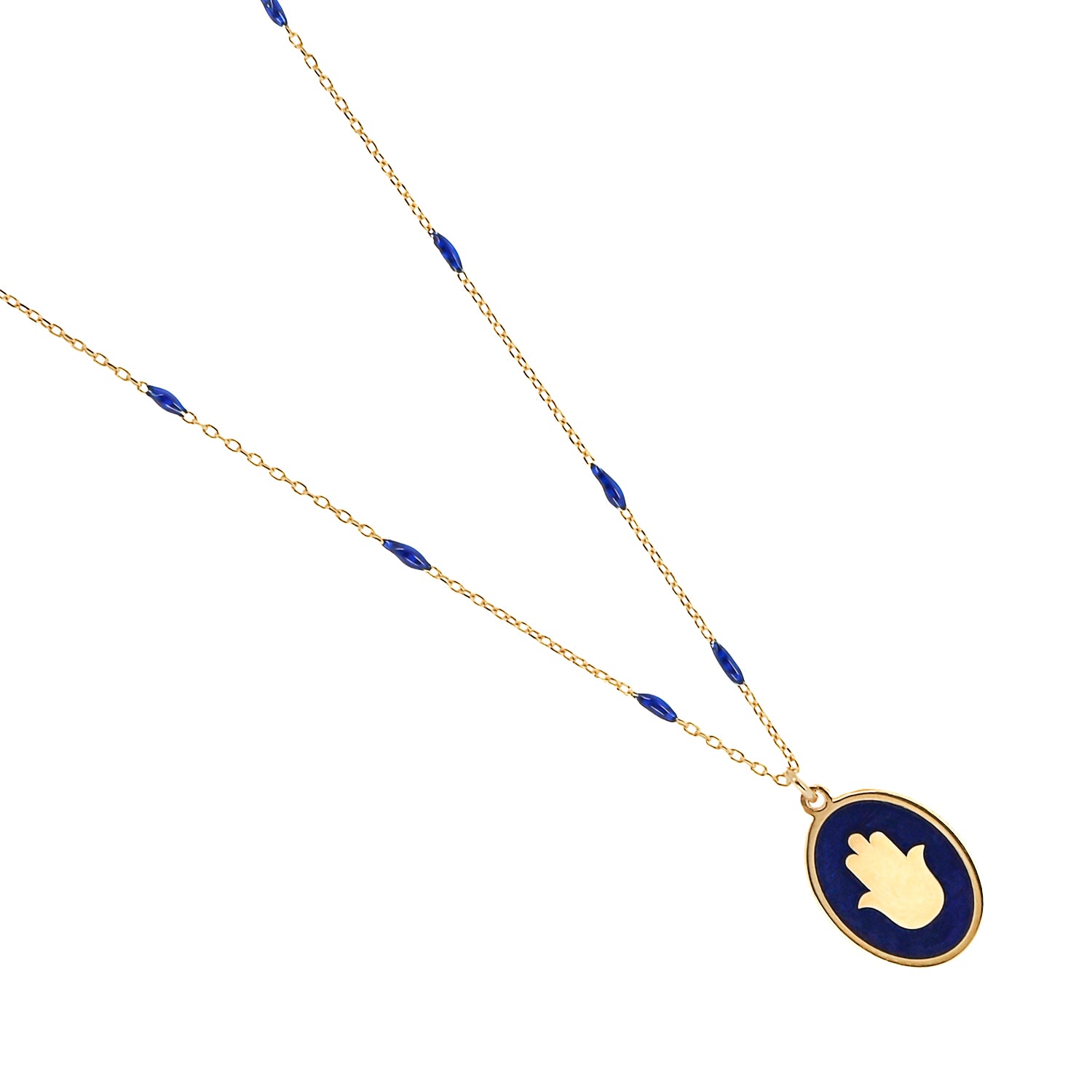 Blue Enamel Hamsa Talisman Necklace
The Blue Enamel Hamsa Talisman Necklace is a harmonious blend of spiritual protection, elegant design, and meaningful symbolism.
At the heart of this handmade necklace hangs a gold and blue enamel Hamsa Hand pendant. The Hamsa Hand, an ancient symbol of protection, blessings, and guidance.
The foundation of this masterpiece is a sterling silver chain, luxuriously coated with 18K gold plating. The chain's radiant golden hue elegantly complements the vivid blue enamel, creating a visual harmony.
Whether you wear it to ward off negativity, express your personal elegance or simply appreciate the fusion of aesthetics and symbolism, this unique necklace is designed to capture admiration and spark conversations.
I personally hand craft each piece, making them one of a kind and meaningful...Each piece is unique like we all are..
Details;
Sterling silver on 18K gold plated
Blue enamel
Necklace length 18" and 2'' extender
Pendant height 0.7''
Pendant width 0.6''
Handmade in USA
Every Ebru Jewelry purchase will arrive wrapped in a gift box
Share