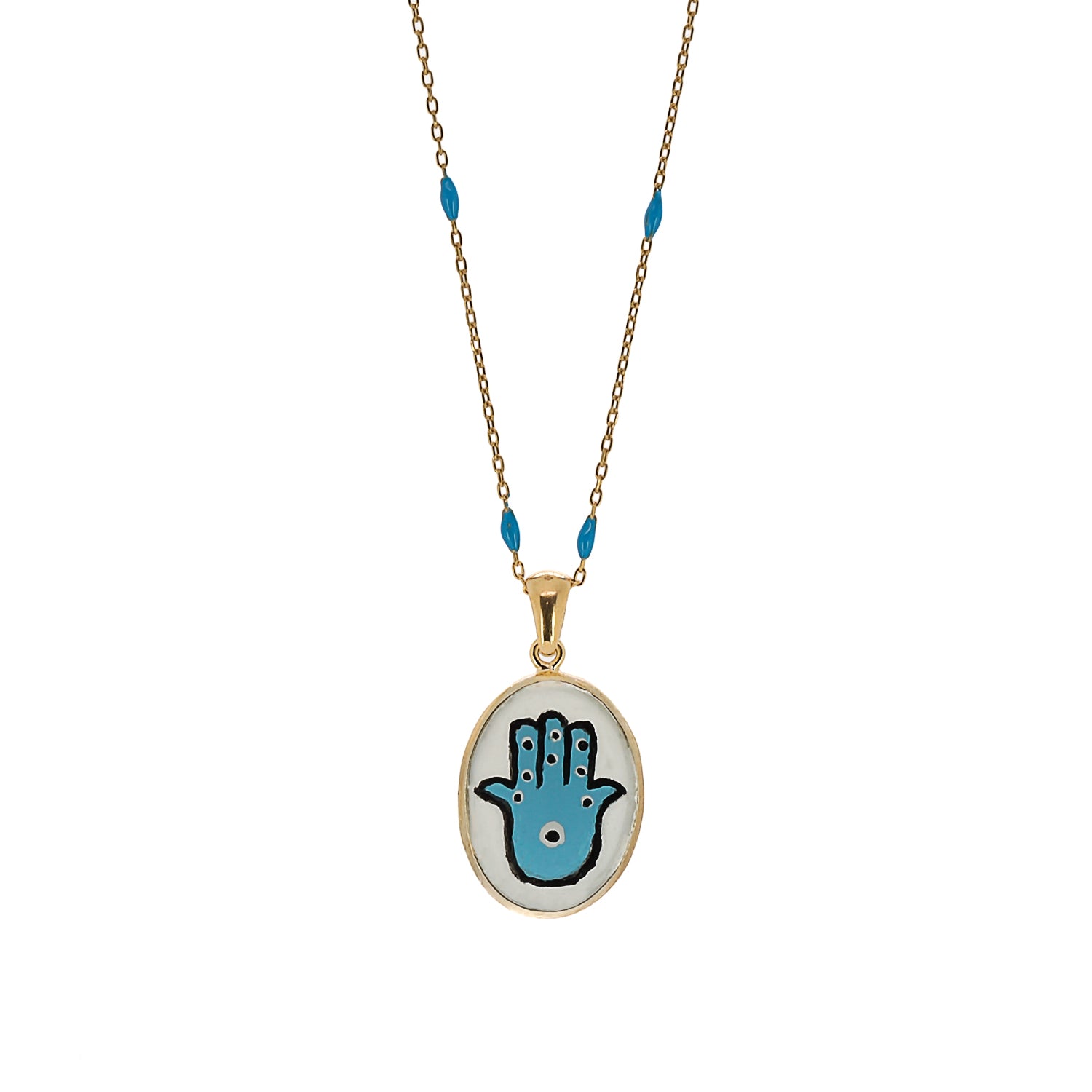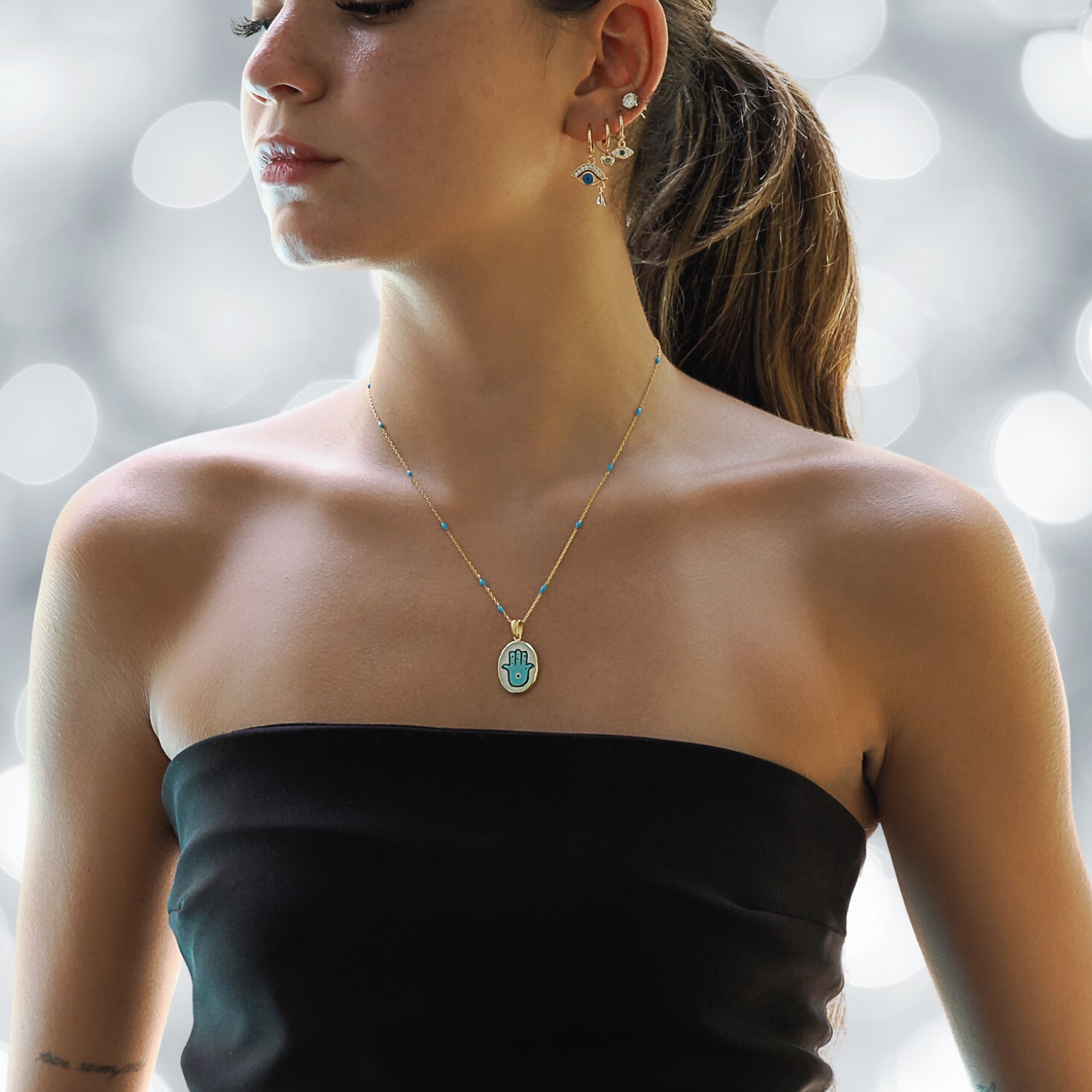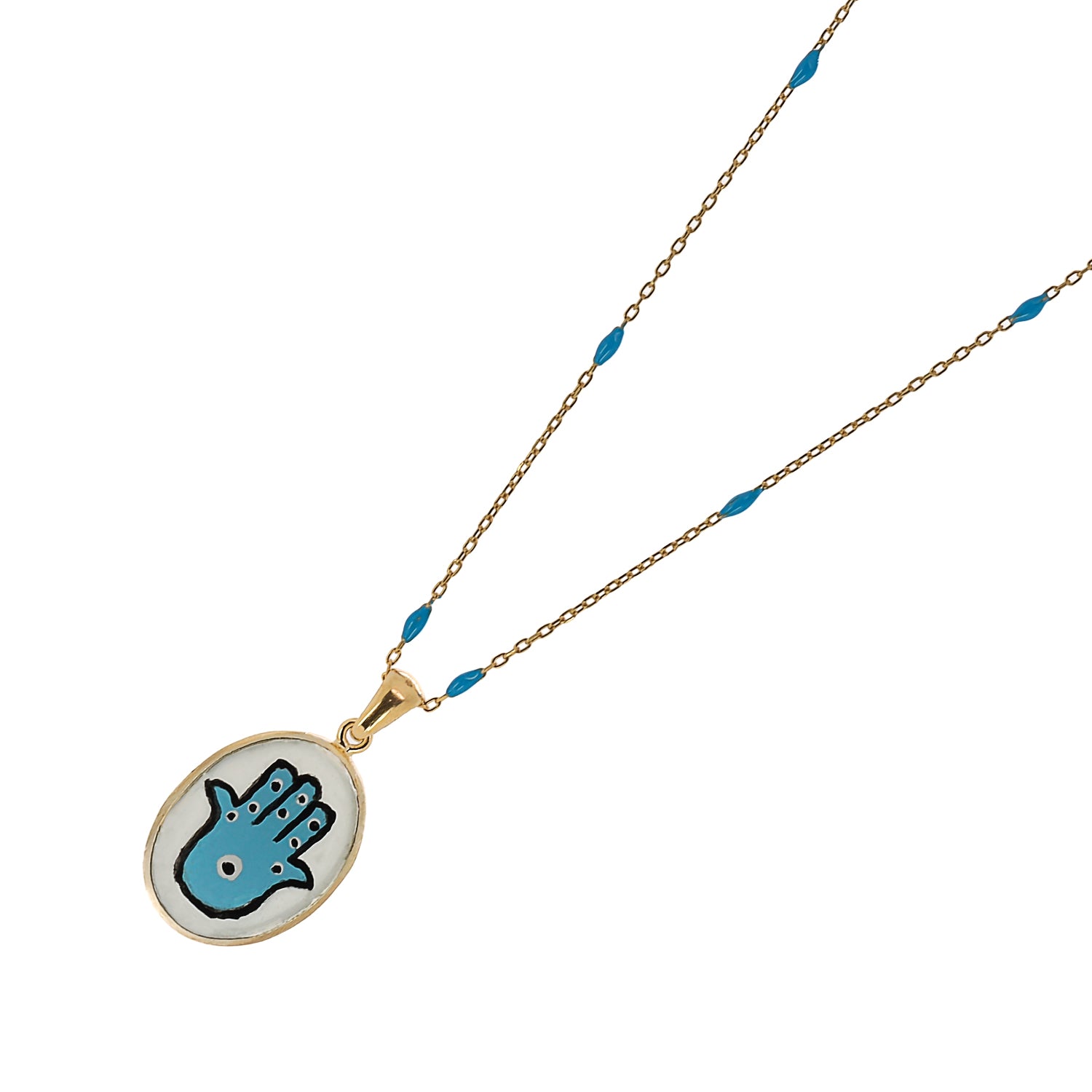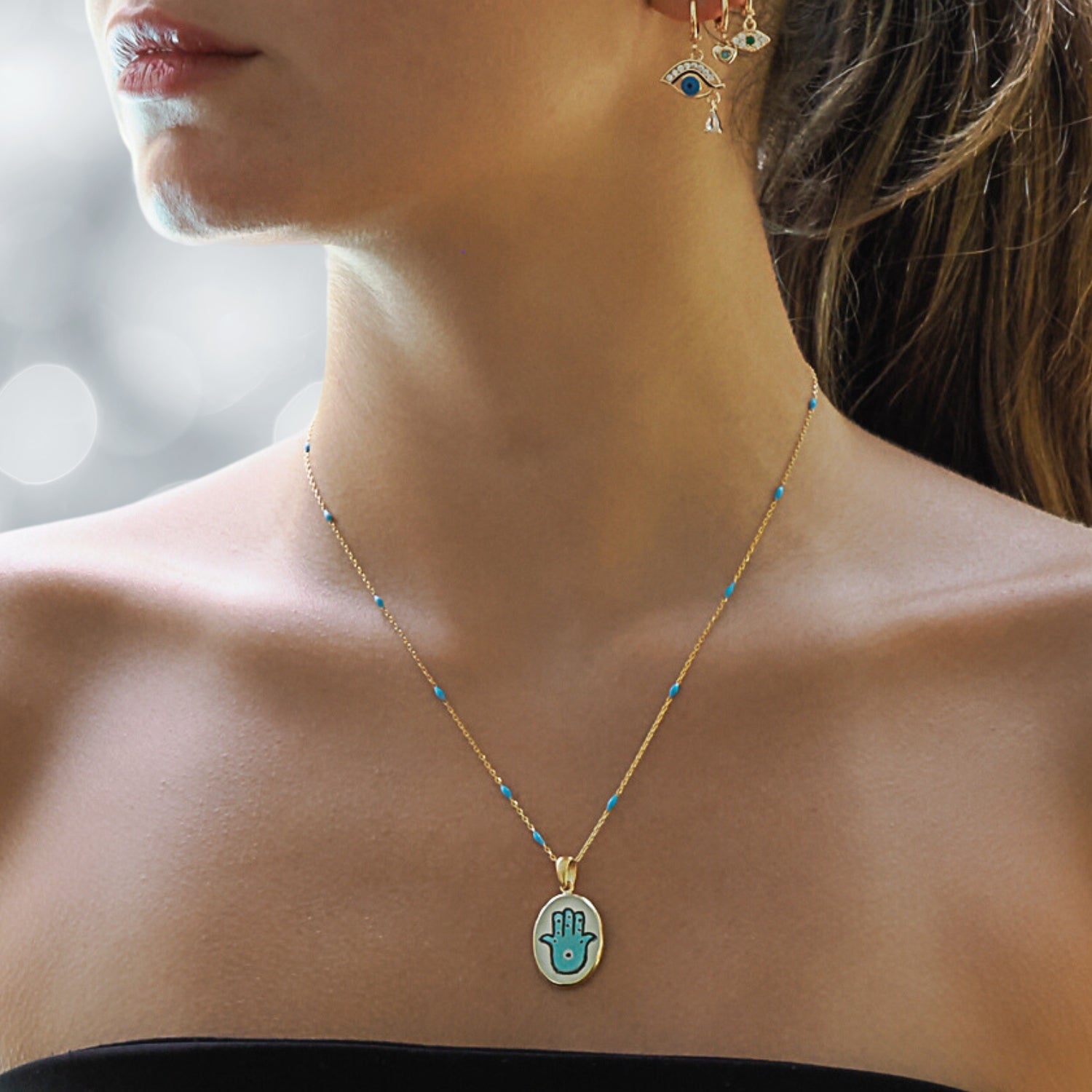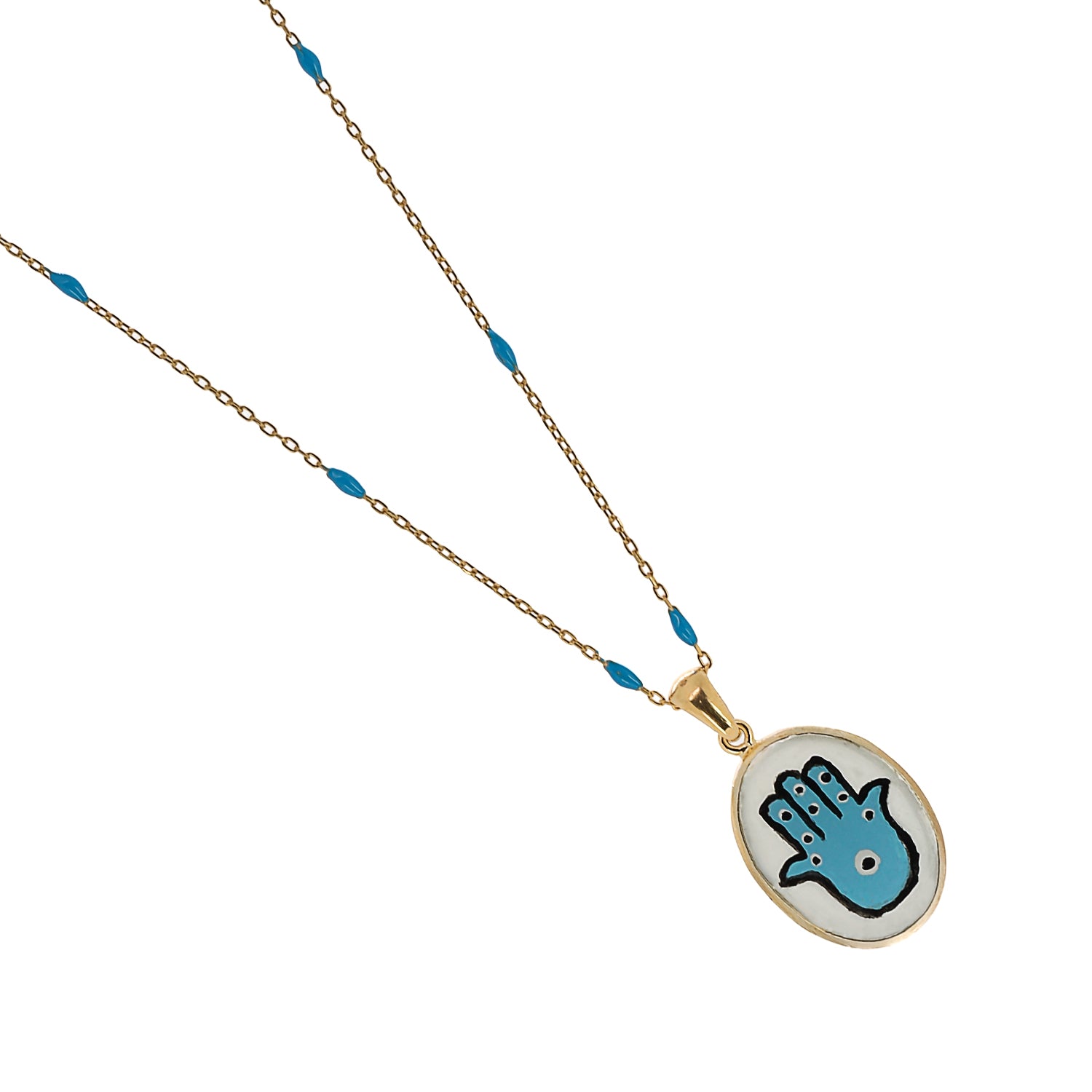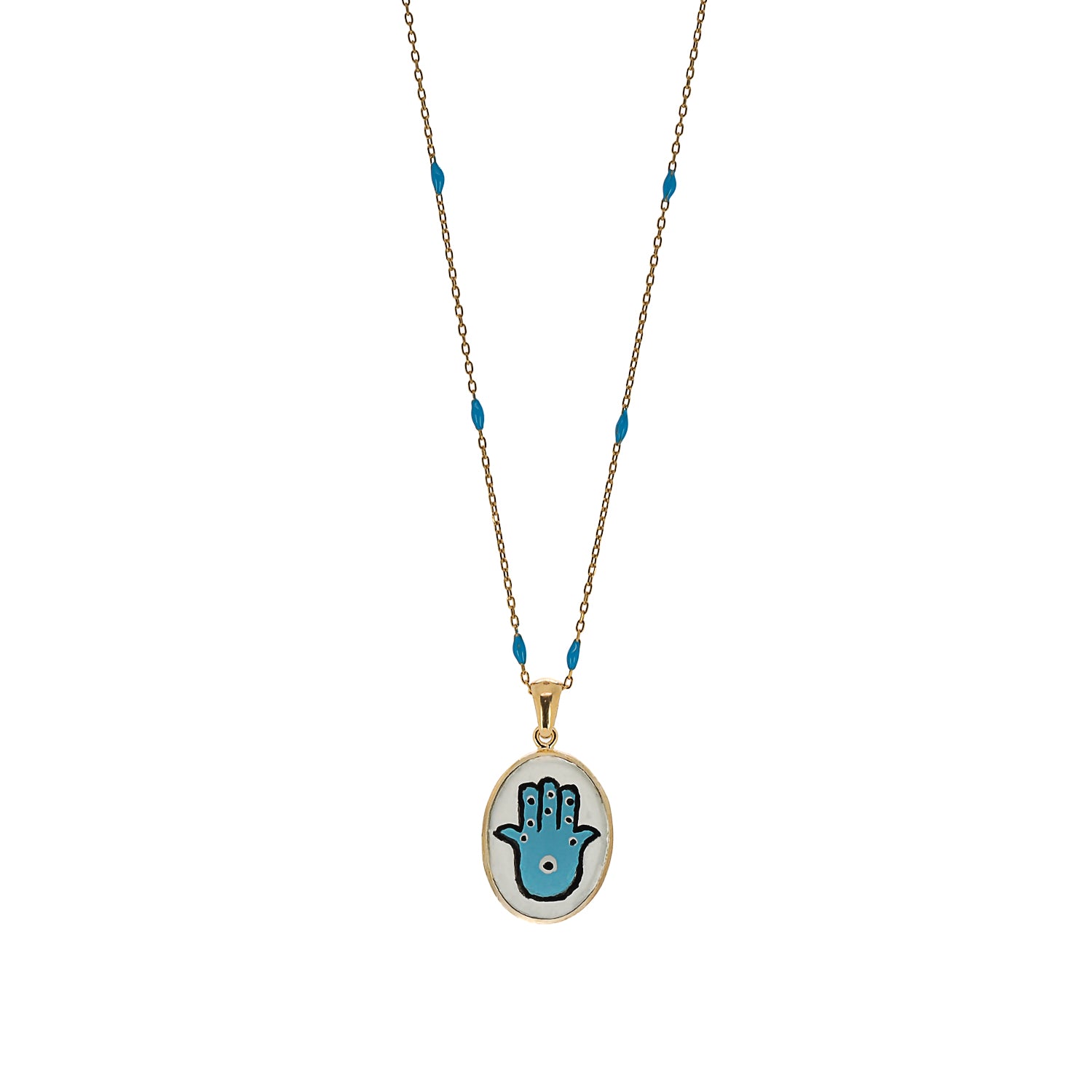 Blessed Hamsa Hand Turquoise Necklace
The Blessed Hamsa Hand Turquoise Necklace goes beyond being a mere accessory; it's a wearable representation of profound meanings and artistic craftsmanship. Whether you wear it to channel ancient blessings, express your individuality, or simply revel in its aesthetic allure, this handmade necklace is designed to evoke conversations and admiration. With its handcrafted sterling silver, 18K gold plating, turquoise enamel, and intricate symbolism, the Blessed Hamsa Hand Turquoise Necklace is a testament to the seamless fusion of spiritual heritage and contemporary style.
The Hamsa Hand, revered across cultures for its protective and guiding qualities, takes on a new life with its gracefully curved design. Each finger of the Hamsa is a testament to strength, fortune, and safeguarding against negative energies.
I personally hand craft each piece, making them one of a kind and meaningful...Each piece is unique like we all are..
Details;
Handmade Sterling silver on 18K gold plated pendant
18K gold vermeil chain with turquoise enamel
Necklace length 20" and 2'' extender
Pendant height 0.8''
Pendant width 0.6''
Handmade in USA
Every Ebru Jewelry purchase will arrive wrapped in a gift box
Share