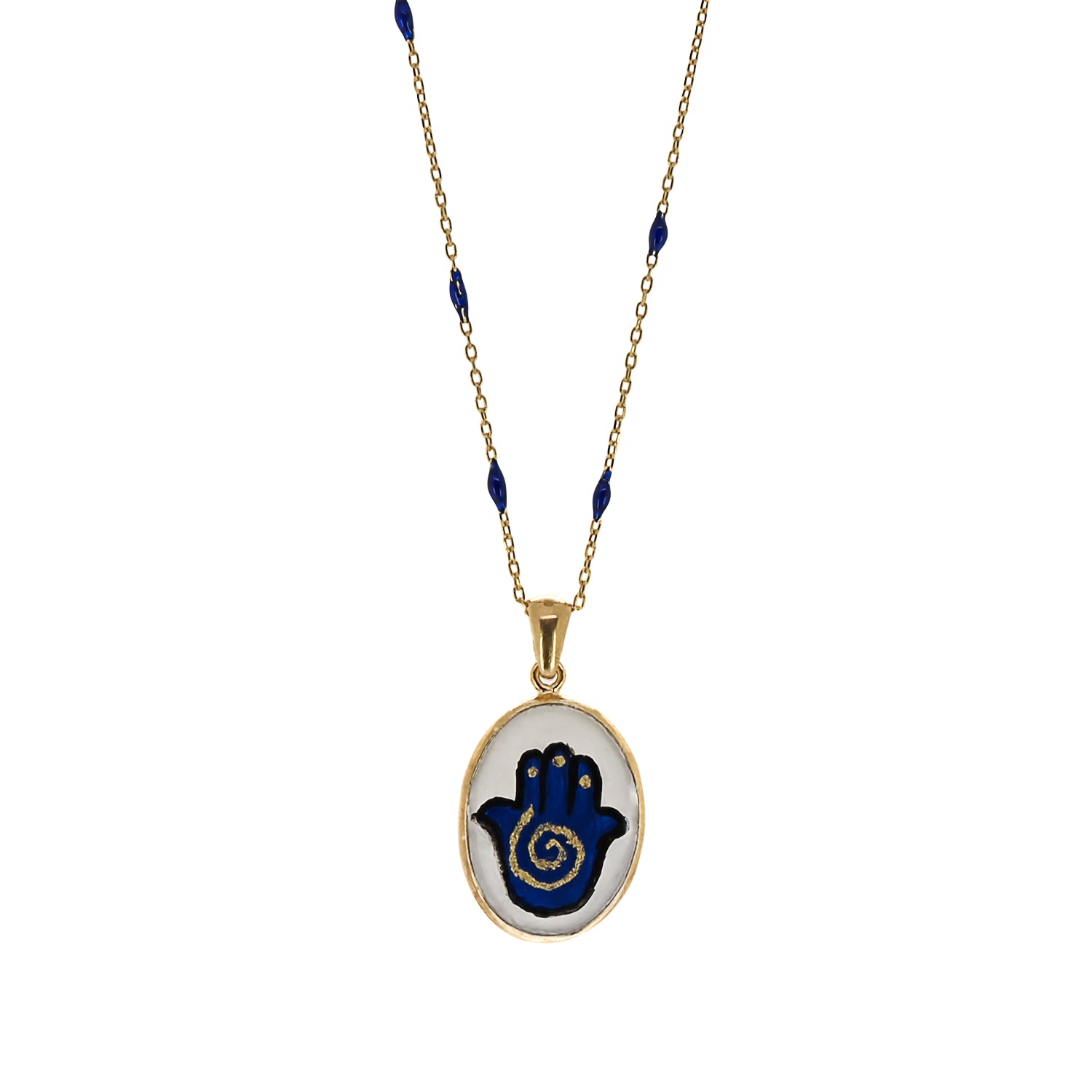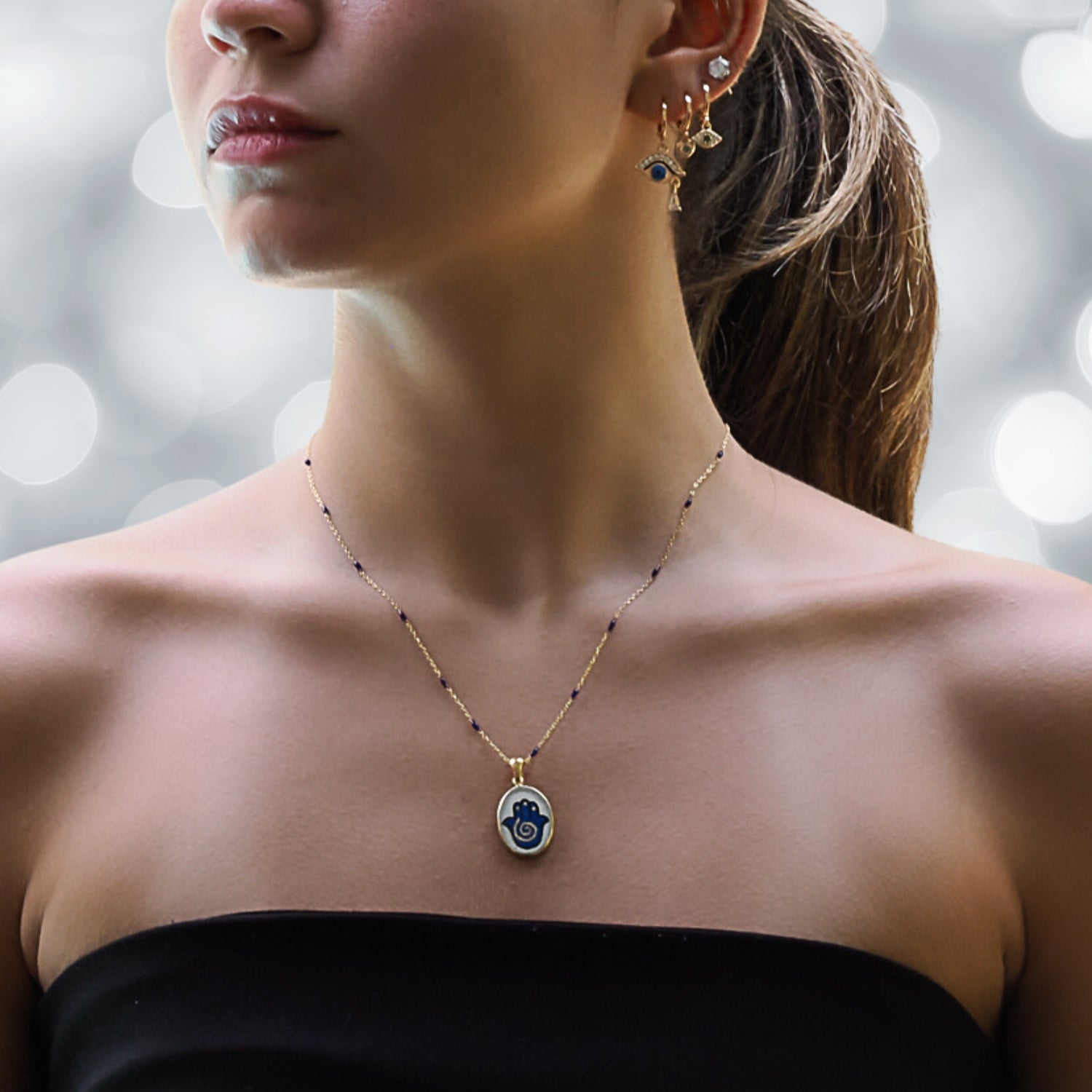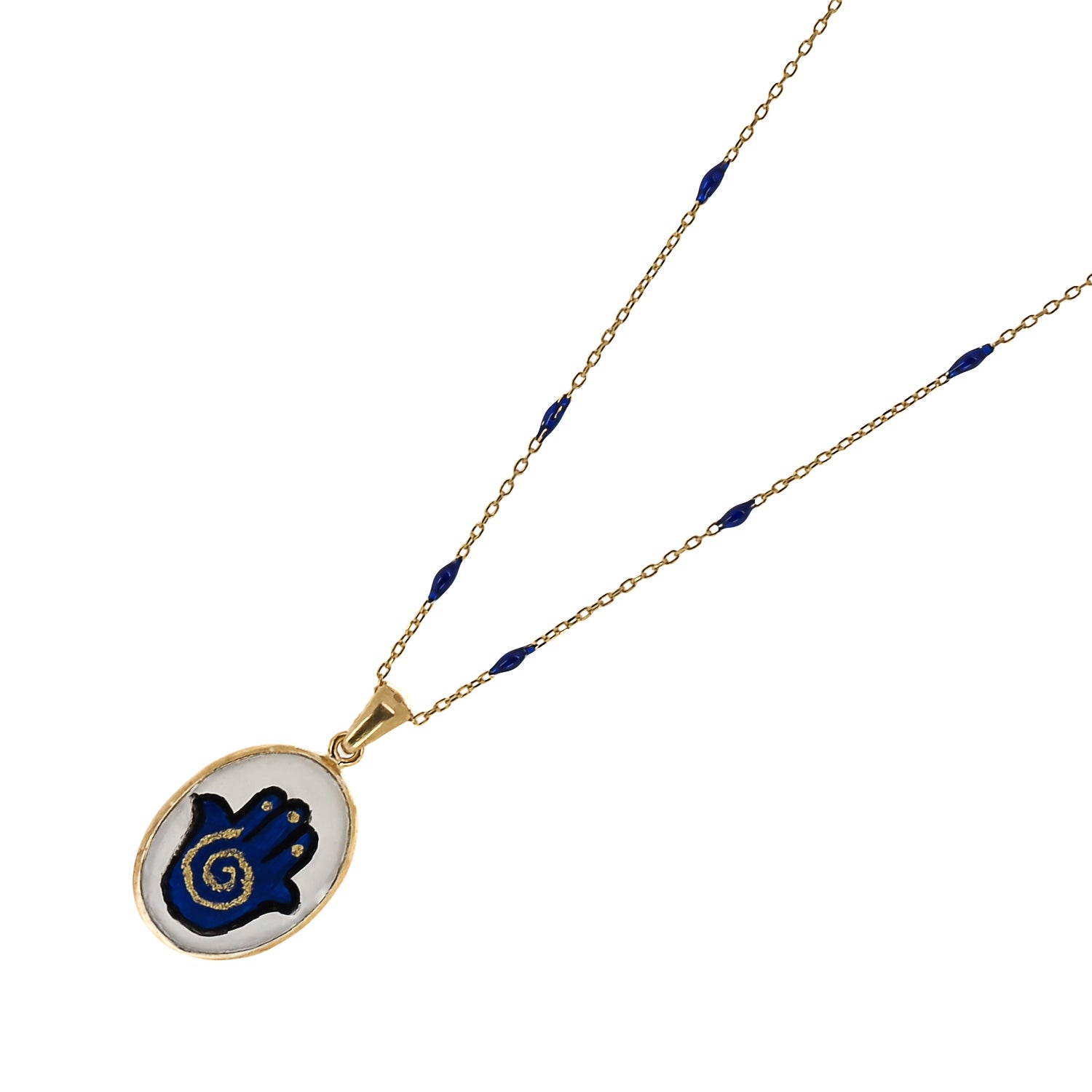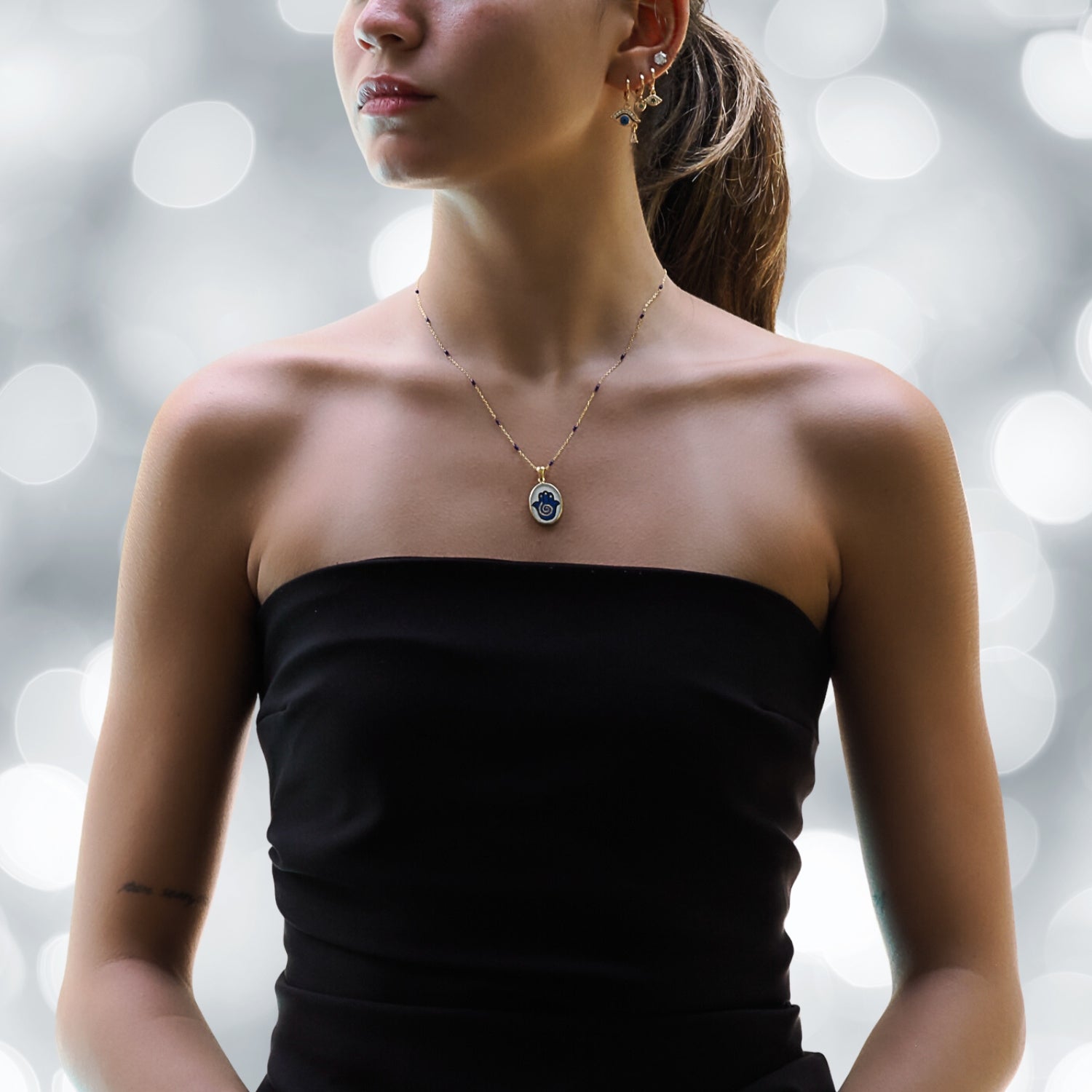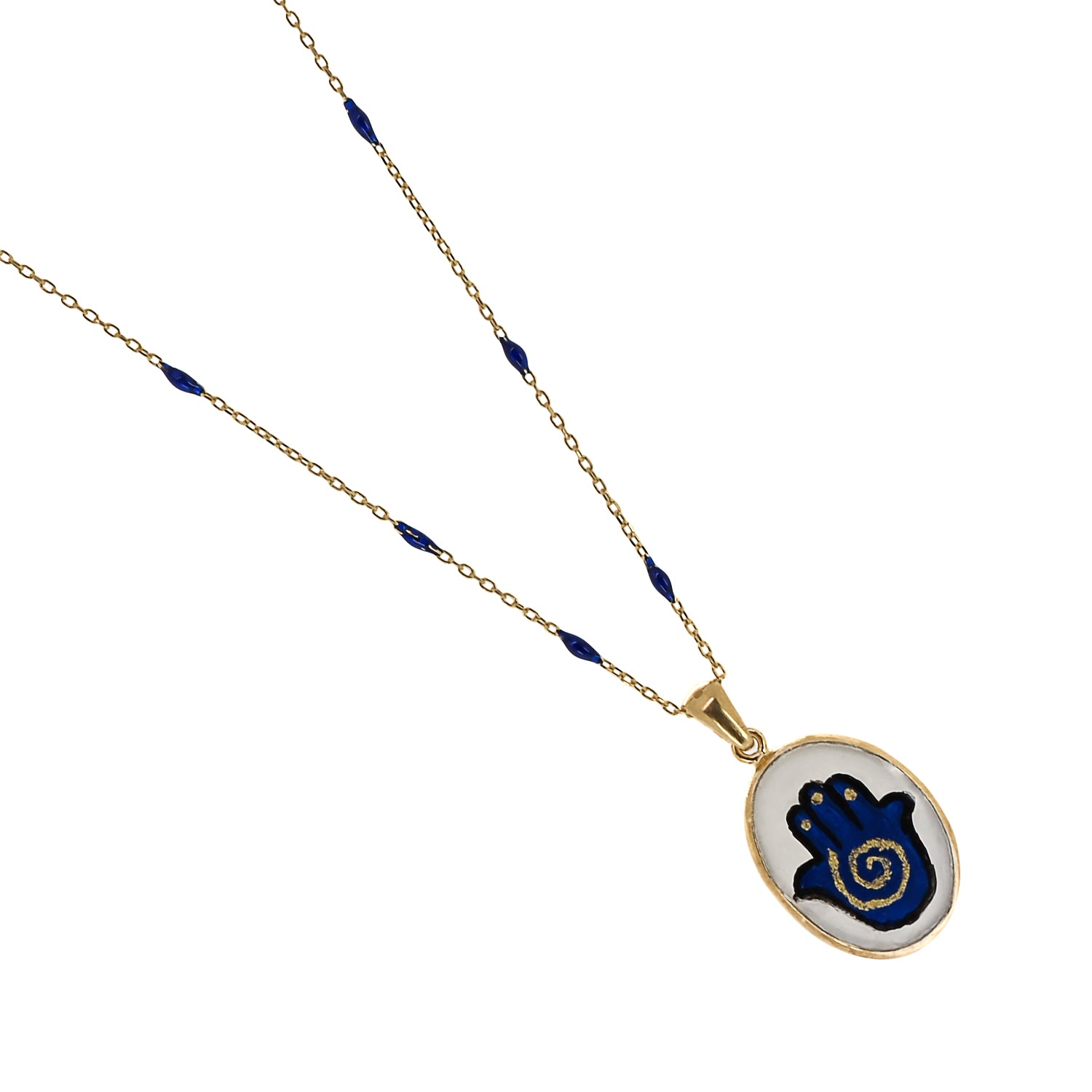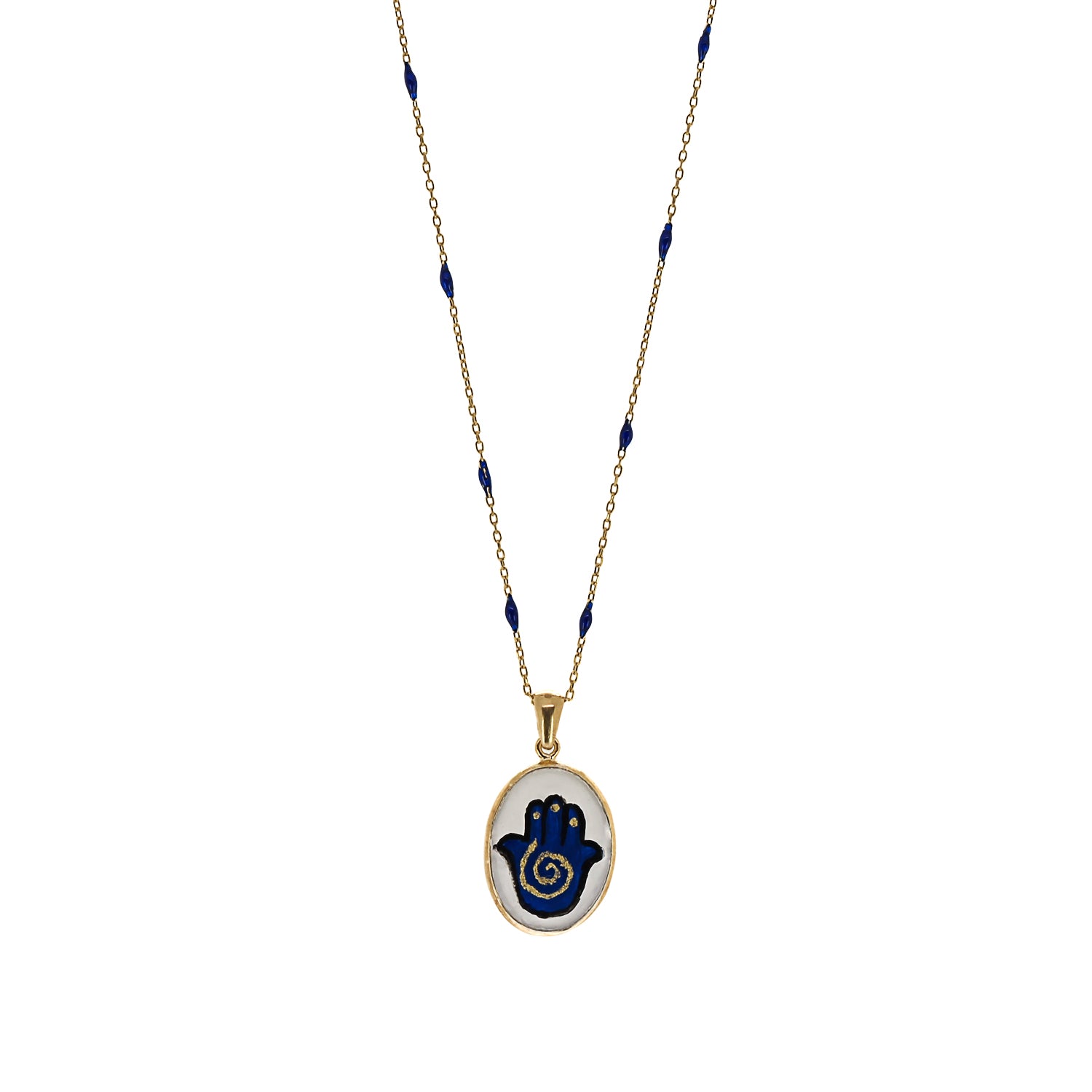 Blessed Hamsa Hand Necklace
The Blessed Hamsa Hand Necklace is a fusion of elegance, symbolism, and craftsmanship.With its sterling silver craftsmanship, 18K gold plated chain, blue enamel detailing. The Blessed Hamsa Hand Necklace is an embodiment of elegance and spirituality.
The Hamsa Hand, a symbol of protection and blessings across various cultures, takes center stage with its delicate curves and thoughtful detailing. Each finger of the Hamsa carries a significance, representing elements like strength, luck, and warding off negativity. The silver Hamsa is adorned with a mesmerizing spiral motif, adding a touch of mystique and dynamism to the handmade design.
I personally hand craft each piece, making them one of a kind and meaningful...Each piece is unique like we all are..
Details;
Handmade Sterling silver on 18K gold plated pendant
18K gold vermeil chain with blue enamel
Necklace length 20" and 2'' extender
Pendant height 0.8''
Pendant width 0.6''
Handmade in USA
Every Ebru Jewelry purchase will arrive wrapped in a gift box
Share