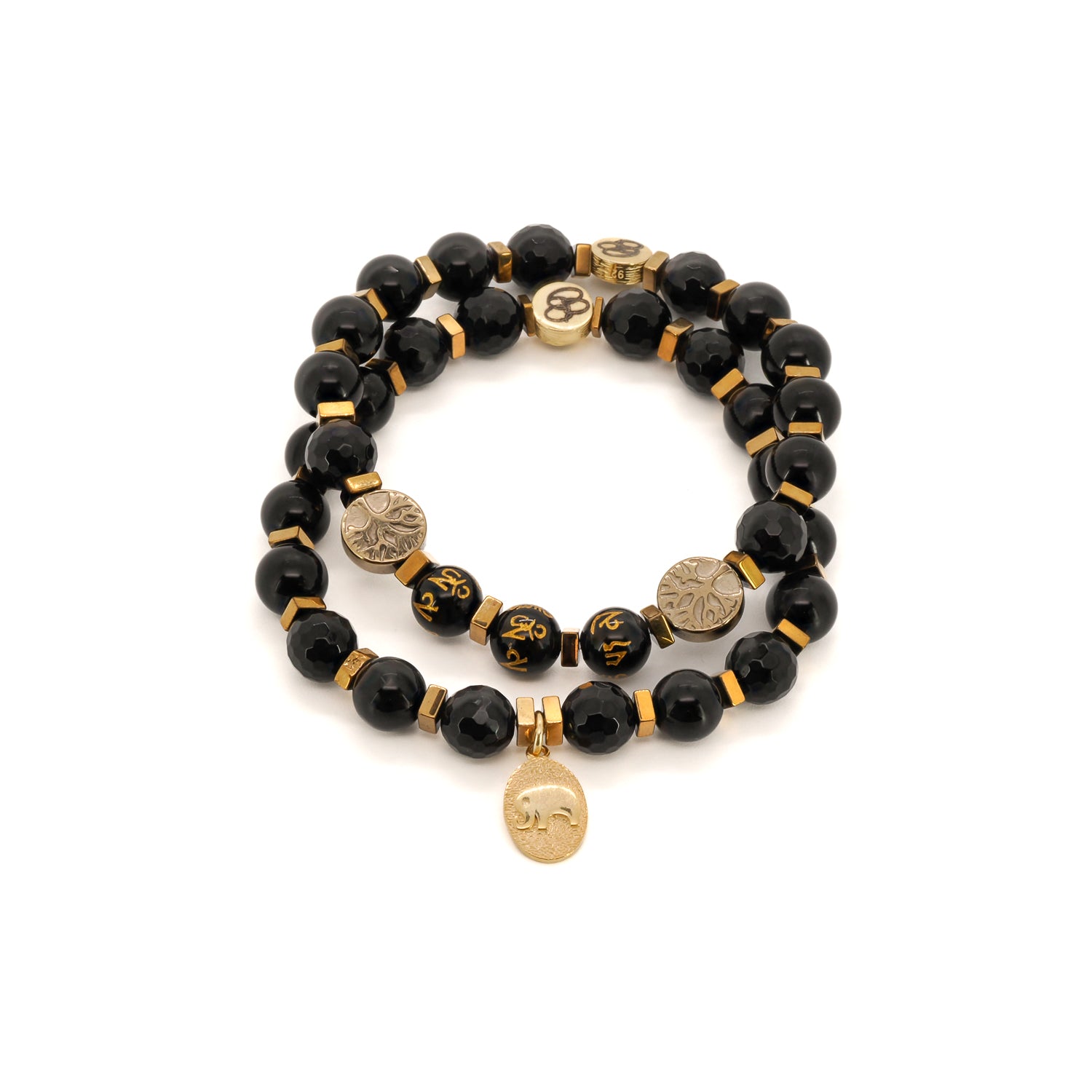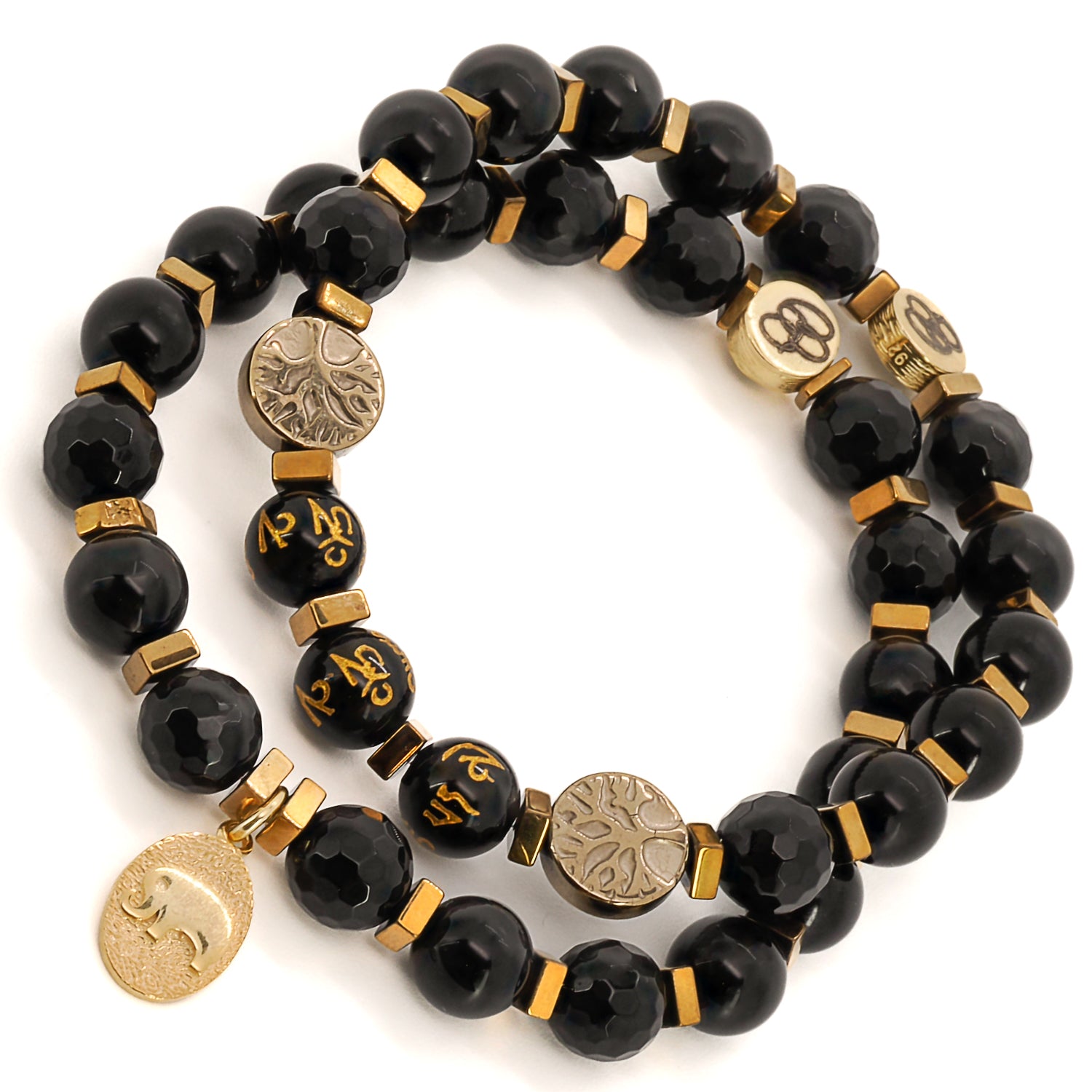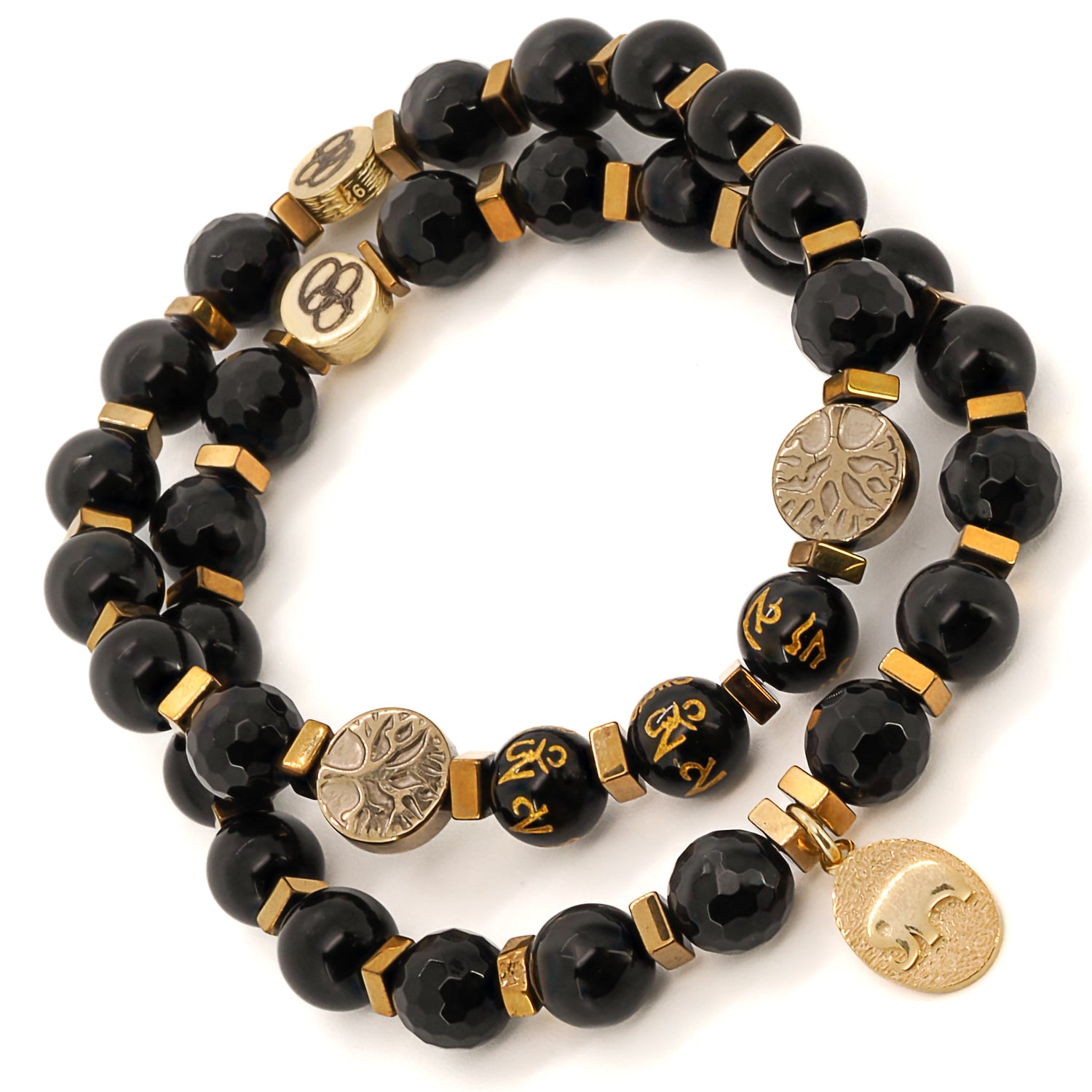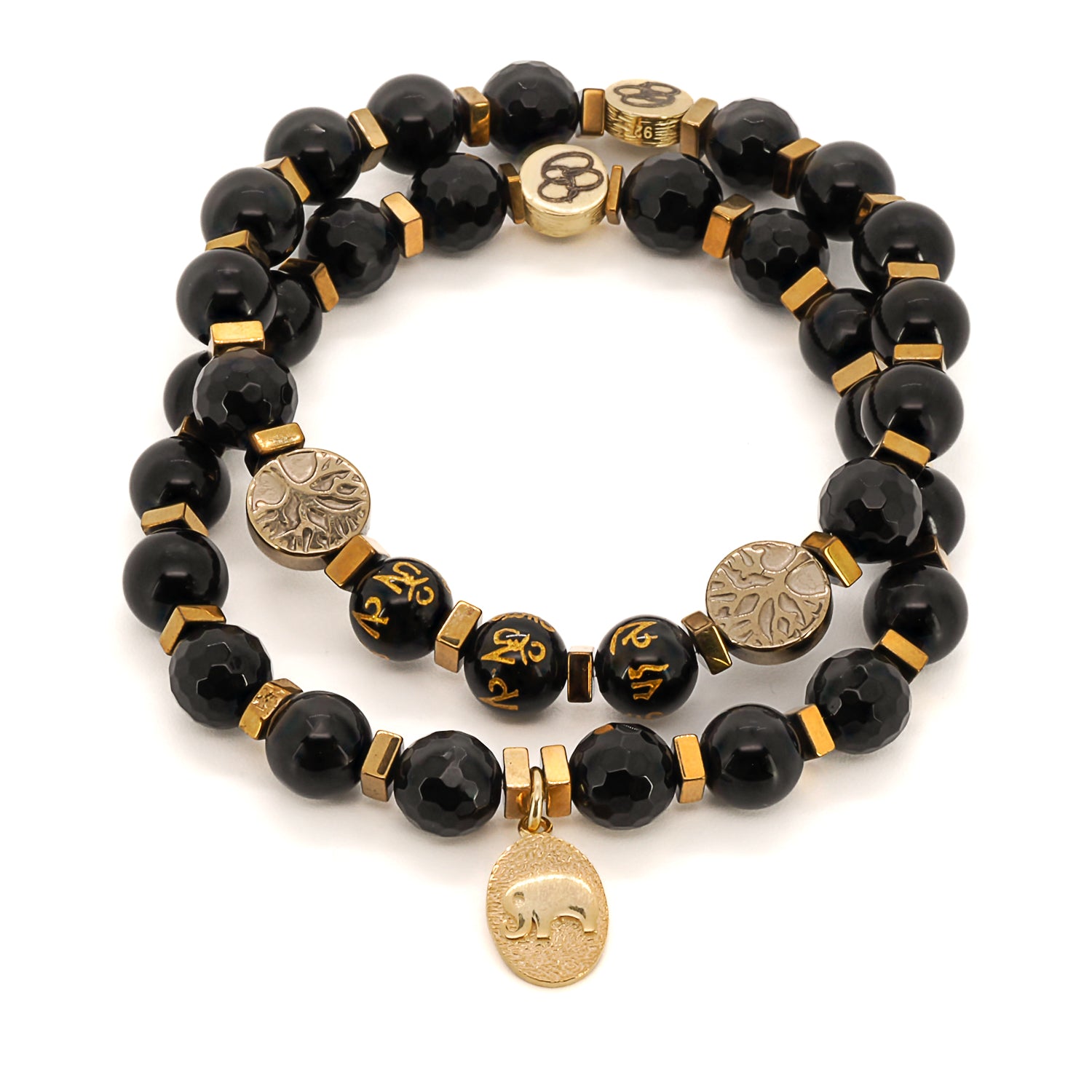 Black Onyx Gold Elephant Yoga Journey Bracelet Set
The Black Onyx Gold Elephant Yoga Journey Bracelet Set is a beautiful and unique collection of handmade jewelry designed to support mindfulness and spiritual growth. The set includes two bracelets, each made with different elements that work together to promote inner peace and balance.
The first bracelet features onyx stone beads, which are known for their grounding and protective properties. These beads are believed to help soothe anxiety and stress and promote inner strength and focus. 
The second bracelet includes Om Mani Padme Hum mantra beads, which are inscribed with a powerful mantra used in Buddhist meditation. This mantra is said to help cultivate compassion and wisdom, and to promote a sense of peace and inner calm. Hematite stone tree of life bead, which is a symbol of growth, strength, and stability.
I personally hand craft each piece, making them one of a kind and meaningful. Each piece is unique like we all are...
Details;
8mm Onyx stone beads
Om Mani Padme Hum Nepal beads
Hematite stone Tree Of Life Beads
Sterling silver on 18K gold plated Om charm
Sterling silver on 18kK gold plated logo bead
Bracelet size 6.5" on high quality stretchy jewelry cord. Contact me if you need any adjustments.

Handmade in USA
Every Ebru Jewelry purchase will arrive wrapped in a gift box
Share