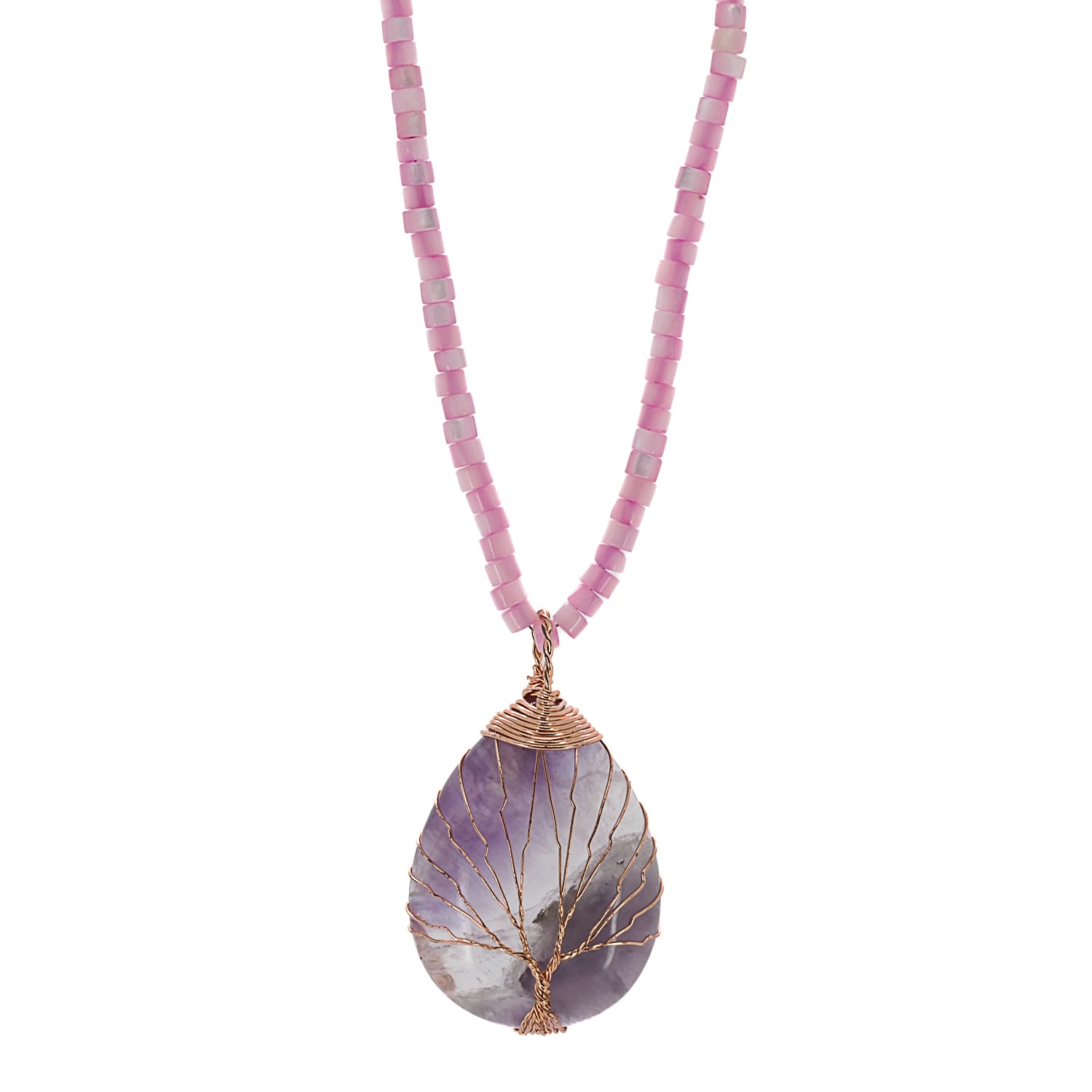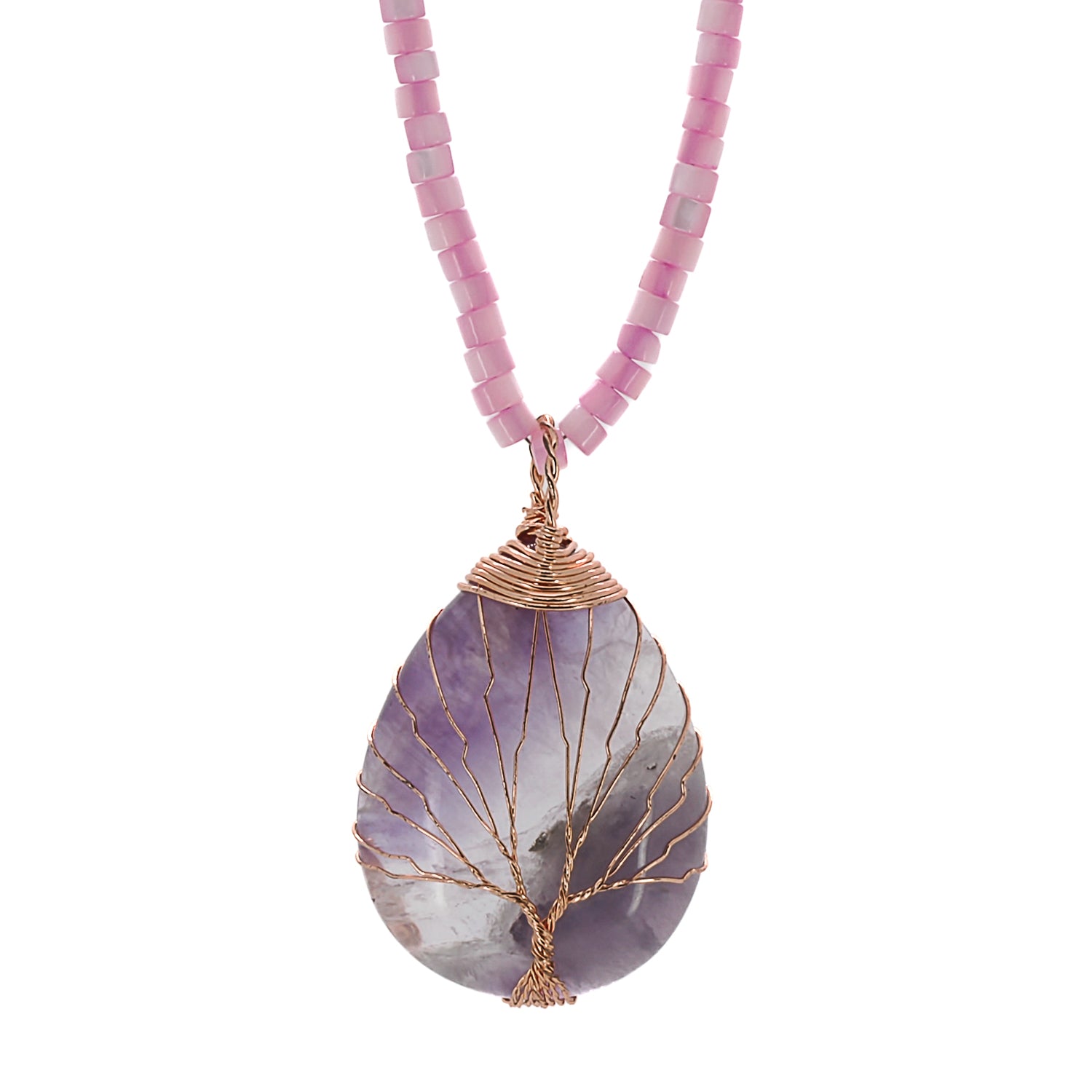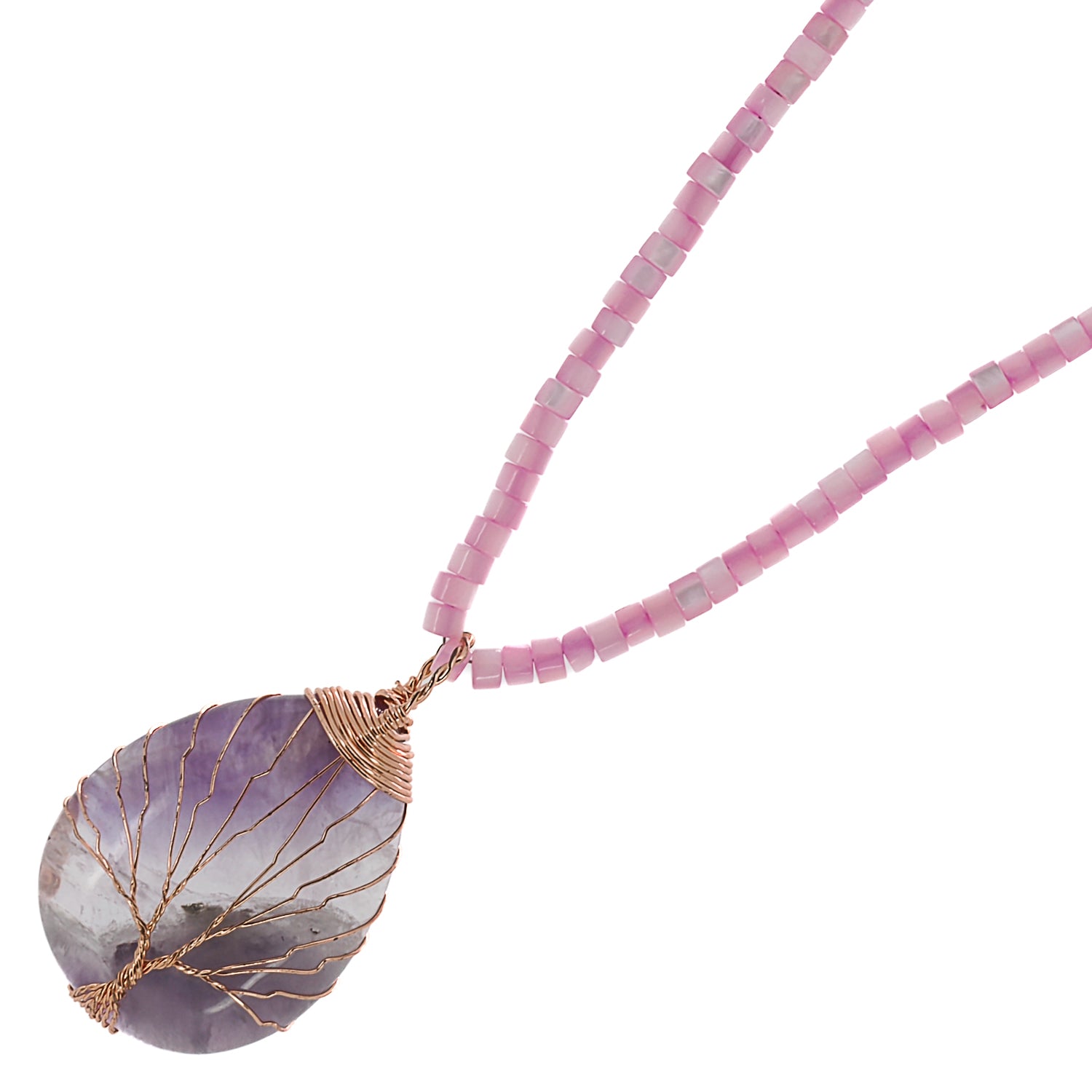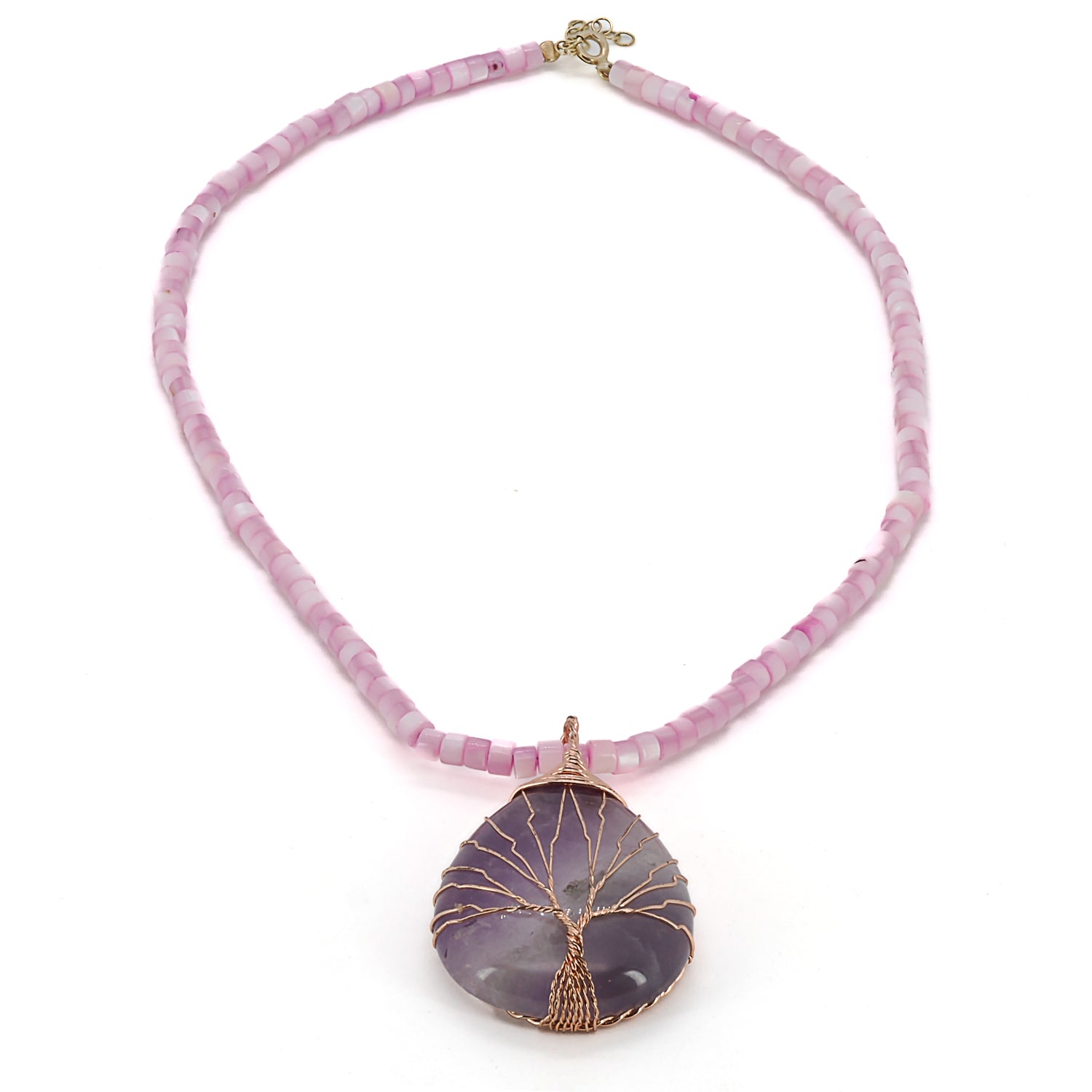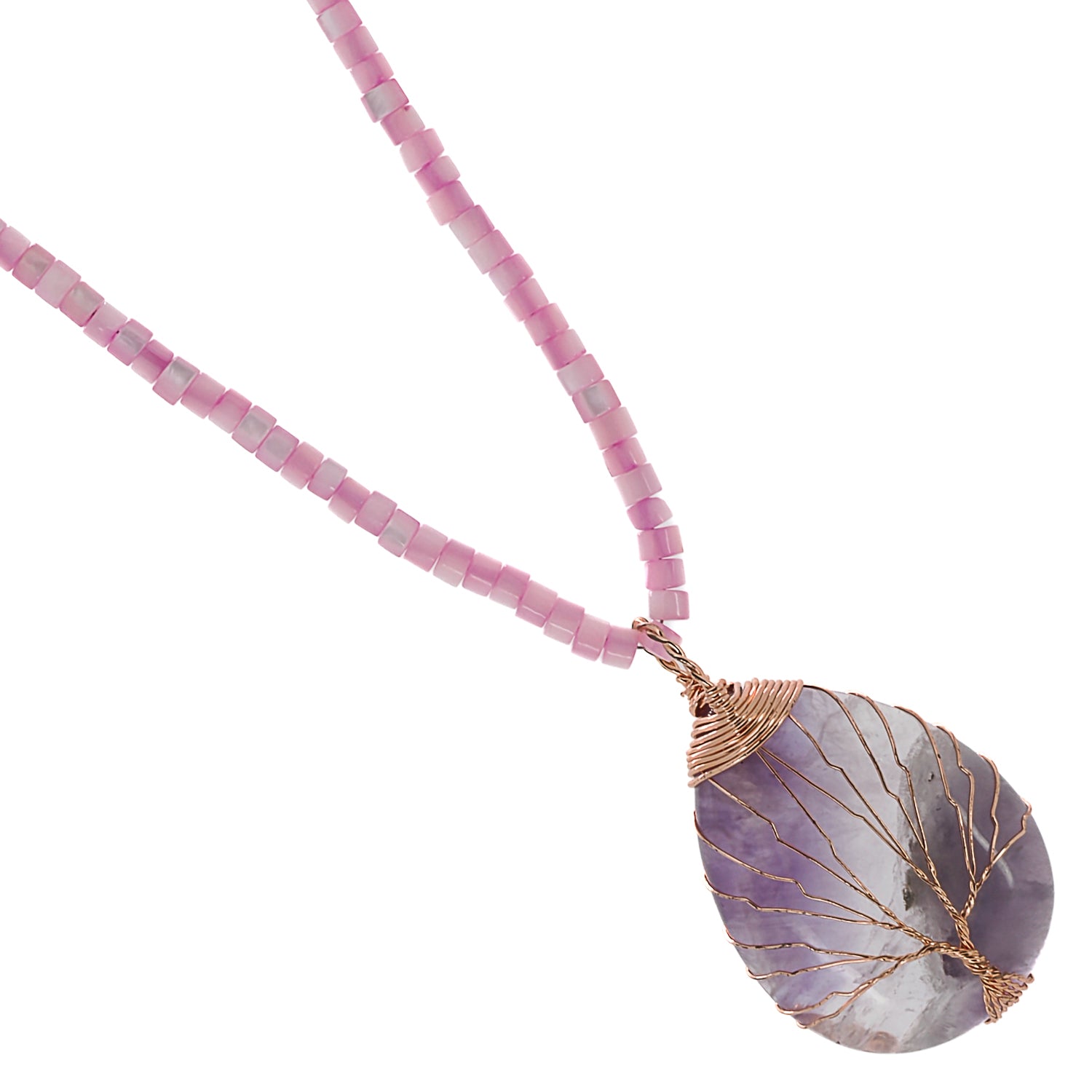 Amethyst Healing Tree Necklace
The Amethyst Healing Tree Necklace is an exquisite piece of handmade jewelry that combines the delicate beauty of a pink pearl chain with the captivating allure of a natural amethyst tree pendant. This handmade necklace embodies elegance, spirituality, and healing energy, making it a perfect accessory for those seeking both style and holistic well-being.
At the heart of this necklace lies the centerpiece—a stunning tree-shaped pendant made from natural amethyst gemstones.The tree's branches delicately curve and intertwine, symbolizing strength, growth, and harmony with nature.
Whether you're seeking a fashionable accessory for everyday wear or a meaningful gift for a loved one, this unique necklace is sure to captivate hearts and elevate your style while nurturing your mind, body, and soul.
I personally hand craft each piece, making them one of a kind and meaningful...Each piece is unique like we all are..
Details;
African red stone beads
Gold hematite stone beads
Nepal large zebra beads
Sterling silver on 18K plated red enamel heart pendant
Necklace length 17''+1.5'' Extender
Pendant height 0.5'' width 0.5''
Handmade in USA
Every Ebru Jewelry purchase will arrive wrapped in a gift box
Share