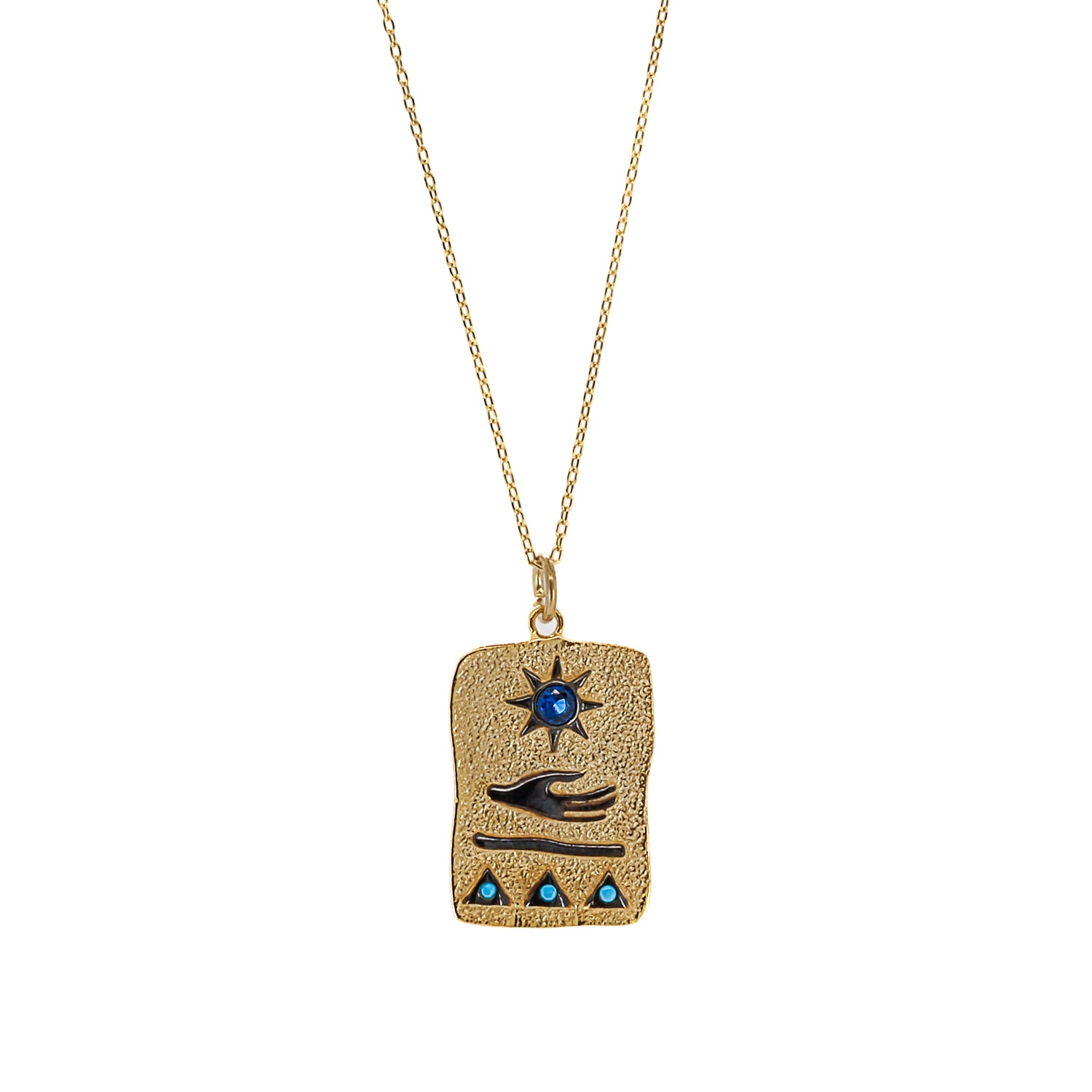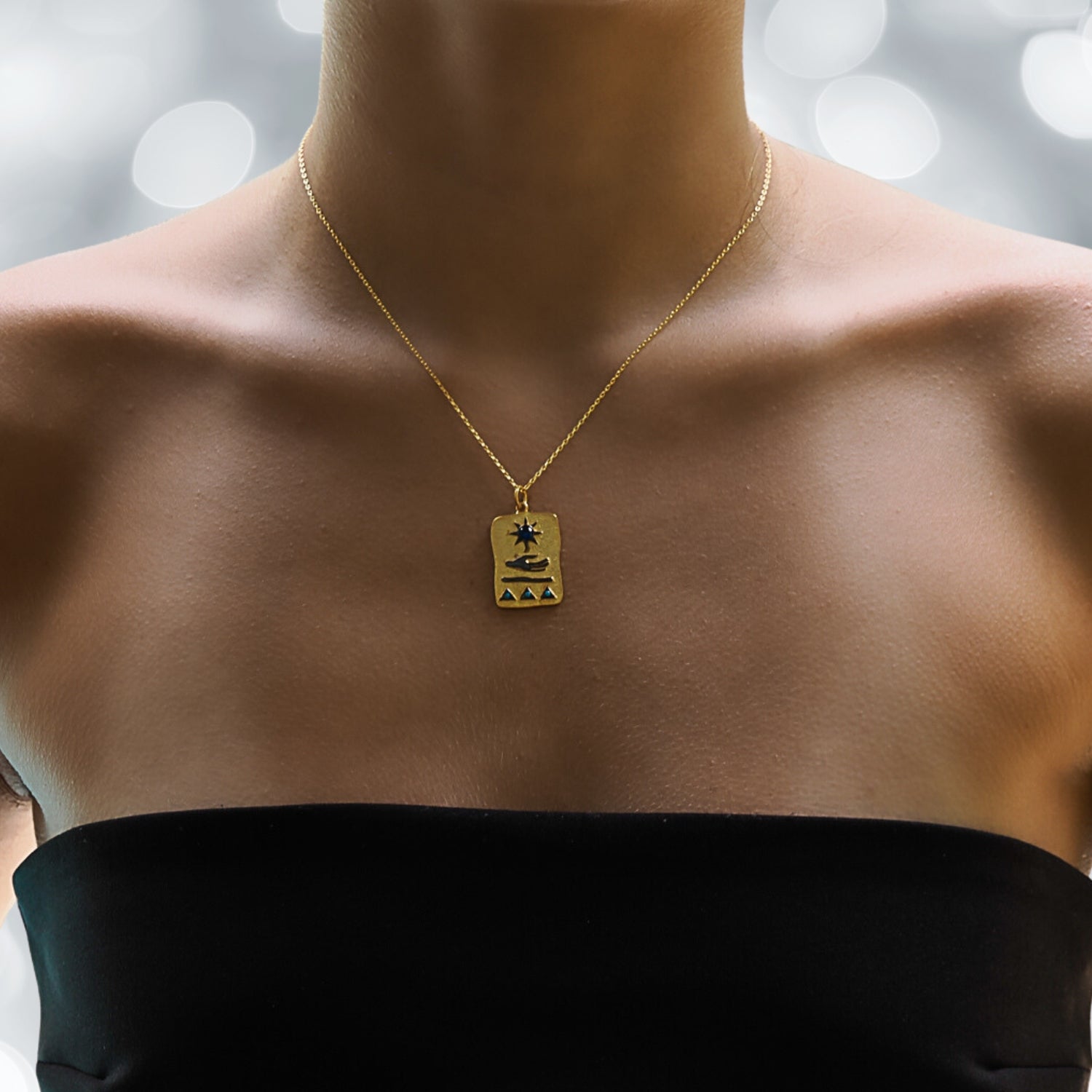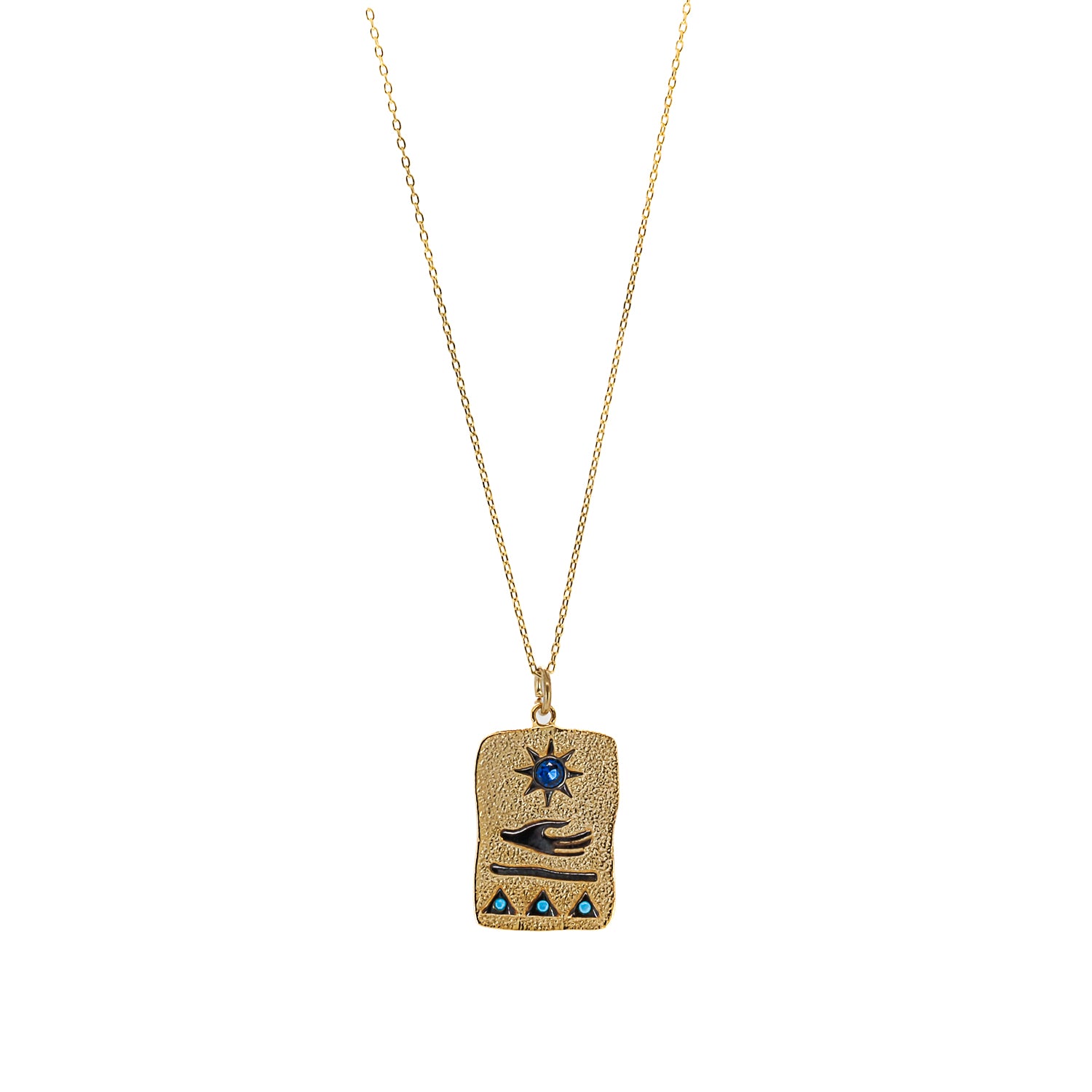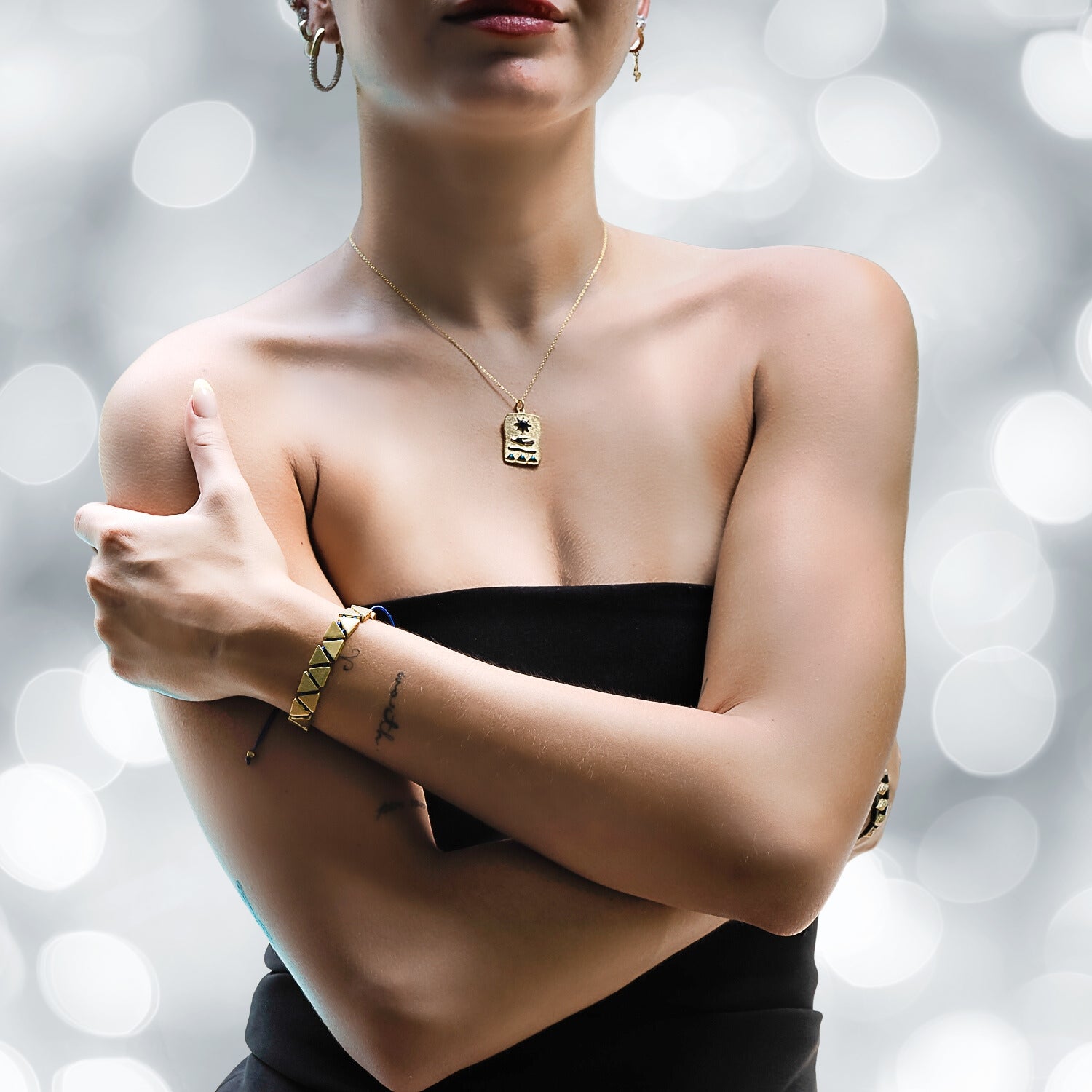 All In Your Hands Sun Necklace Gold
All In Your Hands Sun Necklace Gold is a dazzling fusion of celestial elegance and meaningful handmade design. The pendant gracefully hangs from a sterling silver luxuriously coated with 24K gold plating.
At its core, the necklace features a meticulously crafted sun pendant. A sapphire gemstone, nestled within the heart of the sun, adds a touch of celestial allure. The sun, a universal symbol of life, vitality, and positivity. The pendant's design extends its embrace to include a rhodium plated hand, an ancient symbol of protection, guidance, and connection.
Turquoise pyramids stand as a reminder of the strength, balance, and stability that come from harmonizing with the forces around us.
I personally hand craft each piece, making them one of a kind and meaningful...Each piece is unique like we all are..
Details;
Sterling silver on 24K gold plated
Sapphire and turquoise stones
Necklace length 18" and 2'' extender
Pendant height 1''
Pendant width 0.6''
Handmade in USA
Every Ebru Jewelry purchase will arrive wrapped in a gift box
Share