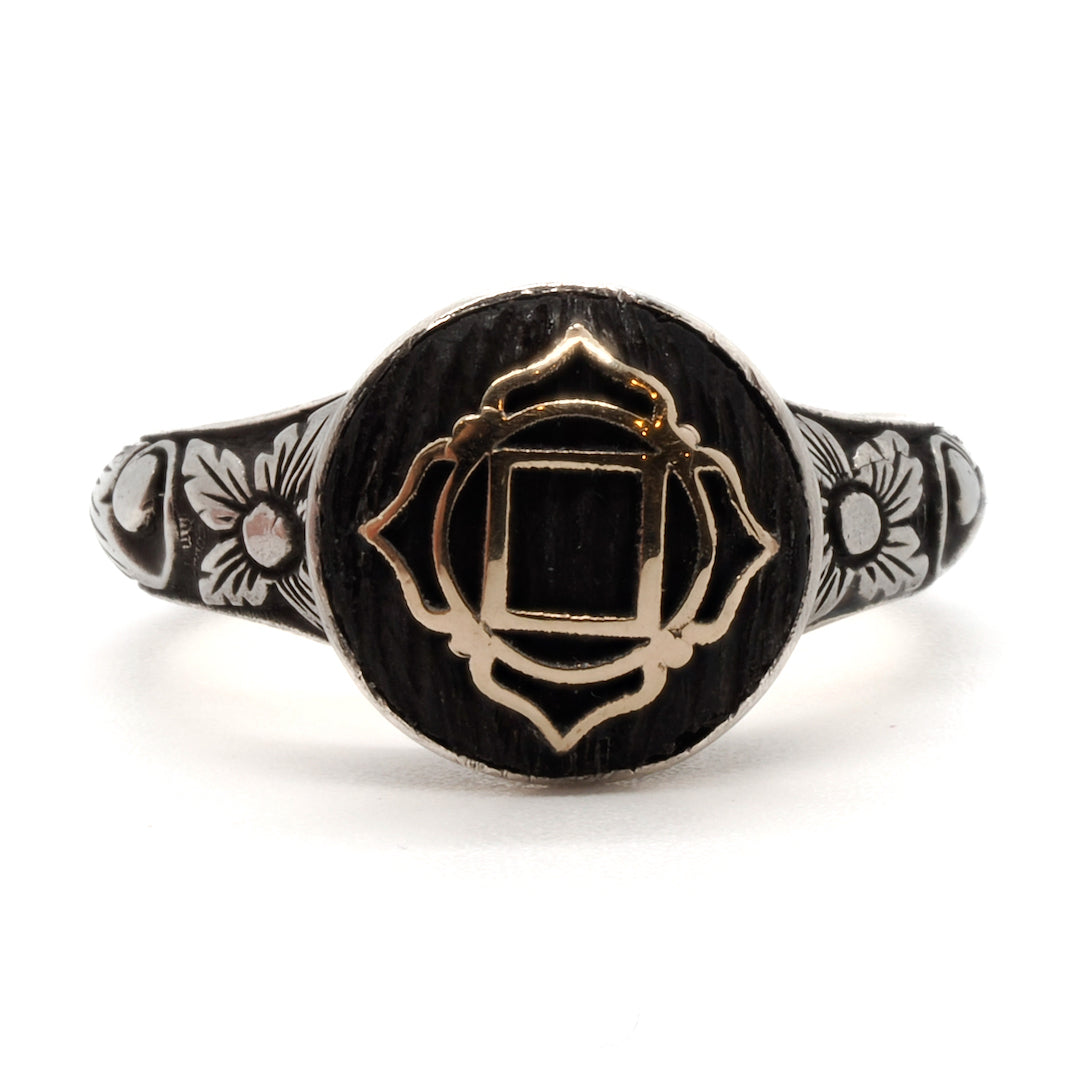 The Chakra Ring from Ebru Jewelry's Fine Jewelry series is a unique and special piece that is handcrafted with care. Made from recycled metals and natural gemstones, this ring is not only beautiful but also sustainable, reflecting a commitment to ethical craftsmanship.

The Chakra Ring is designed with yoga lovers in mind, as it incorporates the symbolism of the chakras. The chakras are the energy centers in the body, and they represent different aspects of our physical, emotional, and spiritual well-being. Each chakra is associated with a specific color and gemstone, and the ring may feature these gemstones in a pattern that corresponds to the chakra system.

Wearing handmade Chakra Ring can serve as a reminder to bring balance and harmony to the different aspects of your life. It can be a meaningful accessory for your yoga practice, as it symbolizes the interconnectedness of mind, body, and spirit.

I personally hand craft each piece, making them one of a kind and meaningful... Each piece is unique like we all are...

Details;
14 Carat Recycled Yellow Gold
Recycled Sterling Silver
Rosewood
Ring Size 7

Custom orders are welcomed if you contact us.
Handmade in USA.
Every Ebru Jewelry purchase will arrive wrapped in a gift box
Share