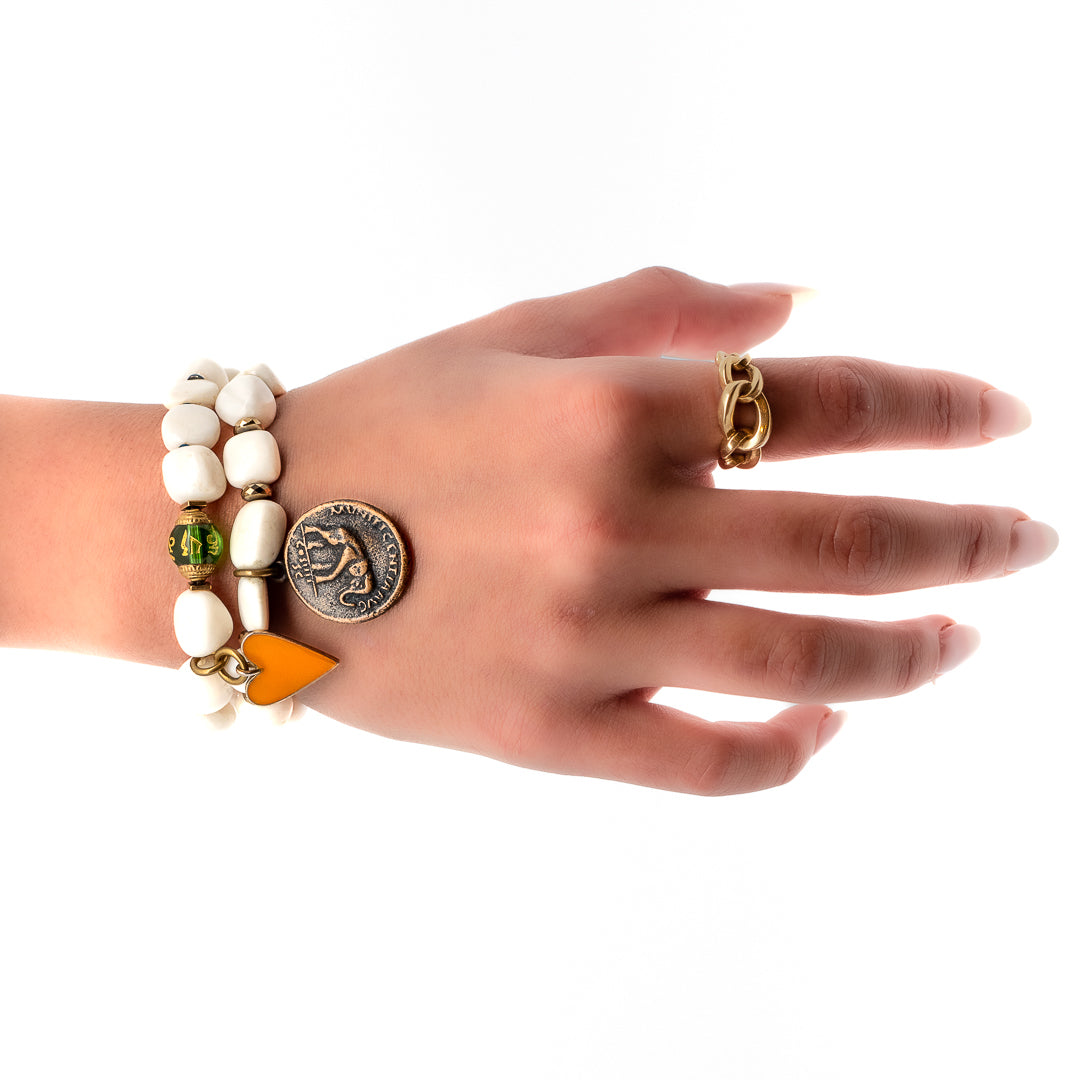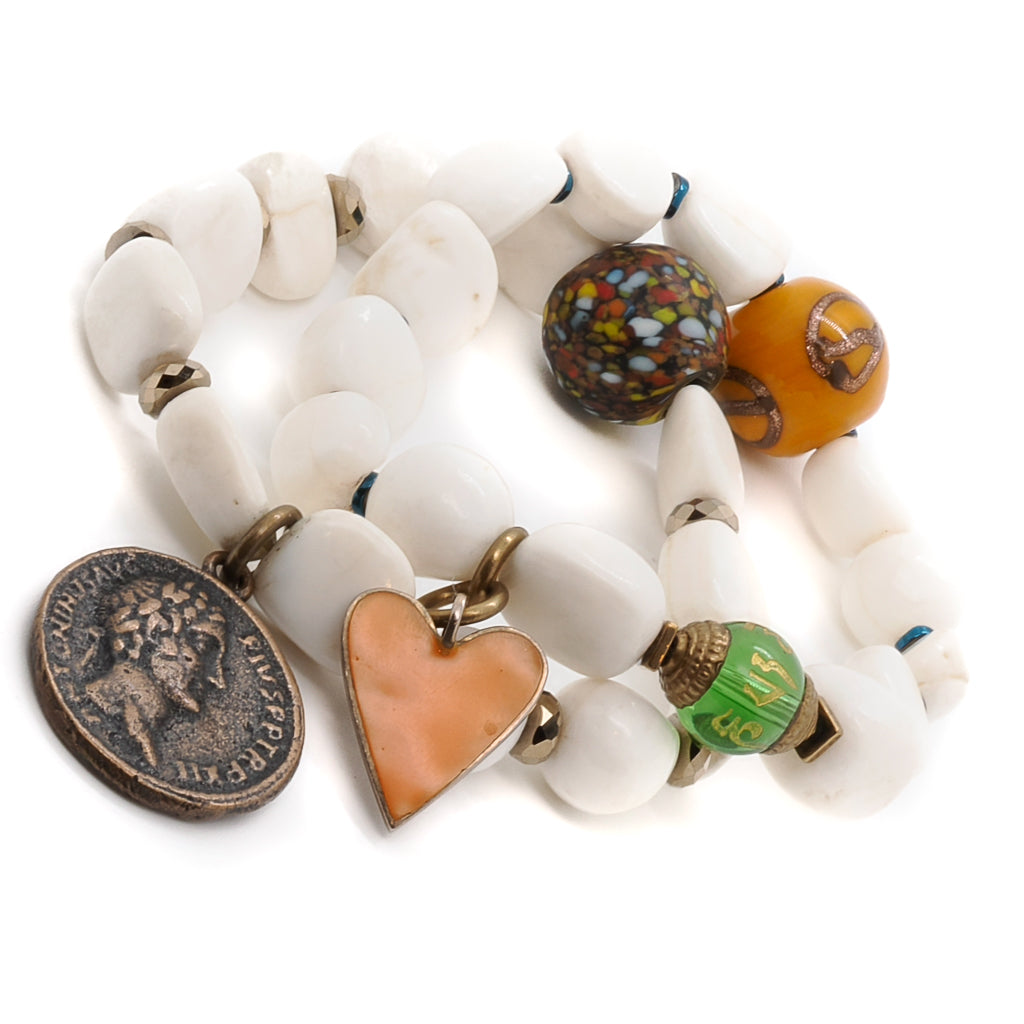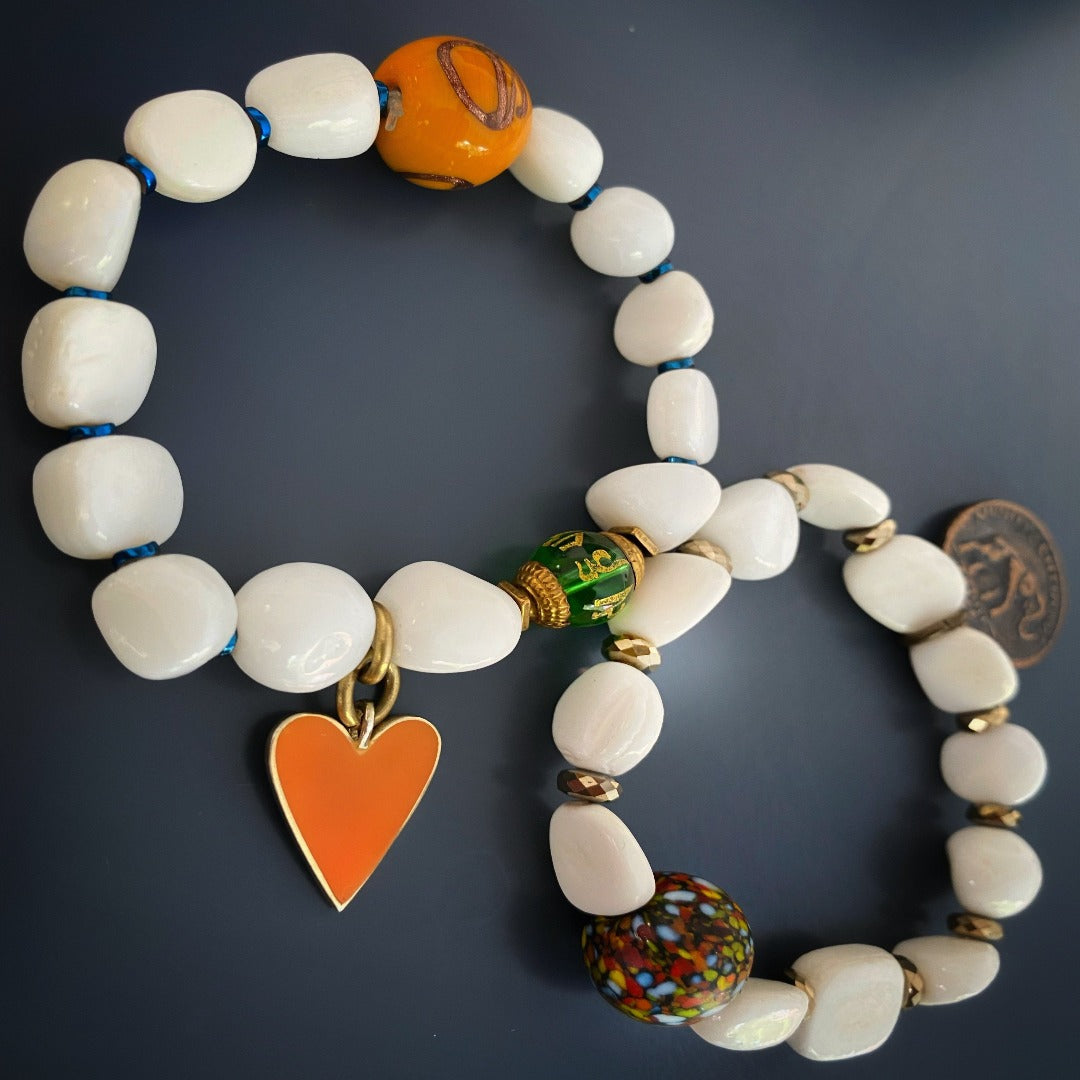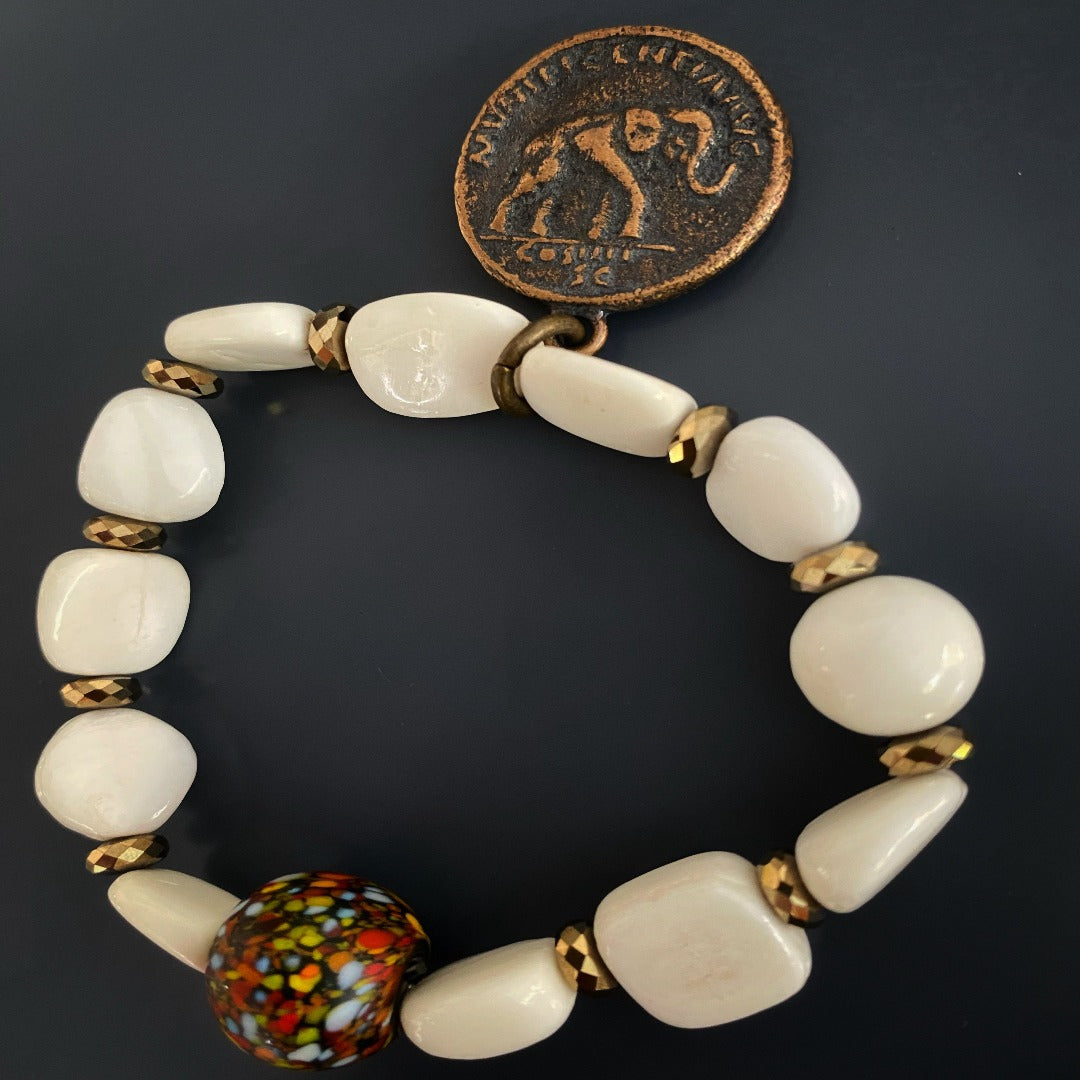 The Zen Bracelet Set is a unique accessory that promotes a sense of peace and spirituality. It is perfect for anyone who wants to add a touch of mindfulness and intentionality to their daily routine.
This handmade set features Tibetan White Stone Beads, which are known for their healing properties and ability to promote inner peace and clarity. The green glass Om Mani Padme Hum mantra bead symbolizes enlightenment and compassion. The bronze medallion charm with an elephant is a representation of strength, wisdom, and good fortune. Lastly, the sterling on gold plated orange enamel heart charm is a beautiful symbol of love and connection.
I personally hand craft each piece, making them one of a kind and meaningful...Each piece is unique like we all are..
Details;

Bracelet 1:
Tibetan White Stone Beads
Yellow and Gold Color Nepal Bead
Nepal Handmade Green Glass and Gold Plated Mantra Bead
Blue Hematite Stone Spacers
925 Silver Gold Plated Orange Color Enamel Heart Charm.
Bracelet 2:
Tibetan White Stone Beads
Gold Faced Hematite Spacers
Colorful Nepal Bead
Bronze Elephant charm
Bracelet sizes 6.5"
Each bracelet is only one size as they're made to be one of a kind but I can adjust it if it's not suitable for your wrist.
Handmade in USA
Every Ebru Jewelry purchase will arrive wrapped in a gift box
Share